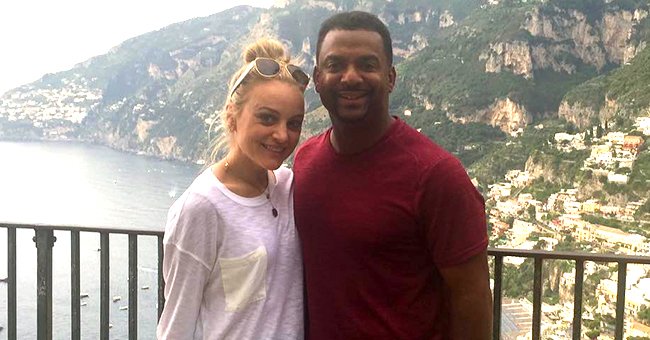 Instagram/therealalfonsoribeiro
Alfonso Ribeiro's Daughter Ava Melts Fans' Hearts Wearing Pink PJs as She Tries Out Her New Bed
Ava, the fourth kid to Alfonso Ribeiro, has a habit of melting hearts, with her mother doting over her little one in an Instagram photo of the child cutely pretending to sleep.
Actor Alfonso Ribeiro's daughter Ava melted fan's hearts in a recent Instagram photo shared by her mother, Angela Ribeiro. In the snapshot, the little one is wearing pink pajamas while trying out her new bed.
In the Insta pic, Ava is lying down flat on the new cot, seemingly asleep. Her teddy bear lies next to her, almost as if it is alive and kicking, assuming a snoozing position next to the young girl.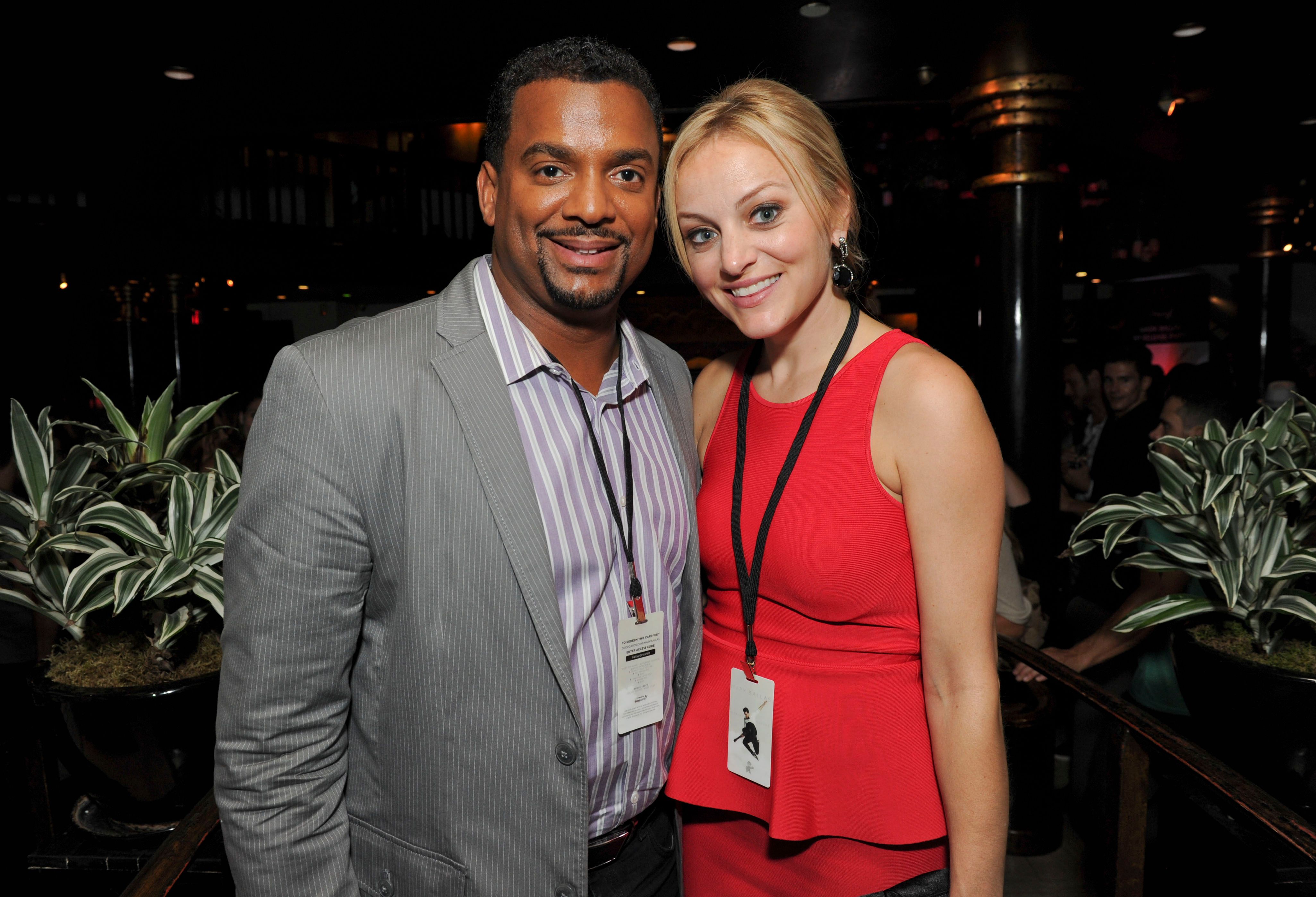 Alfonso Ribeiro and his wife attending Mark Ballas Debuts EP "Kicking Clouds" on September 16, 2014 in California. Photo by Allen Berezovsky | Source: Getty Images
SLEEPY HEAD
Using her motherly instincts, wife to Alfonso and mom to Ava, Angela Ribeiro, doesn't buy that her playful little girl is really in dreamland. Taking to the caption, Angela dotingly expressed this suspicion, writing:
"This is her testing out her new bed with a fake snore."
She also noted how emotional she is about Ava finally converting to their toddler bed. She wrote about how Ava's excitement was cute because the only difference between her old bed and the new one is that the front side has changed.
PINK LITTLE PRINCESS
Ava's cute pajamas matched her bed, the white and pink colors shining brightly through the shot. Her clothes were fit for a little princess, striped with rose and white, while the bed sported a floral aesthetic.
He [Alfonso] continued, explaining that his main aim is to help his children cultivate a positive outlook.
The toddler looked truly adorable in her effort to look like she was genuinely sleeping. She crossed her arms over her chest and opened her mouth to look like she was snoring with her cute barefoot feet sticking out from her PJs.
AN ANGEL IS BORN
Of course, Alfonso and Angela were head over heels when their little one decided to make her way into this world officially. After the little one was born on May 13, 2019, the ecstatic father took to Instagram, writing:
"Ava Sue Ribeiro...came into our world early yesterday morning."
He also thanked the doctor in the caption, Jason Rothbart, for all his help in the tiny baby's birthing. Ava is the second child of Alfonso, sharing teenager Sienna with ex-spouse Robin Stapler.
Beyond Ava, Angela and Alfonso share two other children; Anders Reyn and Alfonso "AJ" Lincoln. Both parents provide adequate attention to all their kids and love to share this quality time on Instagram.
Last year, Alfonso took to the social media platform, posting a photo of himself and Alfonso "AJ" Lincoln spending some father-son time by a campfire. Alfonso explained in the caption that AJ truly loves campfires.
Speaking about being a dad, Alfonso, best known for his role in The Fresh Prince of Bel-Air, said that it is essential for him to show children the world. He claimed that travel is a great educational tool.
He continued, explaining that his main aim is to help his children cultivate a positive outlook. Following her talented dad's footsteps, the oldest Sienna has decided to carve her path into the wonderful world of acting.
Please fill in your e-mail so we can share with you our top stories!