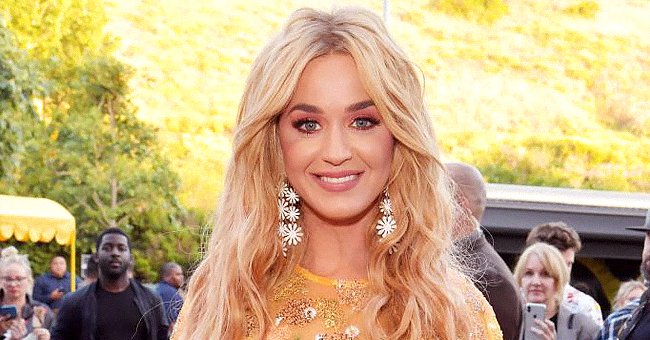 Getty Images
Katy Perry Began as Katy Hudson Singing Christian Music — Look Back at the Pop Star's Beginnings
In the days before Super Bowl halftime and "American Idol" stages existed as possibilities, pop superstar Katy Perry was Katy Hudson, a Christian music singer.
People might think Katy Perry came to prominence in 2007 with her debut single "Ur So Gay" as someone new with no musical history. Not a lot of people know that her 2008 album "One of the Boys" wasn't actually her first.
Two decades ago, on March 6, Perry, who still used her father's last name at the time, released a contemporary self-titled Christian LP before fading into obscurity.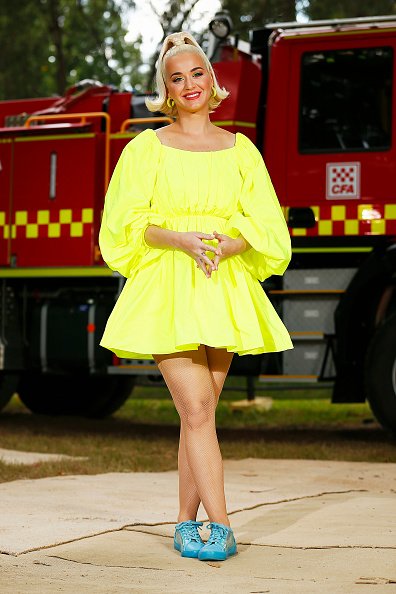 Katy Perry poses for a photograph on March 11, 2020 in Bright, Australia. | Photo: Getty Images
The singer's first collection of songs remains unavailable on streaming services, perhaps due to legal necessity and design, as well as being a footnote in her biography.
Although fans cannot get their hands on the album because it was released two decades ago, they can talk to those who knew the singer before becoming a megastar.
Perry was born Katheryn Elizabeth Hudson on October 25, 1984, in Santa Barbara, California. People might be surprised to discover that she actually comes from a conservative background.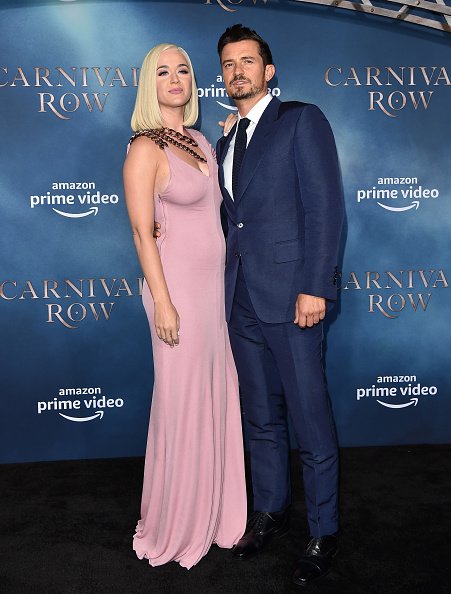 Katy Perry and Orlando Bloom at TCL Chinese Theatre on August 21, 2019 in Hollywood, California. | Photo: Getty Images
Both of her parents, Mary Christine (née Perry) and Maurice Keith Hudson, are pastors, and they forbade their daughter to listen to rock music or popular music.
When she was nine, Perry sang in her parents' ministry. She received her first guitar at thirteen years old. Two years later, she completed her GED and started pursuing a music career of her own.
Perry failed to debut with a hit with her first album.
During her time in Nashville, Perry recorded demos and learned to write songs, and then Red Hill Records discovered her. They signed her and scheduled her to do her first album.
Two of the album's ten tracks were written and produced by Tommy Collier. Collier described Perry as motivated. She had an impressively mature voice that struck him most.
Ultimately, Perry failed to debut with a hit with her first album. She then joined forces with producer Glen Ballard, took on her mother's maiden name, and recorded a rock album that was never released.
Then, in 2007, after hopping from one label to another, she signed with Capitol Records. That's how Perry's pop music history began. Some of her most notable songs are "Firework" and "I Kissed A Girl."
Meanwhile, the songs on Perry's fifth album, "Witness," have her lowest charting singles ever. They are not outright flops, however, they don't align with the public mood.
"No one can make you feel or believe something about yourself that you don't already," Perry said. "If you feel that way and they add a little sauce, it's gonna go up in flames."
In August 2020, she released her sixth album called "Smile." Her daughter Daisy Dove Bloom was born just two days before it was released. She shares the child with her fiancé Orlando Bloom.
Bloom was previously married to model Miranda Kerr, and Perry was previously married to Russell Brand. After those marriages ended, they found each other amidst the flashing lights of Hollywood.
Please fill in your e-mail so we can share with you our top stories!