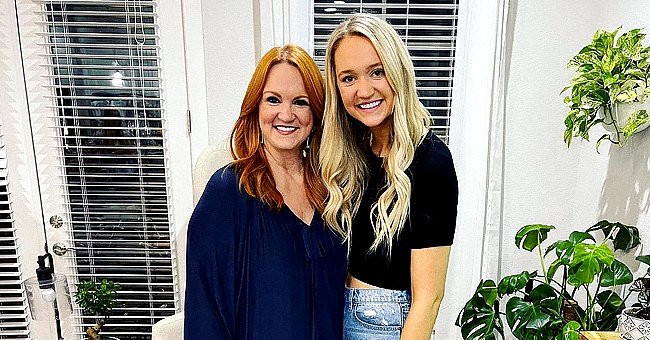 instagram.com/thepioneerwoman
'Pioneer Woman's Ree Drummond Visits Daughter Paige in College — See Their Cute Photo
A photo of "The Pioneer Woman" star Ree Drummond visiting her daughter Paige in College was recently shared on her social media page. Take a look at their adorable picture.
Ree Drummond recently decided to visit her 21-year-old daughter Paige Drummond, who is currently studying at the University of Arkansas. She immediately shared a photo on her Instagram page.
In the snap, Drummond and her daughter both smiled for the camera. "Me & Paige, Paige & me," the proud mother wrote. "Keep in mind as you look at this photo that I am 5'9."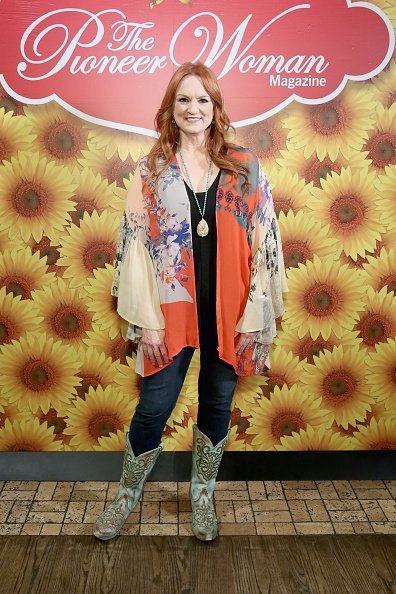 Ree Drummond at The Mason Jar on June 6, 2017 in New York City | Photo: Getty Images
Drummond said she spent an unofficial mother's weekend with her daughter Paige at her college and that she loved every minute of it. She noted that Paige and her roommates have houseplants.
During her college years, Drummond does not recall ever owning a houseplant. The doting mother also said Paige prepared a charcuterie board, and her bedroom was organized.
"I don't remember ever making my bed in college," she concluded. "Anyway, it was a short but oh so sweet time with one of my favorite people in the universe. I love you, Paige!"
Drummond's visit comes shortly after Paige returned to the family ranch for a visit to be with her family on Valentine's Day and help her father Ladd wrangle cattle.
This year, extreme winter weather has dragged down the family's Pawhuska, Oklahoma ranch, making maintenance more difficult. Paige's assistance made family members happy, as did she in turn.
Drummond explained in an Instagram post that her mother moved back to Oklahoma last year.
It's not only excessive snow that has disturbed the Drummond household. During a recent episode of the hit show "The Pioneer Woman," a furry guest appeared in the kitchen.
While demonstrating how to make a beer cheese bread bowl, Drummond's kitchen was attacked by a rat, which kept interrupting her. Her crew helped her move the rat outside safely.
On another recent filming session, Drummond brought several family members along, including her mother. Her mother made pizza, and Drummond approved.
Drummond explained in an Instagram post that her mother moved back to Oklahoma last year just before the pandemic struck, and she had not been able to see her much in the past year.
Meanwhile, Drummond told the world in February that her teenage foster son Jamar had been officially signed for football at the University of Central Oklahoma starting in the fall of 2021.
Last November, Drummond revealed that she and her husband Ladd had become foster parents a year earlier. The star has since shared all of their family's happy memories on social media.
Please fill in your e-mail so we can share with you our top stories!