List of Cartoons From the 60s, 70s and 80s
Cartoons have been entertaining adults and children alike for centuries. Let's take a trip down memory lane with the Top 30 cartoons from the '60s, '70s, and the '80s.
Cartoon lovers have their favorites, but over the decades, the following thirty shows came out on top. Enjoy, and see if you can spot your favorite on the list.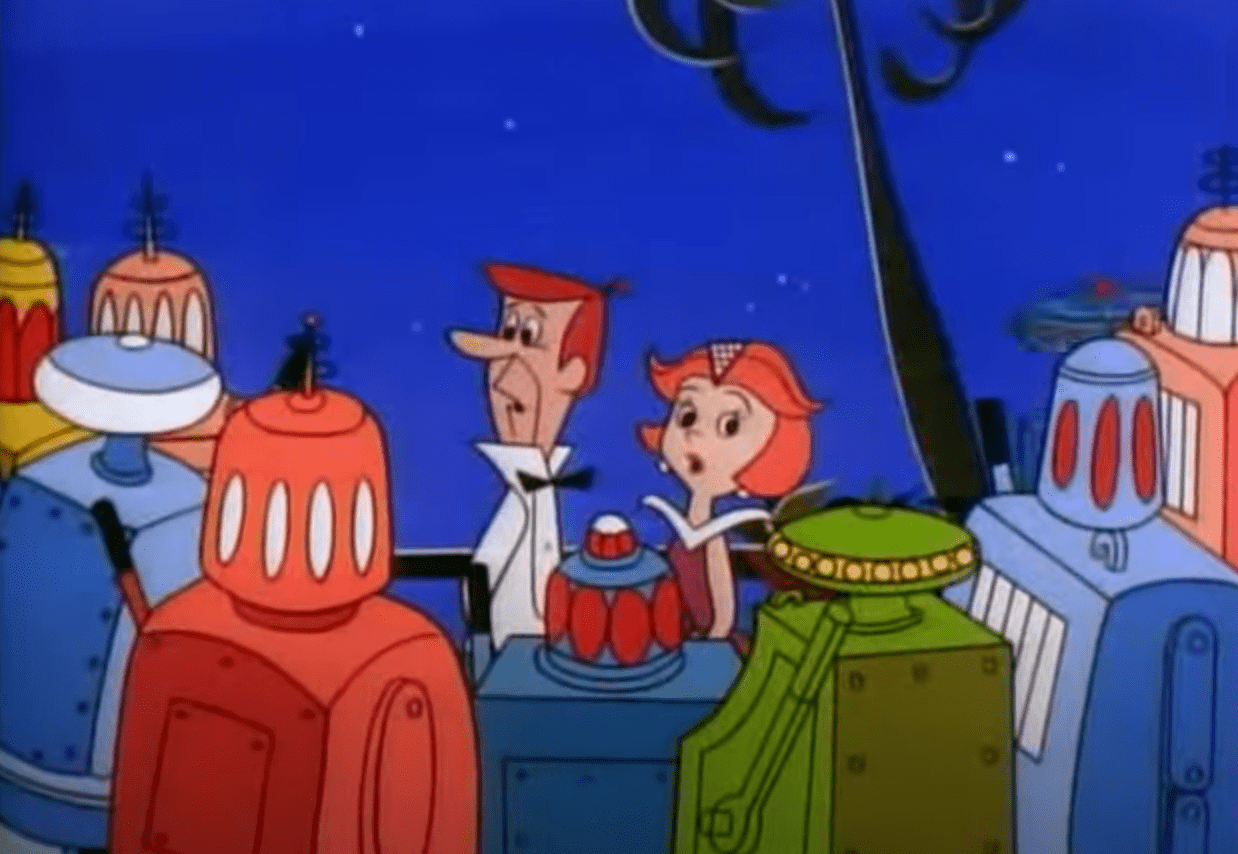 30. KING LEONARDO AND HIS SHORT SUBJECTS 
The show's leading character Leonard the lion was voiced by Jackson Beck rules the jungle Bongo Congo who has a right-hand named Odie.
His nemesis Biggie Rat consistently attempts to overthrow Leo with the aid of Professor Messer and Carlotta. The story revolves around the same attempt every time, but the bad guys either get away or imprisoned in the dungeon. Poor Mr. Biggie!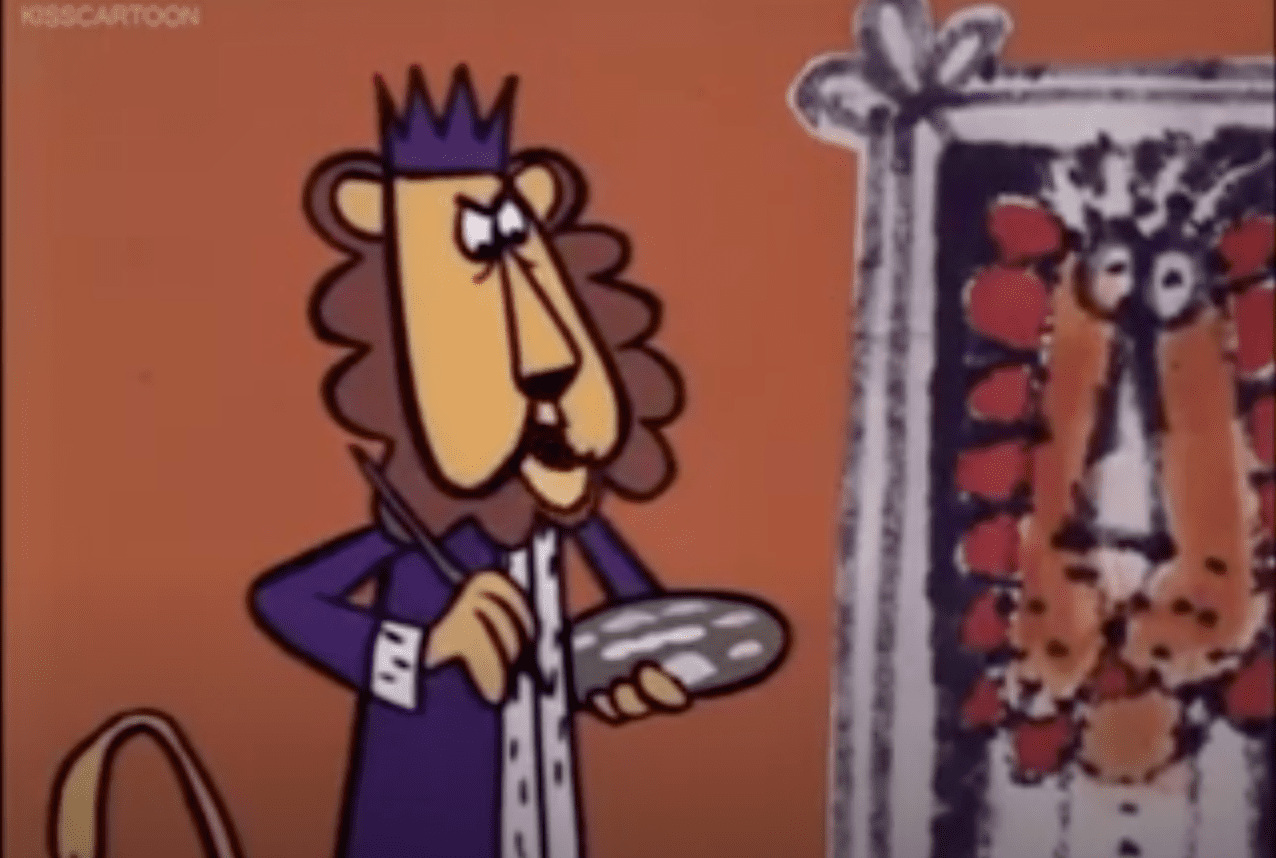 29. THE HECTOR HEATHCOTE SHOW 
NBC produced Hector Heathcote, who is a patriot who lives in the USA. The show aired for 2 seasons with 16 episodes.
Voicing the leading man was John Myers. Hector also had a sidekick named Winston, a yellow and red dog. He was being bullied by Benedict, who was a parody for Benedict Arnold.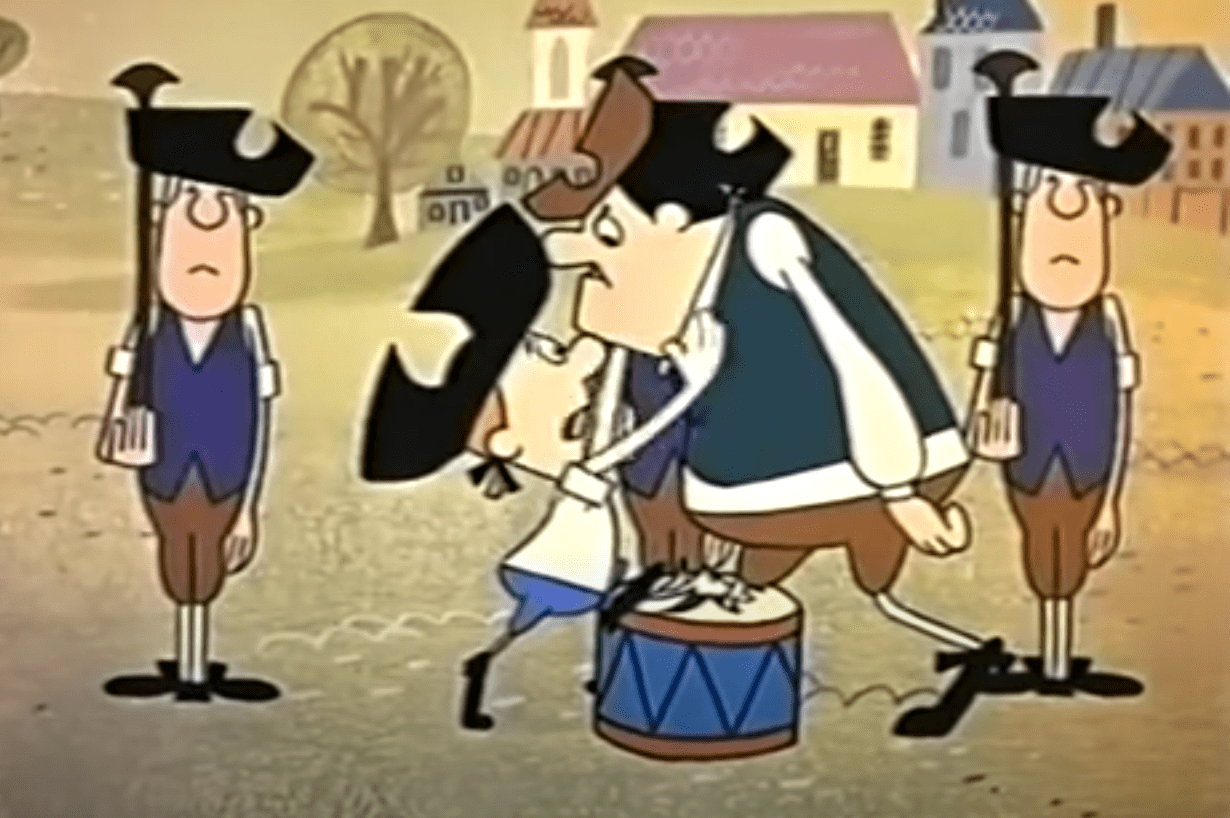 28. TENNESSEE TUXEDO AND HIS TALES
"
Tenessee Tuxedo
" and his friend Chumley lives in the Megapolis Zoo, overmatched by Stanley Livingston. With the pair wanting to get out of the zoo, they are faced with problems like a gangster named Rocky Maninoff.
We see Tenessee's schemings and Chumley loyally following behind. The show went on to air for 4 seasons.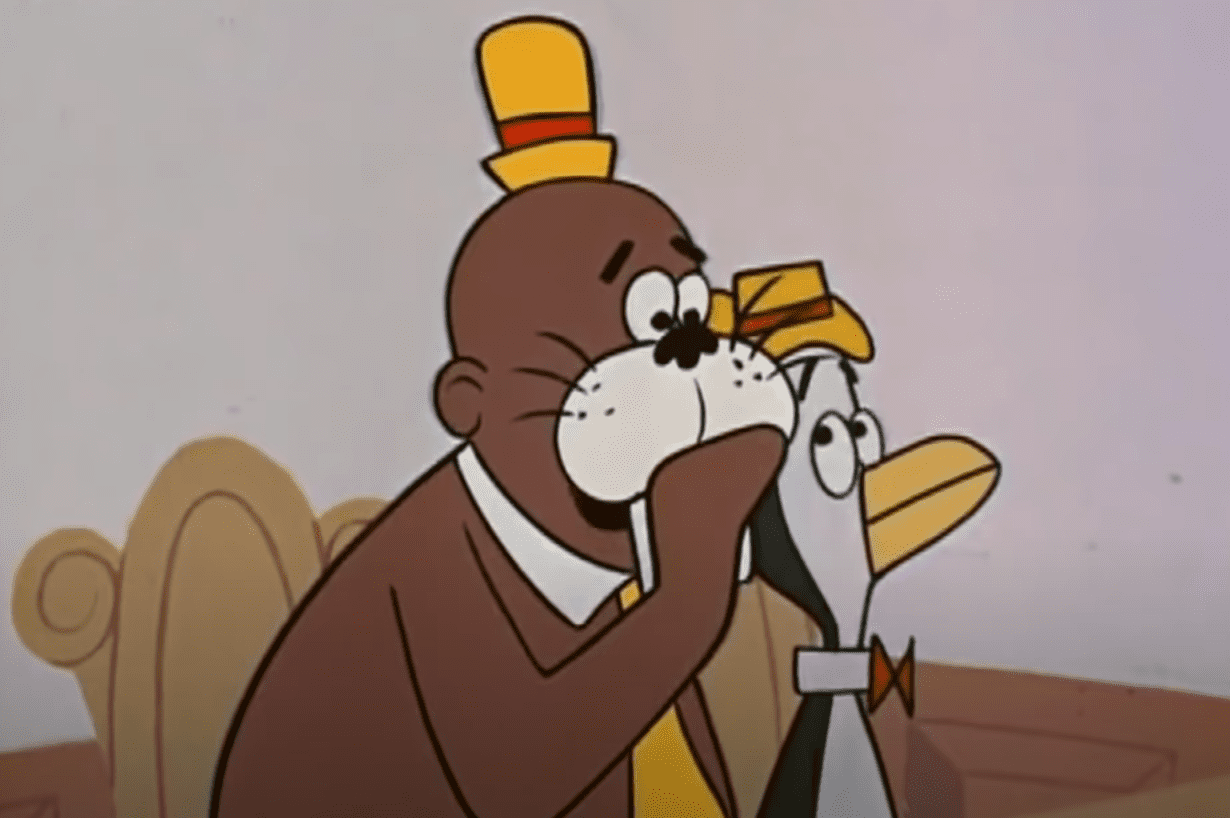 27. HOPPITY HOOPER 
ABC's "Hoppity Hooper," created by Jay Ward, centered around the happenings of a frog, a fox, and a bear who lived in Foggy Bog, Wisconsin.
Living simple lives, they go through everyday experiences such as finding a job and making money. Without fail, they always end up with the short end of the stick.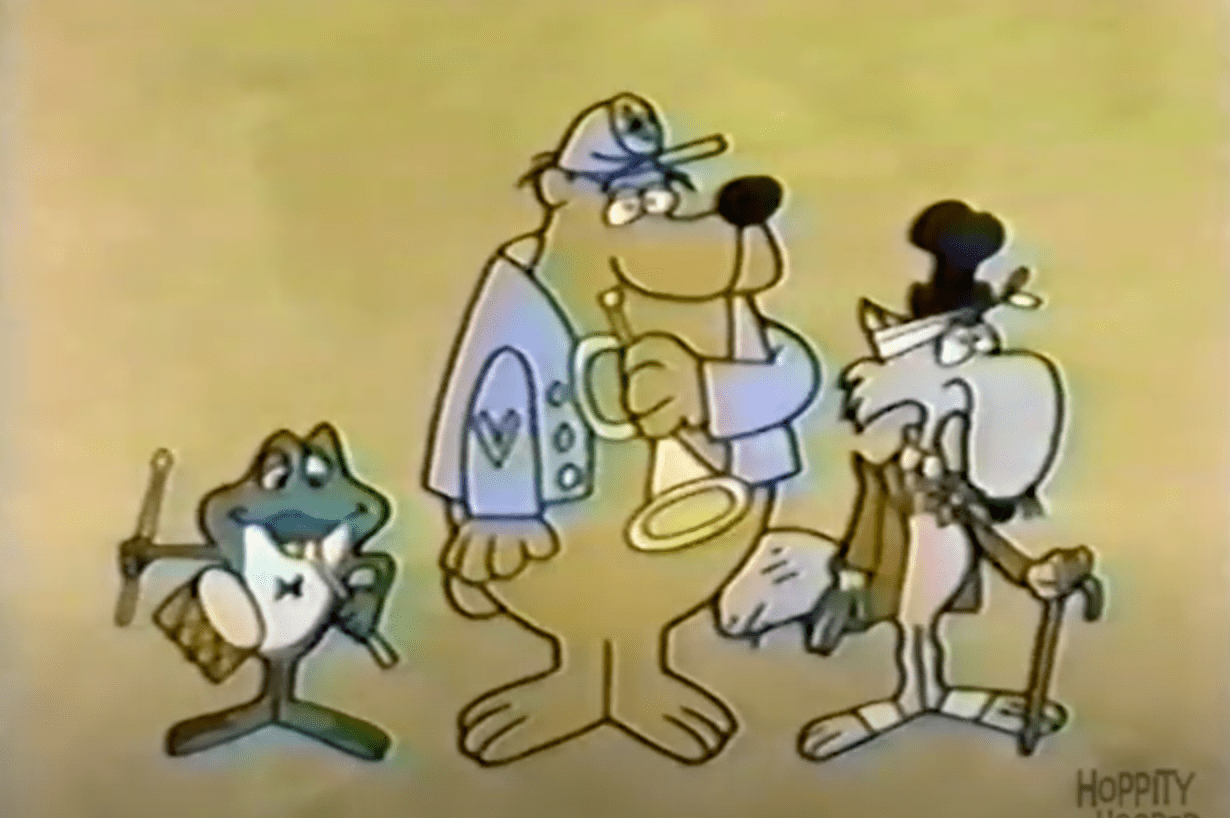 26. TOM AND JERRY
Who forgets the cat and mouse tandem of "Tom and Jerry"? The Oscar-nominated short film released in 1940 depicts a friendship of a cat and mouse.
Most of their scenes are scrambling and chases each other in the house. We always remember Tom always getting bruises and bumps from Jerry's schemes.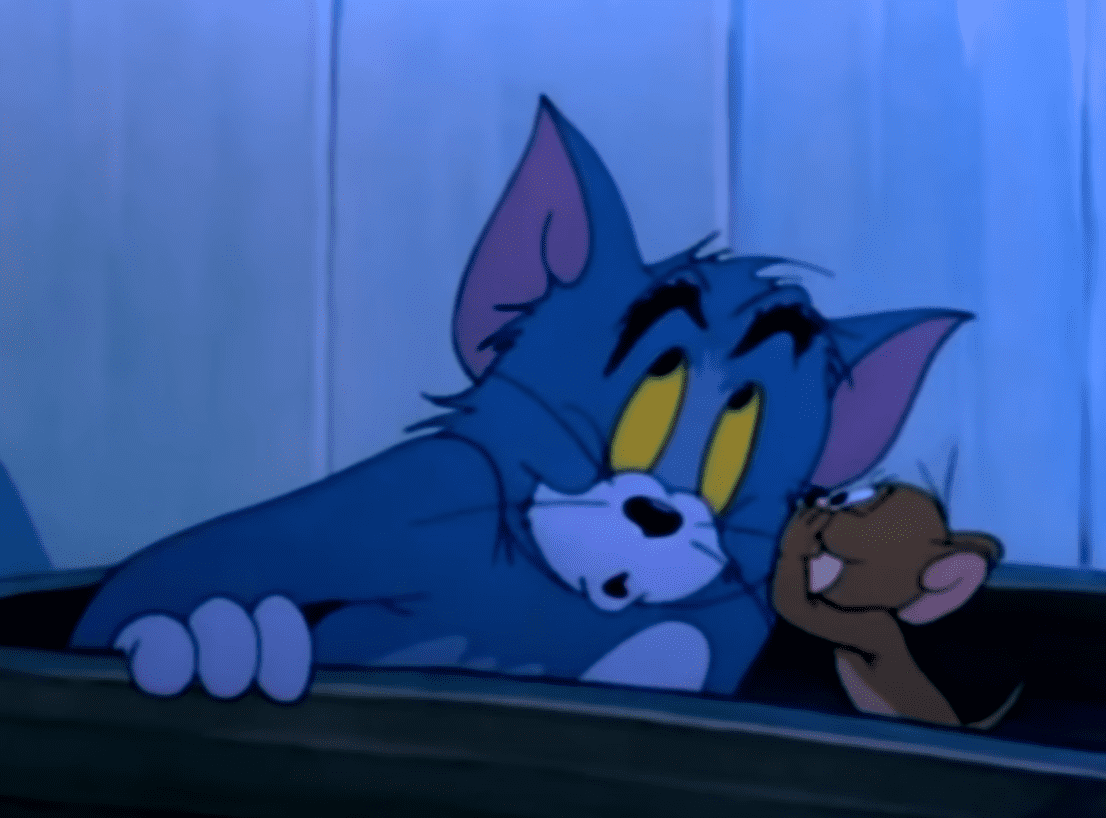 25. THE JETSONS
Cue the spaceship for its daily adventures! "The Jetsons" start their morning by bringing everybody to their destination.
His boy, Elroy, is dropped to the Little Dipper School, daughter—Daphne to Orbit High School, and wife—Jane to the shopping center. Finally, George goes to work in his office.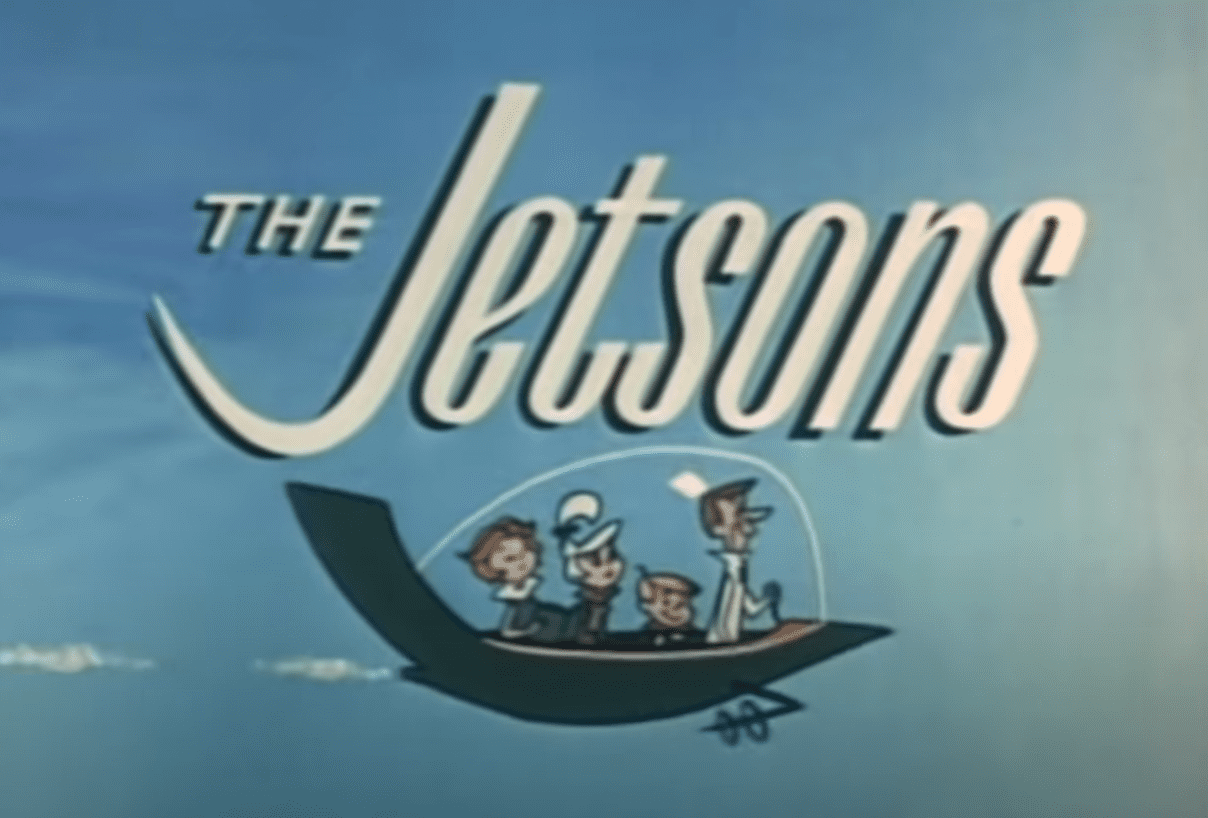 24. THE FLINSTONES
Yabadabadoo! Fred and Wilma Flintstone are good friends with Barney and Betty Rubble. Their children Pebbles and Bamm Bamm are always seen playing together.
The two families go through problems of everyday life living in Bedrock. The show was created by Hanna and Barbera with 6 seasons. Oh, how we miss "The Flinstones."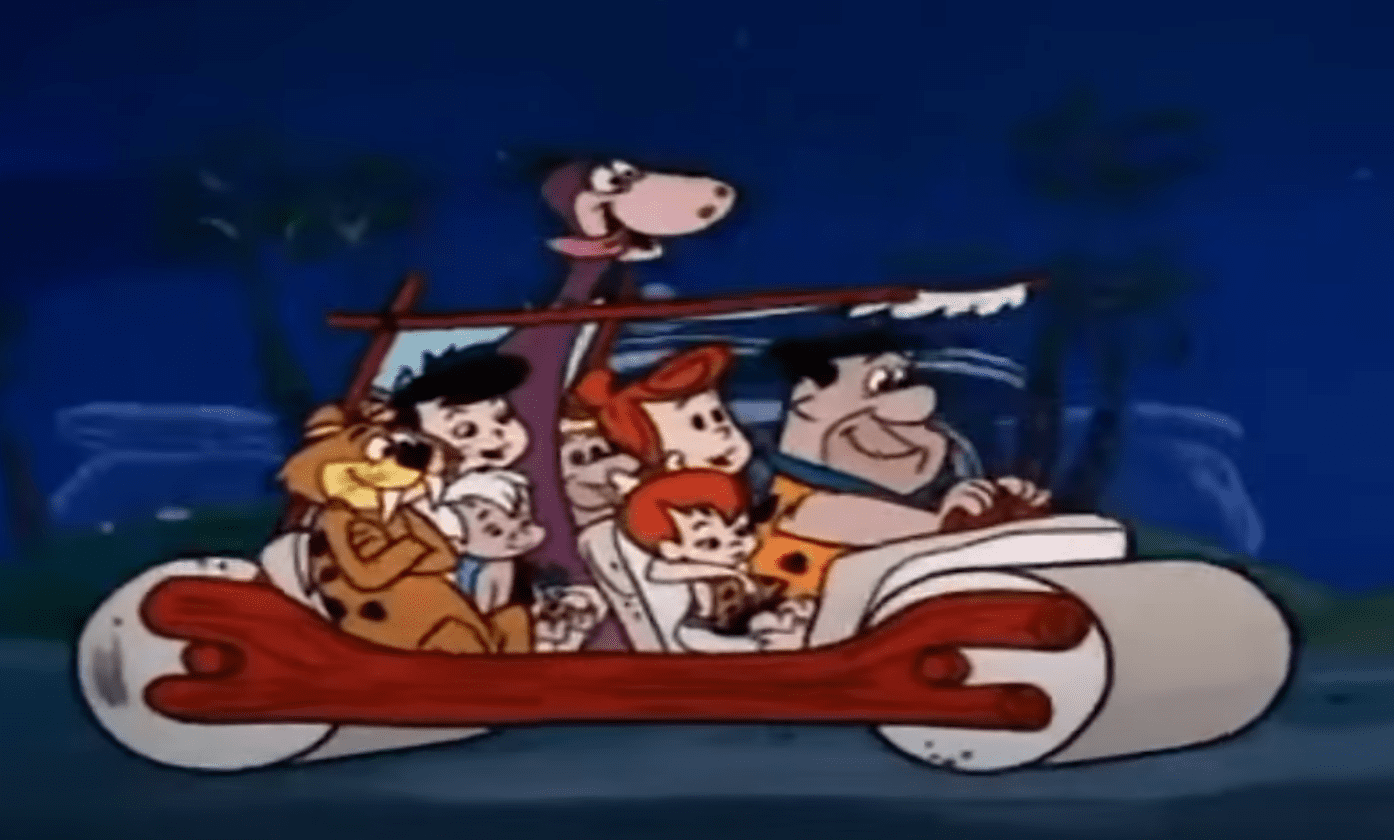 23. THE PINK PANTHER SHOW
With its groovy intro, "The Pink Panther" show has stolen our attention since its premiere. Always trying to break into people's homes and stealing some loot, he gets into all sorts of trouble too.
Since 1969, the show has been running to this day, and I bet it's still very nostalgic to see an episode! 
22. SUPERFRIENDS
From 1973 to 1986, "Superfriends" became a household cartoon staple. They consist of superman, wonder woman, batman, and aqua man.
As well as the junior friends: Wendy, Marvin, and Wonder dog. Their mission is to fight injustice and to serve all humankind!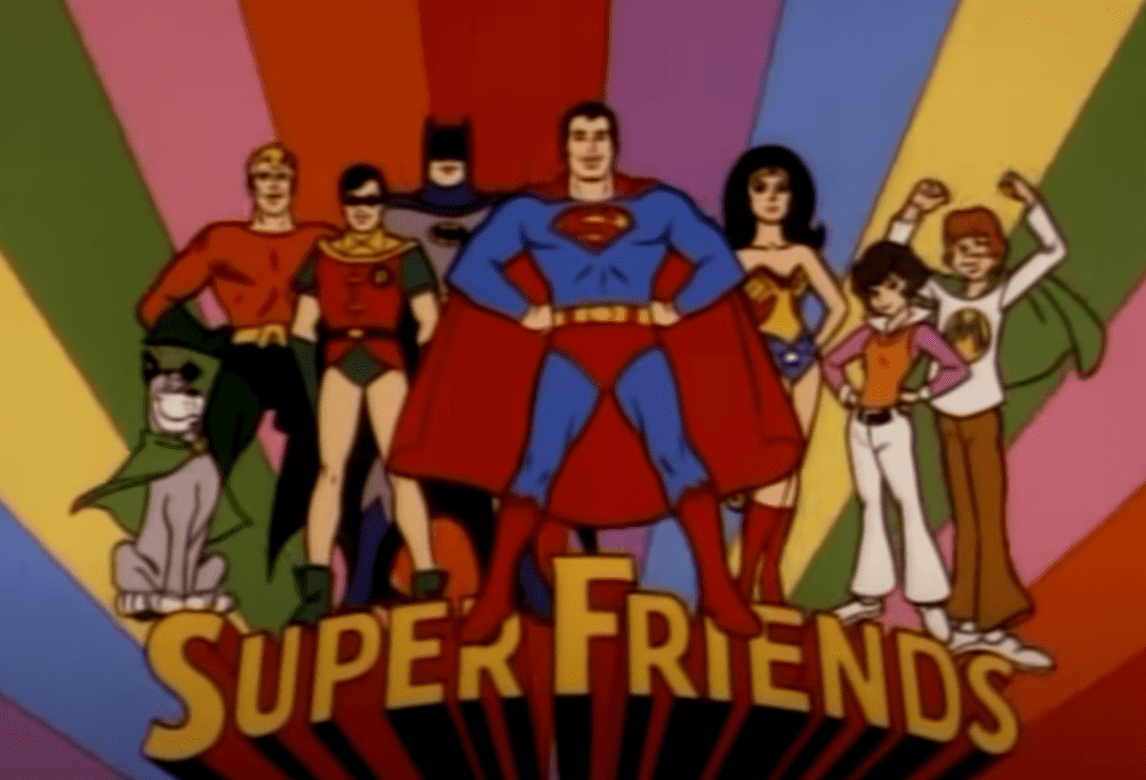 21. JONNY QUEST
Having adventures worldwide, "Jonny Quest" accompanies his scientist father, Dr. Benton, on discovering strange phenomena and exciting assignments.
Also, coming with them in their adventures is John's adopted brother Hadji Singh. The show was created by Doug Wildey and was first released in 1964. Do you remember all the super-computers?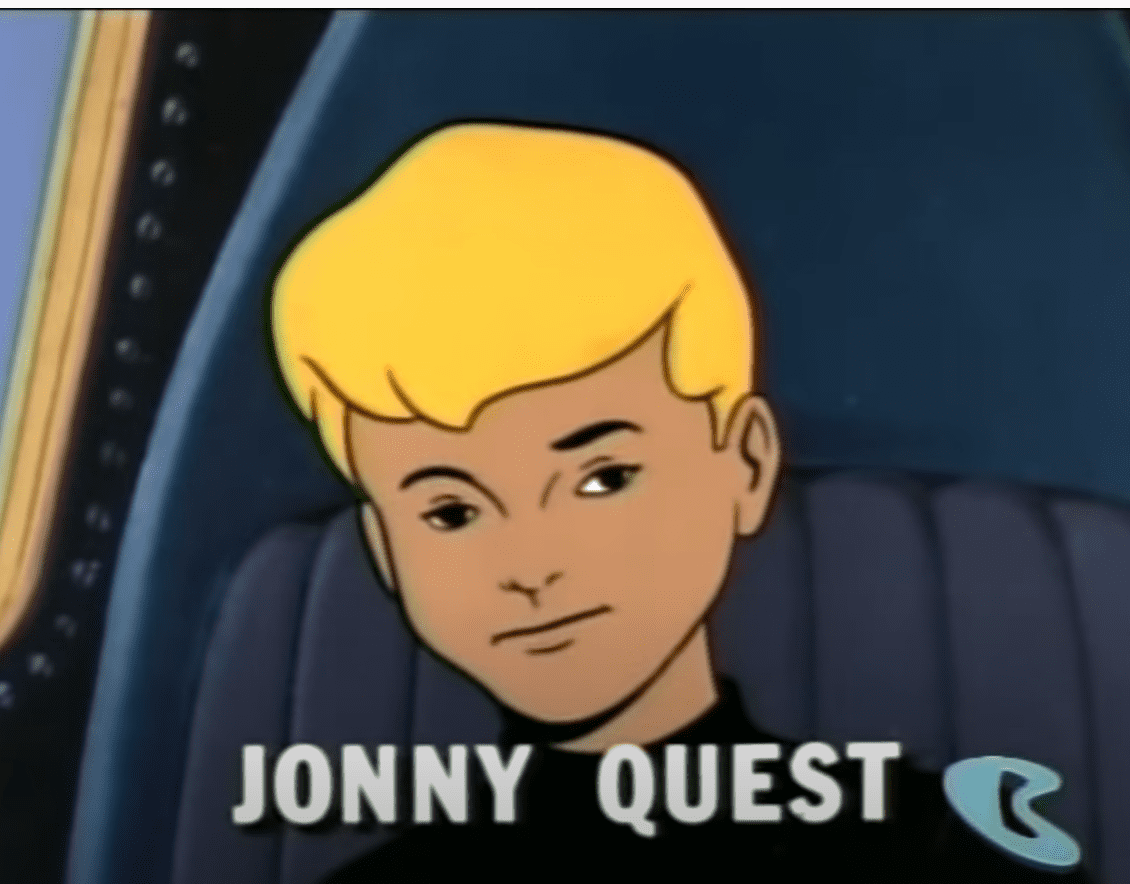 20. SPEED RACER
This show was originally a Japanese cartoon and was later franchised as an English show. The protagonist, "Speed Racer" is a race-car driver who goes through challenges to make it to the top.
The show centers on him and his family and how they deal with their struggles, so if you're watching, don't forget to bet on Speed Racer!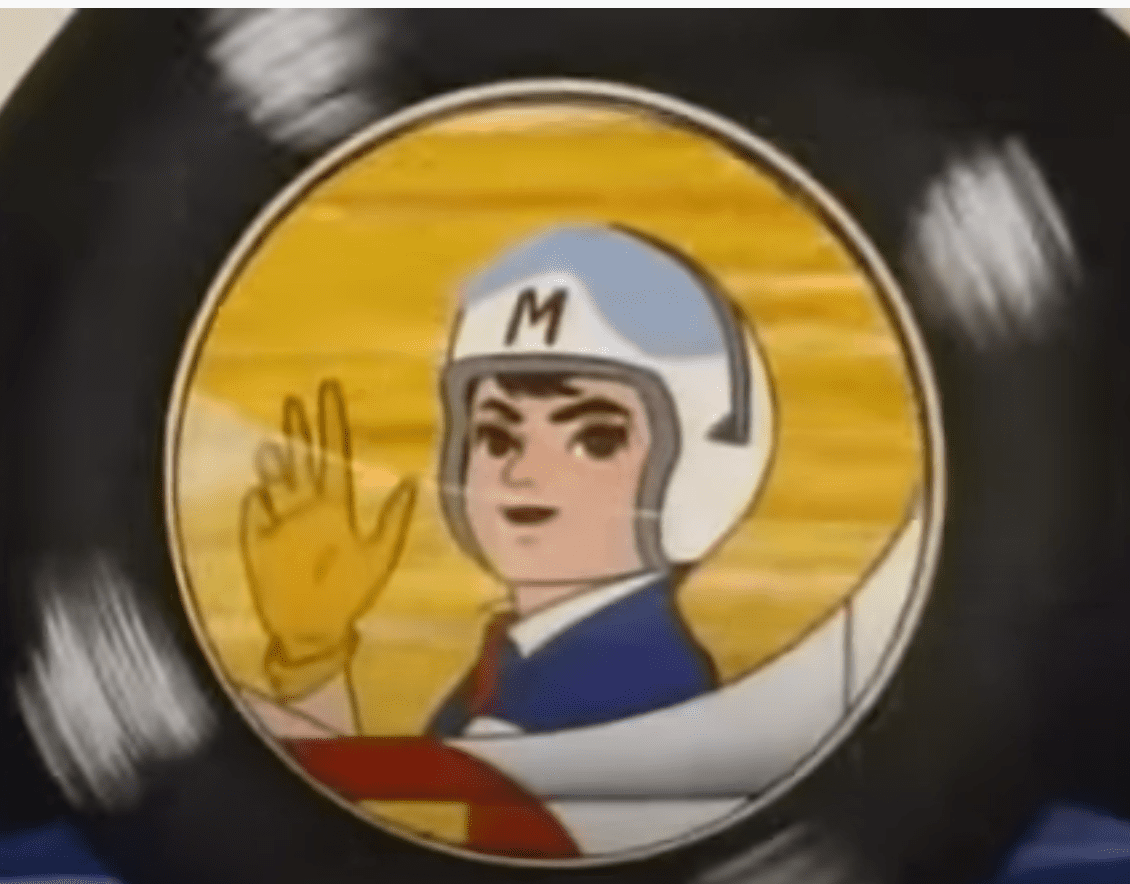 19. THE HARDY BOYS
"
The Hardy Boys
," Joe and Frank love to solve mysteries with their buddies Chubby Morton, Wanda Breckenridge, and Pete Jones.
They tour the country as a rock band but have been quite the mystery-solvers. Released in 1969 by the television channel CBS. These rock n roll kids know how to party and solve crime!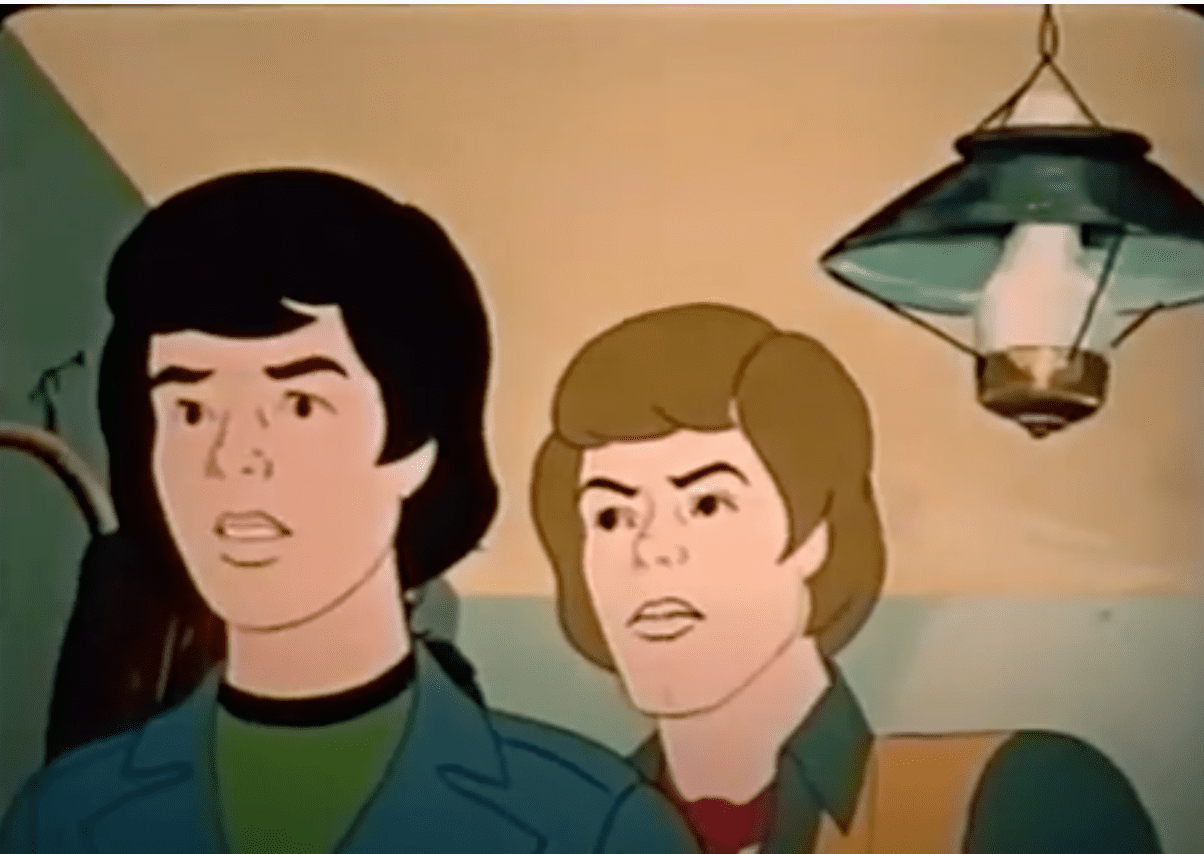 18. ARCHIE
Originally comic books, "The Archie Show" is set in a high school with Archie and his friends, Betty Cooper, Veronica Lodge, Reggie Mantle, and Jughead Jones.
Created in 1968, the show revolves around friends and their everyday lives in high school. These characters might sound familiar too with the Netflix show "Riverdale."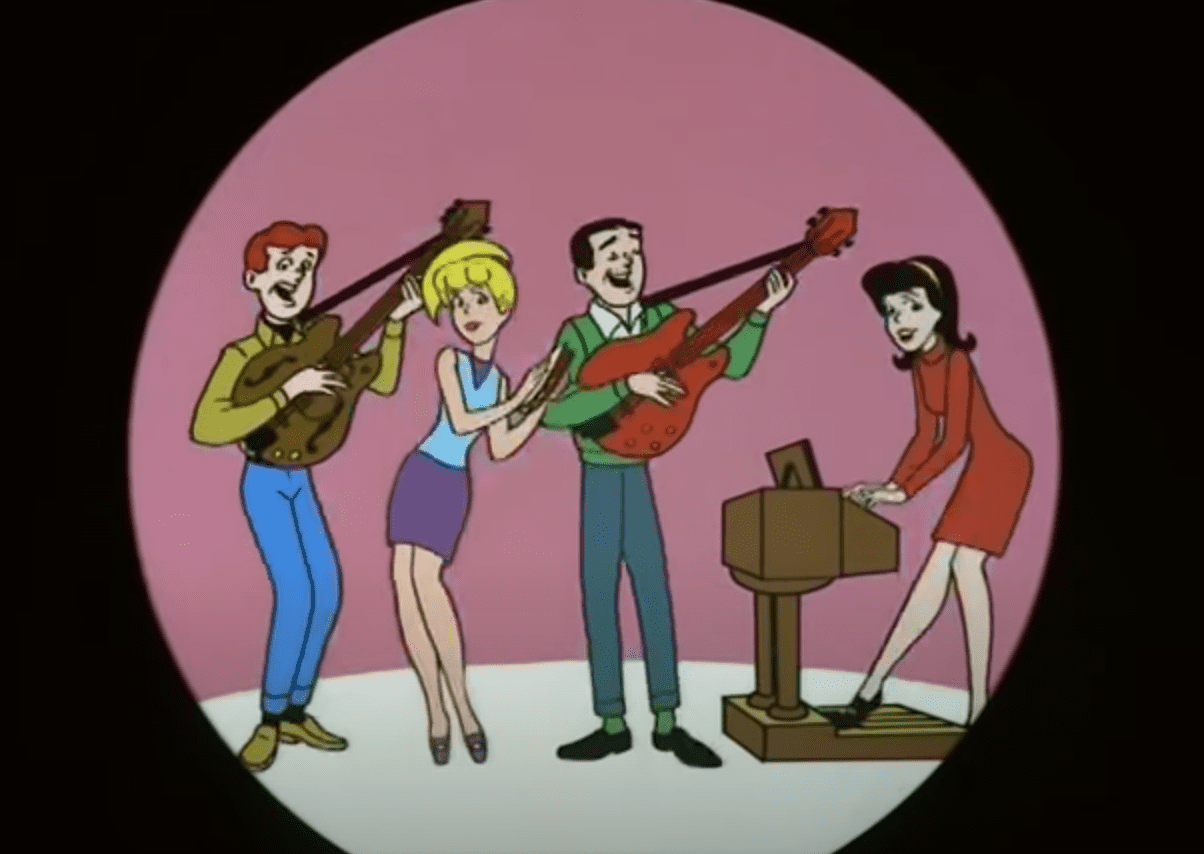 17. SABRINA THE TEENAGE WITCH
The CBS show "Sabrina The Teenage Witch" also became popular with kids. Sabrina Spellman, a witch and still in high school, lives an everyday life with her aunt Hilda and Zelda.
She balances her life as a witch and makes sure her secret is well-kept from her friends. This show has also been revamped to "Chilling Adventures of Sabrina," created by Netflix.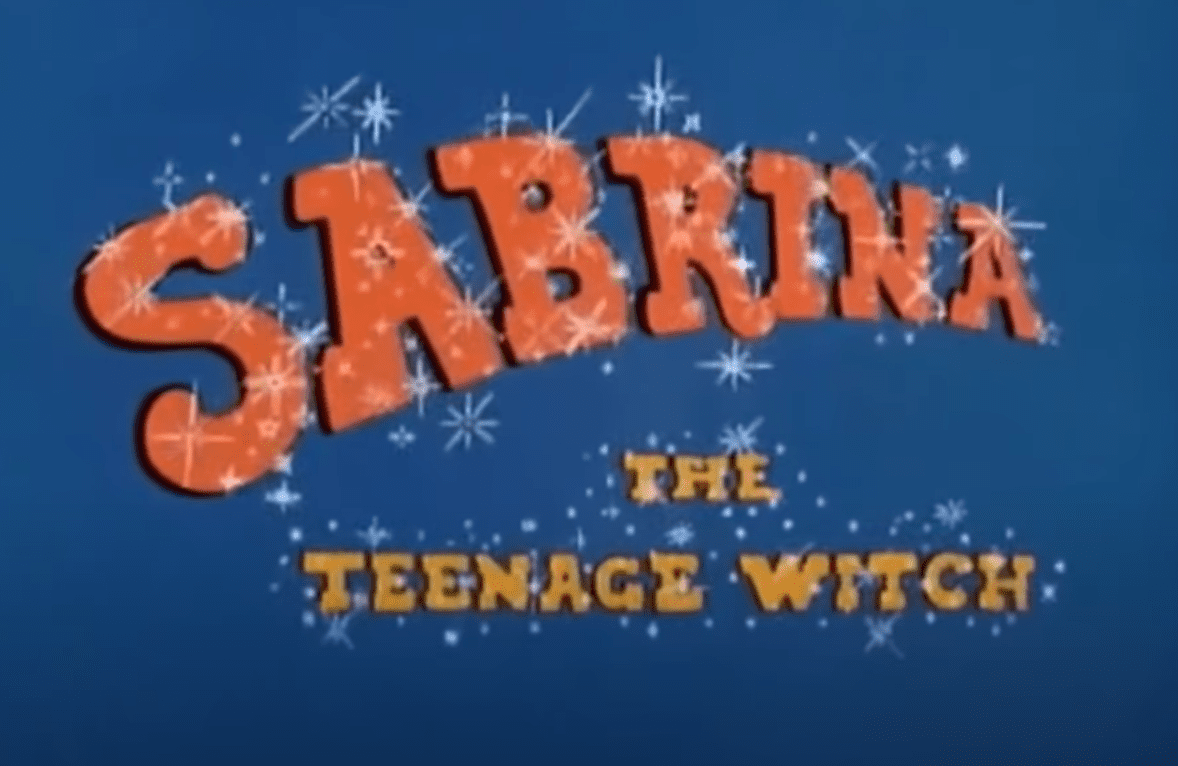 16. JOSIE AND THE PUSSYCATS
Also, from the universe of Archie, we have "Josie and the Pussycats," a CBS show that aired in 1970. It was about an all-girl pop music band that toured the world with their other friends and discovered strange mysteries.
The band was made up of lead-singer Josie guitarist Valerie and drummer Melody. Music and mystery may seem like a weird combination, but these girls are up for anything!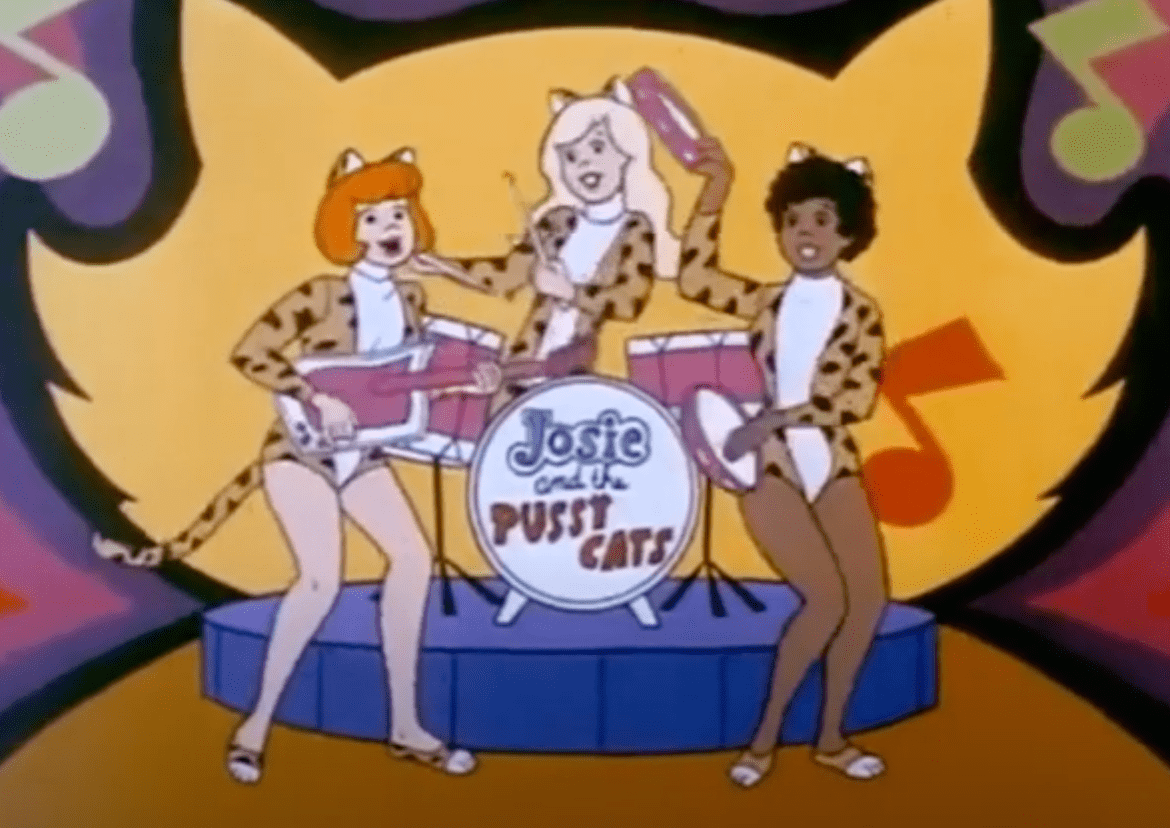 15. YOGI BEAR
Created in 1961, "The Yogi Bear Show" is about the adventures of Yogi (voiced by Daws Butler) traveling around Jellystone Park.
With him is Boo-boo Bear, Ranger Smith, and Cindy Bear. The show ran for a couple of years, although there have been remakes of Yogi Bear in 2010's movie.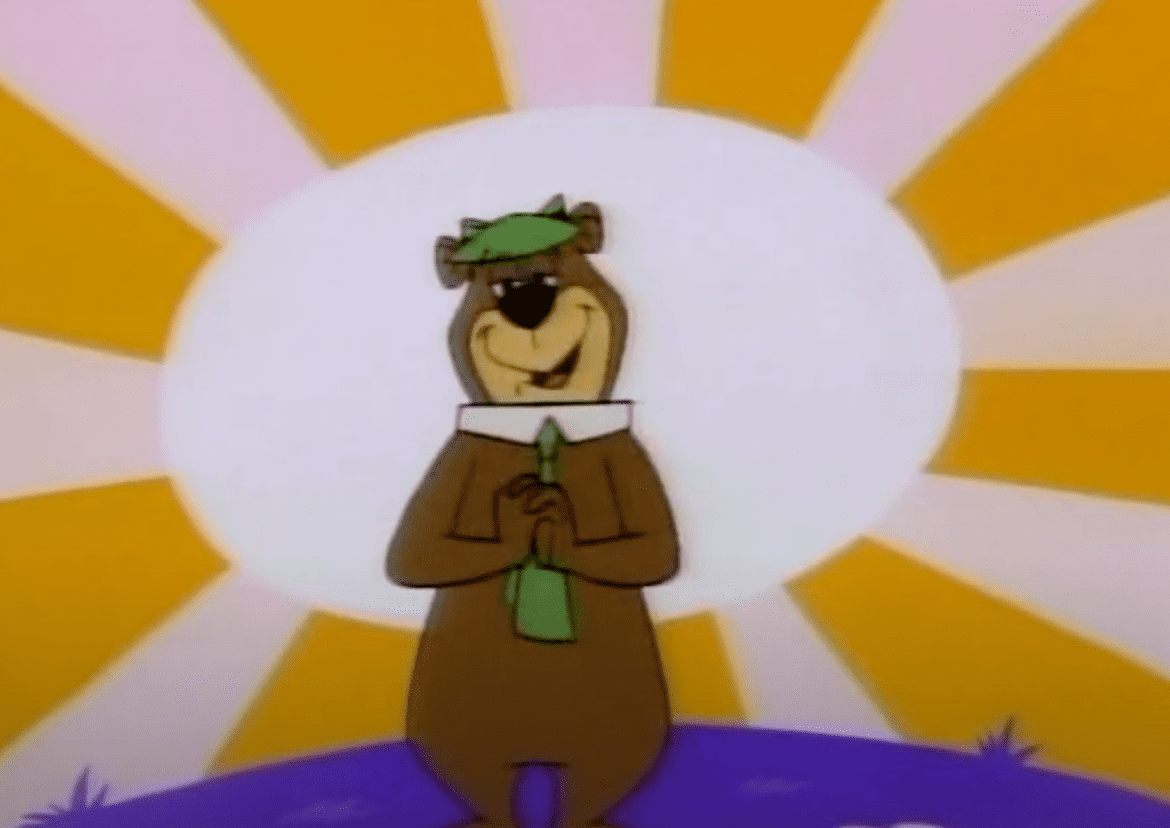 14. POPEYE THE SAILOR MAN
We honestly wanted to eat a lot of spinach when "Popeye The Sailor Man" first showed, and his vegetable induced strength remains legendary until this day.
The sailor often butt-heads with Brutus, a big stocky guy, but who better to calm him down than his girlfriend, Olive. The show has been convincing kids to eat spinach since 1963.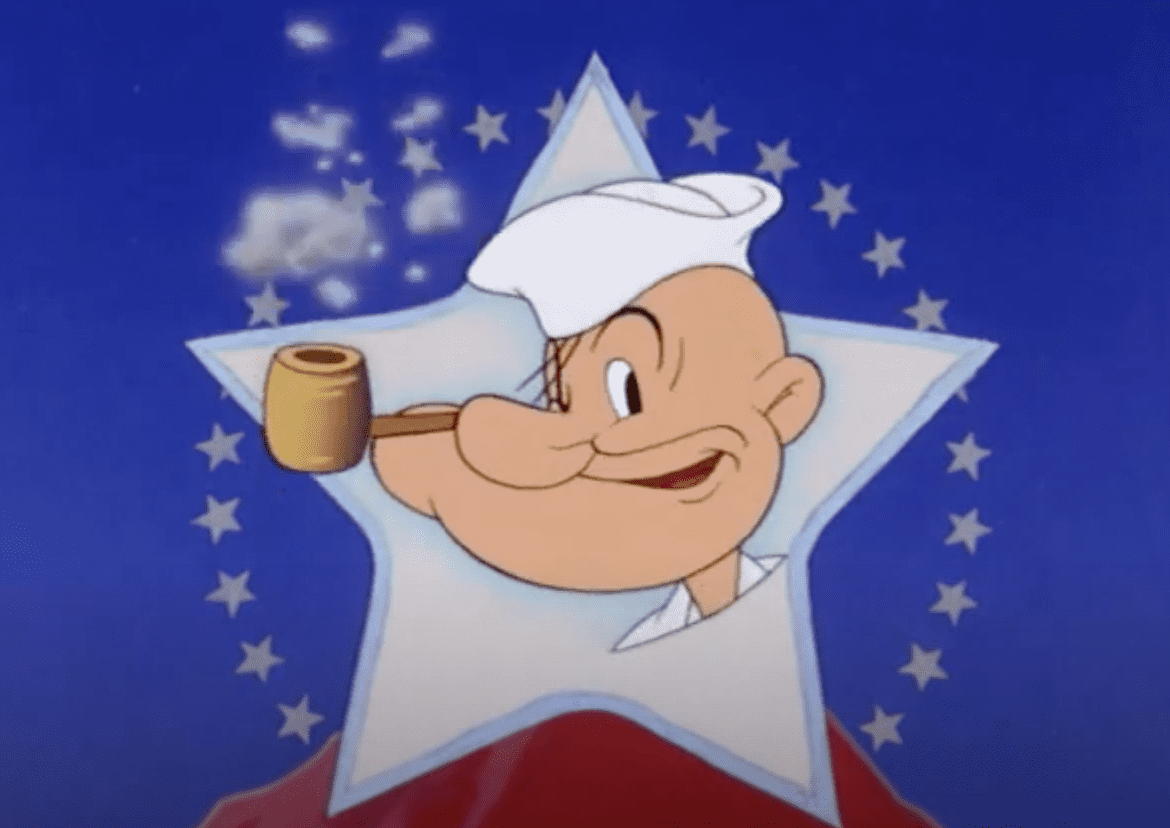 13. THE BEAGLES
"
The Beagles
" TV series was produced by CBS. It got its inspiration from the legendary British rock band the The Beatles.
They were a band of dogs with Stringer played the guitar and Tubby played bass. It only aired after one season but was very famous with the viewers.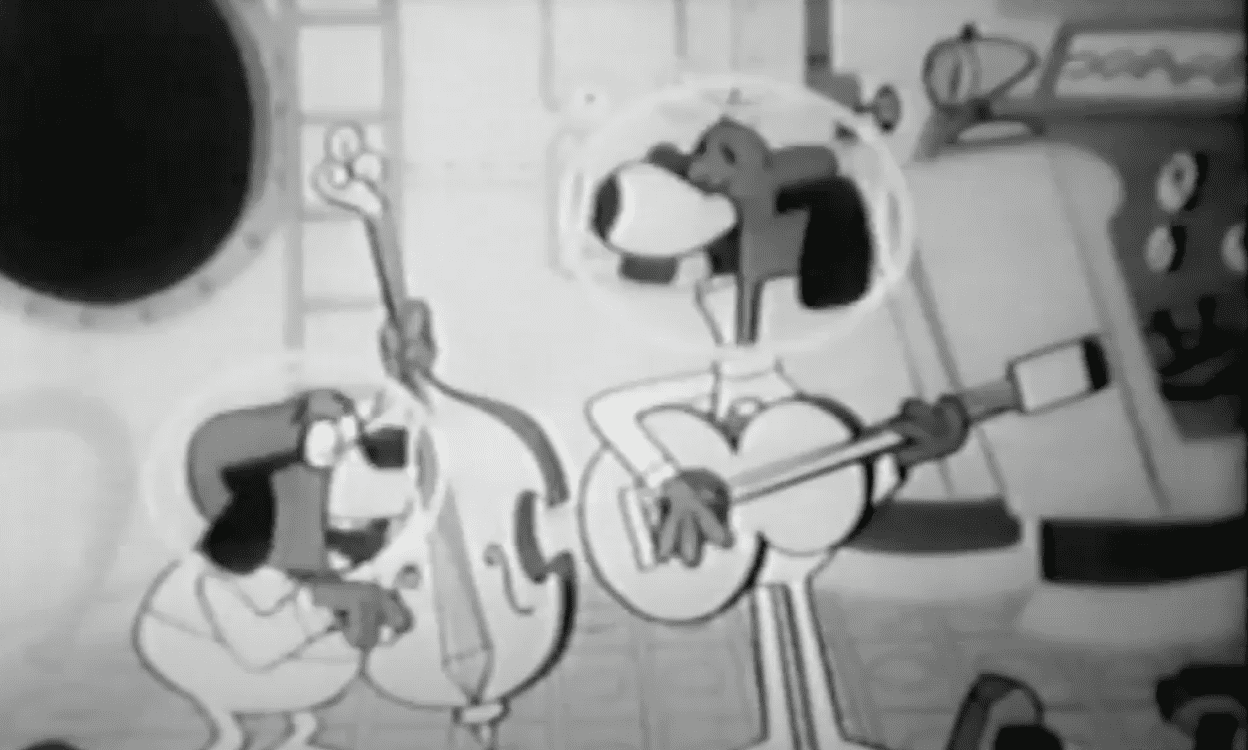 12. INSPECTOR GADGET
"
Inspector Gadget
" is about a half man half robot police officer that investigates and solves crimes. His nemesis Dr. Claw is the leader of the crime group M.A.D.
Penny, her niece, and assistant help her uncle by using high-tech devices to fast-track their mission. The show ran from 1983-1986.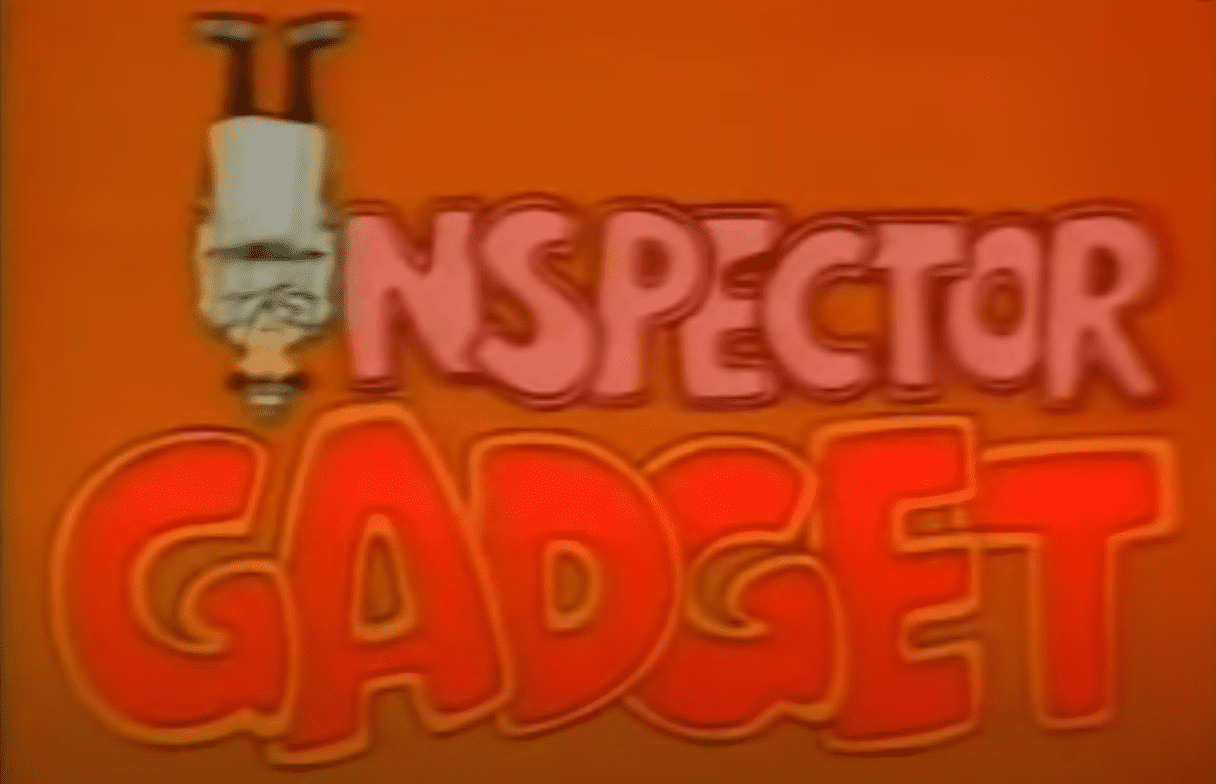 11. LOONEY TUNES
Wh-whats up, duck? We would say that this show has a reach over several generations. "The Looney Tunes" gang comprises Bugs Bunny, Daffy Duck, Tweety, and so much more.
The plots range from characters pranking each other to chasing each other cross country. You definitely won't be bored with their so many episodes!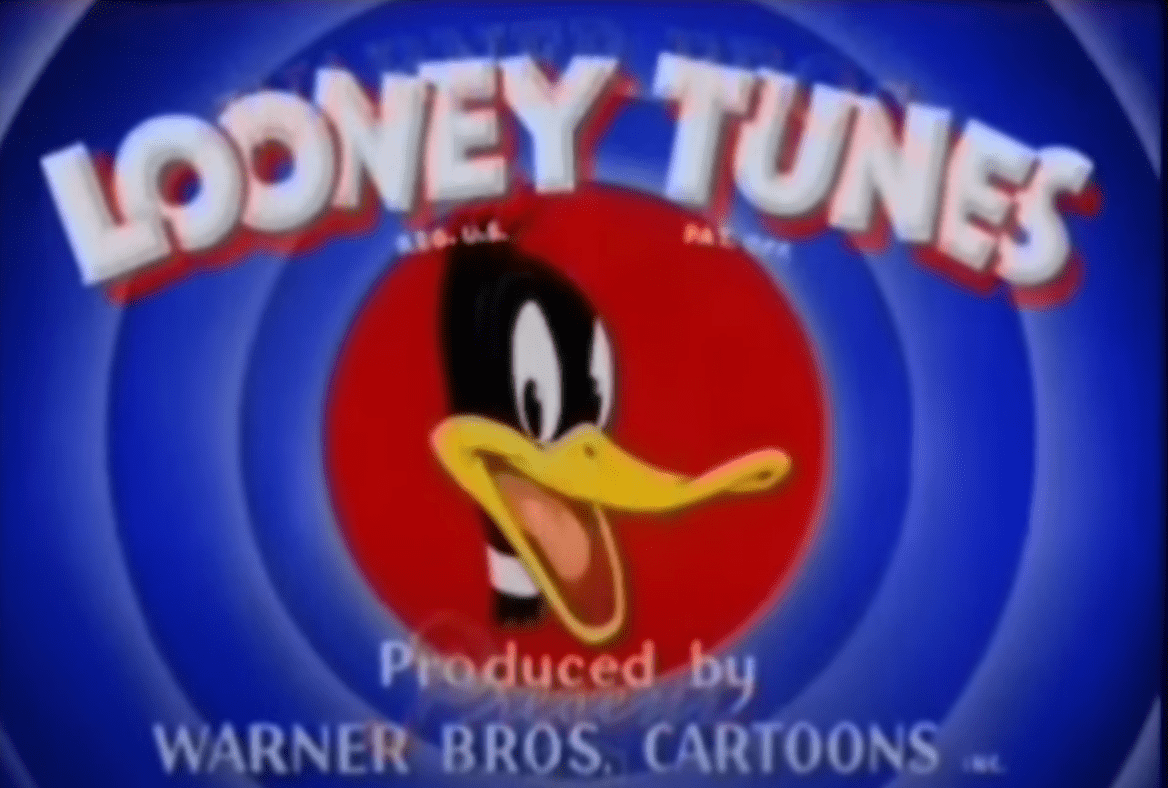 10. DUCKTALES 
"
Ducktales
" is one of Disney's classic adventure cartoons. It follows the misadventures of Millionaire Scrooge McDuck and his three grandnephews Huey, Dewey, and Louie.
The famous cartoon originally ran from 1987-1990, then continued on in syndication thanks to Disney, and the show was even given a reboot in 2017.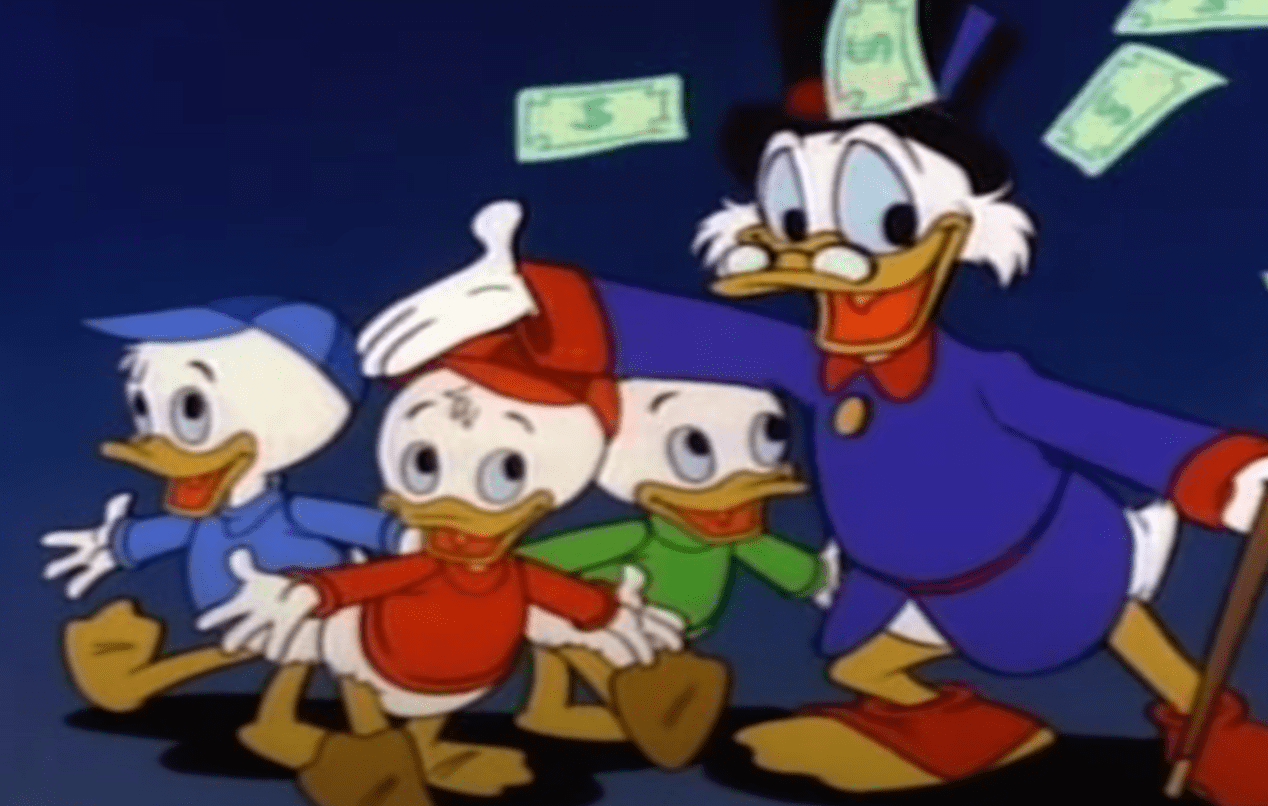 9. G.I. JOE 
Created to boost sales of Hasbro's toyline of the same name, "G.I. Joe: A Real American Hero," ran from 1983-1986. The show followed the elite international para-military force of the Joes.
On task to thwart the plans of Cobra Commander and his forces evil, the joes saved the world from weapons of mass destruction and then some.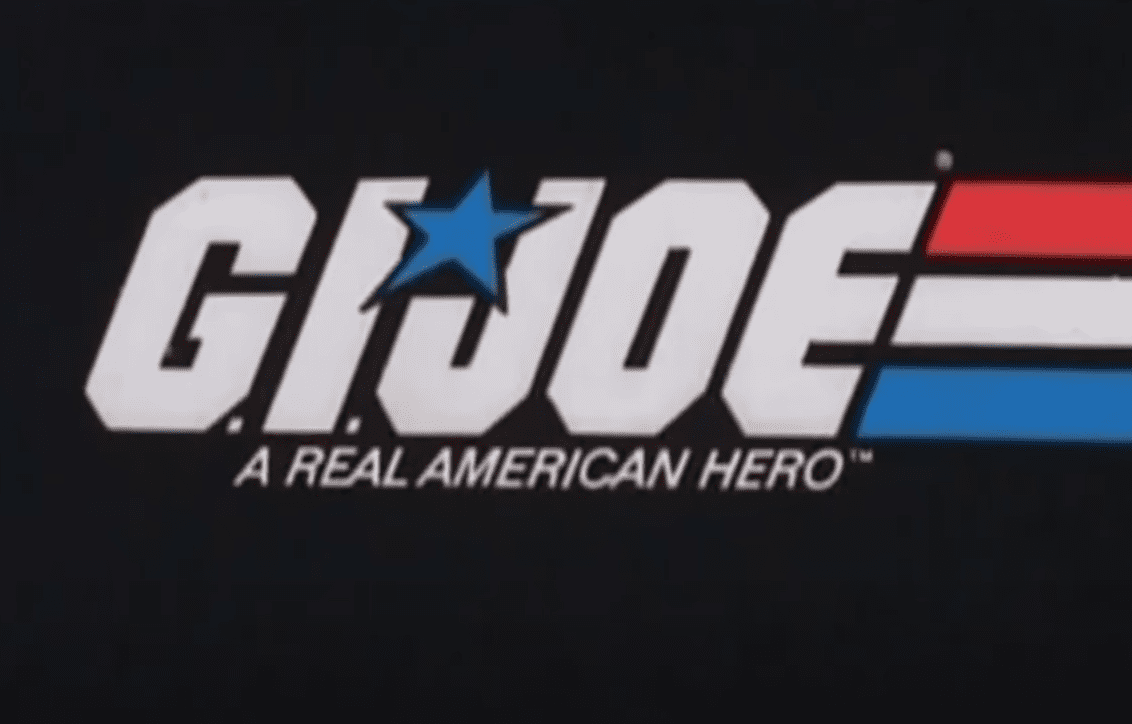 8. HE-MAN AND THE MASTERS OF THE UNIVERSE 
"By the power of Greyskull, I have the power!!!" The ever-exciting cartoon made by Mattel was about Prince Adam, aka "He-Man," and his friends defending their homeworld of Eternia against the evil forces of Skeletor.
Great news for fans of the show, He-Man and Skeletor are making their way back onto our screens thanks to Netflix.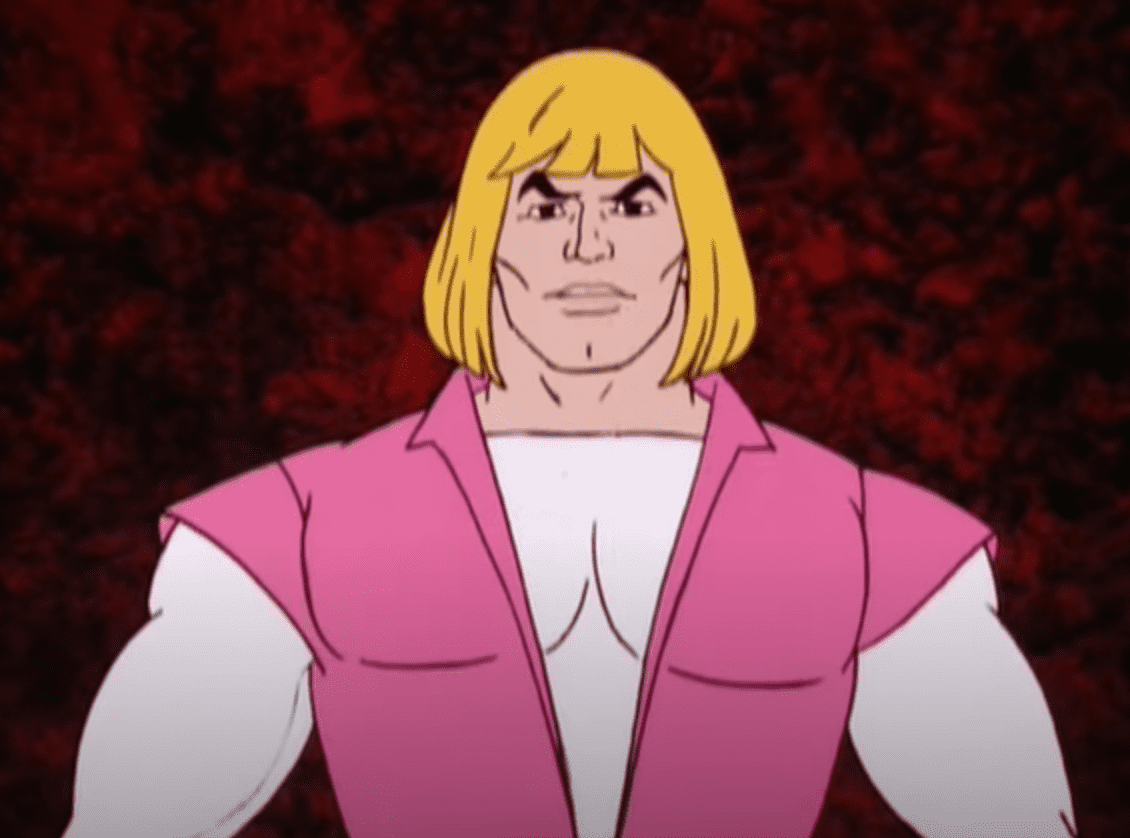 7. THE REAL GHOSTBUSTERS 
Spinning off from the 1984 live-action smash hit "Ghostbusters" starring Bill Murray and Dan Akroyd was the animated show, "The Real Ghostbusters."
It was released two years after the movie, in 1986, ran till 1991. It followed the same premise of the film, wherein the four heroes go around saving people from ghosts, this time with the help of Slimer.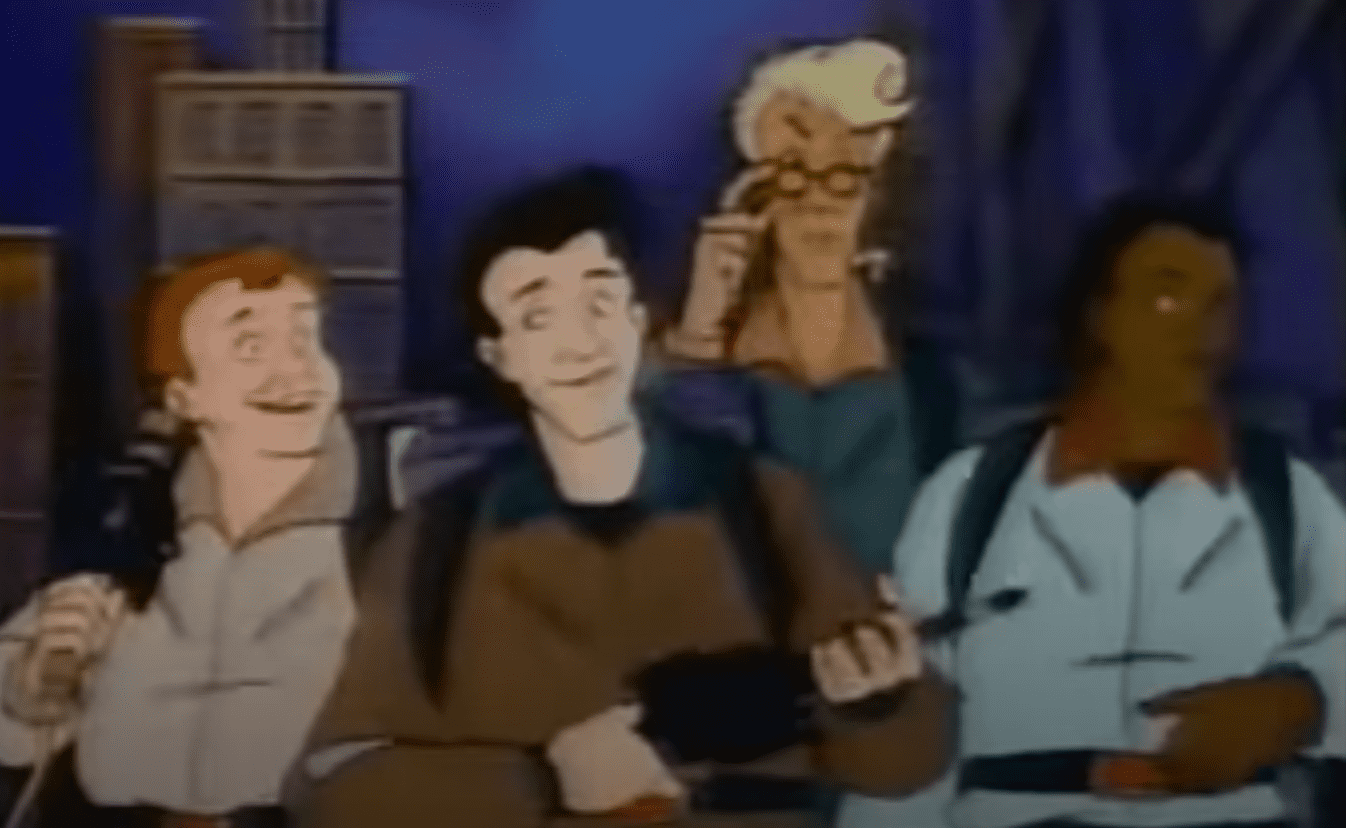 6. ROBOTECH 
1985's 85-episode "Robotech" was one of the first Japanese Animes to attempt to include the complexity of its original source material into its American release.
The story follows the plight of 'mecha pilots' after an alien ship crash lands on Earth, and its technology moves that planet forward but also exposes it to three destructive interplanetary wars.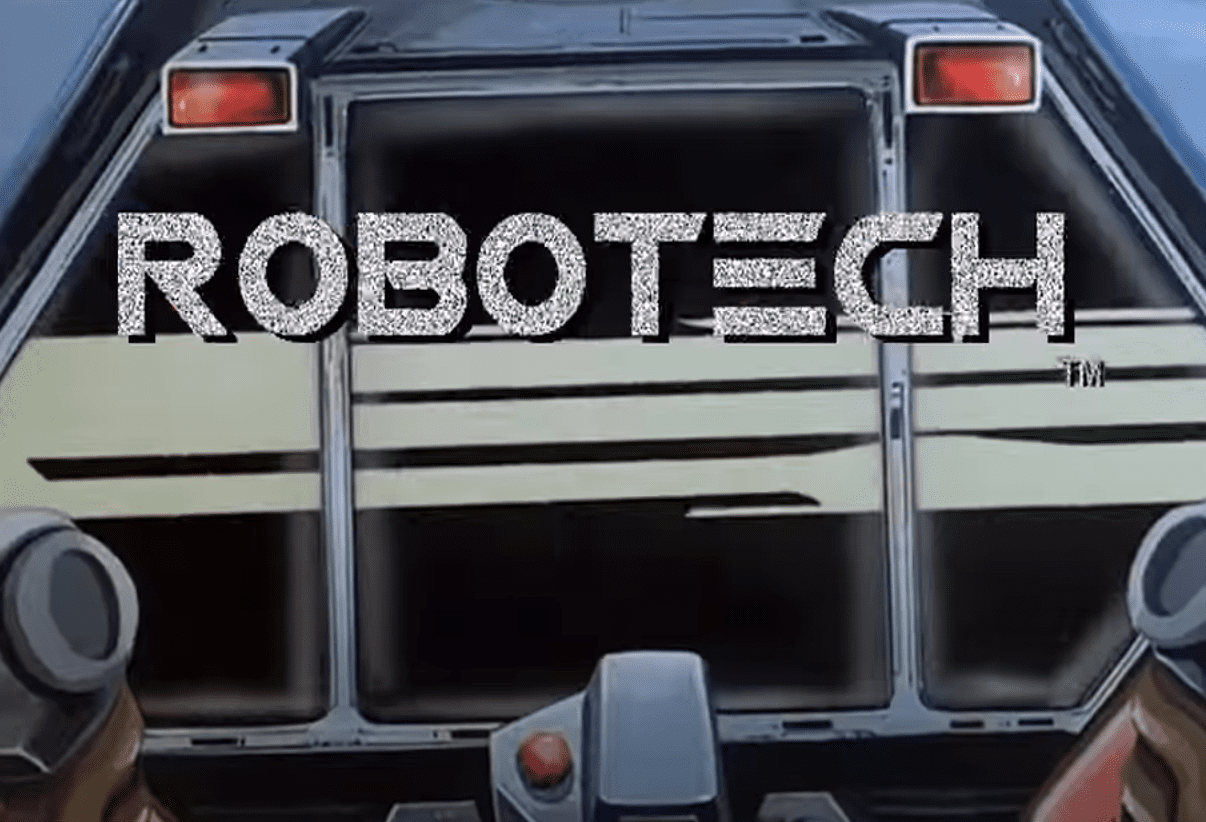 5. THE SIMPSONS
"The Simpsons" is your relatively more mature cartoon. It follows the daily misadventures of a working-class family led by the simple-minded Homer, traditional mom Marge, bad boy Bart, brainy Lisa, and adorable Maggie.
Apart from making us laugh at things we'd get in trouble for, the show also holds the record for the longest-running scripted tv show.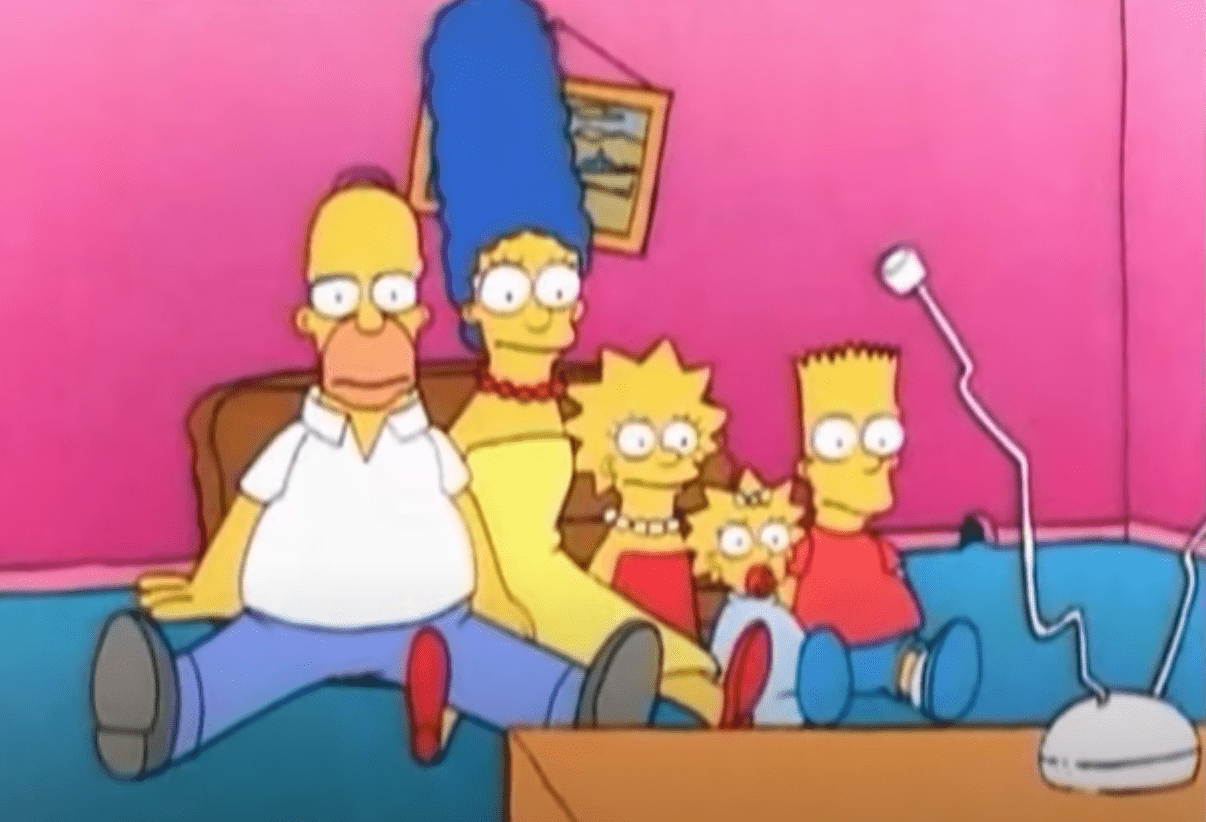 4. TEENAGE MUTANT NINJA TURTLES 
From 1987 to 1996, "TNMT" followed the blended crimefighting family of Master Splinter, a martial-arts master/mutated rat, and his adopted mutant ninja turtle sons, Donatello, Michael Angelo, Leonardo, and Raphael.
Along with their friends April O'Neil and Casey Jones, who are human by the way, the turtles fight the evil secret organization known as the Foot, lead by the Shredder.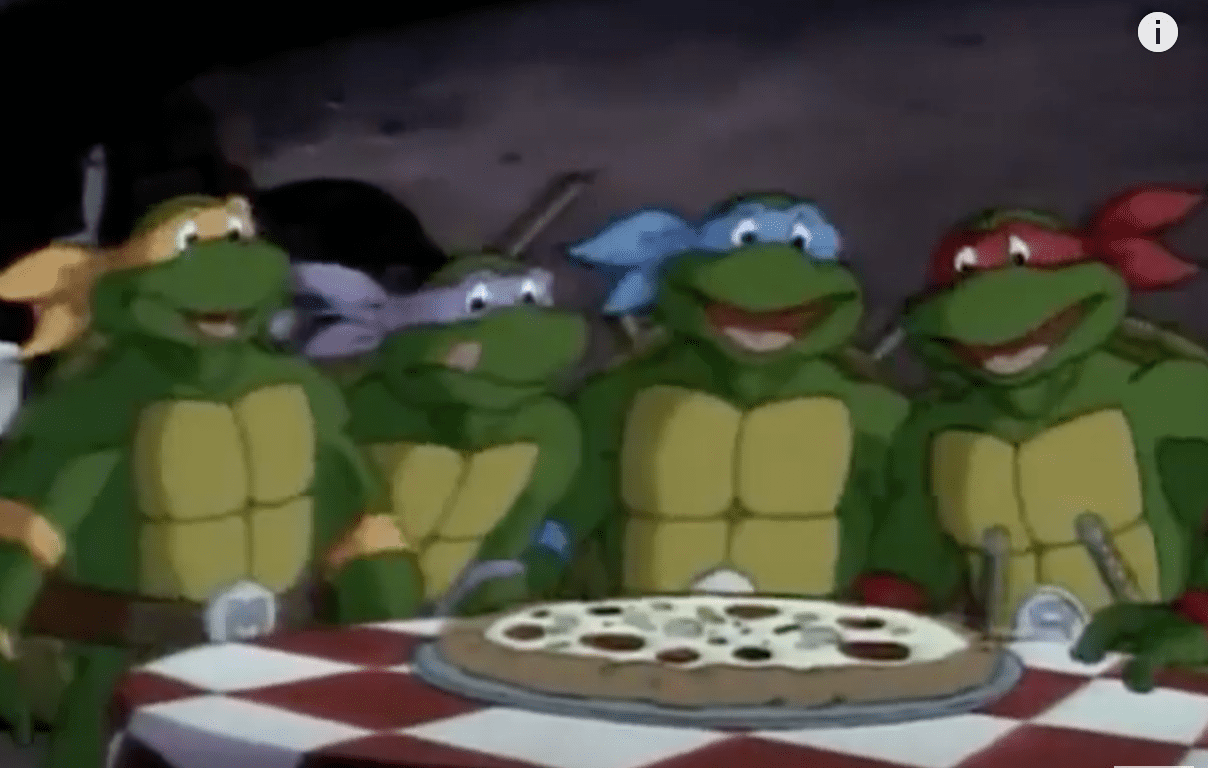 3. THUNDERCATS 
Taking us to an interspecies battle between mutants, denizens of Third Earth and cat/man-like aliens are the stories of the "Thundercats."
Led by Lion-O, the Thundercats seek to find a new home after their planet was destroyed. If you've seen the show, then you know how exciting things get when Lion-O shouts "Hooooo!". If you don't, then reboot can fill you in.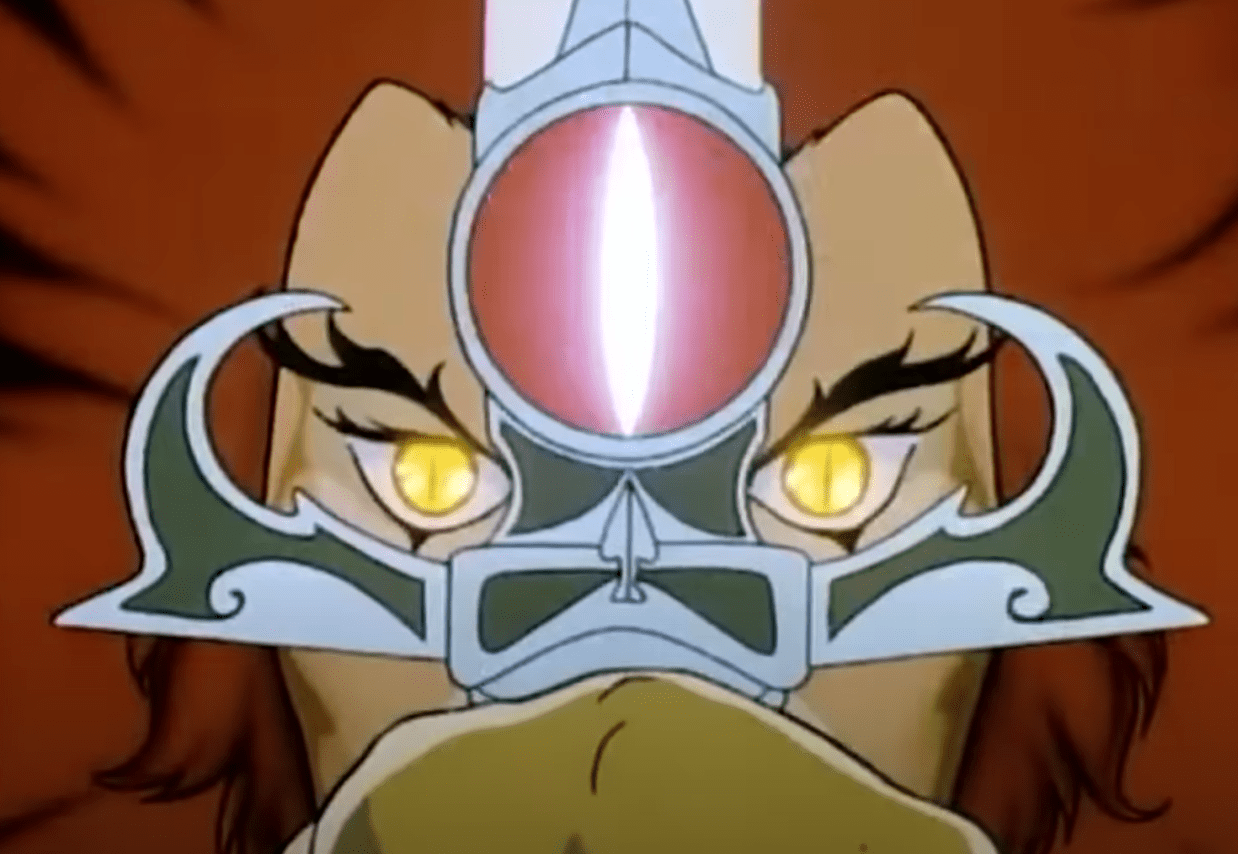 2. TRANSFORMERS 
You'd be hard-pressed to find anyone who doesn't know a little about the "Transformers" these days. But before all the CGI and Michael Bay-ness of the movies, there was the animated show that ran from 1984-1987.
The plot is pretty much the same, Decepticons want to save the fictional Cybertron at the cost of Earth's resources. Thankfully, the Autobots are there to save us.
1. VOLTRON 
Finally, we have the show that taught us robots can always combine to become bigger. Yup, that's "Voltron."
Initially, the show follows five robot lion pilots who form Voltron, the legendary defender of the universe and protect planet Arus from an evil empire. Later seasons expanded the team and number of robots.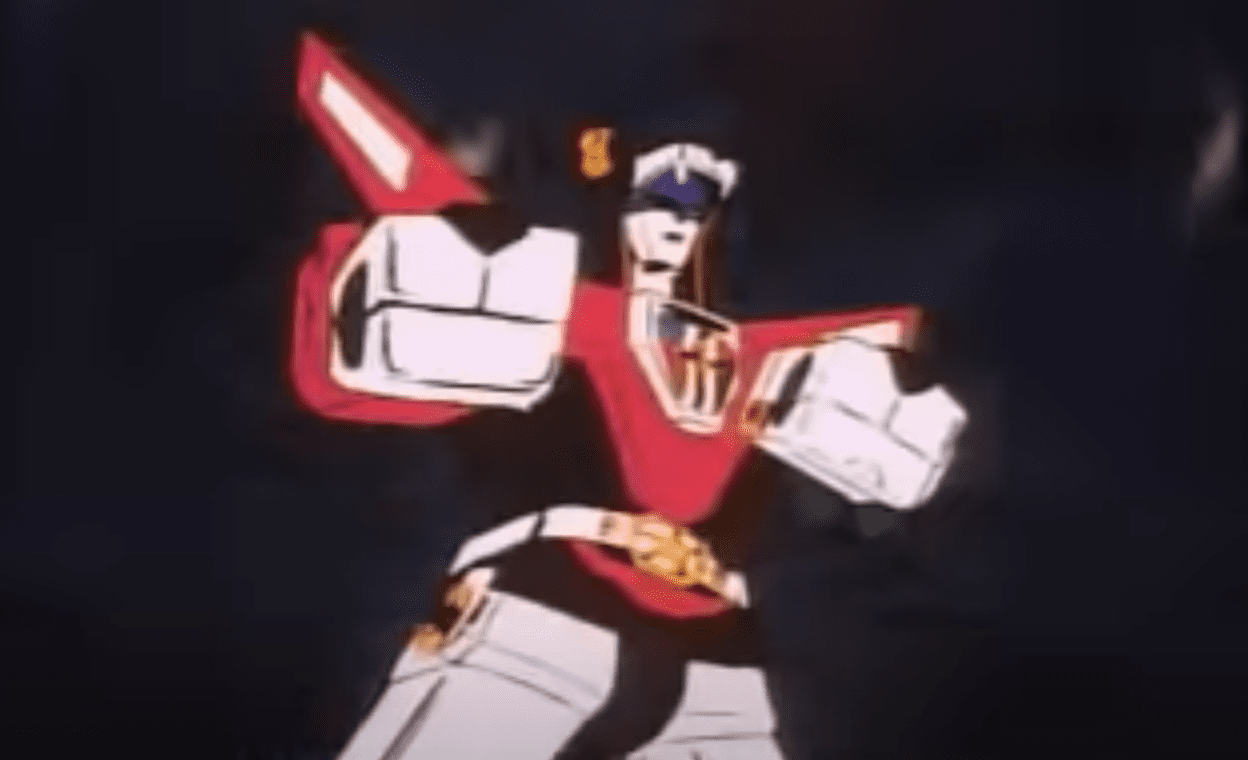 So what was your favorite cartoon show when you were kids? I'm sure even the '90's babies know some of these shows by heart.
So there you have it! Our top 30 cartoons from before. Did we miss something that you're dying to share?