Meet Tiger Woods' Ex-Wife of Six Years and Their Children
Arguably one of the most recognizable names in the world of sports, Tiger Woods is an athlete whose fame and success have transcended his athletic career. His life as of late, however, is one that is full of controversy.
For years, the world watched him dominate his sport, winning tournament after tournament. And for a while, the world also watched as his life and marriage unravel.
The controversy that followed after the revelation of his infidelities shook his life to the core. Let's take a look back at his ex-wife and their children.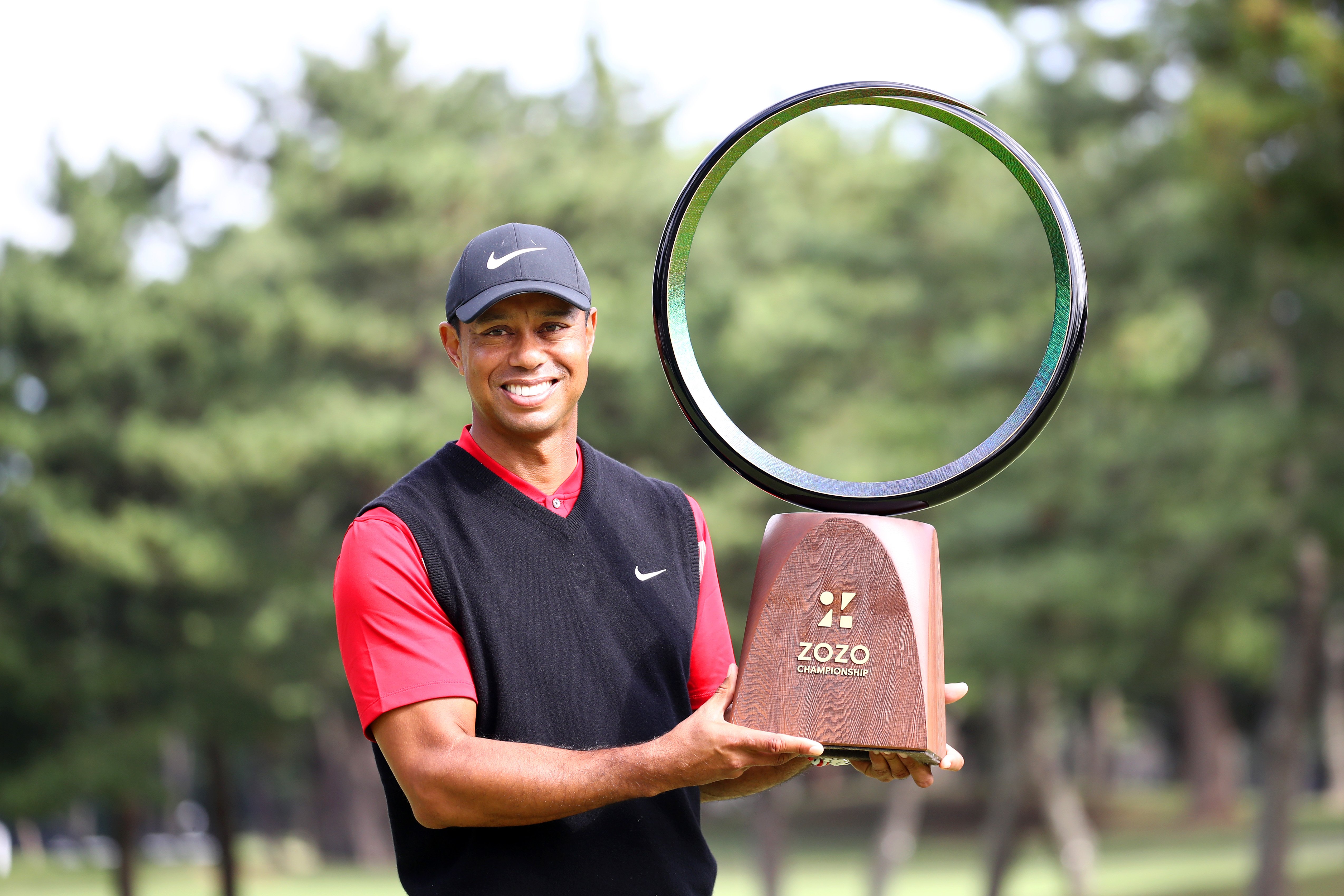 WOODS AND NORDEGREN
Tiger Woods was at the height of his career when he met Nordegren, a former model. The golf star and the Swedish bombshell started dating in 2001.
Two years later, the news of their engagement circulated the media, and in 2004, the couple tied the knot. By the time 2005 came rolling around, Woods won his fourth Master Tournament Green Jacket.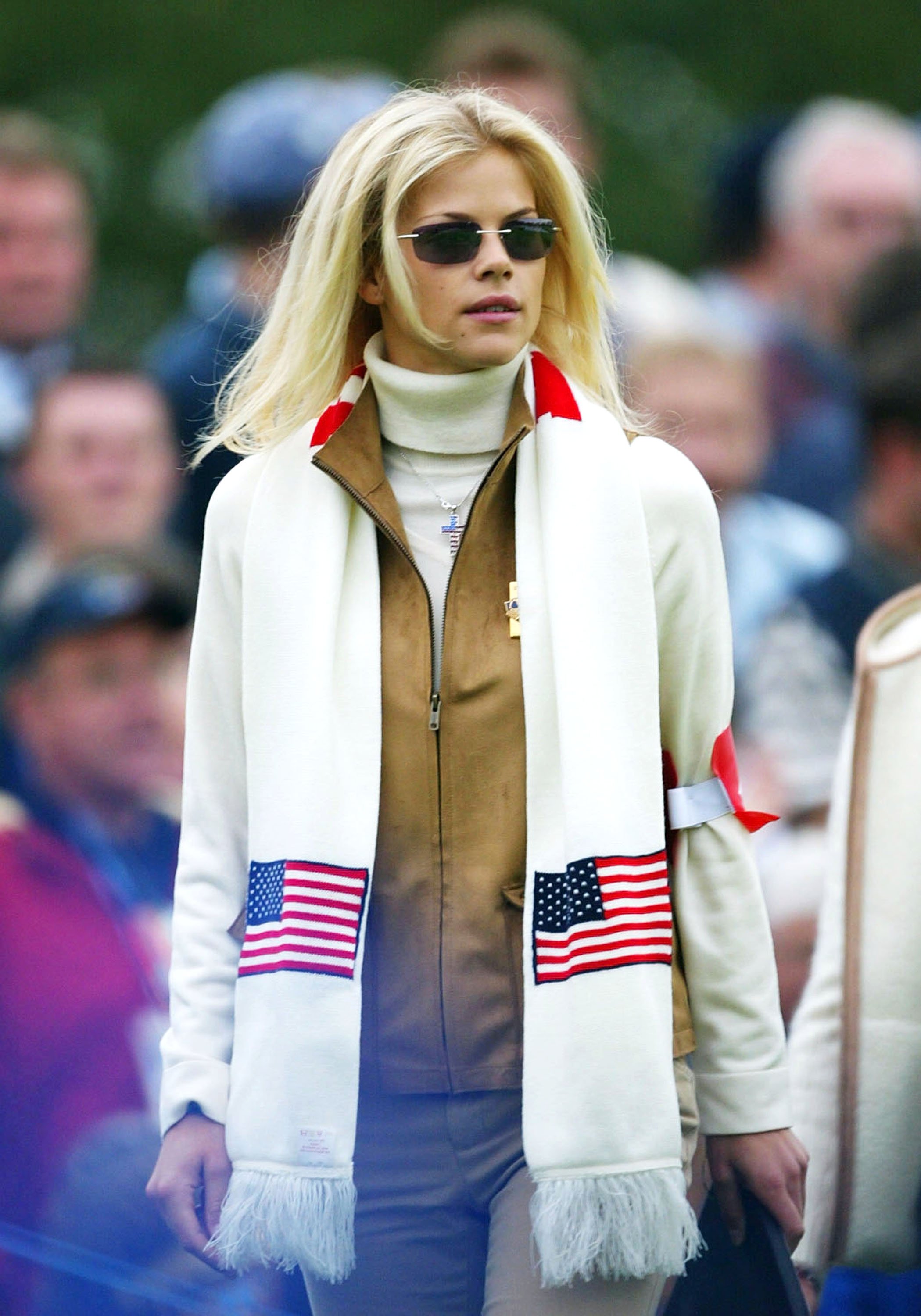 Swedish golfer Jesper Parnevik introduced his then-au pair, Elin Nordegren, to Tiger Woods at the British Open.
Parnevik's matchmaking skills apparently scored a hole in one, because the New York Post reported in 2002, "Friends say the couple has gotten extremely cozy in recent months."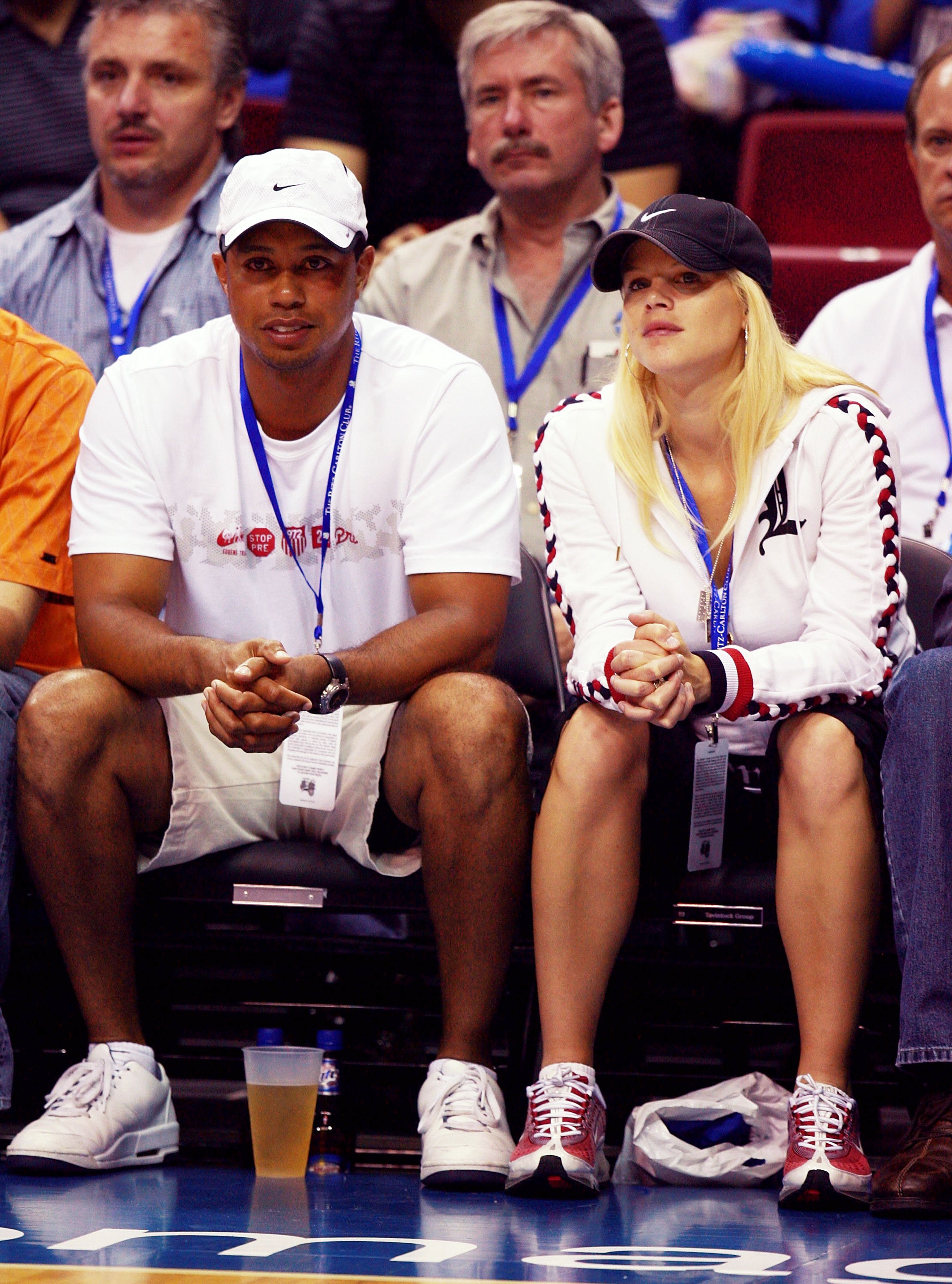 A ROMANTIC GETAWAY
According to People, he popped the question in November 2003. By the following October, the pair jetted off to say their "I do's" in front of about 200 family and friends.
Although their ceremony was intimate and private in Barbados, Wood's didn't hold back on making sure it was a beautiful and lavish wedding.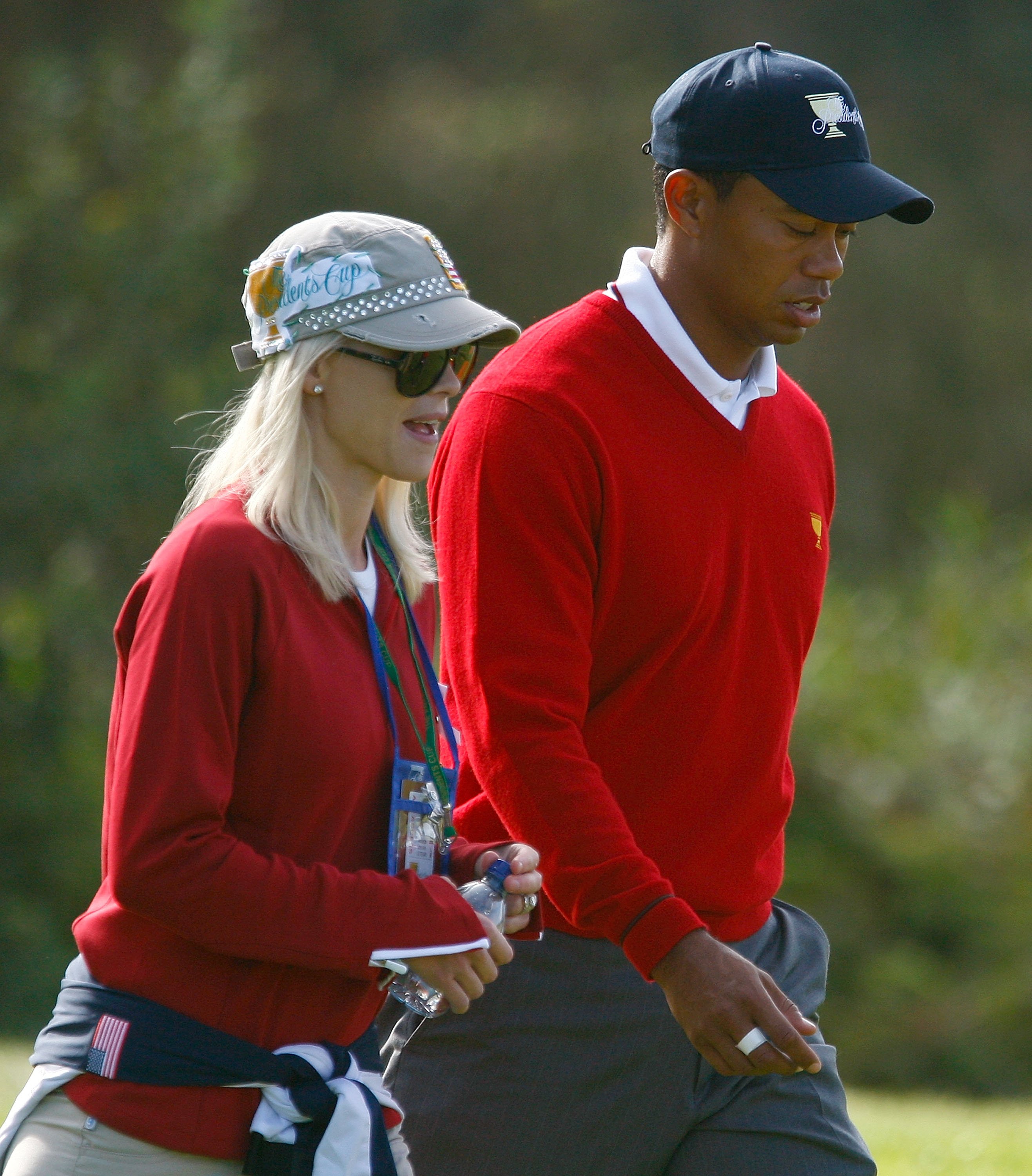 The same magazine reported that some sources cited that the golf star didn't get the usual wedding day jitters most grooms get.
"He didn't act like he was going to get married," the insider claimed. "He was very relaxed like this was any other day for him." Was this the elite athlete in him or a possible early red flag?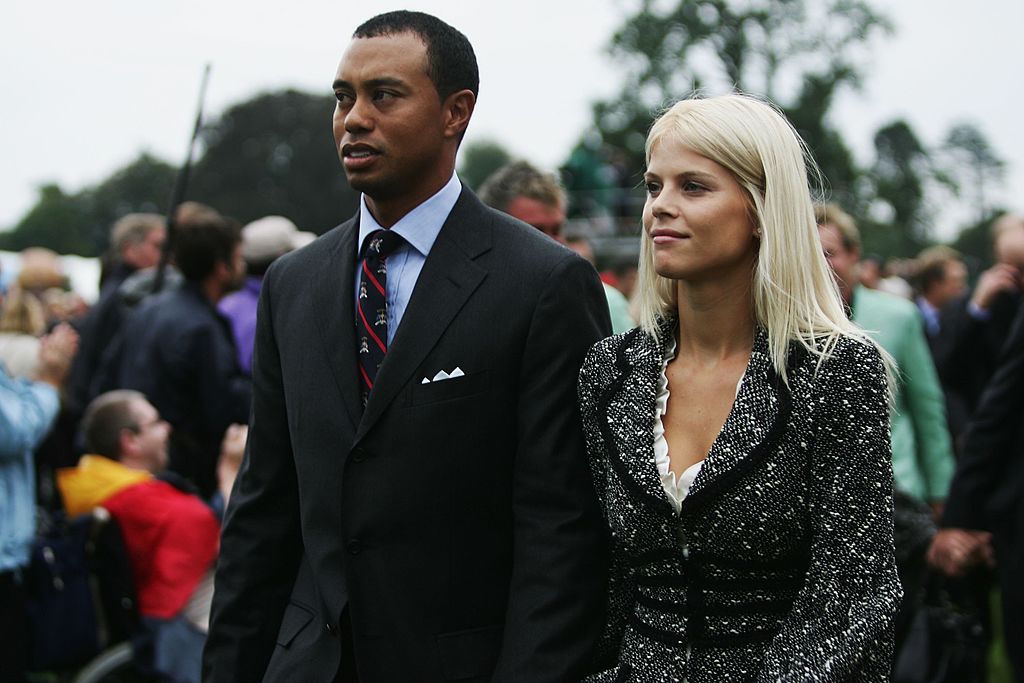 Because the couple wanted to keep their special day private, several guards surrounded the resort, and tight security was in operation.
Not much information could be obtained as nearly everyone kept their mouths shut. However, it is believed that the couple's honeymoon took place onboard a yacht.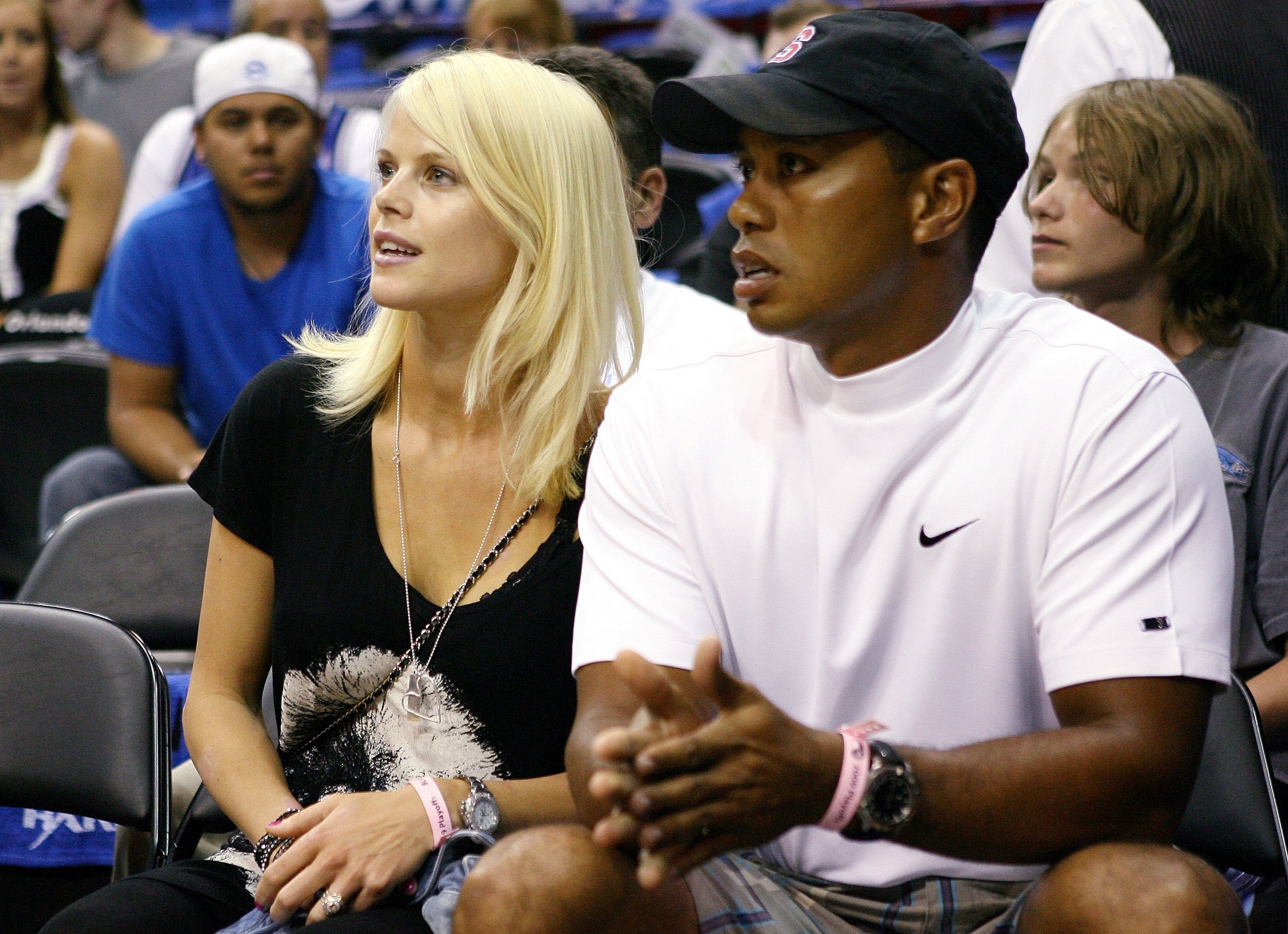 IT STARTED WITH THE PUREST OF INTENTIONS
Following their wedding, People interviewed Woods on his thoughts on being a married man. Besides wanting to start a family, the golfer looked forward to growing in life with another person by his side.
But the cracks in their relationship came to a dangerous head in the early hours of November 27, 2009, when Woods reportedly "slammed into a tree" after hitting a fire hydrant in his Cadillac Escalade.
While this sounds like your run-of-the-mill vehicular accident, there's apparently much more to the story. TMZ also reported that Woods had facial lacerations that were reportedly caused by his then-wife.
She allegedly confronted him about rumors that he was cheating on her with another woman. Another follow-up report says that Woods says his wife "followed behind with a golf club."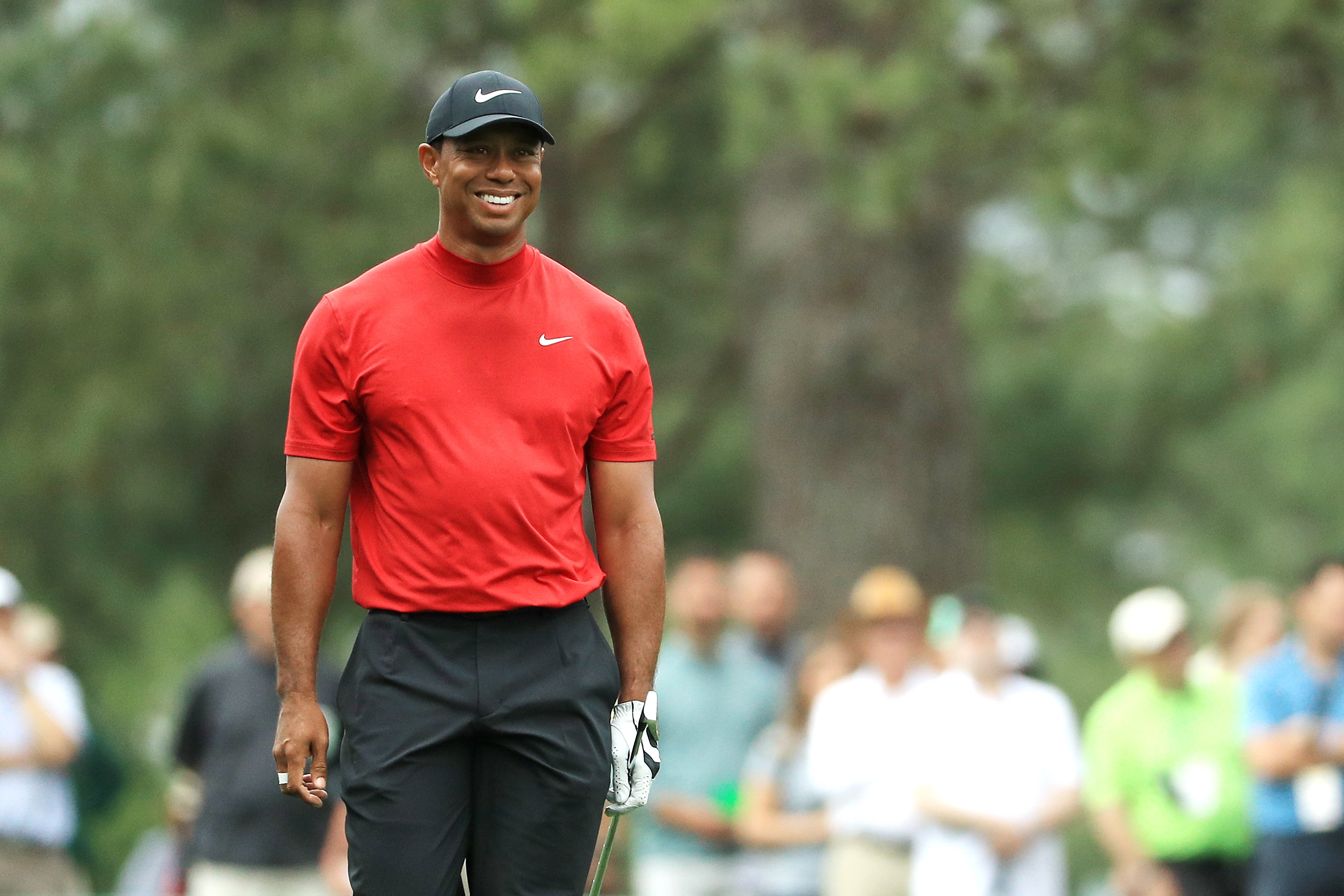 CONFESSING TO OVER 100 AFFAIRS
The day after Woods' car incident, the National Enquirer released an earth-shattering report, claiming that Tiger Woods had been having an affair with a New York City party girl named Rachel Uchitel.
Several sources have claimed to say: "Rachel told me, 'I'm having an affair with Tiger Woods. We're in love!'" Things were just getting started.
One year later, the same tabloid followed-up their report with another head-splitting report of Woods allegedly admitted to having affairs with as many as 121 women during his six-year marriage to Elin Nordegren.
The reported 121st woman in question — the soon-to-be-exes' next-door neighbor, Raychel Coudriet — was the most shocking of all.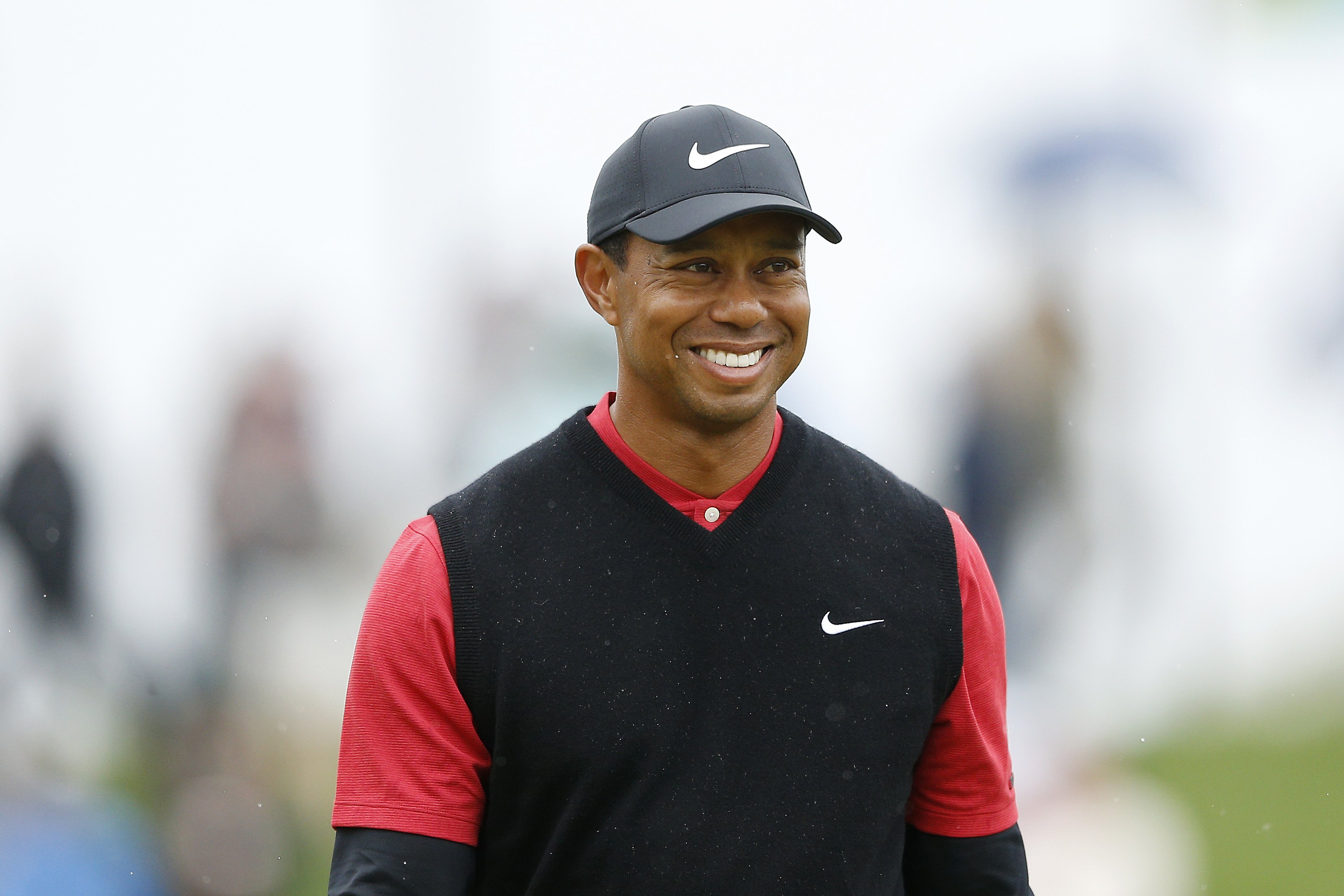 According to the New York Post, Woods and Coudriet's one night stand reportedly happened when she was 21. However, the golf star had known the young lady since she was only 14.
To add insult to injury, the National Enquirer claimed that the scandalous act took place just yards away from where Nordegren often took care of then-newborn baby Charlie. 
THEIR DIVORCE
Soon after the controversy, the former supermodel filed for divorce. In divorce documents, she cited their marriage as "irretrievably broken." The couple's divorce was finalized in 2010.
According to sourced cited by TMZ, Nordegren reportedly banked a pretty penny in her divorce settlement to the tune of "close to $100,000,000."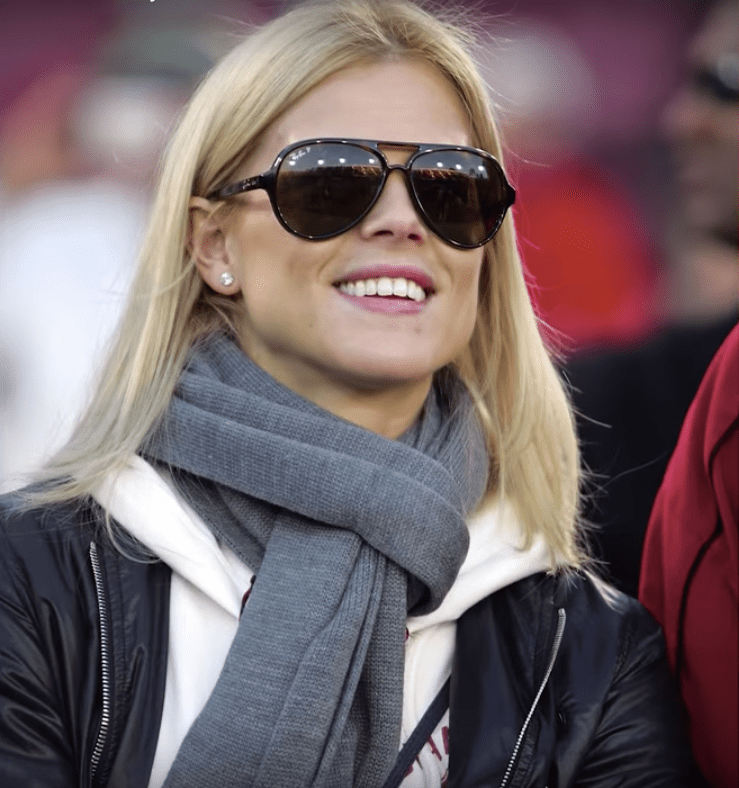 ON THEIR CHILDREN
In 2007, Woods played in the US Open, as his wife was admitted to the hospital going into labor, even though he wanted to be present. She later gave birth to their first child, Sam Alexis, less than 24 hours after the US Open.
Admittedly, Woods said he already placed a golf club in his daughter's hand, although she was too tiny to hold it. In 2009, they welcomed their second child, a son named Charlie Axel.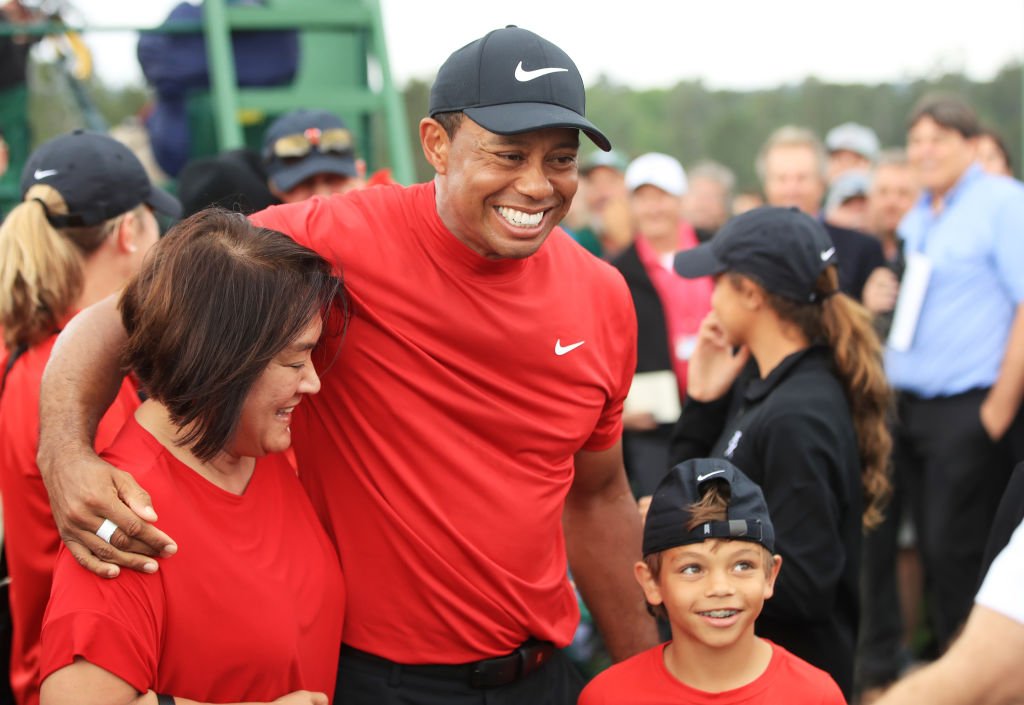 All the while, Charlie may be following in his father's footsteps. In 2016, the child joined the US Kids Golf event and made his dad proud by bagging second place.
KIDS AND A CAREER
The young boy is perhaps on the road to becoming the next greatest golf athlete with his expert father as a mentor.
Similarly, Woods says that his children, Charlie and Sam, both serve as the source of his inspirations and motivators to get back on track after suffering an injury.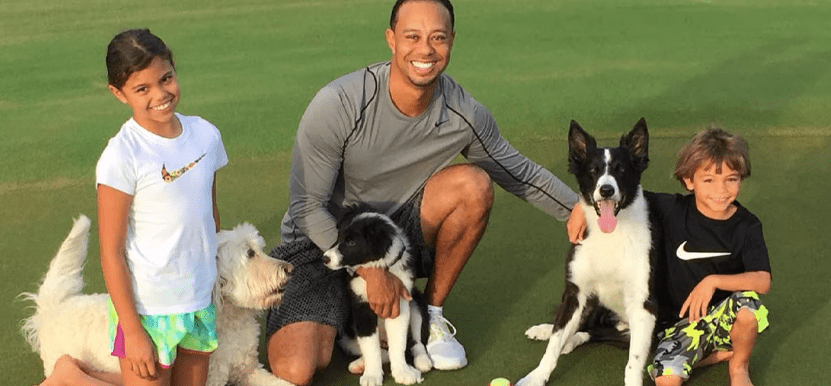 Woods had also explained on CBS This Morning that for a time, his kids "associated golf with pain" during the darker years of his career.
This was during a time which saw the athlete struggle with various injuries and scandals, but now they're "excited" that he's back on the course.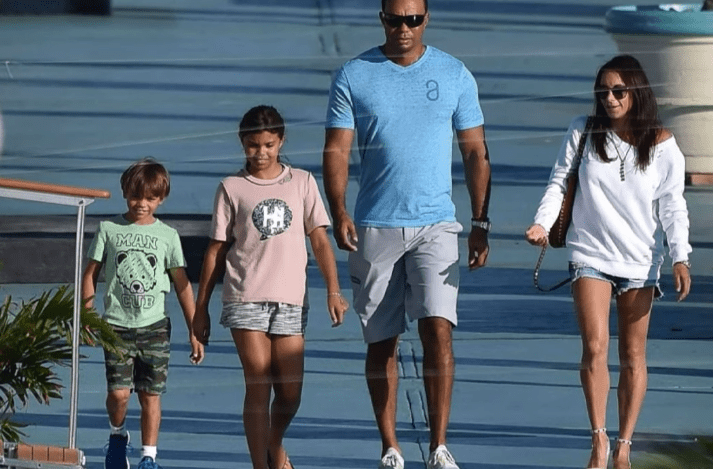 In 2019, after fourteen years since winning his last master's tournament, Tiger Woods won his fifth green jacket. Despite the challenges that transpired in the golfer's life, both he and Nordegren moved on.
Last year, Nordegren made headlines after being seen with a baby bump via NFL star Jordan Cameron. The two have been privately dating for over two years, as not to cause the media to question them excessively.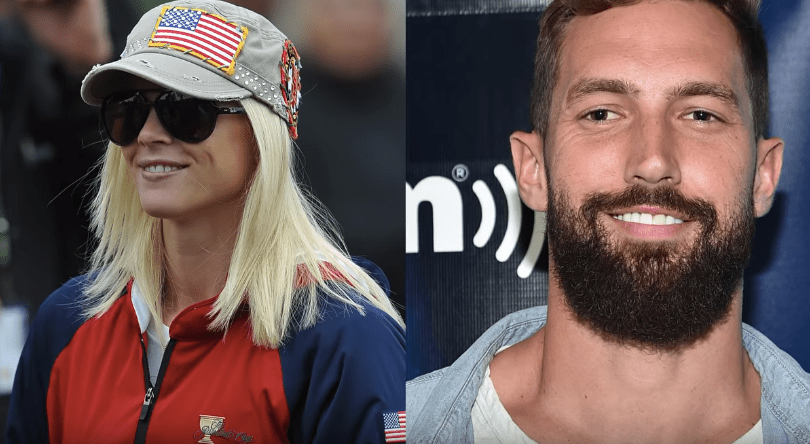 Woods also endured a lot but had his girlfriend, Erica Herman, to support and stand by him. Herman is reportedly the woman behind his resurgence.
Dating since 2017, Herman has been a big part of the athlete's life and spends a lot of time with him and his children.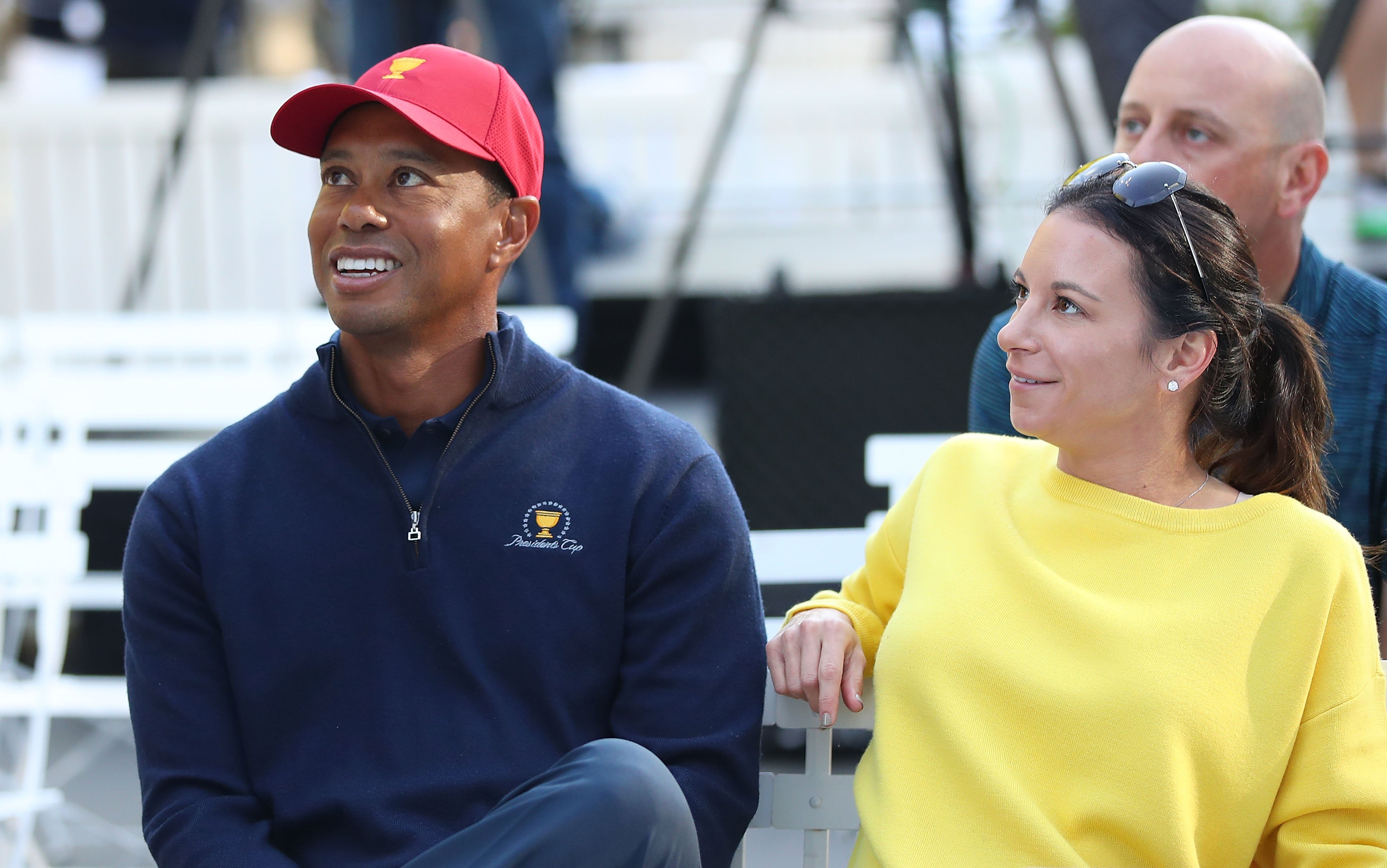 During the former model's 2014 interview with People magazine, the publication noted that "any bitterness appears to be gone." They're able to co-parent successfully now. 
How did this update on golf superstar Tiger Woods' life, ex-wife, and kids hit you? Are you as amazed at the many, many flings that Woods had? Please share your thoughts with us!