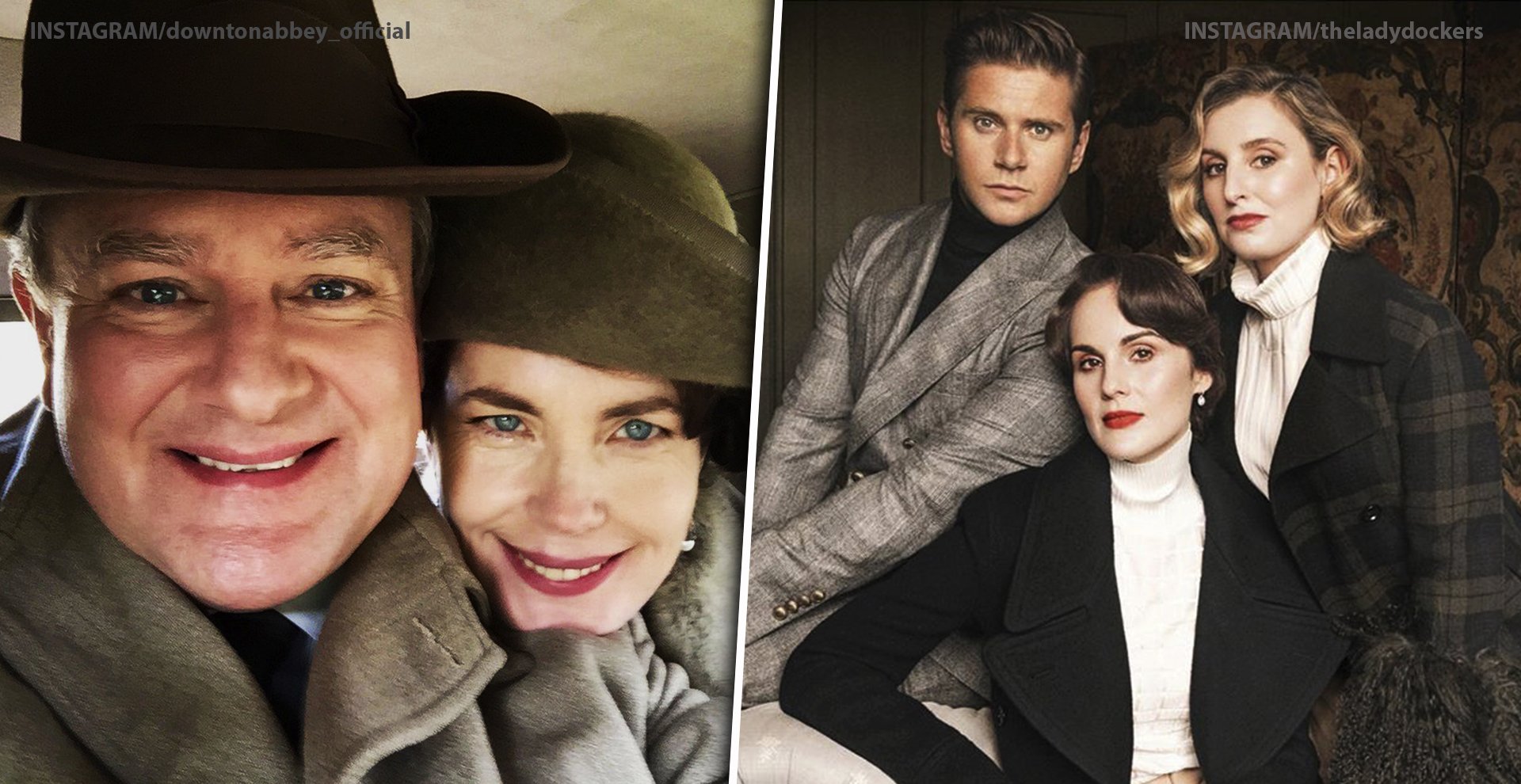 Downton Abbey Cast: Life After the Show and Real-Life Partners

We have all enjoyed diving into the impressive atmosphere of the British high society in the television show and the movie "Downton Abbey."
What have Abbey's actors been doing after the shooting was over and who are their partners in real life? Surprisingly, some of the show's cast personal lives are quite similar to their characters' lives.
Hugh Bonneville as Robert Crawley
Hugh Bonneville was a successful actor before, just remember his fantastic role in "Notting Hill" alongside Hugh Grant and Julia Roberts. But the part of Robert Crawley has brought him into a higher league.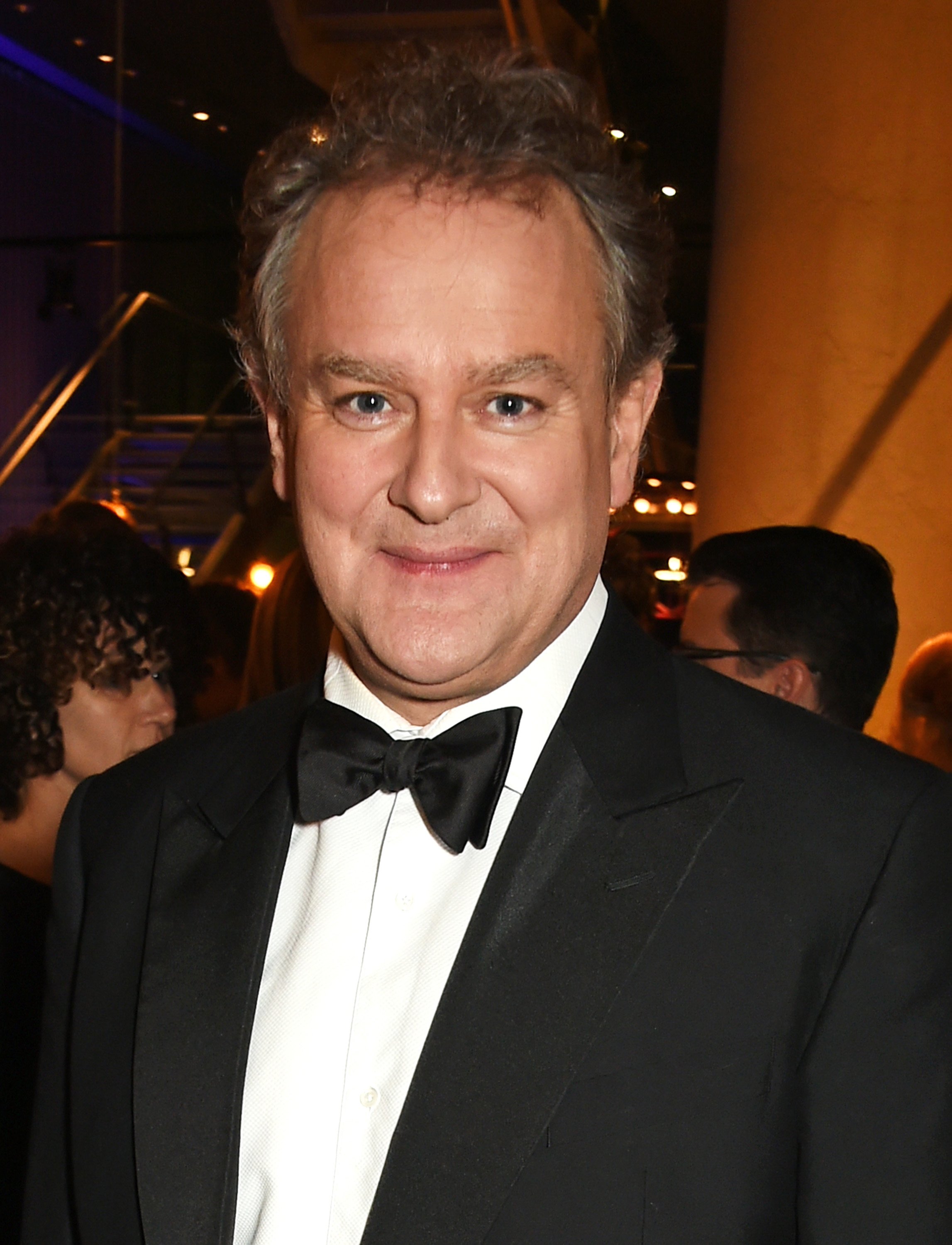 Getty Images
Getty Images
"There isn't a country I've been where someone hasn't come up and said how much they enjoy the show," the actor revealed in one of his interviews.
"I was on a beach somewhere in a part of the world where you'd think no one can possibly have seen it, and then someone pops out and says, 'I didn't like what happened in episode four,' or something, so I think I finally get that it's a global success,'" he added.
It's certainly hard to imagine Bonneville apart from Downton, but after the show, the actor hasn't been left without a job.
Father's Day. #DowntonAbbeyFilm pic.twitter.com/eHP3oQ99hJ

— Hugh Bonneville (@hughbon) June 16, 2019
In 2016, he portrayed the Duke of Gloucester in the TV series "The Hollow Crown," which also starred his Downton daughter Michelle Dockery, and in 2017, he took the role of Lord Louis Mountbatten in the movie "Viceroy's House."
Bonneville also came back to his other famous TV role as the hapless BBC employee Ian Fletcher for the 3rd series of sitcom "W1A" in 2017, and he also returned for the "Paddington" sequel.
Just like the duke, Bonneville is known for being a perfect family man. The actor has been happily married for over two decades now, and what's interesting is that he knew his wife-to-be since their high school years.
View this post on Instagram
Elizabeth McGovern as Cora Crawley
When the actress Elizabeth McGovern was offered the part of Cora, she agreed right away; and never regretted it as the role brought her nominations for an Emmy Award and Golden Globe Award.
It's hard to imagine that the aristocratic and elegant McGovern nearly married the aggressive rebel Sean Penn whom she met on the set of "Racing with the Moon."
Penn fell head over heels in love with her, they got engaged, and everything was leading to a Hollywood superstar future, but she broke up with him and left LA to study theatre in NYC.
Broadway Cares/Equity fights Aids event at @LaPerlaLingerie . La Perla donating from all weekend revenue @BCEFA pic.twitter.com/SzRnAXDeUH

— Elizabeth McGovern (@ElizabethMcGov) October 27, 2017
In 1992, McGovern tied the knot with the British film director and producer Simon Curtis. Even though she moved to the UK more than 25 years ago, she doesn't feel like she belongs there.
After the filming of "Downton Abbey" was over, McGovern starred in "Showing Roots" alongside Uzo Aduba and "The Commuter," the thriller starring Liam Neeson. Although she's been acting for about 40 years, the actress will not end her career.
The McBonnevilles in New York pic.twitter.com/6Pg9BImPeZ

— Elizabeth McGovern (@ElizabethMcGov) September 18, 2019
Maggie Smith as Lady Violet Crawley
Maggie Smith revealed that she has never watched an episode of the historical drama because she doesn't like watching herself on screen. She also shared that "Downton Abbey" had an effect on her life and destroyed her anonymity.
The dowager brought her such fame that it impinged on Maggie's real life. This fantastic role brought her three Emmy awards and one Golden Globe.
Maggie herself made a few comments on the role, saying it was a relief to "get away from the 'hats and wigs' of "Downton Abbey's" Dowager Countess of Grantham."
Getty Images
Getty Images
After filming, the actress continued with her career and managed to star in movies like "My Old Lady" and "The Lady in the Van."
Just like Lady Violet, Maggie Smith has been a widow for over 20 years. Her second husband, playwright Beverley Cross, died in 1998, leaving her and her two sons from the first marriage, Chris Larkin and Toby Stephens.
Perhaps, that's why at the age of 84, the actress keeps acting both on screen and stage, trying to avoid loneliness. We can't help but admire her talent, beauty, and stamina.
View this post on Instagram
Michelle Dockery as Lady Mary Crawley
Speaking of Michelle Dockery is impossible without comparing her to the character Lady Mary. Aristocratic, talented, and a powerful woman who suddenly becomes a widow soon after her wedding.
Unfortunately, that's not just Lady Mary's biography, but also Michelle's sad reality. In a previous interview, the actress shared:
"One of the most difficult things at the time was the parallels with Mary. It was just baffling, and still is to me, that my character's storyline was so similar."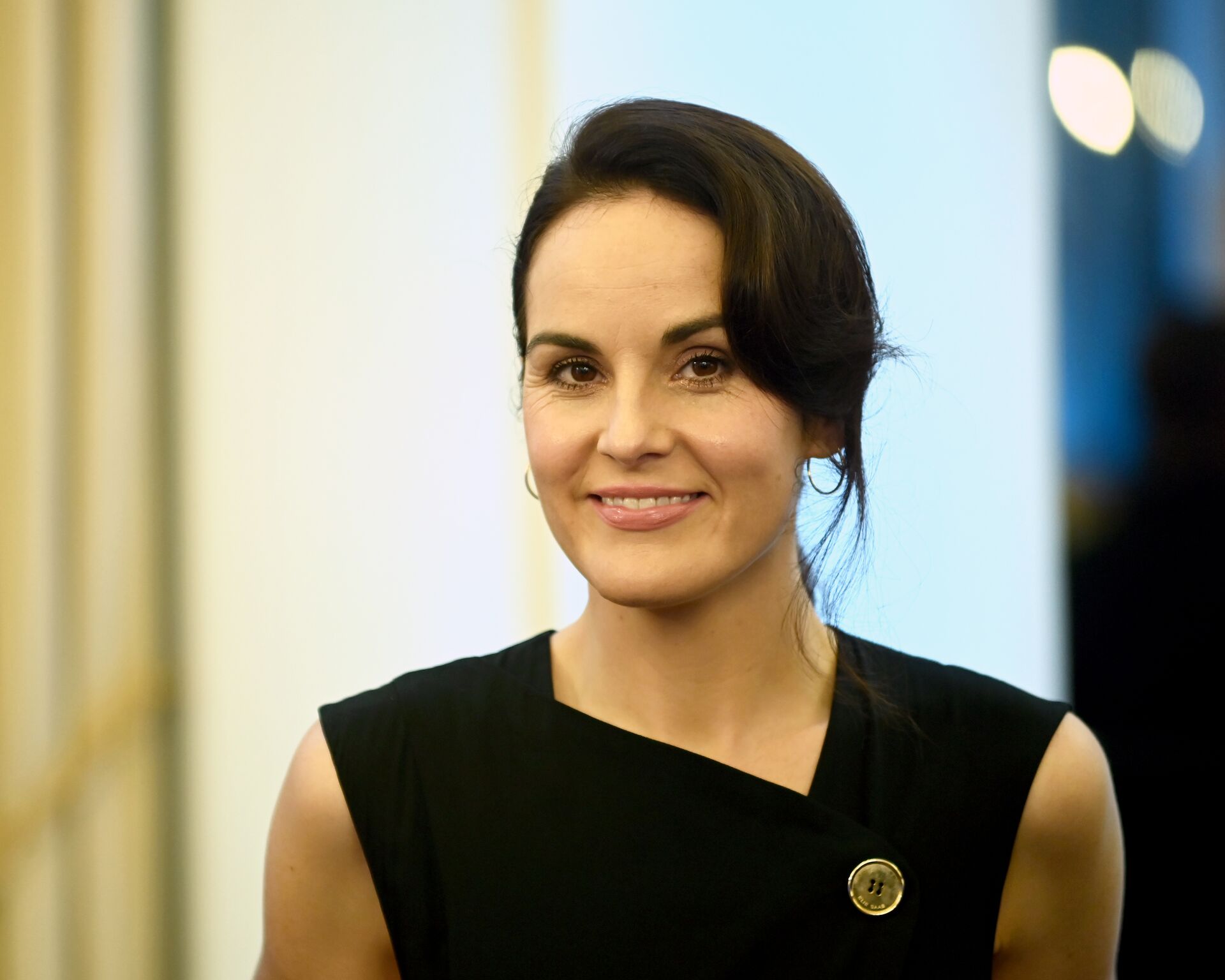 Getty Images
Getty Images
Michelle and John Dineen, an Irish PR director, are suspected of dating in 2013, after being introduced by Michelle's "Downton Abbey" co-star Allen Leech.
They tried to keep their relationship out of the spotlight, but the star spoke briefly about the romance in September of 2014, revealing that she had someone special in her life.
John proposed to her the following year, and they stayed engaged for a year. Sadly, John died of cancer in December 2015. Till the very last minute, Michelle was next to her loved one, holding his hand.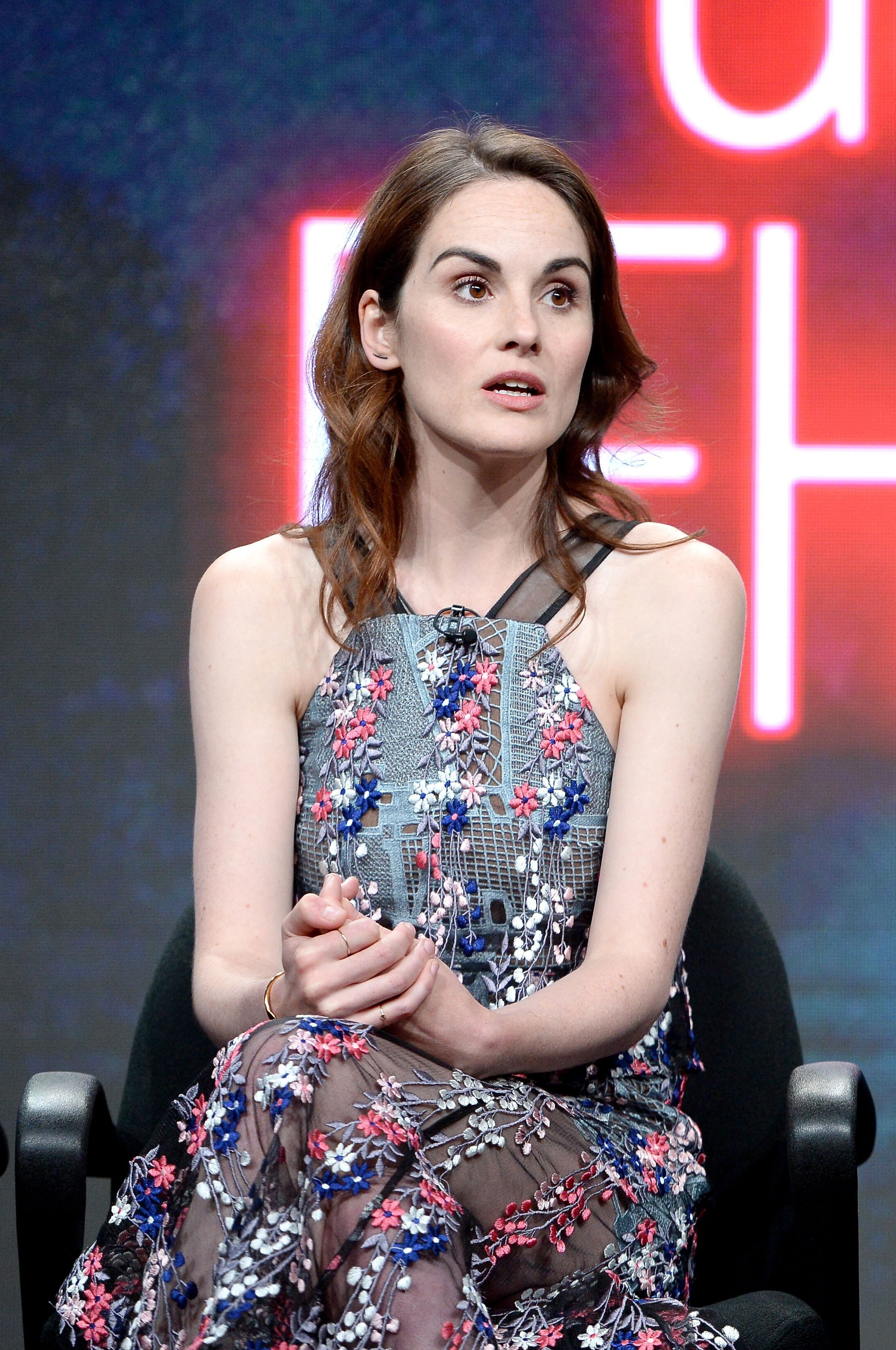 Getty Images
Getty Images
Even though the couple didn't officially tie the knot, Michelle regards herself as a widow. "We were engaged and married at heart, and so I do consider myself a widow," the actress said.
The actress said that she threw herself into work to handle the grief. After "Downton Abbey," Dockery starred in other TV shows, including "Good Behavior" and "Godless." She also made a few appearances in films and on stage.
Laura Carmichael as Lady Edith Crawley
When Laura Carmichael made her TV debut as Lady Edith Crawley in the show, she couldn't wait to read her first reviews. They were not quite what she had envisaged. It was only then that Laura Carmichael realized she was portraying the ugly Crawley sister.
And even in real life, the actress cannot avoid being constantly compared to Michelle. The actress is surprised that even off the screen, the viewers still take her as a descendant of aristocrats.
"People ask me to go horse-riding and things. I have to say, 'I'm not really posh, I don't own a horse, I don't know how to do it," she told Radio Times, via Telegraph. "I sometimes feel people are disappointed when they see you in jeans. You've spoilt their fiction slightly."
View this post on Instagram
Laura Carmichael managed to break parallels with her character, and unlike Lady Edith, she is delighted with her boyfriend.
She's been dating her co-star Michael Fox, who you definitely remember by the role of clumsy Andrew Parker. Playing an aristocrat and an illiterate footman, they did not share many scenes on "Downton Abbey."
View this post on Instagram
When their romance first became public, an insider told The Sun: "It's very early days still, but they are enjoying each other's company. The best part is that since the show ended, they have had a lot more time to spend with each other."
In April 2018, Michael confirmed that he and Carmichael moved in together and were even thinking of getting a dog. After "Downton Abbey," Laura starred in the television series "Marcella" and the feature film "A United Kingdom." The actress also returned to the stage, playing in "Trafalgar Studios."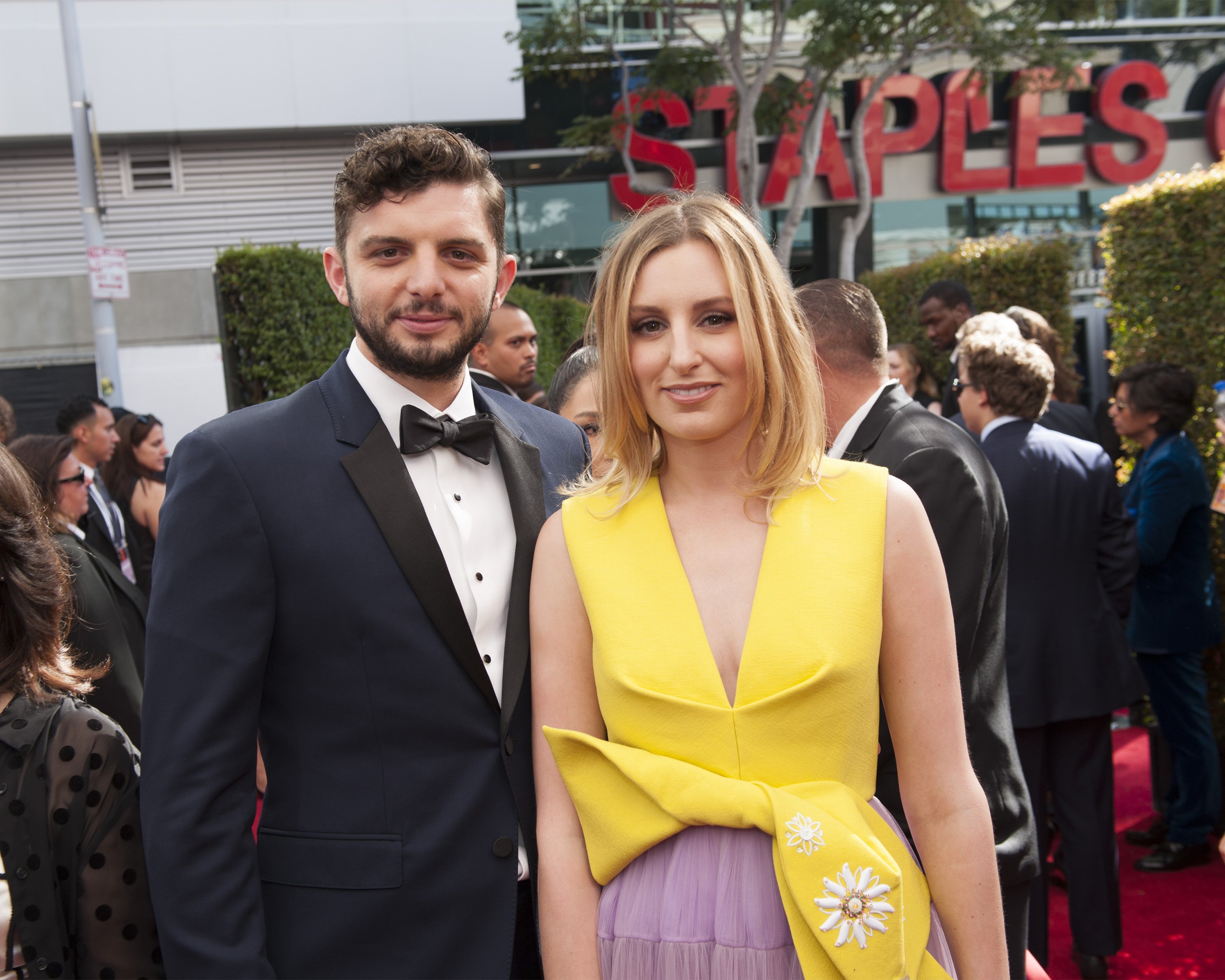 Walt Disney Television / CC BY-ND 2.0 / flickr.com
Walt Disney Television / CC BY-ND 2.0 / flickr.com
Jessica Brown Findlay as Lady Sybil Crawley
The sudden death of the rebellious lady Sybil during her labor was an awful shock not just for the Crawley family but also for the viewers. When her 3-year contract ended in 2011, she chose not to sign up for a further two. She said:
"I reasoned that there was nothing I could learn by staying on that I hadn't learned already. So I took a deep breath, crossed my fingers, and leapt into the abyss."
According to the actress, she didn't want to disappoint her fans, but after a long time of thinking still decided to depart from the show.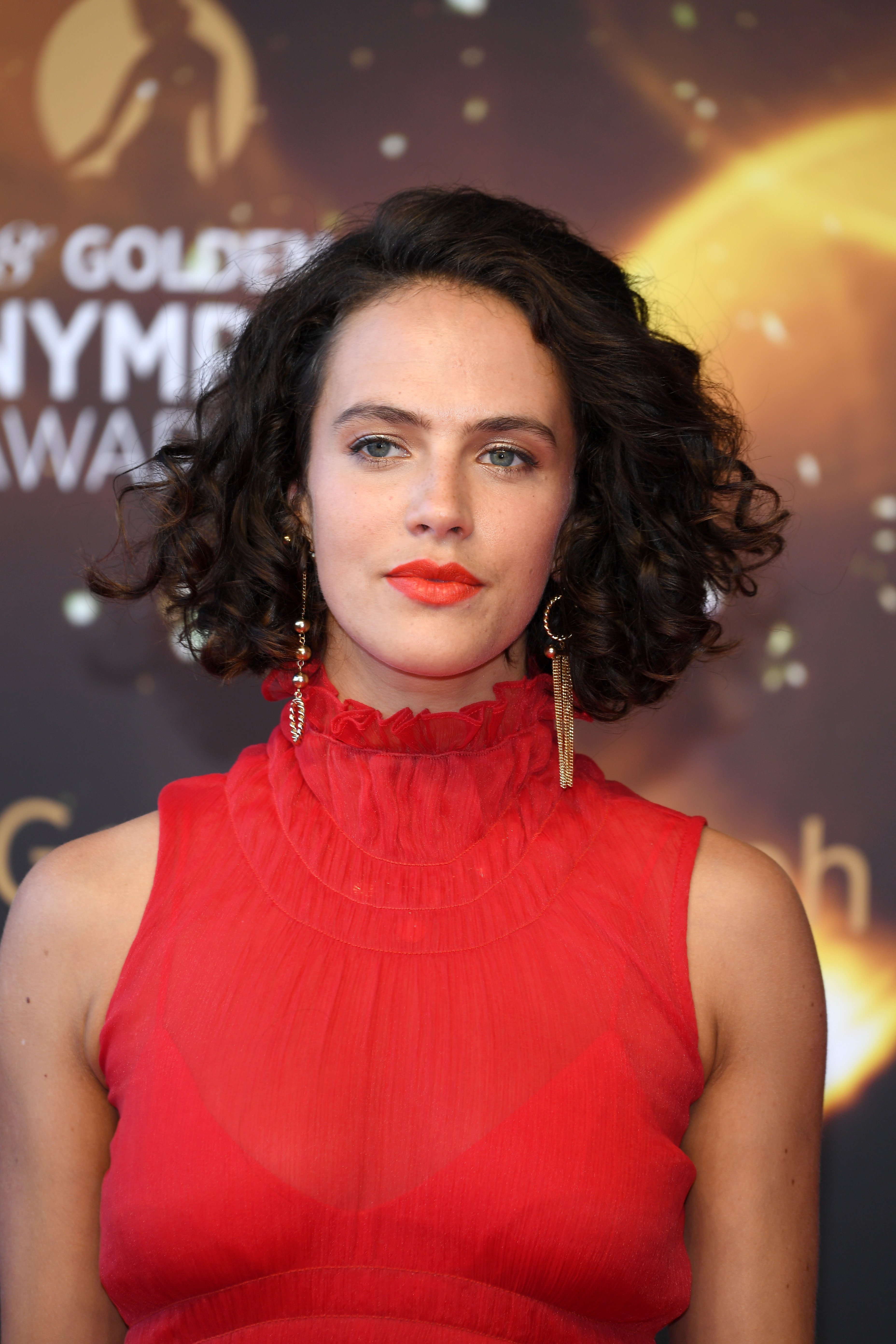 Getty Images
Getty Images
Many missed the youngest sister, but it's important to note that the actress's career after departing from "Downton Abbey" has only been on the upswing. In 2012, she acted in "Labyrinth," the glossy Ridley Scott-produced adaption of Kate Moss' international best-seller.
Her latest work is on the TV series "Harlots," where she portrayed the daughter of the brothel's owner who followed her mother's footsteps into the business while striving to climb her way up to a socially acceptable upper-class courtesan.
#Harlots Star Jessica Brown Findlay on Playing Charlotte Wells: 'She Changed My Life' https://t.co/ufpGoL8aTz pic.twitter.com/VT1P0j4Vza

— IndieWire (@IndieWire) July 27, 2019
Dan Stevens as Matthew Crawley
Dan Stevens' decision to leave the show was similar to Jessica Brown Findlay's. He just decided to move on to other opportunities.
Stevens decided to leave after the second series, the one in which Matthew - apparently paralyzed in the war - was forced by the script to rise from the wheelchair like a zombie from the grave.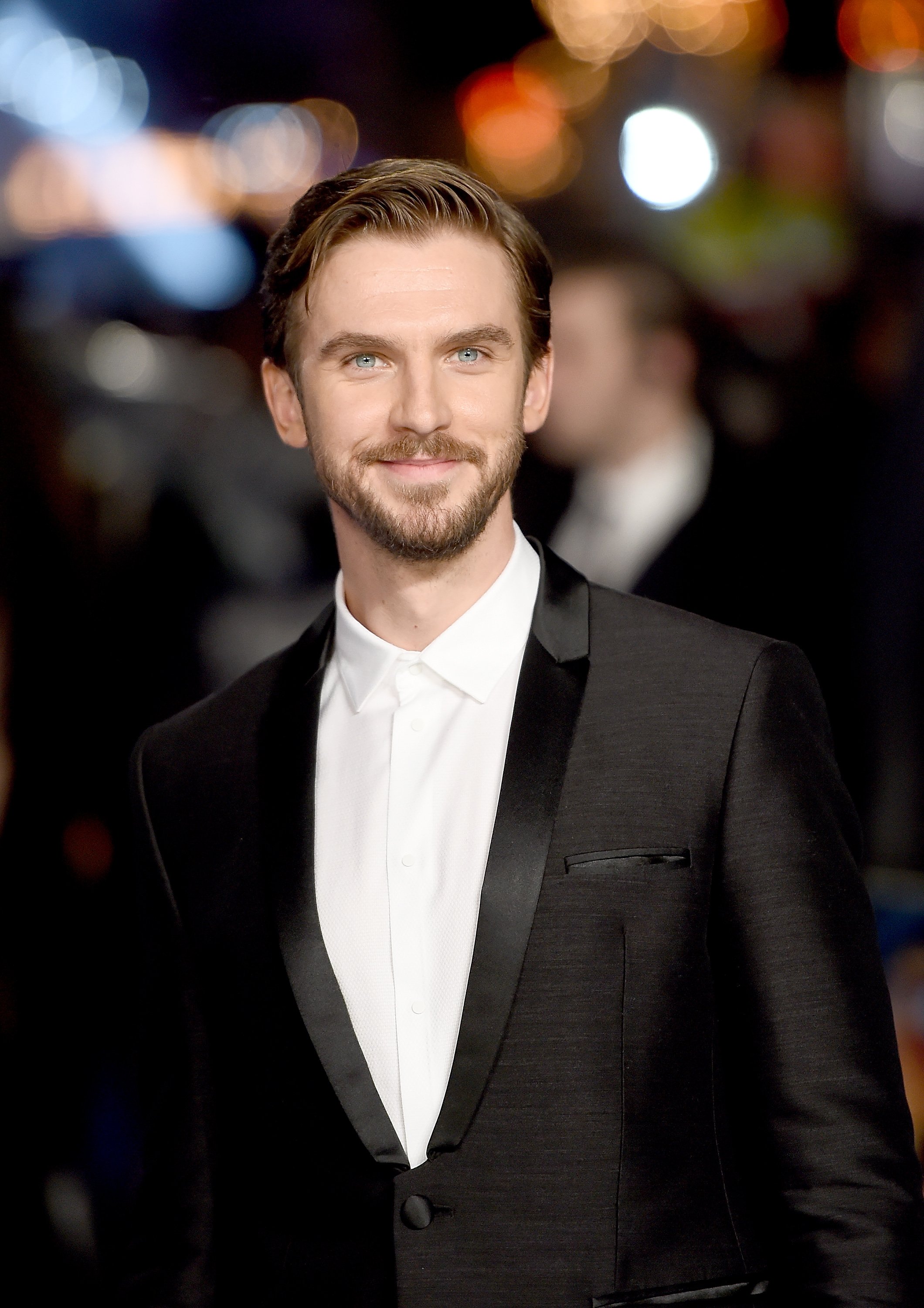 Getty Images
Getty Images
The successful role in "Downton Abbey" became a ticket to Hollywood for the actor, where he played the remarkable part of the Beast in the remake of "Beauty and the Beast" with Emma Watson.
Two years ago, he landed the lead role on the US TV series "Legion," like a person with schizophrenia with special powers. Not only does the actor have a successful career, but also great love life. In 2009 he married South African jazz singer and singing teacher, Susie Harriet.
View this post on Instagram
Jim Carter as Mr. Carson
Even before "Downton Abbey," Jim Carter was a recognizable face on British TV, due to his many credits including "The Singing Detective," "Cracker," "Cranford and Silent Witness."
But it was the role of the conservative butler Mr. Carson that made him world-famous. In an interview, the actor shared:
"I get recognized quite a lot. I mean, walking over Westminster Bridge, from the south side to the north side, a Chilean family who didn't speak any English, and Indian family from Hyderabad, and a French family in the space of 150 yards – that was fairly amazing."
View this post on Instagram
In the movie "Downton Abbey" we got to meet the real wife of Jim Carter, actress Imelda Staunton. Jim recalls how at first he couldn't believe his wife would appear on the same set.
It's probably exciting to portray strangers and then discuss it over dinner at home. Carter revealed that he quickly set boundaries between marriage and work:
"I said to her on set, 'If you think I'm serving you wine here, forget it. That happens at home, not at work.' I'm practically her butler at home as it is".
View this post on Instagram
The actor thinks the secret to his successful 36-year marriage is a sense of humor. "We were best friends before we were married, and we've stayed best friends. There's no one else I'd rather do things with," he added.
The actor is already 71, but he is full of energy and will not shy away from acting. His latest work was in the movie "The Good Liar" alongside Ian McKellen and Helen Mirren. Carter was appointed Officer of the Order of the British Empire (OBE) in the 2019 New Year Honours for services to drama.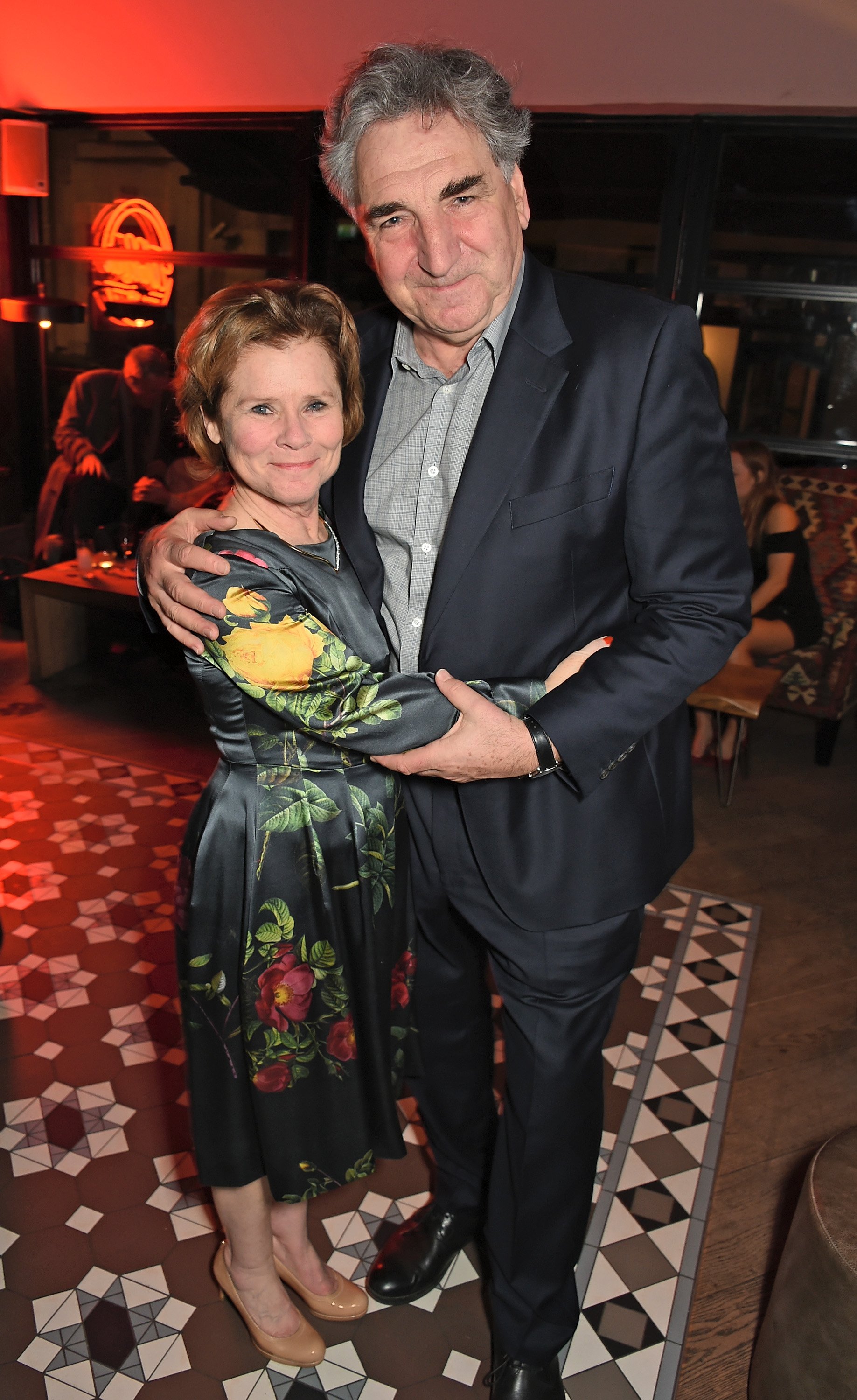 Getty Images
Getty Images
Phyllis Logan as Mrs. Hughes
Unlike her husband, head housekeeper Elsie May Carson tried to acknowledge that things are changing and she has to move on. When the actress Phyllis Logan first read the script, she was amazed with its atmosphere and remarkable characters.
After six seasons and more than 50 episodes, Logan is sure it's one of her best projects and it will stay in her heart forever.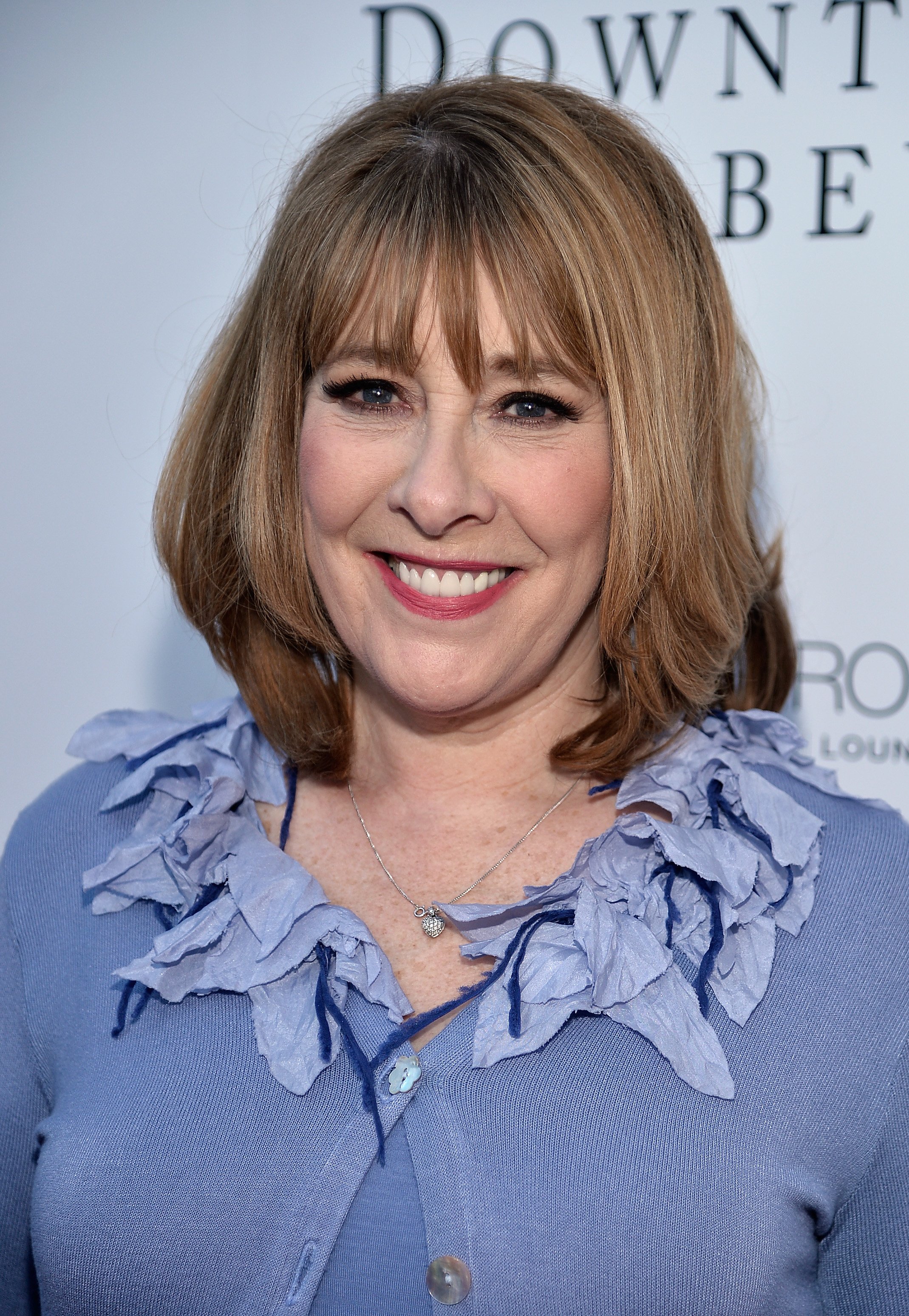 Getty Images
Getty Images
Although her character was not in the spotlight as much as the main cast members, the actress has still become quite a famous one. She shared:
"I was in Atlanta, Georgia, with my husband and I was having breakfast in our hotel when this soft-spoken woman came over. 'Excuse me,' she said. 'Phyllis Logan?'"
Logan says she is always happy to chat with her fans, but this woman was such a big admirer of Mrs. Hughe that she even got a set of household keys tattooed onto her hip and showed it to the actress.
View this post on Instagram
After "Downton Abbey," Logan starred in a few more TV shows, such as "The Good Karma Hospital," "Girlfriends," and "Doctor Who." Since 2011, Phyllis has been married to her long-term partner, Kevin McNally, with whom she shares a grown-up son.
"No one told me it was going to happen, and when Kevin said he'd got a part in Downton, I thought he was winding me up," she said. Working together was a rare treat for a couple whose busy acting schedules mean they are often separated.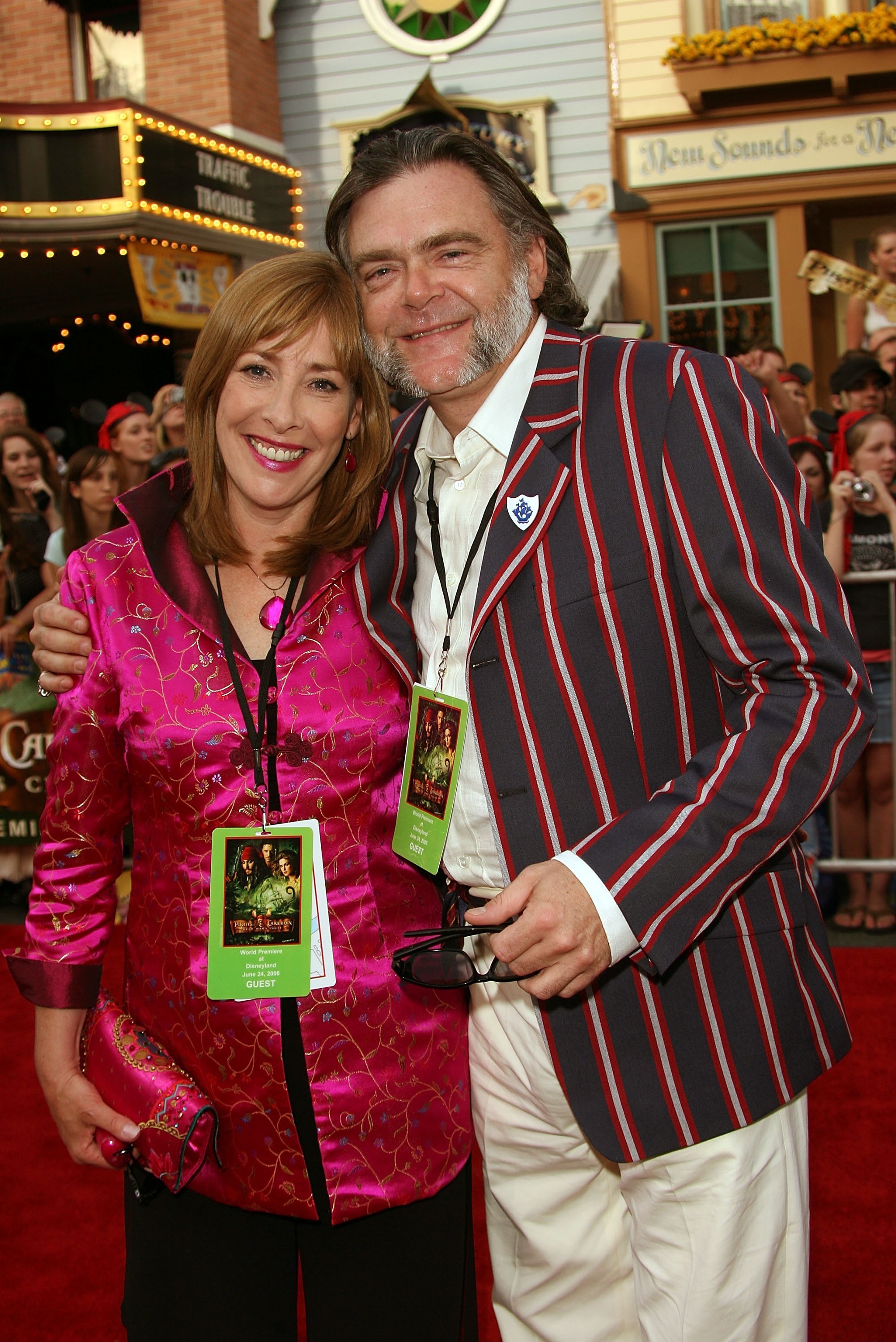 Getty Images
Getty Images
Joanne Froggatt as Anna Smith
Joanne Froggatt has gone from household servant to household name – and became a Golden Globe winner too. The role of Anna Smith was definitely a breakthrough in the actress' career.
Before landing this role in 2010, she was feeling frustrated in her career. In 2012 when the show was at the peak of its popularity, the actress married her long-time boyfriend, James Cannon.
After the show was over, the actress wasn't left without a job. Her most incredible performance was an English serial killer's role in the 19th century, Mary Ann Cotton, in the miniseries "Dark Angel." Froggatt is currently starring in the second season of the six-part suspense miniseries "Liar."
View this post on Instagram
Although Joanne "loved Anna" in the wake of the "Downton Abbey" TV series ending, she has deliberately tried to stay away from any roles which are too similar.
"I did stay away from working-class northerners for a little bit. Not that I've got anything against them, but I didn't want to play their character all the time," she said.
View this post on Instagram
Brendan Coyle as John Bates
We all had mixed fixed feelings when we realized that Anna Smith and the new valet John Bates were attracted to each other. He was much older than her, had some problems with his health and a shady past.
But Mr. Bates managed to prove that he is worthy of Anna. The actor never considered his character a heartbreaker. But as the show's popularity and its characters kept growing, Brendan Coyle kept being called a sex symbol.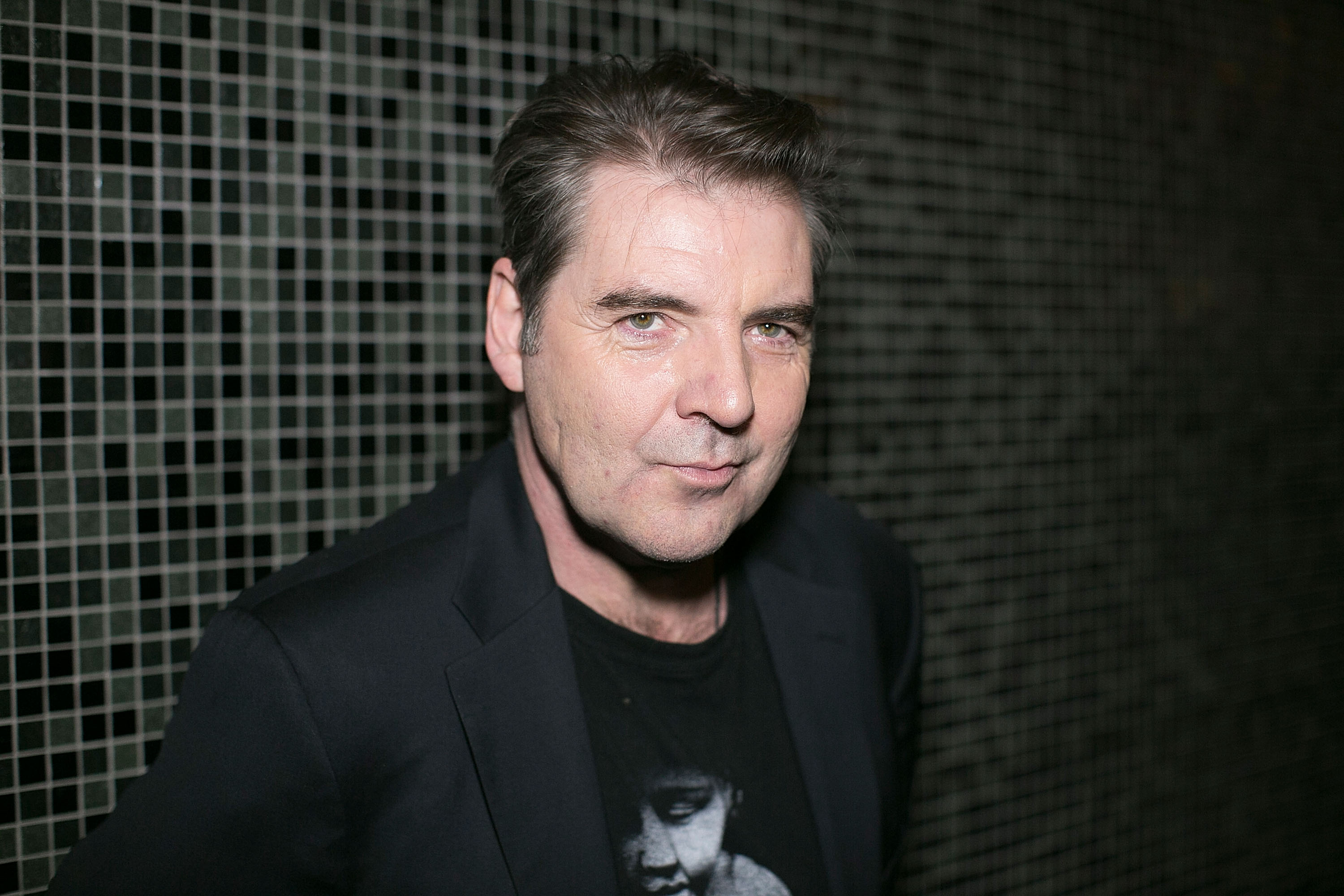 Getty Images
Getty Images
After the filming of "Downton Abbey" was over, Brendan has wanted something written well. This craving has seen him take part in the BBC horror series "Requiem" and a revival of Arthur Miller's play "The Price."
Brendan keeps avoiding questions about his personal life. As we know, at 55, the actor has never been married, and we have no information regarding his relationship status.
Exciting end of Thursday news! Our production of Conor McPherson's #StNicholas starring @brendancoyle99 will be travelling to Chicago's @GoodmanTheatre in January 2019, directed by @SimonEvans25. More details and full creative team here: https://t.co/arIbRTkJAF pic.twitter.com/r3tKp9mdn2

— Donmar Warehouse (@DonmarWarehouse) October 18, 2018
Robert James-Collier as Thomas Barrow
Rob James-Collier played the sophisticated, confident, and downright evil character, and we really loved hating him. The actor has said many times in different interviews that this role was tricky for him.
All the roles he was offered after Abbey reminded him of the character Thomas Barrow. James-Collier is so focused on moving beyond Barrow that he has refused roles which he believes would only further typecast him.
Interestingly, this isn't the first time James-Collier exited a popular British show and patiently waited for the right opportunity to come by.
View this post on Instagram
"After I left 'Coronation Street' I didn't work for 15 months; I turned a lot of stuff down because they weren't the right roles to take me away from what I'd done before," reflected James-Collier.
We have also seen the actor in "The Ritual," a horror flick in which a group of college friends reunite for a trip to the forest but encounter a menacing presence in the woods that's stalking them. https://www.imdb.com/name/nm1674947/
Let's get to £7k now people! If you want to see more of this - GET DONATING! Thank you! RT! pic.twitter.com/tuAbz1gWDf

— Rob James-Collier (@TheEvilButler) April 14, 2015
In addition to that, James-Collier portrayed the main character, the new deputy headteacher, on the drama TV series "Ackley Bridge." Although James-Collier was trying to separate himself from "Downton Abbey," he still reappeared in the movie.
Although he is somewhat secretive about his private life, Robert has been in a long-term relationship with Lauren Chandiram. The couple had a son in 2010.
Still walking a bit stiff on set today! ??? #FullBodyCramps Haha! pic.twitter.com/Z0LIUPknOI

— Rob James-Collier (@TheEvilButler) April 29, 2015
Lesley Nicol as Beryl Patmore
Speaking of servants, we cannot forget about the fantastic Lesley Nicol, who portrayed the cook Beryl Patmore. The actress says that after the role in the show, people have started recognizing her more often. She said:
"I get invited to a lot more glamorous parties since I've been in "Downton Abbey," which has made me much more fashion-conscious."
Nicol admitted that she' has never been too confident about her appearance and that's why she's had problems with her personal life. Over time she got used to the thought that she isn't going to meet her second half, but miracles happen when you least expect them.
View this post on Instagram
"I was 50 when I met my husband, Da'aboth. He was teaching reiki, and I went to a class. He'd had an unhappy breakup and was so low he was almost invisible," she shared. "Slowly, I got to know him and saw what a sweetheart he is."
As of now, the actress continues to act on stage and TV. She appeared on "Supernatural," "The Catch," and most recently on "Beecham House." Nicol is also enjoying her life with her husband and dogs. She said:
"Dogs aren't child replacements, but if you have one, they're your family. They give us so much affection and joy; I don't know how I managed without Bertie, our terrier, and Freddie, our poodle."
Sitting around with @lesley_nicol.#photoshoot #wapo #downtonabbey #downtonabbeyfilm #damovie #robertcrawley #mrspatmore #rareoccurrence? Marvin Joseph / @washingtonpost pic.twitter.com/V4WQYpJ0fF

— Hugh Bonneville (@hughbon) September 21, 2019
Sophie McShera as Daisy Mason
We wonder how Sophie McShera reacted when she was offered the part of the slightly clumsy, fussy helper of tyrannical Ms. Patmore. Now it's hard to recognize this beautiful woman as Daisy, who we are used to seeing in an awkward neckerchief, a dirty apron, and with a scared look on her face.
As the actress recalls getting ready for shootings, "She's a complete dogsbody, the lowest of the low. And I have to have all this eczema put on my hands and dirt under my nails when she's been doing the fires."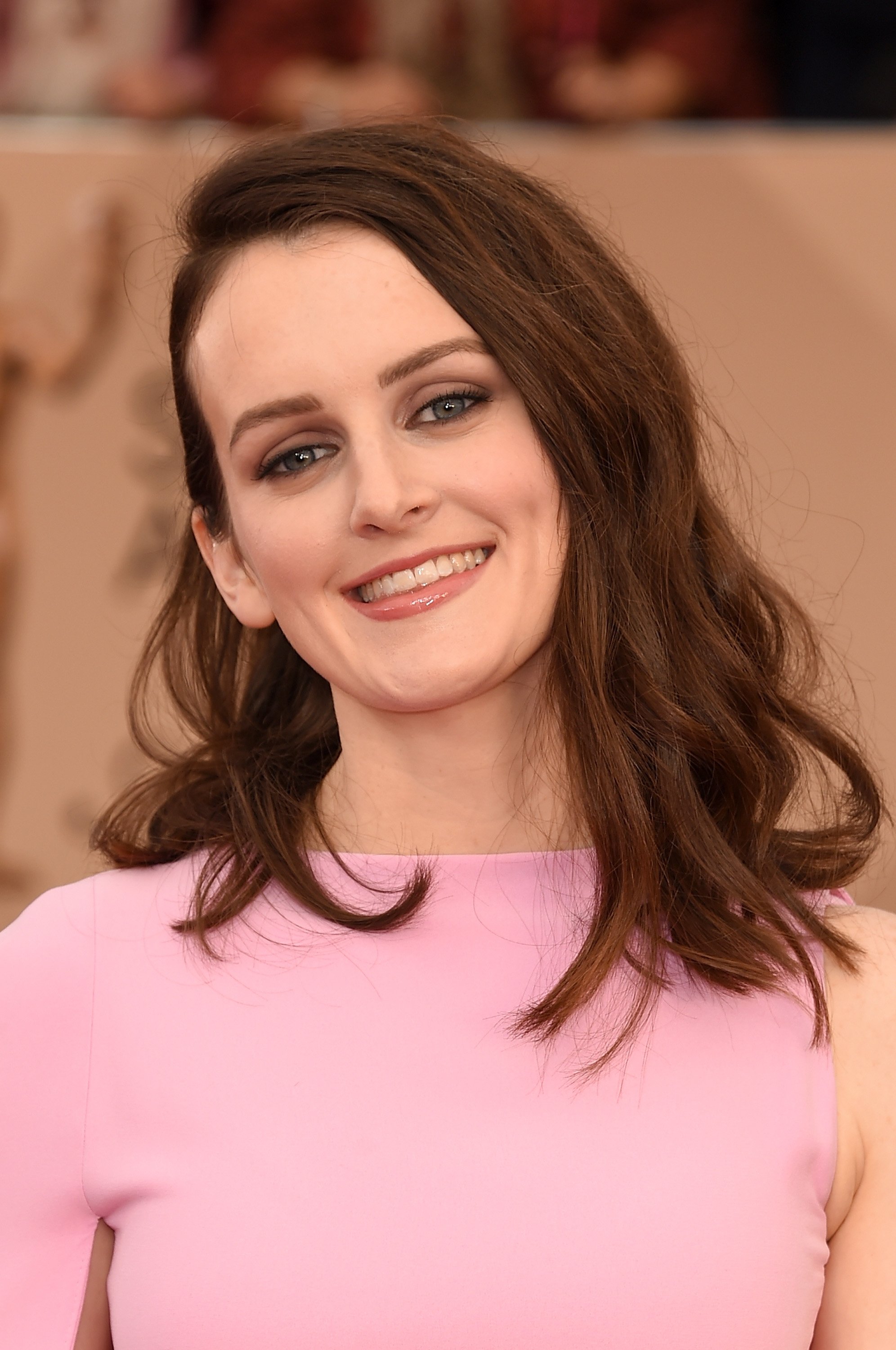 Getty Images
Getty Images
When she landed the role, she was told to grow her bob and leave her hair unwashed. She shared in an interview:
"It's kind of good because you don't care anymore. I can never look quite so awful in real life. I'd hate to be really beautiful on telly and then have everyone go, 'It's all make-up and lighting.'"
View this post on Instagram
After the filming of "Downton Abbey" came to an end, McShera played stepsister Drisella Tremaine in Disney's 2015 film "Cinderella." She also showed off her singing skills as lady's maid Gwynne in the ABC musical comedy series "Galavant."
The 34-year-old actress, McShera, is quite a workaholic who was never spotted in a love affair. She might be sharing a secret relationship. However, her low-key life makes it difficult to assure her current relationship status.
Please fill in your e-mail so we can share with you our top stories!