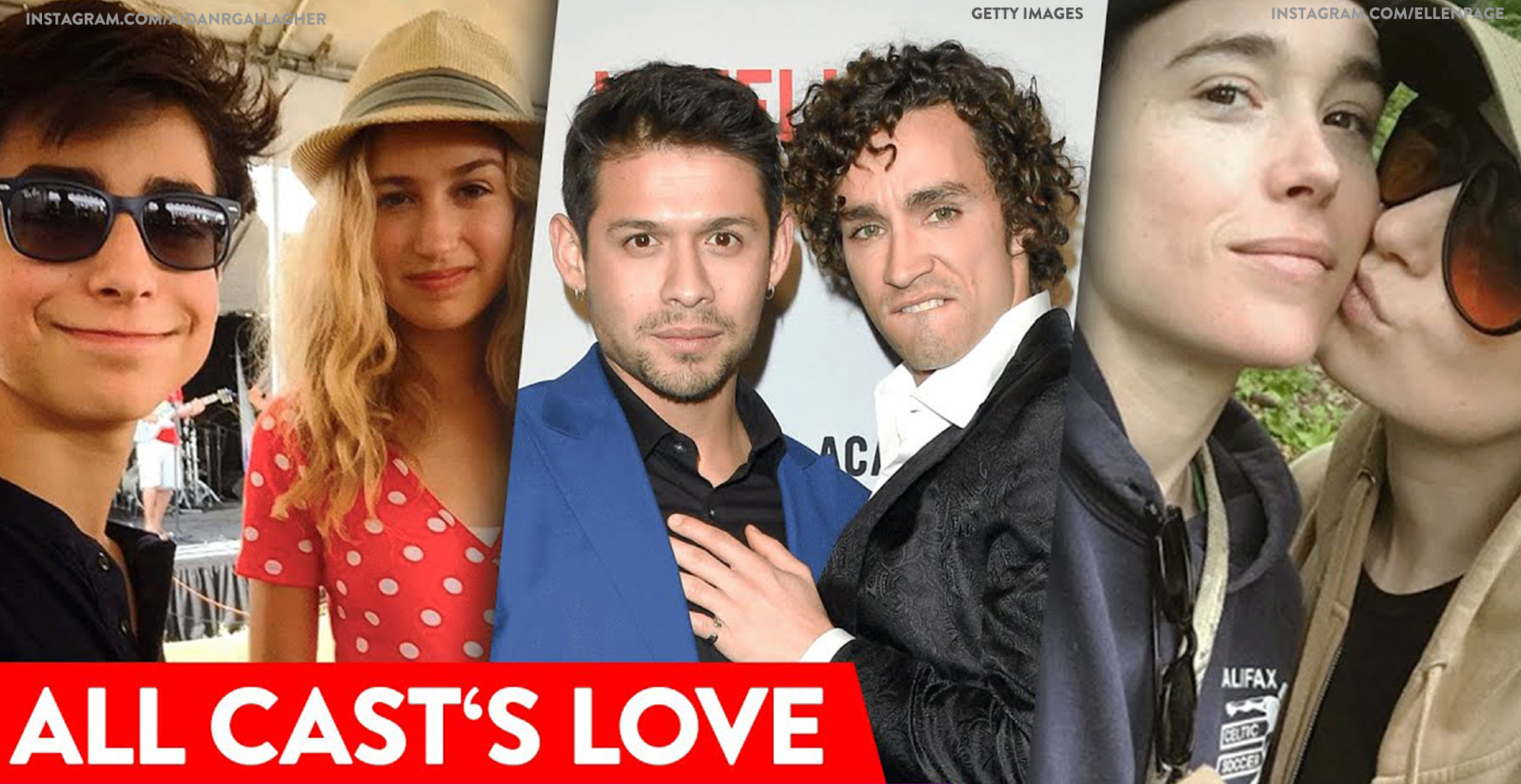 Umbrella Academy Cast's Real-life Couples
"Umbrella Academy" just got more popular after the airing of its second season. Meet the cast and see what's happening in their private lives.
The series has become the most popular superhero TV show, outpacing even the Arrowverse. Find out more about the cast real-life relationships and other juicy tidbits.
With a unique set of characters, five unlikely people come together to save the world while learning to understand their individual super powers.
The first actor to be cast in a role in the popular series, as Tom Hopper impressed producers when he appeared in "Game of Thrones."
Super strong. Super lonely No.1. The actor has always been fond of sports, but starring in Umbrella Academy was a great challenge for him as he had to gain a lot of muscular weight.
Happily married to the actress Laura Higgens, the lovebirds share two kids, a daughter Truly Rose, and a son, Freddie Douglas.
Are we the only ones who think David Castaneda, who portrays the Kraken, looks a lot like Jensen Ackles, better known as Dean from Supernatural? It's not just his facial features - it's his reckless abandon as well!
Before "Umbrella Academy," the Mexican actor appeared in a few episodes of "Jane the Virgin." According to David, he had no idea about Umbrella Academy comics when he first auditioned.
Six weeks before filming started, his training started, so when Castaneda got to Toronto, he immediately began working with the fight coordinator, Tommy Chang and added:
"Throughout the seven months, on my days off, I'd go to the Dojo and fight with Olympians."
EMMY RAVER-LAMPMAN AS ALLYSON
Another "Umbrella Academy" star who is guarding her personal life although Emmy Raver-Lampman spent almost a decade in theater acting and it's her first television role.
She was on Broadway and toured with national theater companies. But one day Emmy decided to try out for an on-screen role.
On the show, Emmy and Tom Hopper play siblings who have a very deep connection and it seems some of this spilled over into real life because, during filming, the co-stars developed a friendship.
Emmy is also on great terms with her other co-star, Ellen Page. They bonded as the cast often spent time in Toronto doing things like karaoke, attending sporting events, having brunches, or seeing movies.
If you watched the British TV show "Misfits" about the troublesome teenagers who got supernatural powers, then you should definitely remember the provocative and irritating Nathan.
As Nathan, Robert Sheehan showed that his acting skills were a good fit to bring life to Klaus in "Umbrella Academy," and he delivered in spades.
Even so, Sheehan almost gave the role a miss after reading the script for the first episode. But then he spoke to Steve Blackman, whose vision for the role convinced Sheehan on the spot.
In real life, Sheehan has openly spoken about experimenting with his sexuality when he was younger but ultimately identifies himself as heterosexual, as he said:
"I had a couple of experiences when I was younger with dudes where I tried it, experimented, to see if it did anything for me. And it didn't."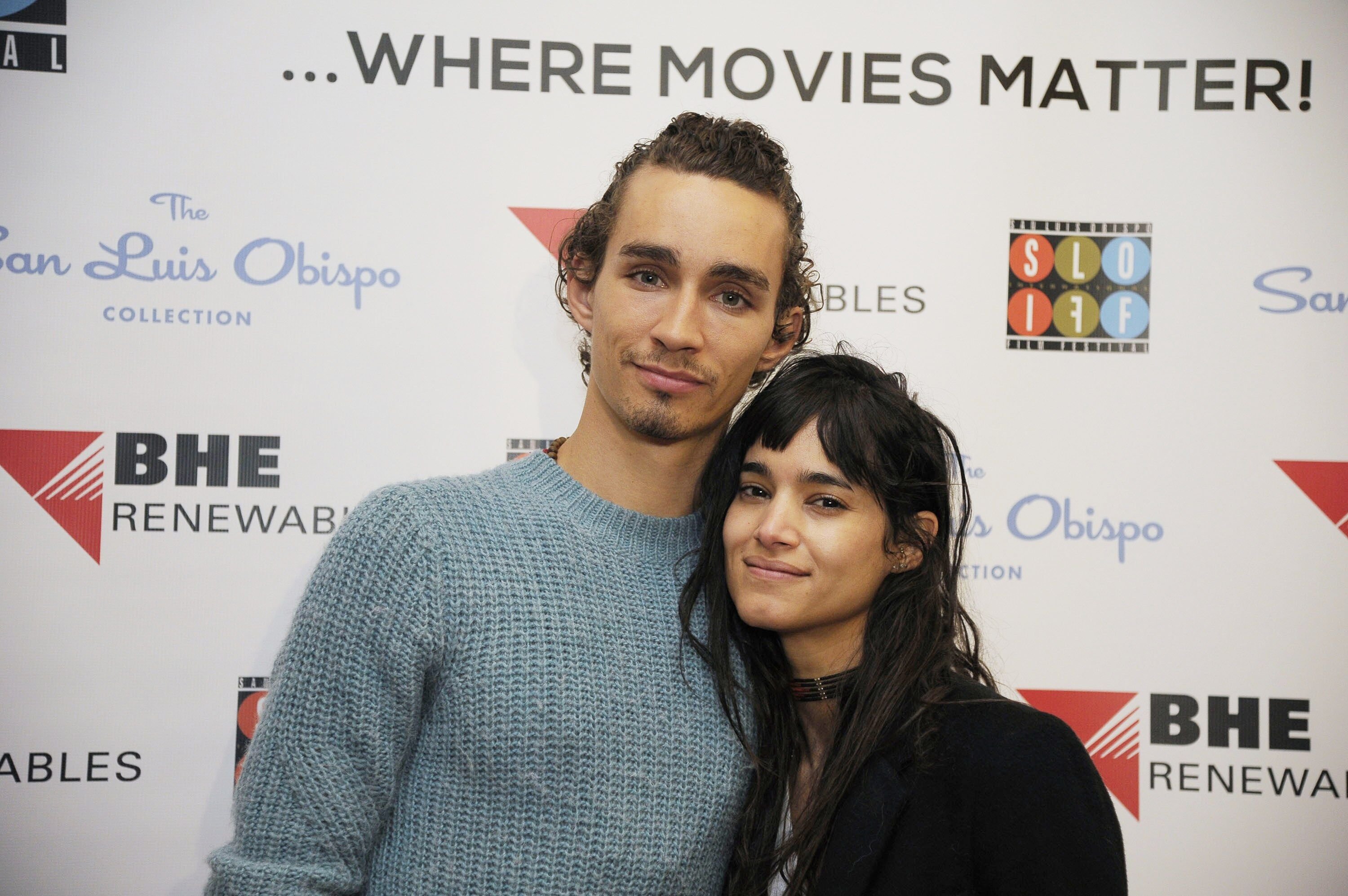 Getty Images
For a few years, Sheehan dated actress Sofia Boutella who is 6 years older than him. But in 2018 the couple broke up.
Recently the actor has revealed that he is ready to begin a new relationship. He also said that he would not let his stellar career get in the way of one day settling down and starting a family.
AIDAN GALLAGHER AS THE BOY
The role of 13-year old Number 5 was played by the 16-year old actor Aidan Gallagher. Despite being so young, he already starred in one episode of "Modern Family" and a leading role in "Nicky, Ricky, Dicky & Dawn."
Unlike his co-stars, who haven't even heard about these comics, when Gallagher went to audition to play Number 5, he was a huge fan of Gerard Way's Umbrella Academy graphic novels as he said:
"This was a dream role for any teen and, for me, it was the role of a lifetime."
Can you believe that this teenager manages to not only be a successful actor but also get an education and do music? Gallagher is a great piano and guitar player, he is also a singer.
Afterward, Aidan had a fling with a girl called Trinity Rose who is a self-described singer and songwriter. However, when she shared the actor's picture on her Instagram Trinity called him "bestie" and "friend".
Lately, Aidan has been said to be dating the actress Sadie Sink who portrays "Max" in Stranger Things. However, neither of them has openly talked about their relationship.
Ellen Page has been acting since she was 10 and over all these years she's accumulated an impressive number of roles and awards, including Golden Globe and BAFTA for the leading part in the movie "Juno."
A few years ago, there was a rumor that she was dating Alexander Skarsgard, who she'd met on the set of The East. There were plenty of great discussions about this couple on the Internet.
But in 2012 Page made an announcement and everything became clear. The actress came out at a Human Rights Campaign event for counselors of young LGBT people in Las Vegas.
After that, Page no longer kept her relationships secret and often appeared publicly with her girlfriends. Some of her famous partners included Clea DuVall, Shailene Woodley, and Samantha Thomas.
Please fill in your e-mail so we can share with you our top stories!