Princess Diana's Style Evolution In Photos Reveal Hidden Things That You Might Have Totally Missed
It's been more than 20 years since the death of the most beloved Princess of our time. Even though she spent many years in the limelight, there are still details about Princess Diana that no one noticed before. 
Diana is known as one of the best-dressed women in history, so Eleri Lynn aptly opened an exhibition called "Diana: Her Fashion Story" at Kensington Palace.
Likened to Jackie Kennedy and Audrey Hepburn in terms of style and grace, Princess Diana made her mark on the world in several ways.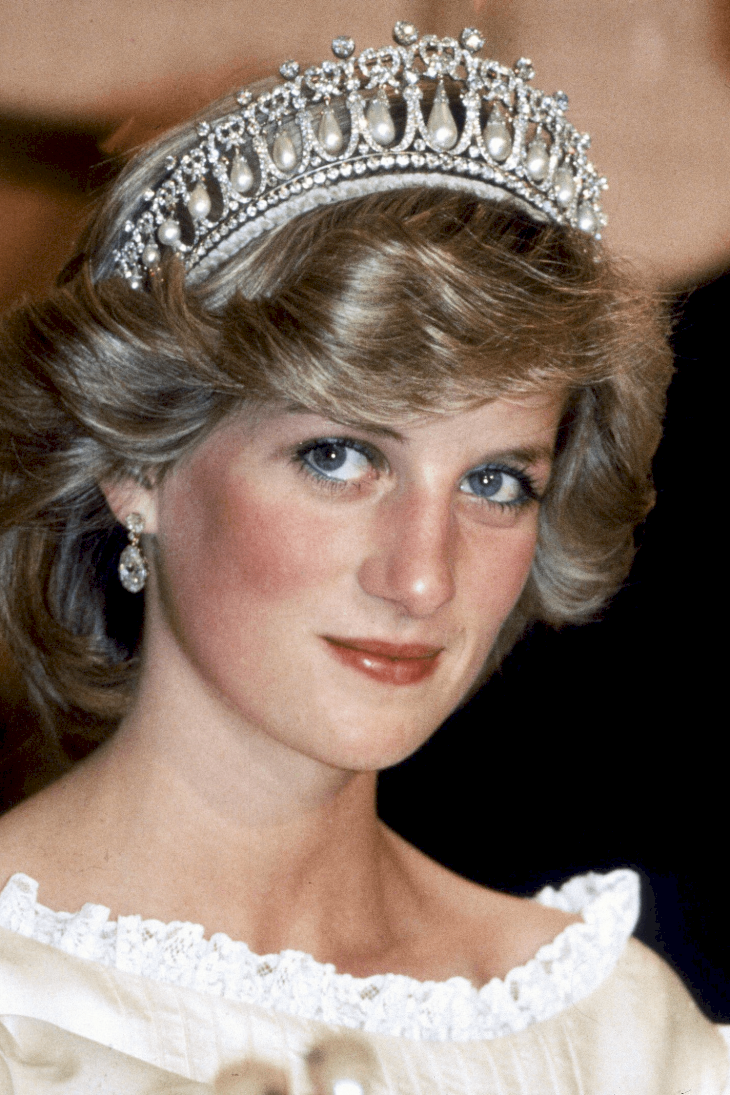 WHAT SETS HER APART?
Her uniqueness came from how she told a story through her clothes, and it gave people a sense of what she was like as an individual. 
As she got comfortable with her own image as a Princess, her style developed into elegance, which showed on many trips abroad as she honored the visited countries. 
PHOTOS: Exhibition of Princess Diana dresses opens to the public https://t.co/gv5TXohAVk pic.twitter.com/lbHpWE7KdV

— ABC News (@ABC) February 23, 2017
The way she mixed diplomacy with fashion is being copied by her daughter-in-law, Kate Middleton, and former U.S. first lady, Michelle Obama. Moreover, Diana's clothes were never meant to be ostentatious as Lynn said:
"She didn't wear gloves because she liked to hold people's hands. She would sometimes wear chunky jewelry so that children could play with it."
NOT ABOUT THE PUBLIC IMAGE
Though she took great care with fashion as a public figure, her fame as a fashion icon came because she started as a debutante with a very lacy, girly dress, which juxtaposes to how most people remember her now.
No one wears jewelry and a radiant smile quite like Princess Diana--> https://t.co/k2i8o8aoVz pic.twitter.com/ogztWTPSx9

— Vogue.fr (@VogueParis) June 14, 2020
She had only three dresses back in 1979. Her career later developed to the point where she wore hundreds of elegant gowns a year.
However, there are many things about her style that were pretty different from normal royals. The following list reveals some interesting facts.
1. TWO WATCHES
The Princess was sometimes photographed at the Polo, and people noticed her wearing two watches. She revealed later that one watch belonged to Charles, and she was holding it while he played as good fortune.
Why Princess Diana wore two watches on her wrist - and it's very sweet https://t.co/u3cOb4uvhp pic.twitter.com/guZlr1lpbI

— Mirror Royal (@MirrorRoyal) July 1, 2020
2. A CHARM BRACELET
As part of a Royal family, Diana has all kinds of jewelry available, but the one piece that was really important to the Princess was a charm bracelet. Her husband gave it to her as a gift, and it had charms with the letters 'W', 'H,' and 'C' in honor of her family.
3.  BLENDING TIARAS
Most people would be glad to show off a tiara, but Diana liked to wrap them in velvet, colored to match her hair. That way, the Princess was available to blend the tiaras into hair and seemed more demure than other Royals.
Throwback Thursday: Here are a few of our fave shots of Princess Diana in one of her most cherished tiaras, the Cambridge Lover's Knot. 📸: Getty pic.twitter.com/lSkaosNbOf

— HELLO! Canada (@HelloCanada) August 13, 2020
4. MATCHING CLOTHES AND TIGHTS
As part of the protocol, the Princess had to wear tights always, so she had special custom-made ones that would match the rest of her outfits. Even when she wore black tights, they had something singular like bow seams that reached the ankles.
5. NO HEELS
Diana was very close in height to Prince Charles, around 5"10, therefore wearing heels was not necessary. She particularly had to stop wearing them so as not to appear taller than the Prince.
6. CATALOG ENGAGEMENT RING
Most Royal brides get a ring from the crown jewels or have a special one designed only for them. Prince Charles proposed to Diana without a ring, so when she had to choose one, she went simple and chose from Jeweler Gerrard.
We had no idea Princess Diana picked out her own engagement ring from a catalog 😱💍 pic.twitter.com/xAsaCmdjCN

— Harper's Bazaar (@harpersbazaarus) May 26, 2018
Their wedding bands, however, were crafted from Welsh gold from a piece of gold belonging to the Queen. According to protocol, all the royal wedding rings have been made from that special, pure gold.
7. THE HORSESHOE CHARM
The Princess was hoping for an extra bit of luck on her wedding day to Prince Charles, so a small gold horseshoe charm was added on the label of her wedding gown. As we all know now, the charm didn't work as planned.
8. CLEAVAGE COVERED
Diana had to be very careful while getting photographed by the paparazzi; therefore, in order to stop them from capturing a shot of her cleavage, she carried bags against her chest. That's why every time she gets out of a car, she's clutching a purse closely.
😍 Kate Middleton is rocking Princess Diana's tiara like a true ROYAL! (📷: Getty) pic.twitter.com/tqIPOpLc6T

— Entertainment Tonight (@etnow) October 23, 2018
9. HER TIARA
We've talked about her craftiness with tiaras and Cambridge Lover's Knot, which Diana had to borrow from the royal jewel vault. However, the Princess could wear The Spencer Tiara whenever she wanted because it belonged to her family.
10. INITIAL NECKLACE
Just like most women, Diana loved wearing a necklace with her initial 'D' on it. However, it was probably worth a lot more than most of us get to experience. Carrie Bradshaw and Anne Boleyn wore similar necklaces too.
The 31 chicest headband moments of all time: http://t.co/BaleSxznY8 pic.twitter.com/vkth2vg4ef

— Harper's Bazaar (@harpersbazaarus) July 31, 2014
It's been so long since her passing, but people still love to dissect every aspect of the Princess's life, and her style is one of the most popular topics.
Being raised in opulence, we have to wonder how she grew up to be so humble. If you liked this article, share it with your friends. See you next time!