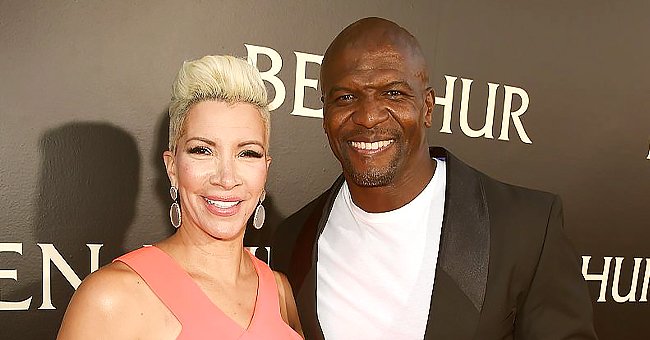 Getty Images
Terry Crews & Rebecca Share Secrets of Their 3-Decade Marriage in Memoir 'Stronger Together'
Renowned actor Terry Crews and his wife Rebbeca Crews recently opened up about the secrets to their three-decade-long marriage in a new joint memoir titled "Stronger Together."
With more than 30 years of marriage, actor Terry Crews and his wife Rebbeca Crews have undoubtedly beat the odds of most Hollywood unions. Now, the duo is opening up about their journey and what has helped them reach the milestone.
In a recent interview with People Magazine, the lovebirds shared secrets to their long-term marriage while promoting their new audio memoir, "Stronger Together." The duo began working on it at the start of the pandemic.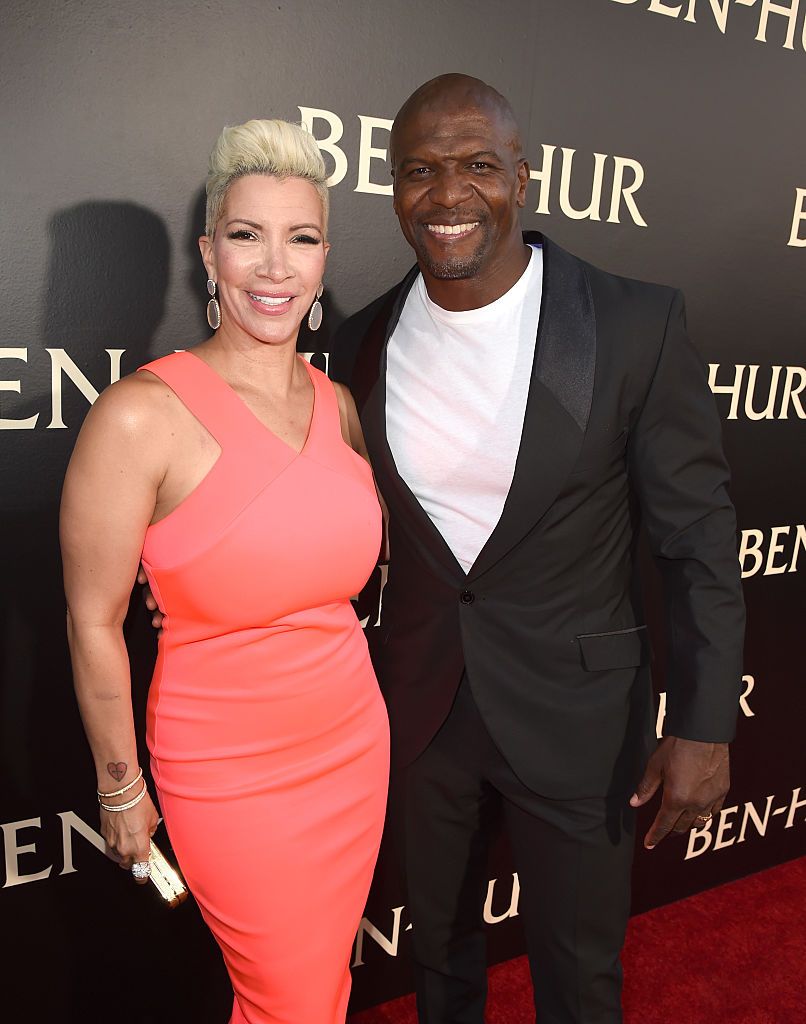 Actor Terry Crews and Rebecca King-Crews at the premiere of Paramount Pictures' "Ben-Hur" at the Chinese Theatre on August 16, 2016 | Photo: Getty Images
The couple who has weathered several storms, including infidelity on Terry's part, porn addiction, a sexual assault lawsuit, and a cross-country move, spoke about how their love triumphed over it all. Rebecca explained:
"He's the hero of our story, in my opinion. He made the choice to take this battle on and really become a better person."
In the candid memoir, the pair explored both the ups and downs of their union, discussing how Terry took charge of the situation and came forward with the truth of his infidelity in 2010 while in New York filming.
In 2016, Terry shared that he and Rebecca were looking to expand their family and adopt a sixth child.
The "Everybody Hates Chris" star confessed to being unfaithful and battling porn addiction to Rebecca, who had been suspicious of her husband for a while. In the memoir, they refer to the day as the "D-day."
For the lovebirds, it was the starting point for their healing. Although Rebecca threatened to leave the marriage, Terry promised to become a better man and seek help, and the rest is history.
While it was not an easy journey, with one of their five children feeling resentful about Rebecca remaining in the relationship, the duo worked at it. Rebecca cited forgiveness, respect, and clarity of purpose as things that helped them.
In a 2015 interview, the 52-year-old actor disclosed that he and Rebecca underwent a 90-day celibacy period that strengthened their love life and left him more in love and attracted to his wife.
The "Brooklyn Nine-Nine" actor mentioned that he and Rebecca cuddled and talked during the three-month period, and they both got to know each other better than before. The couple is parents to Naomi, Azriel, Tera, Wynfrey, and Isiah.
In 2016, Terry shared that he and Rebecca were looking to expand their family and adopt a sixth child after the kids harassed them to give them a younger sibling. Despite the pressure from the children, Terry and Rebecca are waiting for the right time.
Although Rebecca is mainly known for her marriage to Terry, she is famous in her own right. The 55-year-old is a talented gospel singer. In 1984, she was crowned Miss Gary, Indiana. She served as an executive producer on the family's show, "The Family Crews."
Please fill in your e-mail so we can share with you our top stories!