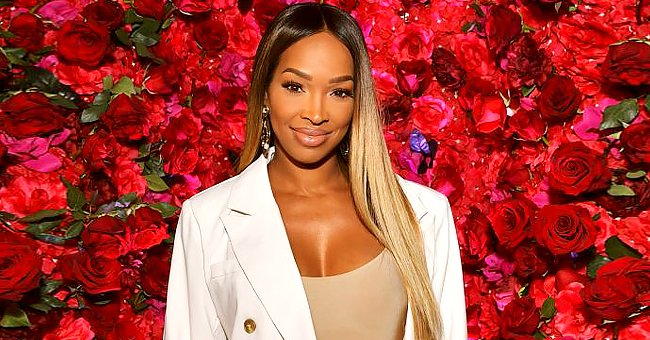 Getty Images
Malika Haqq & Her Adorable Son Ace Shows Their Bond in Photos as They Flash Cute Smiles
Obsessed with her little one, best friend to Khloé Kardashian and actress, Malika Haqq, always loves to share photos of her posing with her absolutely adorable baby Ace.
Recently, Malika Haqq took to social media, showing off her touching bond with her little son Ace. The two of them flashed the cutest smiles at the camera lens while both playing on a white bed, looking as happy as could be.
Haqq looked absolutely enamored with her baby in the photos that she shared, all colored in white from the bedsheets to the clothes to their sparking teeth shining out from their smiles. Mom and baby were having the time of their lives.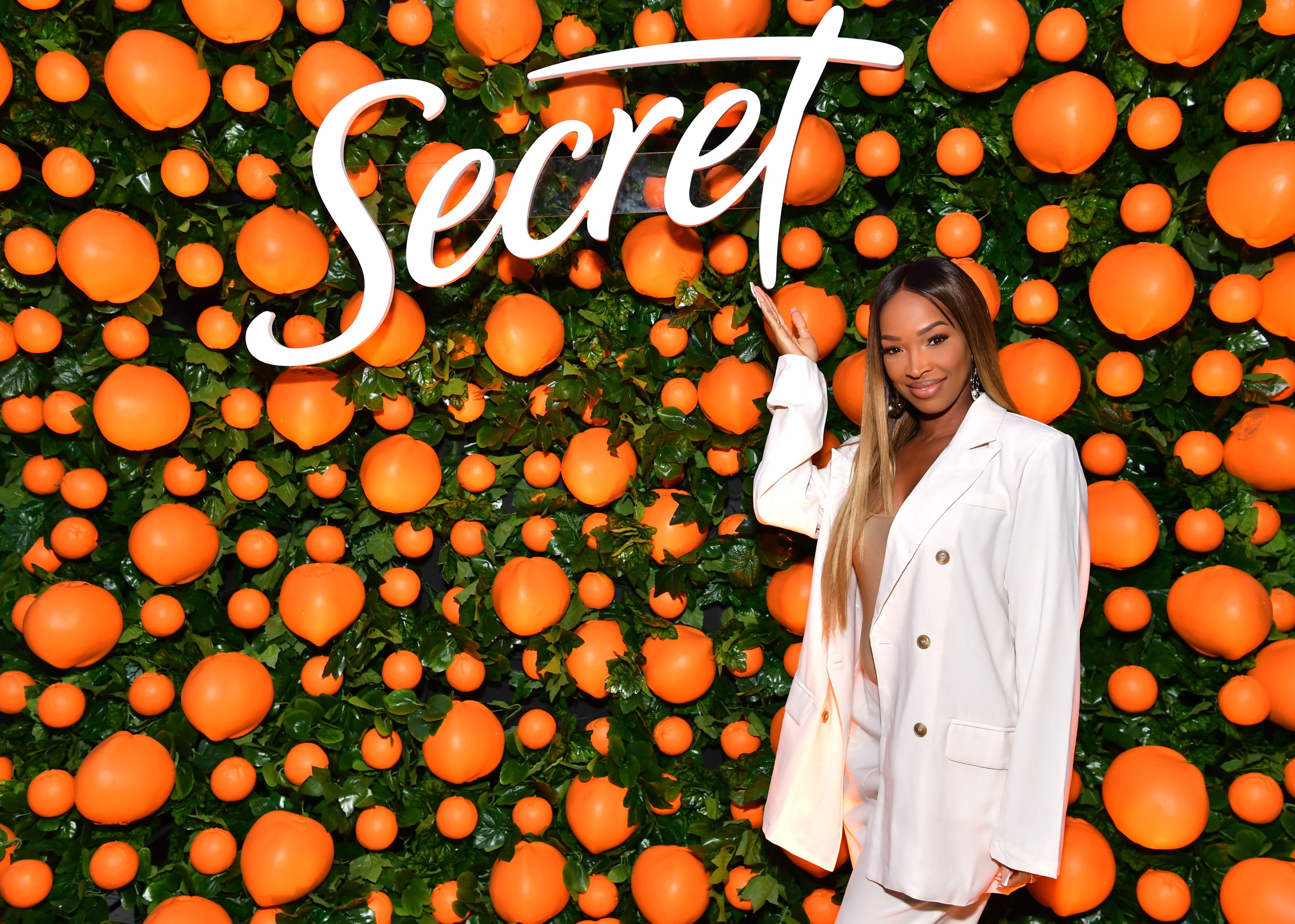 Malika Haqq at a launch party on October 01, 2019 in Beverly. | Photo: Getty Images
A MOMMY'S BOY
In the first picture of the post, Haqq kneels on the bed while holding Ace up in the air. Sporting a beautiful smile, the actress, reality television star, and loving mother took to the Instagram caption, where she wrote:
"Ace is ☝? in a day"
The comment section absolutely adored the obviously deep and special bond between mother and son, sending through a plethora of complimentary remarks. The post received a total of just over 200,000 likes.
A SPECIAL BOND
In the third picture of the post, Ace crawls on the bed, looking joyful and excited to be free. Haqq looks at her baby boy with all the love in her eyes, having seemingly forgotten about the camera altogether.
On the day he was born, she took to Instagram where she claimed it to be the best day of her entire life.
Both mommy and baby are dressed to the ritz. Although simple, Ace is wearing a stylish white outfit from top to bottom along with a golden necklace and bracelet while mom matches along wearing a white top and light brown short pants.
LOVE OF MY LIFE
Haqq wasn't done posting love-filled pictures of her baby boy. She once again took to Instagram, sharing a picture of Ace sitting in diapers on a couch with an incredibly touching caption written for her baby boy, which partially read:
"My baby, life really began for me a year ago today. Your my heart outside of my body."
She continued in the caption, promising that she would make him her number one priority every single day and revealing that he taught her what true love is. She went on to say she is incredibly lucky and grateful to have him.
Haqq is not alone when it comes to a mother's love for her little boy. Best friend Khloé Kardashian also shares the same motherly instincts towards her daughter True and they're both unafraid to flaunt it on Instagram.
Near the end of last year, Kardashian as well as Haqq both shared separate photos of themselves wearing the same outfits as their babies. Only best friends would think to do the exact same thing.
Although mother and son seem picture-perfect, no family is without their troubles. Haqq opened up about her ex-boyfriend and father to Ace who she appeared to imply is not involved enough in Ace's life.
That being said, Haqq seems unconditionally happy with Ace. On the day he was born, she took to social media where she claimed it to be the best day of her entire life and judging by the photos of the duo, this truly seems to be the case.
Please fill in your e-mail so we can share with you our top stories!