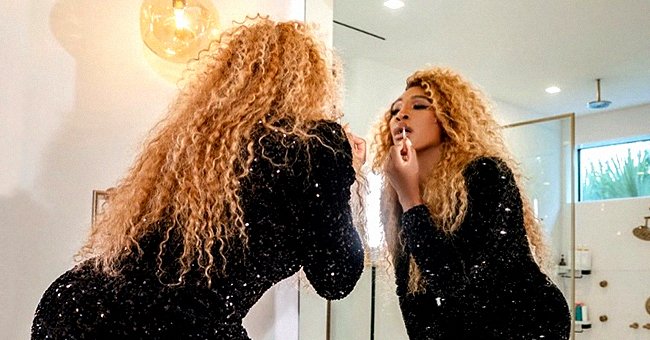 Instagram/serenawilliams
Serena Williams Flaunts Her Buttocks While Applying Lipstick in a Tight Sparkling Black Dress
Serena Williams recently stunned her fans after she posted a provocative picture that captured her wearing a tight black dress as she got ready for a night out.
Serena Williams quickened many pulses a couple of days ago after a picture that saw her preparing for an outing was shared via her personal Instagram page.
The picture featured the talented sportswoman in a tight sparkly black dress. The shot was taken in a bathroom, and Williams could be seen kneeling on the counter facing the mirror as she touched up her makeup.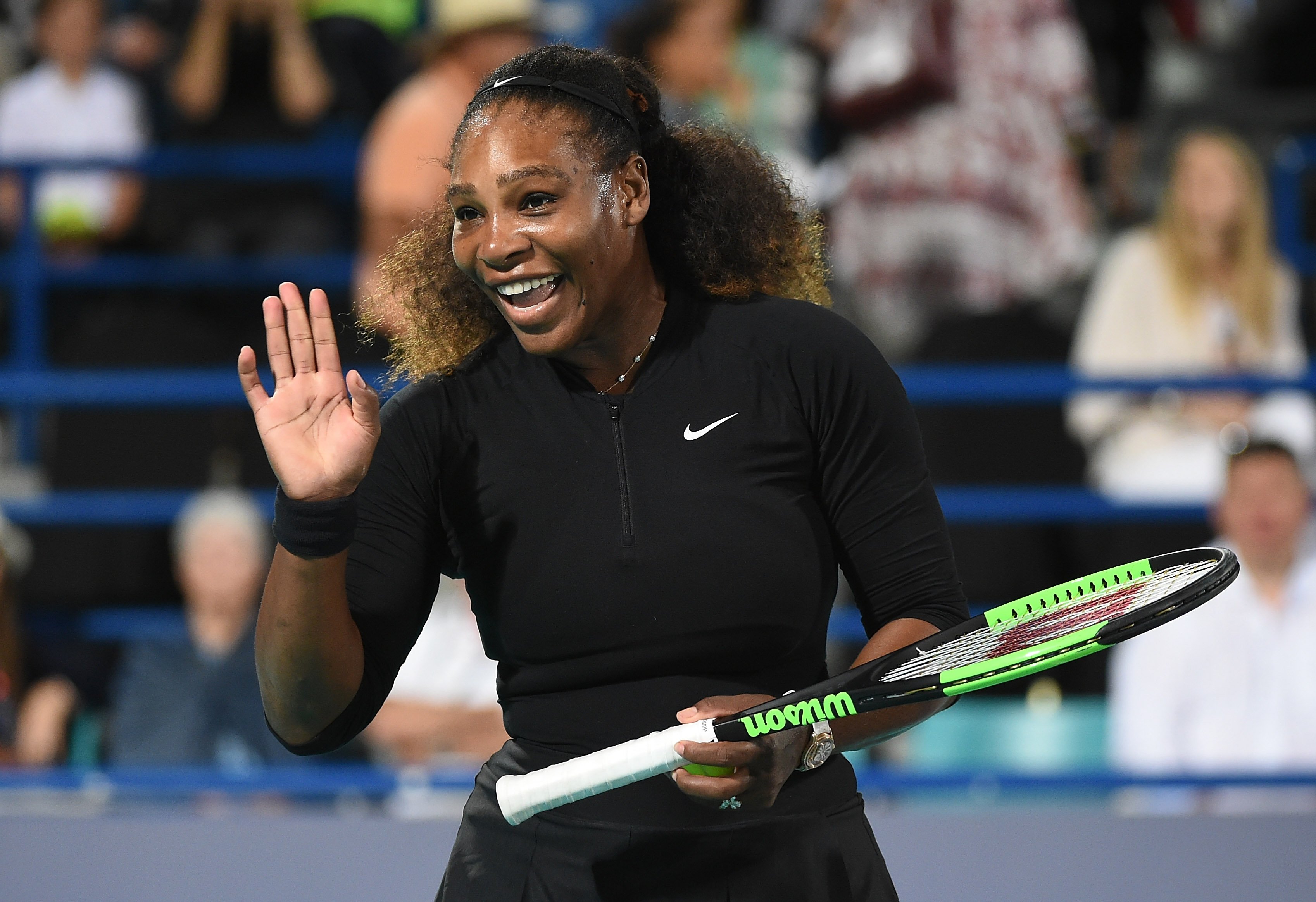 Serena Williams at the Mubadala World Tennis Championship at International Tennis Centre Zayed Sports City on December 30, 2017. | Photo: Getty Images
The pose drew attention to her noticeable behind and the sexy Louboutin heels she wore. She completed the look with a wavy blonde wig. Williams seemed unfinished with her preparation.
Some jewelry and a few other items, including a purse, could be seen on one side of the counter she knelt on. In her caption, she revealed she had been getting ready for "girls night" with three other women she tagged.
Her fans went wild over the post. Many quickly pointed out what part of the picture they loved while others were too busy trying to convey their emotions with corny words or emojis.
Williams shared the footage in celebration of Megan's Grammy win on Sunday night.
One fan wanted to know when they would be allowed to breathe— understandable because the fashion icon has been subjecting her fans to a relentless assault of gorgeous photos of herself rocking fabulous outfits.
Some days ago, she shared shots of herself wearing a Daisy print catsuit which she coupled with high-heeled combat boots. Before that, Williams shared a video of her dancing to Megan Thee Stallion's "Body" alongside her daughter.
In the video, she wore a tan-colored sleeveless gown consisting of a multi-layered tulle skirt and a sequined top. Her cute daughter was dressed in a similar fashion but with different colors, hers being pink and white.
Williams shared the footage in celebration of Megan's Grammy win on Sunday night. Her fans could not get enough of the dance or the outfit, and they said as much in the comment section.
Megan Thee Stallion was the first person to be presented with the award that night, having competed with the likes of Dua Lipa and Doja Cat in the Best New Artist category. She also won an award for her "Savage" remix with Beyonce.
Please fill in your e-mail so we can share with you our top stories!