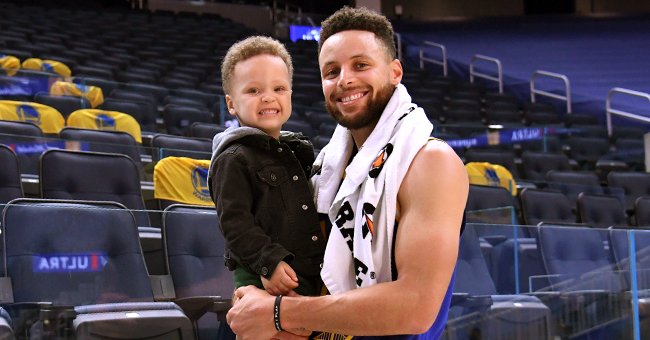 Getty Images
NBA Star Steph Curry Melts Hearts Smiling With His Son Canon Who Looks Like His Exact Copy
Stephen "Steph" Curry and his son Canon Jack stole their fans' hearts with this sweet photo on the court after the NBA ace won a game. The young wolf's smile is infectious!
To Stephen Curry, winning a game is not the most crucial thing in life — true joy comes to him when he shares the sweet taste of victory with his family.
On March 14, the Golden State Warriors won the NBA match against the Utah Jazz, their first win since February 26 against the Clippers. Stephen, who celebrated his 33rd birthday that day, was ecstatic.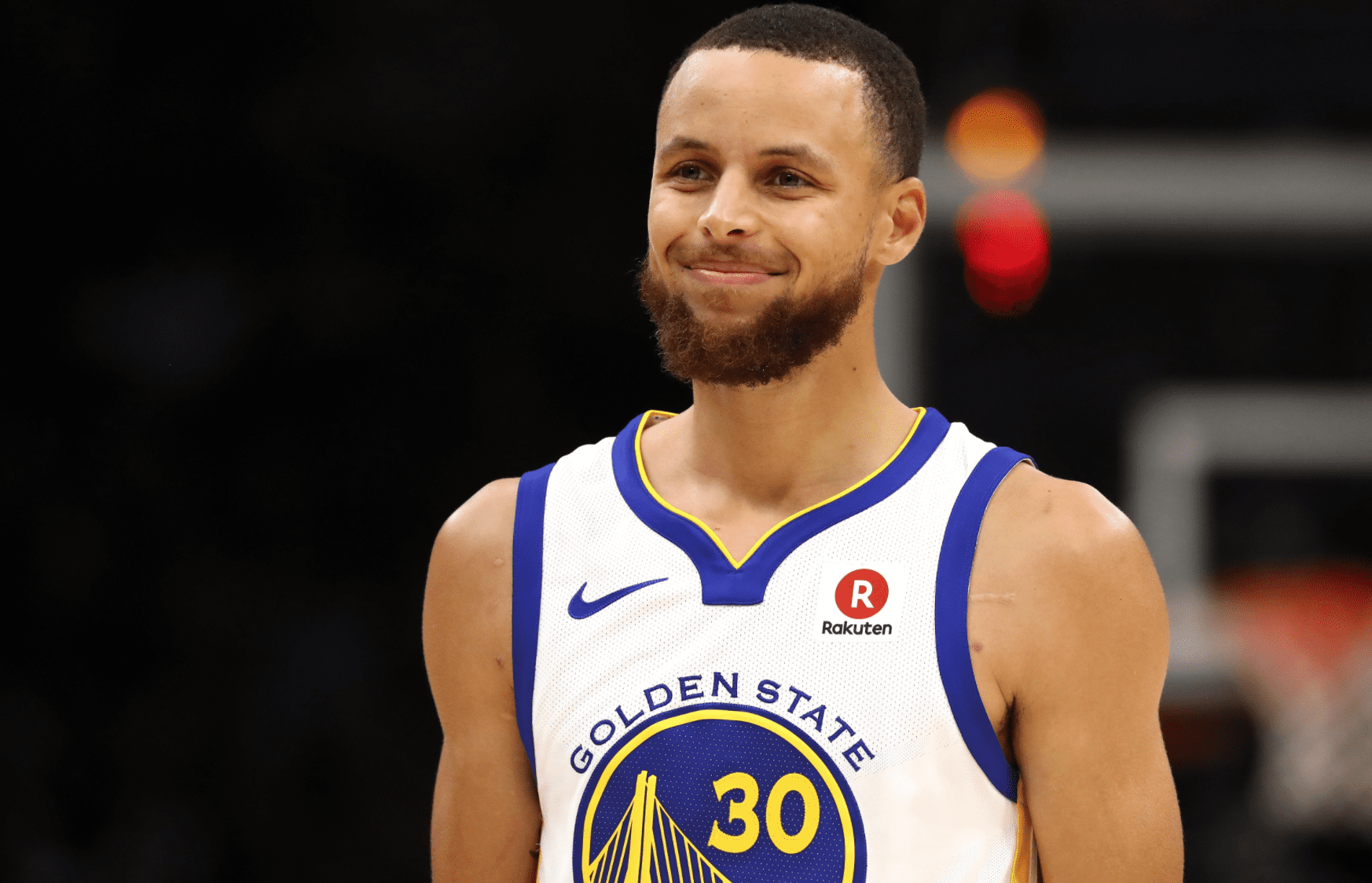 Stephen Curry during a game against the Cleveland Cavaliers at the 2018 NBA Finals on June 8, 2018 in Cleveland, Ohio. | Source: Getty Images
Celebrating the victory, the father-of-three took to Instagram to share a heartwarming photo with his two-year-old son, Canon Jack. He held his little one close as they both flashed toothy smiles.
Cannon was casually dressed in a black denim jacket and green joggers, which he paired with black sneakers. He looked like his father's twin with his curly golden hair. Fans were quick to notice how tall he has grown.
"Straight cheesin with young wolf. Only thing better than winning is a win on the bday with my fam!!" Stephen captioned the photo that was flooded with congratulatory notes and wishes.
Being a father to Canon and daughters Ryan and Riley has been the greatest blessing for Stephen.
All eyes were on Stephen that day, but Canon managed to steal the limelight when the Warriors won the game. The little one did his dad's signature celebration!
The baby boy tapped his chest twice and pointed up to the sky along with his dad. The precious moment was caught by the cameras as Stephen held him.
Canon is a little star in his own right. In January, he wowed the internet when his mother, Ayesha, shared a video of him recreating his uncle and Warriors forward Damion Lee's signature Euro step.
According to Stephen, Canon learned the phrase from the Warriors analyst Kelenna Azubuike during a broadcast. The proud father thought it was hilarious and watched the video countless times.
Being a father to Canon and daughters Ryan and Riley has been the greatest blessing for Stephen. Fatherhood has changed him in many ways, and he continues to learn from his children.
The most important thing Stephen wants his children to learn is to be confident and know that they are unique and have a purpose in life. He wants them to find whatever it is that makes them stand out.
Please fill in your e-mail so we can share with you our top stories!