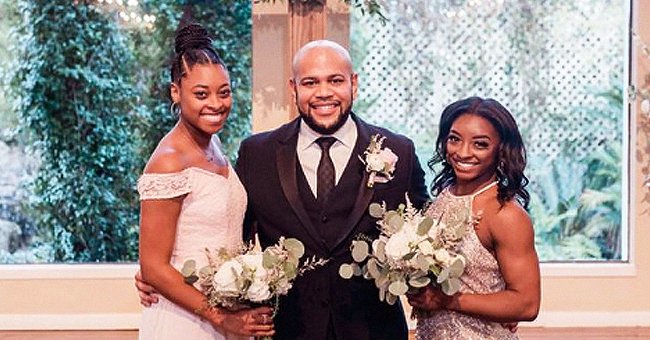 Instagram/simonebiles
Simone Biles Shares a Rarely-Seen Family Photo Posing with Her Look-Alike Brother & Sister
Olympic gymnast Simone Biles recently took to Instagram to celebrate her older brother Ron's birthday by sharing a beautiful rarely-seen family photo with Ron and their younger sister, Adria.
Simone Biles is a superstar when she steps on the gym floor wowing fans with her somersaults, handsprings, and impressive aerial cartwheels, but at home, she's known as being a loving middle sister to her siblings, Ron, Adam, and Adria Biles.
Simone keeps some aspects of her personal life private and rarely shares photos of her family on social media. However, her older brother Ron's birthday called for celebration and a special Instagram tribute.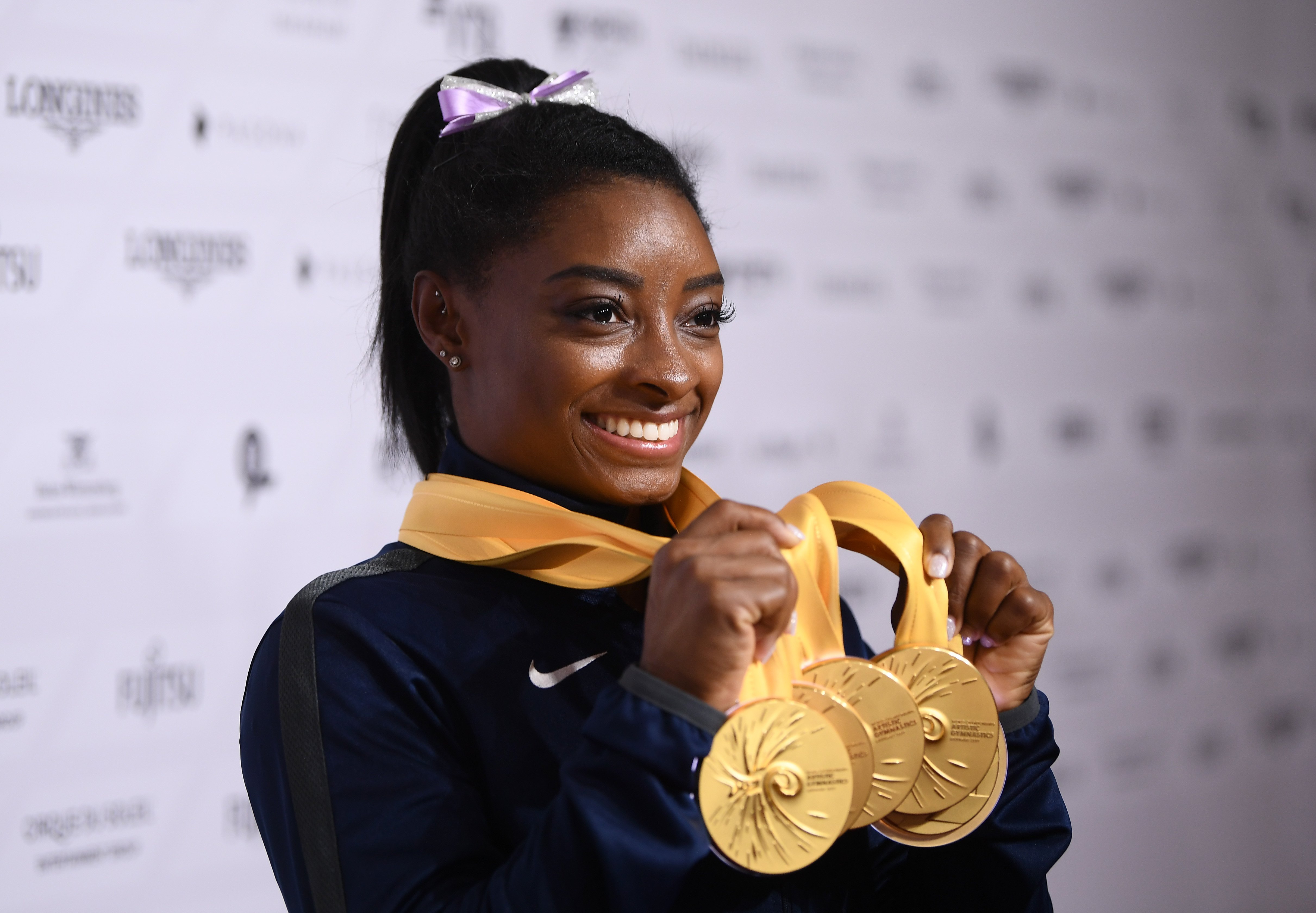 Simone Biles poses at the FIG Artistic Gymnastics World Championships on October 13, 2019 in Stuttgart, Germany | Source: Getty Images
Simone expressed her love for Ron by sharing a stunning throwback snap of herself, Ron, and their younger sister, Adria, posing in front of a huge decorated wooden cross at Ron's wedding last year.
The trio looked breathtaking in their formal wedding attire. Ron looked dapper in a black tuxedo, white shirt, and shiny back formal shoes. He sported a cheerful smile while flanked by his two sisters, each holding a pretty bouquet.
Adria looked stunning in an off-white off-the-shoulder dress that cascaded down her slender frame and was so long it swept the floor beneath her. Her hair was styled in a braided top-bun.
Simone dazzled in a glittering halterneck bridesmaid gown that showed off her toned arms, and her long dark hair was styled in elegant coils reaching up to her shoulders.
Interestingly, on Simone's 24th birthday on March 14, Ron also shared Simone's photo from his wedding day. This time, the four-time Olympic gold medalist was pictured walking down the aisle with a warm subtle smile.
Simone and Adria call their grandmother "mom" and have done so since they were kids.
Ron also did the same when he celebrated Adria's birthday in January with a slideshow of heartwarming photos, including a solo shot of her in her bridesmaid dress.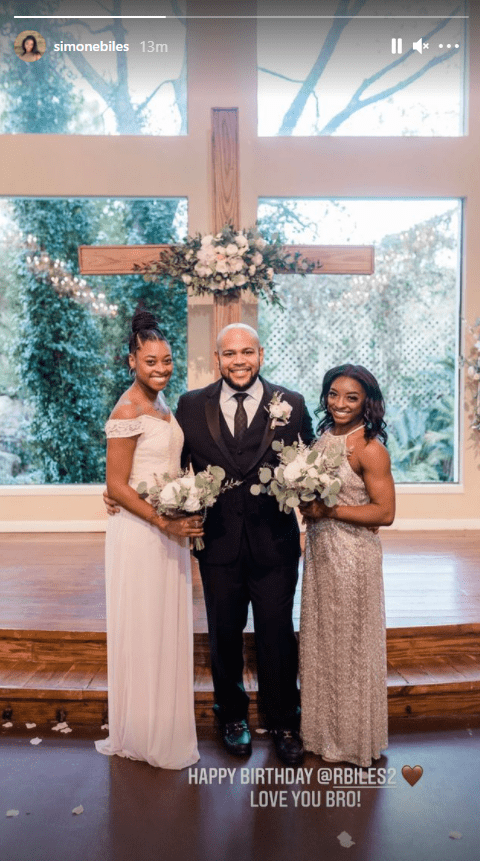 Screenshot of photo of Simone, Ron and Adria Biles posing at Ron Biles' wedding in 2020. | Source: Instagram/simonebiles
A glance at Ron's wedding photos shows how much the three siblings look alike, despite not sharing the same parents. However, Ron, Simone, and Adria do share the same bloodline.
Simone and Adria were legally adopted by their grandparents, Ron Sr. and Nellie Biles, who happen to be Ron's biological parents. As confusing as it may be, Simone and Adria call their grandmother "mom" and have done so since they were kids.
Simone was three years old when her grandparents adopted her. The gymnast's biological mom, Shanon Biles, suffered from drug and alcohol addiction, and courts eventually terminated her parental rights.
In 2016, Shanon told Mail Online that she was now sober and had a decent job. However, she also admitted that although she was proud of Simone, she wished they could have a closer relationship and make up for the lost time.
Please fill in your e-mail so we can share with you our top stories!