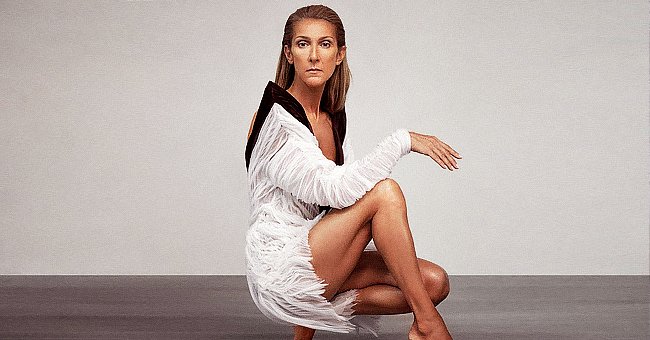 Instagram/celinedion
Celine Dion, 52, Shows Endless Legs Posing in a Backless Mini Dress and and Bare Feet

Recently, Canadian singer Celine Dion, who is regarded for her powerful, technically strong vocals, announced a piece of exciting news on her social media page, and she did it in style.
Dressed in a white skimpy mini outfit and bare feet, Celine Dion looked phenomenal in the picture she uploaded on Instagram. As she was crouching down, her endless legs were displayed beautifully.
A surprise feature of the 52-year-old legendary singer's dress was the pointy shoulders. On closer inspection, one would notice that the entire bottom part of the dress was composed of feathers.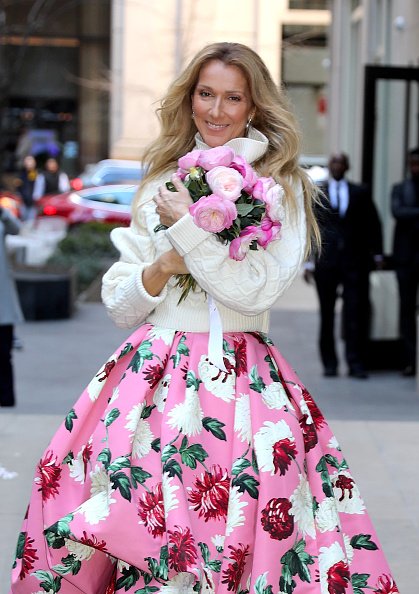 Celine Dion is seen on March 08, 2020 in New York City. | Photo: Getty Images
Dion shared the snap to make an announcement: "(Spotify) is taking part in the 'Falling Into You' celebrations! From now until the end of March, you can get Spotify Premium free for three months."
Having explained that Spotify's offer is superior, the multi-awarded singer encouraged her millions of fans to try it out if they have not. Dion then urged them to listen to her hit album "Falling Into You."
Almost instantly, her adorable photo received more than 115,000 likes. Many loyal fans took to the comment sections of her recent Instagram update to let their love for Dion's striking looks be known.
Dion said she feels stronger, more beautiful, and more connected to herself.
Dion recently surprised fans by revealing it has been 25 years since she released "Falling Into You." Her pictures commemorate this magical musical milestone with a corseted waistline and short hair.
In 2019, Dion said she had shed a few pounds but claimed to be healthy. The "My Heart Will Go On" singer attributed her svelte figure to ballet lessons. She shared that she does this four times a week.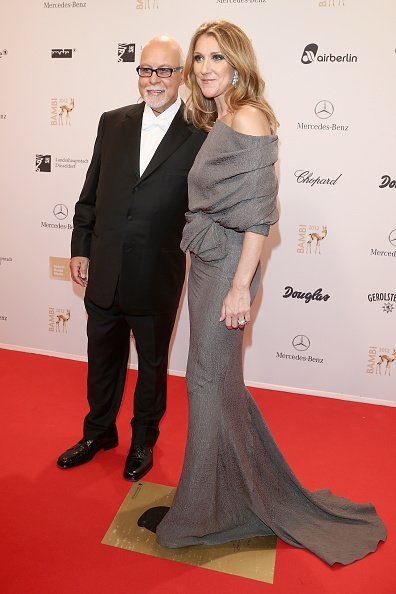 Celine Dion and Rene Angelil at the Stadthalle Duesseldorf on November 22, 2012 in Duesseldorf, Germany. | Photo: Getty Images
Dion, who lost her husband René Angélil to throat cancer in 2016, has always loved dancing. One time she said dancing was in her DNA since she was a small child. She called it a dream and very hard.
It seems like whatever she's doing works for her. Dion said she feels stronger, more beautiful, and more connected to herself. She mentioned a sense of power and other strengths that come with maturity.
In October, when Dion celebrated her twin sons Nelson and Eddy's tenth birthday, she made sure that her late husband, Angélil, was present in spirit. She paired a picture of her twins with a loving caption.
Dion and Angélil also have a son, René-Charles. They were married for more than two decades but knew each other a long time ago. Dion met her husband and manager when she was only 12 years old.
Please fill in your e-mail so we can share with you our top stories!