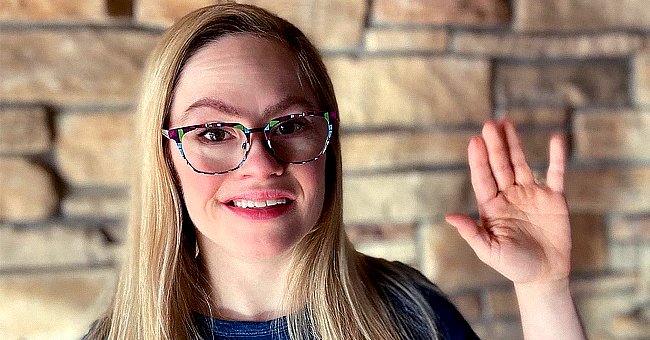 Instagram/mikholmgren_inspiring_others
Meet Woman, 26, Who Became First Person with Down Syndrome to Compete in a Miss USA Pageant
Mikayla Holmgren has already made an impact, and she hopes to do it again. At the 2017 Miss USA pageant in Minnesota, she became the first person with Down syndrome to compete.
Mikayla Holmgren is now working very hard to become the first person with Down syndrome ever to get featured in the prestigious magazine Sports Illustrated Swimsuit, which features famous personalities.
The 26-year-old's Instagram feed indicates that she would make a good candidate for inclusion into the magazine that already has Tyra Banks and Christie Brinkley on its cover.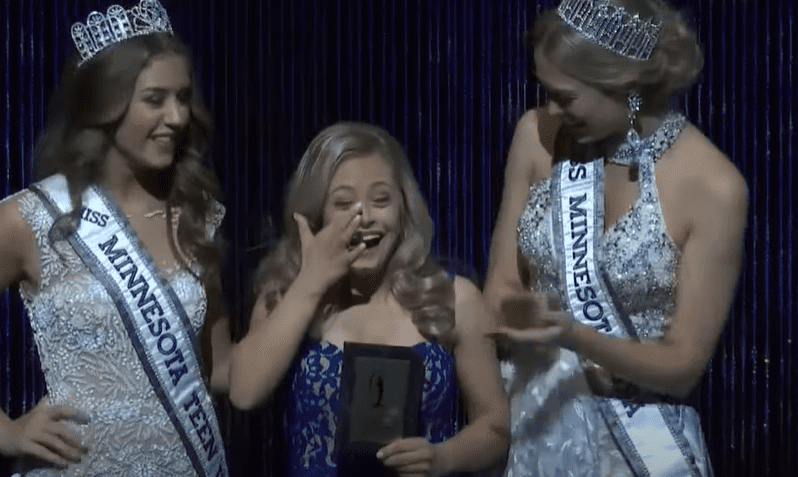 Mikayla Holmgren graced the stage at the 2017 Miss Minnesota pageant, taking home two awards in the process. | Photo: Inside Edition/YouTube
Holmgren hopes to be an example for others who are living with her condition. An estimated 1 in 700 American people are born with Down syndrome caused by an extra copy of chromosome 21.
"We tell all our people who have special needs or Down syndrome, go ahead and do it," Holmgren disclosed to Gretchen Carlson of PEOPLE. "Just follow your dreams and then do things."
Holmgren's audition tape was recently submitted to Sports Illustrated, and she is awaiting a response. Yet, she doesn't appear to be bothered about it. According to her, she will just wait and see.
Holmgren expressed her desire to demonstrate how her life looks from the outside, happy and joyful.
It doesn't matter what happens; Holmgren reiterated that she would continue to push for inclusiveness. Spreading awareness and being inclusive is very important to her. She urged everyone to do just that.
During a 2017 candid interview with PEOPLE, Holmgren shared the compelling reasons she joined Miss Minnesota USA. As she mentioned, she just wants to make her personality known.
Holmgren expressed her desire to demonstrate how her life looks from the outside, happy and joyful. She also explained that she wanted the public to see how Down syndrome actually looked.
Previously, she won Miss Minnesota Amazing, a pageant focusing on women with special needs. Holmgren said that she felt proud to apply for Miss Minnesota and wasn't nervous about it at all.
Holmgren was considered a perfect fit for Miss Minnesota USA, said Denise Wallace, executive co-director of the pageant. In Wallace's view, Holmgren was such an outstanding young woman.
Holmgren said that she's excited to make a difference by being the first person with Down syndrome to contend for the title. She noted that the pageant had transformed her life, and she's proud of herself.
Please fill in your e-mail so we can share with you our top stories!