Get to Know Judy Spera — the Only Daughter of Paranormal Investigators Ed and Lorraine Warren
Paranormal investigators Ed and Lorraine Warren were a fundamental part of paranormal research and the movie genre that resulted from it. Find out about their only daughter Judy and where she is now.
Horror movie enthusiasts would undoubtedly be well acquainted with "The Conjuring" movie universe and one particularly terrifying doll, Annabelle. 
Paranormal investigators Ed and Lorraine Warren first publicized their research into the supernatural in the 50s and went on to author many books and inspire many movies on the chilling subject, including "Anabelle" and the entire "The Conjuring" universe.
Being such icons in the paranormal field both on-screen and otherwise, the Warrens built a legacy for themselves. A legacy that's still standing to date.
They shared a daughter, Judy, who is now all grown up herself. Take a look at Judy's life as the daughter of two legendary spook chasers and what she is doing now.
WHO IS JUDY SPERA?
Born Judy Spera in July 1951, Judy was the only child of Ed and Lorraine. Their lives were adapted into the "Annabelle" movies, making the Warren couple's riveting adventures chasing the unknown their storyline. 
Judy and me. pic.twitter.com/ZTkFxfIjXx

— Tony spera (@tony_spera) March 28, 2014
The movies also focused on a particular raggedy doll, Annabelle, that Judy was terrified of as a child — she reportedly admitted that she is still afraid of the doll.
Ed passed away many years before that, on August 23, 2006, at the age of 79.
In the movie, Judy was portrayed by young Scream Queen actress McKenna Grace, who was 12 years old at the time. The real doll remains locked up in the now-closed Warren Occult Museu.
It has been for decades without ever acting up, trying to escape, or anything of the sort — much to the chagrin of horror movie enthusiasts who would enjoy a little more mystery. In 1979, the ghost hunters' daughter met a police officer, Tony Spera.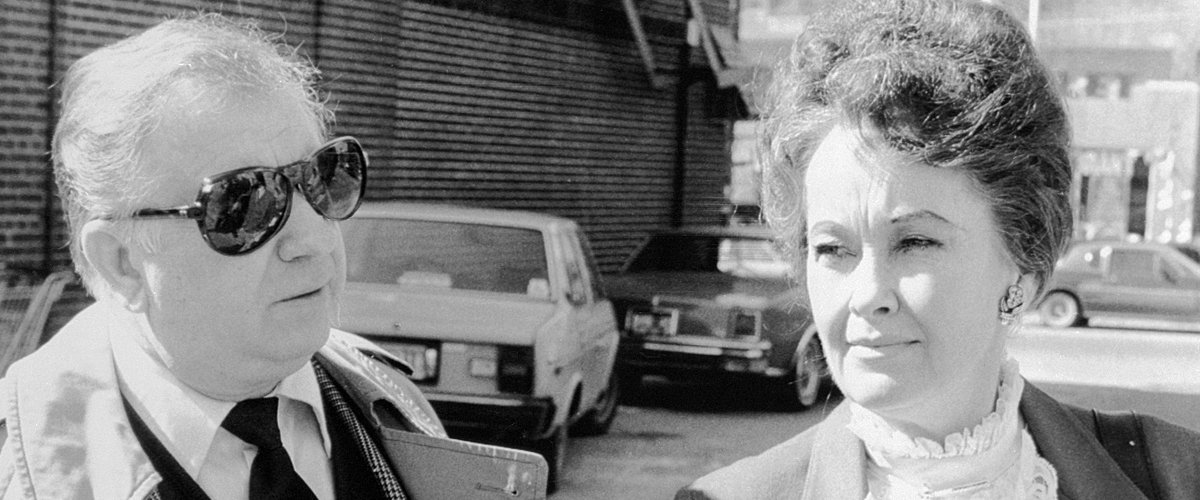 She felt a connection she had never quite felt with anyone else before and decided to completely open up about her family to him — something she had never done with anyone else. From there, they built a relationship and eventually got married.
GROWING UP A WARREN
Of course, it is not every day that a kid can casually tell her friends that her parents are the world's foremost demonologists/ ghost hunters.
While that would make for an incredibly cool story among children —or not, Judy never told anyone what her parents did. In an interview with USA Today, she opened up about her childhood as the infamous Ed and Lorraine Warren's daughter.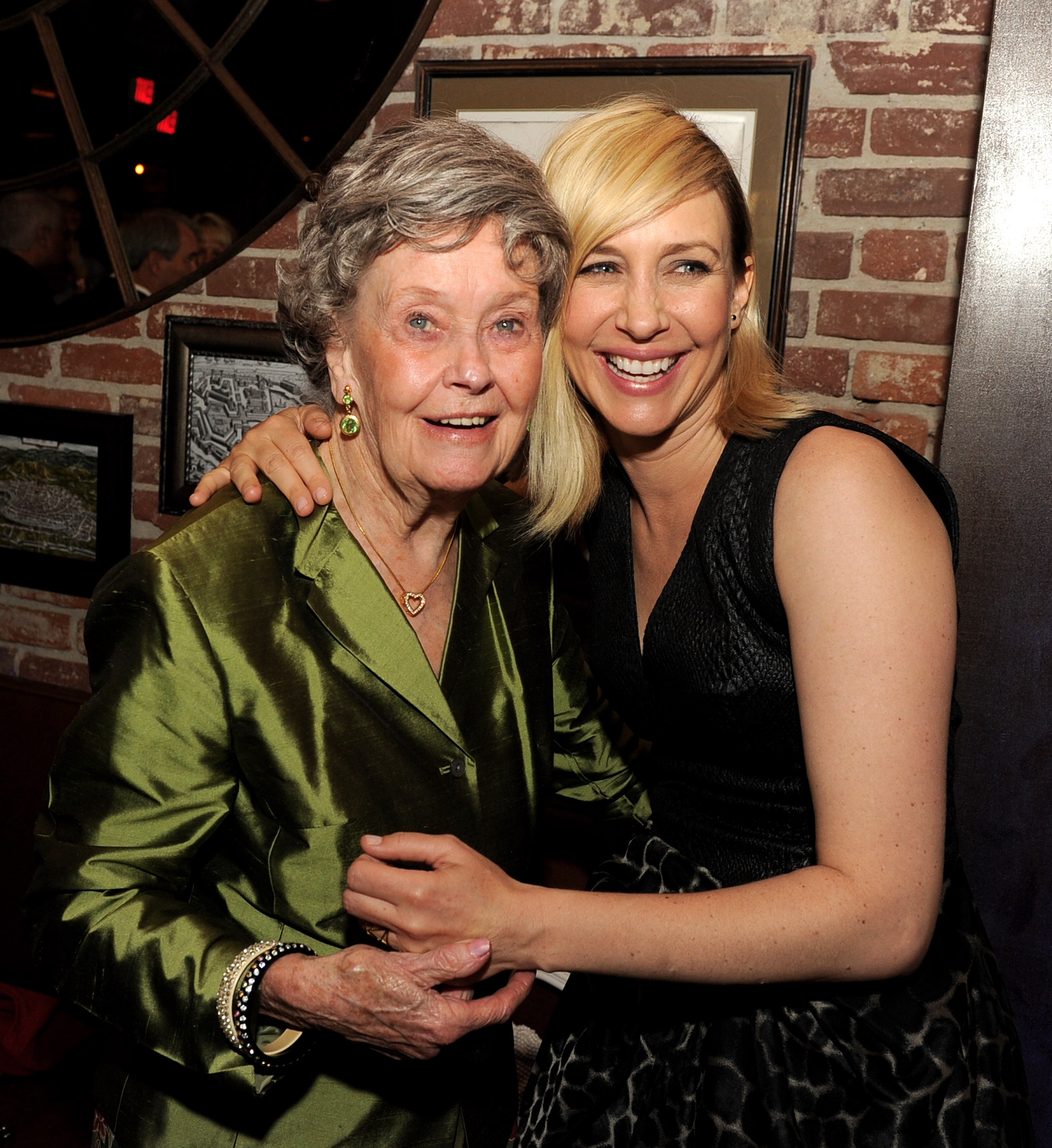 Judy said that she spent most of her childhood in Bridgeport with her grandmother while her parents traveled the world, seeking out the many, many things that go bump in the night.
Unsurprisingly, Judy attended a Catholic school, as portrayed in the movie, but her schoolmates never got to know about her colorful background. Recalling one incident when she asked her father what she should say of his occupation, Judy narrated:
"When I was in the sixth grade, I asked my father, 'What should I say you do?' He said, 'I'm a landscape artist. Tell them that."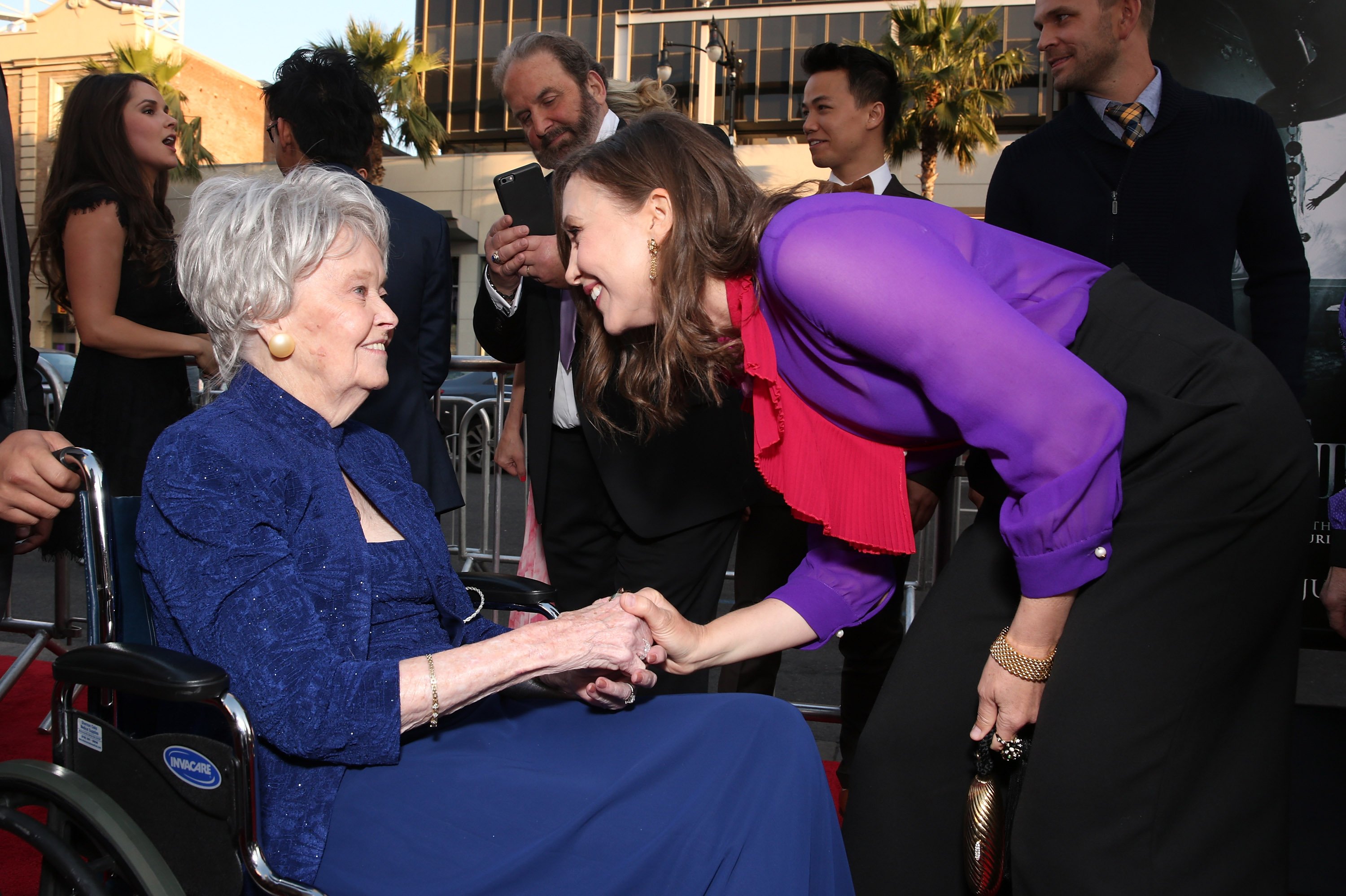 Of course, a landscape artist was far from Ed's actual job; it would have certainly gotten a less dramatic response from Judy's classmates and teachers. 
As a child, stories of her parents' adventures used to scare her so much that she could never truly immerse herself in that reality or the investigations they made.
Judy and me ( in my cop days long, long ago ) pic.twitter.com/JAak57K4ci

— Tony spera (@tony_spera) March 28, 2014
ED, LORRAINE, AND THEIR UNIQUE FAMILY
The Warrens were devout members of the Roman Catholic church and tied the knot in 1945. Seven years later, they founded the New England Society for Psychic Research (NESPR), the oldest ghost hunting group in New England.
Having authored many books about the paranormal and about their private investigations into various reports of paranormal activity, the couple soon became renowned for their craft. They mostly kept their only child, Judy, out of their crazy professional life. 
Some of their most prominent investigations include the infamous Annabelle doll. They first encountered it in 1968, when two roommates claimed their Raggedy Ann doll was possessed.
Patrick Wilson, Lorraine Warren, Vera Farmiga, Judy Spera, Tony Spera, aka ( George Clooney ) pic.twitter.com/pGsseOcmTC

— Tony spera (@tony_spera) March 28, 2014
The roommates claimed it was possessed by the spirit of a young girl named Annabelle Higgins. The Warrens took custody of the doll and put it on display at the family's Occult Museum, where a priest comes to bless her periodically. 
Another of their investigations is the 1975 Amityville Horror, in which a New York couple George and Kathy Lutz claimed that their house was haunted by a violent, demonic presence.
Others are the Enfield Poltergeist, the Cheyenne Johnson possession, and the demon-infested Snedeker house. Their lives as ghost hunters were certainly not void of excitement. 
Collage of Ed Warren pic.twitter.com/7084L7F6cg

— Tony spera (@tony_spera) March 28, 2014
LIFE AFTER THE FILMS
In 2013, the James Wan-directed horror movie, "The Conjuring," was released. It chronicles the lives of a family that moved into a farmhouse where they experience paranormal phenomena.
They consulted expert paranormal investigators Ed and Lorraine Warren, played by Patrick Wilson and Vera Farmiga. The investigators were then able to unravel a series of spooky events.
For years to come, other movies joined that paranormal movie universe, including "The Conjuring 2," "Annabelle," "The Nun," and "Annabelle Comes Home."
Vera and Lorraine on the set of " The Conjuring " pic.twitter.com/oldF3S4P72

— Tony spera (@tony_spera) March 28, 2014
The latter was released in June 2019, months before Lorraine passed away. She died on April 18 at the age of 92, in Monroe, Connecticut. 
Ed passed away many years before that, on August 23, 2006, at the age of 79. Fans of the couple's work might be disappointed to find that their daughter, Judy Warren's real life is much less adventurous than theirs.
She is still married to her husband, Tony, with whom she oversees her parents' museum. Maybe some things that go bump in the night are better left undisturbed.