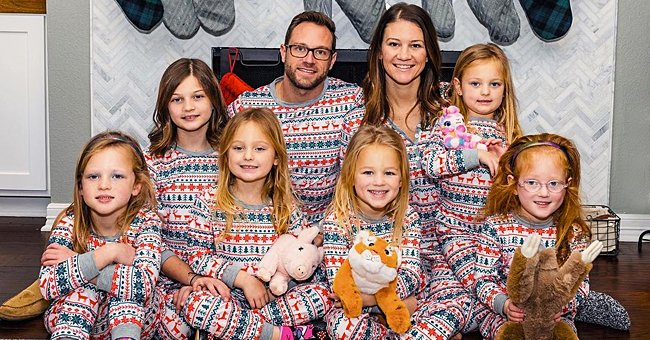 instagram.com/itsabuzzworld
Danielle & Adam Busby Open to Adoption but Have Mixed Feelings about Adding a Boy to the Family
Danielle and Adam Busby revealed that they are not opposed to the idea of having a newborn in their family but have mixed feelings about welcoming a boy.
Danielle and Adam Busby became household names after their reality series "Outdaughtered" became a fan-favorite when it aired in 2016. The couple are the proud parents of the only American all-girl quintuplets on record.
While some fans might think they already have their hands full with their all-girls squad, the couple recently revealed that they are open to having another baby, although they doubt the gender.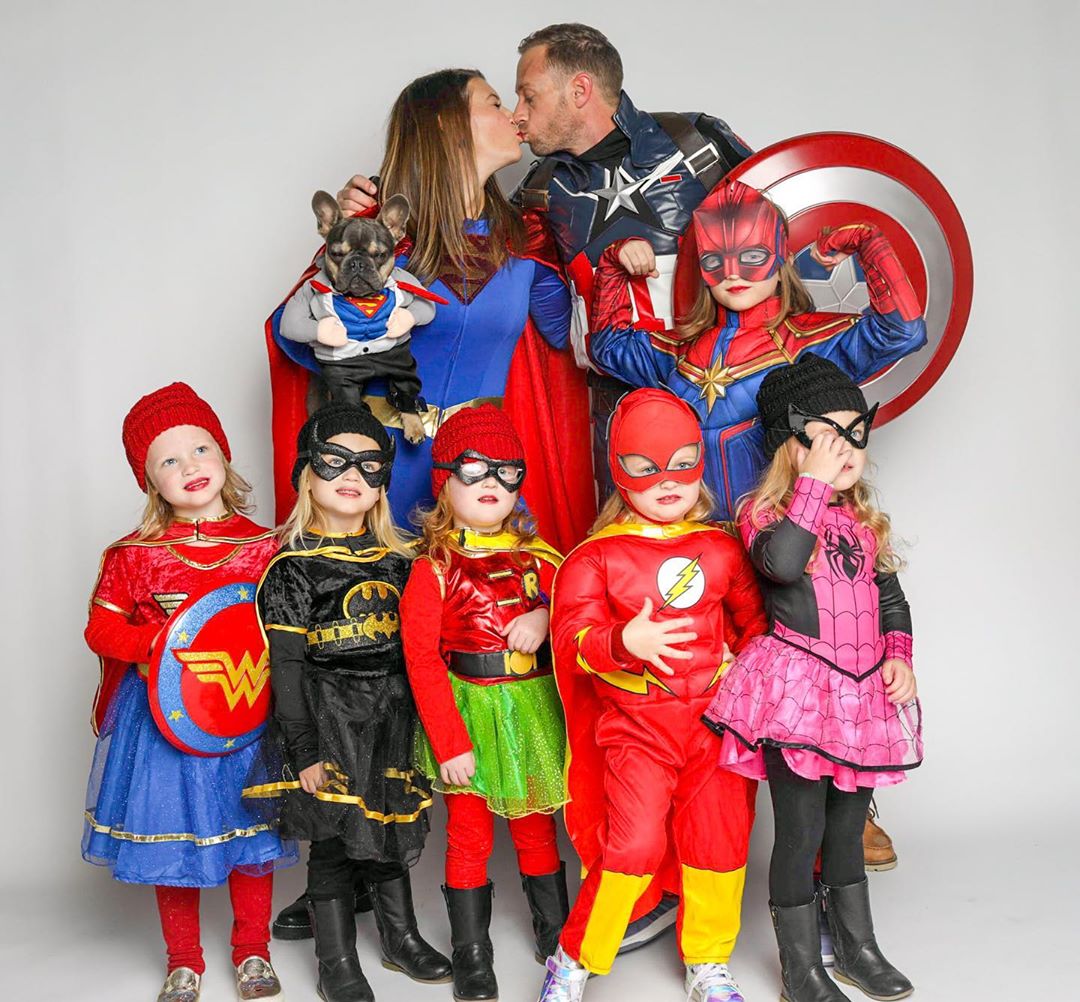 The Busby family from "Outdaughtered" playing dress up | Photo: Getty Images
Although the couple are open to welcoming another baby, they reportedly have mixed feelings about adding a boy to their already full and famous house full of girls.
While promoting season eight of their family series "Outdaughtered," the couple revealed their desire and confusion. Adam, 38, revealed that having a son will complicate things.
While they might wield mixed feelings over having a son, they are certain that they would never close the door on adoption in general. Danielle explained that if it is placed in their heart, they would be 100 percent in for it.
Raising six kids comes with a lot of responsibilities that sometimes can be a distraction. Danielle and Adam said that they have learned to be intentional about their romance and take time out to be together.
The TLC personalities explained that their date nights do not take place at home even during the pandemic because they intend to avoid distractions from their kids and focus on being together.
Danielle and Adam have kept things real and open with their fans and previously revealed that they struggled with getting pregnant because Adam's testosterone, sperm count, and motility were low, and Danielle did not ovulate regularly.
To conceive their first daughter, Blayke, the couple used a treatment called intrauterine insemination (IUI), and a drug called Femara led to their second pregnancy with quintuplets.
Seeing their large family, most fans have wondered if Adam has a way he foots the bill and how he keeps his large all-girls family running. According to reports, the 38-year-old father of six has a job.
While the series does not reveal much of their financial source, Adam owns and operates his business Adam Busby Media, which involves creating photos and video projects for different families and brands.
Please fill in your e-mail so we can share with you our top stories!