Jacqueline Dena Guber Is Barbara Walters' Only Daughter — Get to Know Her
Retired journalist Barbara Walters has only one daughter named Jacqueline Dena Guber, adopted during her second marriage. Sadly, Jackie had a turbulent youth.
For years, Barbara Walters was among the most accomplished and popular broadcast journalists in the States, so being famous was an integral part of her life.
In order to achieve her level of success and notoriety, she had to work a lot. As a result, the men in her life were rarely put before her job. Walters herself has admitted to not being "very good" at being married.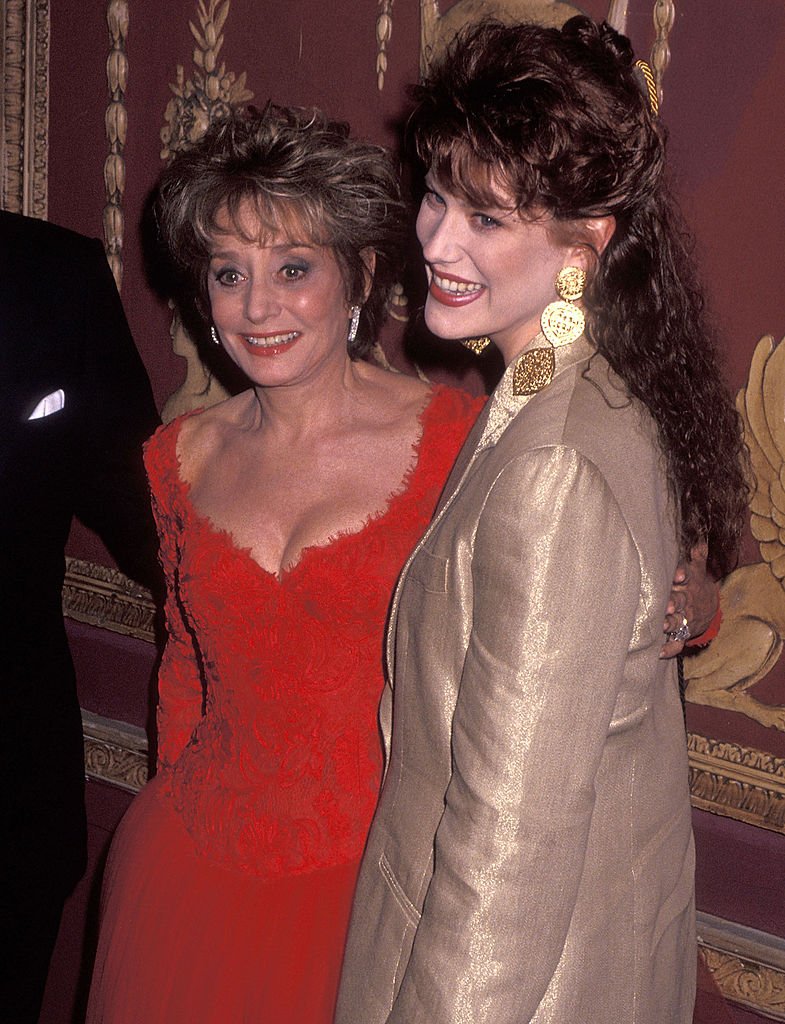 BARBARA WALTERS' SECOND SPOUSE
After her first failed marriage with Robert Henry Katz, Walters found love again in theater impresario Lee Guber. They tied the knot in 1963 and wanted a kid, but she sadly had multiple miscarriages.
Eventually, the idea of adopting became a possibility. One night, Walters and Guber had dinner with some friends who told them they were "given the opportunity to adopt a girl" but wanted to have a boy instead.
@FLOTUS How touching. Our interviews over the years have meant so much to me. pic.twitter.com/XeieSuAUJ1

— Barbara Walters (@BarbaraJWalters) May 16, 2014
That's when Jacqueline Dena Guber, born in 1963, joined the family. From the outside, people might believe that nothing could be better than having famous parents. For Jackie, though, it was quite the opposite. Walters once said:
"Jackie has found it difficult, all her life, because she wants to be anonymous, she just doesn't like to be a celebrity."
JACQUELINE DENA GUBER'S UPBRINGING
Barbara Walters' daughter went through a very rebellious phase as a teenager as she would do defiant things like skipping school to sneak into Studio 54 – one of the most renowned dance clubs at the time – when she was only 13 years old.
The reason for Jackie's disobedient phase? She felt out of place. In a 2002 interview with Jane Pauley, Jackie explained she never felt like fitting into her mother's world.
To make matters worse, she was way taller (six feet) than her classmates at 12 years old. Jackie also admitted that, as an adopted teen, she wondered why her biological family gave her up, another reason for her rebellious period.
Just sat down w/ @realdonaldtrump & Melania. Intv w/ his family #abc2020 Friday. Tonight we talk ISIS @WNTonight pic.twitter.com/p6tMCt0mRi

— Barbara Walters (@BarbaraJWalters) November 17, 2015
According to Walters' daughter, she felt like an outcast and considered that she could relate more with a housekeeper than the girls in her "elite private school." Meanwhile, Walters kept working, unaware that her daughter was slipping away.
When Jackie was 15 years old, she went missing for an entire month. She hitchhiked 800 miles with a "guy" she met on the street as she thought that running away would solve all her problems.
Instead of taking her home, Walters sent Jackie to an intervention program in Idaho.
It's a very special day - and I hate every moment of it. (But thanks for all the birthday wishes!) pic.twitter.com/6jSw62Ddw7

— Barbara Walters (@BarbaraJWalters) September 25, 2013
JACKIE'S REBELLIOUS PHASE
While most parents would have called the police immediately, Walters didn't. She didn't want "the headlines" for her daughter because she was unsure what Jackie could do. Walters revealed:
"When I first found out all the things that she had done, I was so shocked. And Jackie is so open. Sometimes I think I wish I didn't know."
Jacqueline Dena Guber confessed that she did different drugs during her teenage years as they numbed her feelings but didn't take away the real issues she was dealing with.
GETTING BETTER
A month after leaving home, the "guy" found Walters' phone number in Jackie's wallet and called her. The TV personality then sent an ex-Green Beret for her daughter.
Instead of taking her home, Barbara Walters sent Jackie to an intervention program in Idaho. Jackie stayed there for three years and has credited the program with saving her life.
From that point on, Jackie has kept herself mostly away from the drama. In 2013, though, she was arrested for a DUI but was so out of control that she had to be "taken to the ground" to keep her from running into traffic.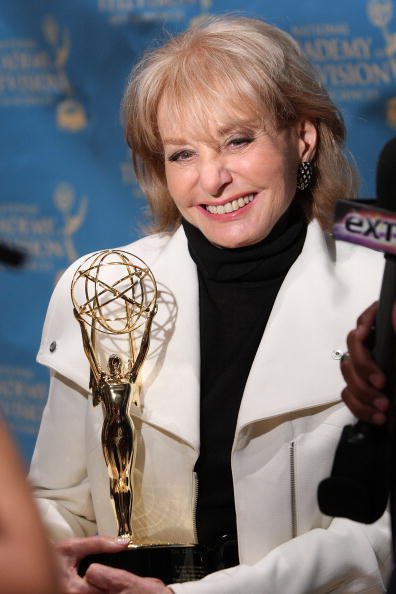 In a 2014 interview, Walters pointed out that she adored Jackie and regretted not spending more time with her daughter because of her demanding career.
Nowadays, Jacqueline Dena Guber and Barbara Walters have a much better relationship. Still, Jackie prefers to live her life away from the spotlight.