Teacher Shares His Pride as Florida Teen Saves 6-Month-Old Baby after Learning CPR in School
Savion Harris saved the life of a baby that was not breathing and had turned blue in the face by performing CPR, which he had learned at school. 
Savion Harris, an 11th Grade student at Crestview High School, came to the aid of a six-month-old baby that was not breathing, causing the child to turn blue from a lack of oxygen. 
Harris immediately started performing CPR on the infant when he was at work, and his boss came in screaming with the baby in his arms. The teenager was able to get the baby breathing again as he started crying, showing that he was responsive.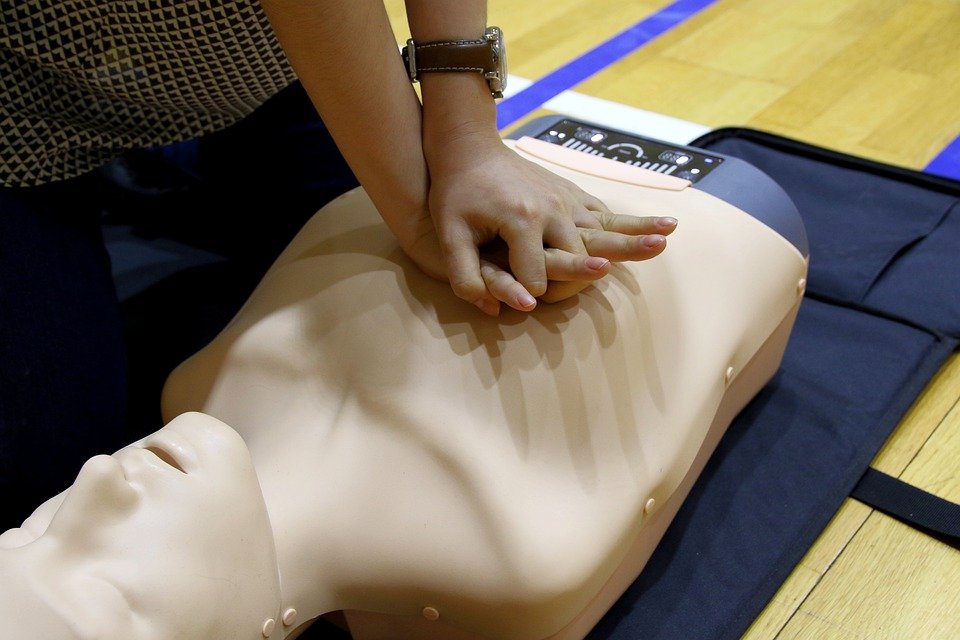 LIFE-SAVING SKILLS
Crestview High School shared a photo of Harris and his teacher, Dr. McKenzie, gushing over their student who put his life-saving skills to practice in an emergency situation, which led to preserving a baby's life. 
The school revealed how proud it was of the 11th grader who had learned how to do the chest compressions for CPR in a class that he had attended at school. Alongside the snap, the school wrote: 
"His quick thinking had him performing chest compressions with EMS on the line and the baby began crying. We're so proud of him and the life-saving service he rendered!" 
CALL 911
The teenager did not perform the CPR on the six-month-old baby unassisted as he had EMS on the line whilst he was rendering the life-saving skill. Harris shared about how fast the moment went by, saying: 
"It was a very short, but like intense couple of minutes. Just like two or three minutes at the most, but it was extremely intense."
Harris completed his CPR certification as part of the Allied Health Career and Technical Education Program offered at Crestview High School, which has Dr. McKenzie at the steer. The educator shared how proud he was of Harris in an interview.
Great job Savion! The 11th grade student from Florida used his CPR skills learned at school to save a baby on Saturday.https://t.co/FCxw6psPrV

— KUTV2news (@KUTV2News) March 25, 2021
FUTURE NURSE
After the traumatic incident passed, the 16-year-old Florida native has had a chance to consider what his future holds and is thinking of pursuing a profession in the medical field. The incident has shown that he carried potential. 
Harris shared that he is hoping to complete a college degree, enabling him to become a trauma nurse. Thinking on his feet in medical emergencies is clearly one of his strong suits, which he will put to good use in the Emergency Room. 
#Florida Teen Saves 6-Month-Old Baby's Life With #CPR He Learned In School https://t.co/CYwgVaJEZm pic.twitter.com/WqWh7bcoBV (via@balleralert) #news

— HEADLINE NEWS (@Newzjunkie_) March 27, 2021
ANOTHER SAVIOR
16-year-old Harris is not the only teenager who has come to rescue a baby in dire need of help. Chase Eller, a student at Sullivan High School, performed the Heimlich Maneuver on a choking baby. 
When Eller saw that the baby was choking and the mother was unable to help the child correctly and in turn panicked, he jumped up to help the baby and cleared the airway by performing the life-saving move. 
Teenager saves baby's life https://t.co/3TFWqHUMTf [Do you know what to do if a child is choking?)

— L.E.O. Self-Education (@NEMRTLibrary) February 1, 2021
Like Harris, Eller used the skills that he had been taught at school while attending a CPR training course, which equipped him with the necessary knowledge and skills to help the choking infant. 
The 16-year-old shared that he ran to the aid of the baby before he could stop himself and credits the adrenaline for his bravery. Both Eller's parents and his school are very proud of his courageous actions.