Dwyane Wade's Daughter Kaavia Wears Bunny Ears & Rabbit Print Dress during a Playdate on a Farm
Kaavia James recently left hearts melting in a new social media post that saw her dressed in a rabbit print dress and bunny ears hairband. The two-year-old looked super adorable!
Dwyane Wade and Gabrielle Union's daughter Kaavia James might be well known for already having a no-nonsense personality, but if there is one thing the 2-year-old enjoys doing, it is hanging out with her friends and playmates. 
In a recent Instagram post on the toddler's parent-run Instagram, Kaavia was pictured on a farm playdate with her best buddy Crosby Sparrow who has made multiple appearances on her social media in the past.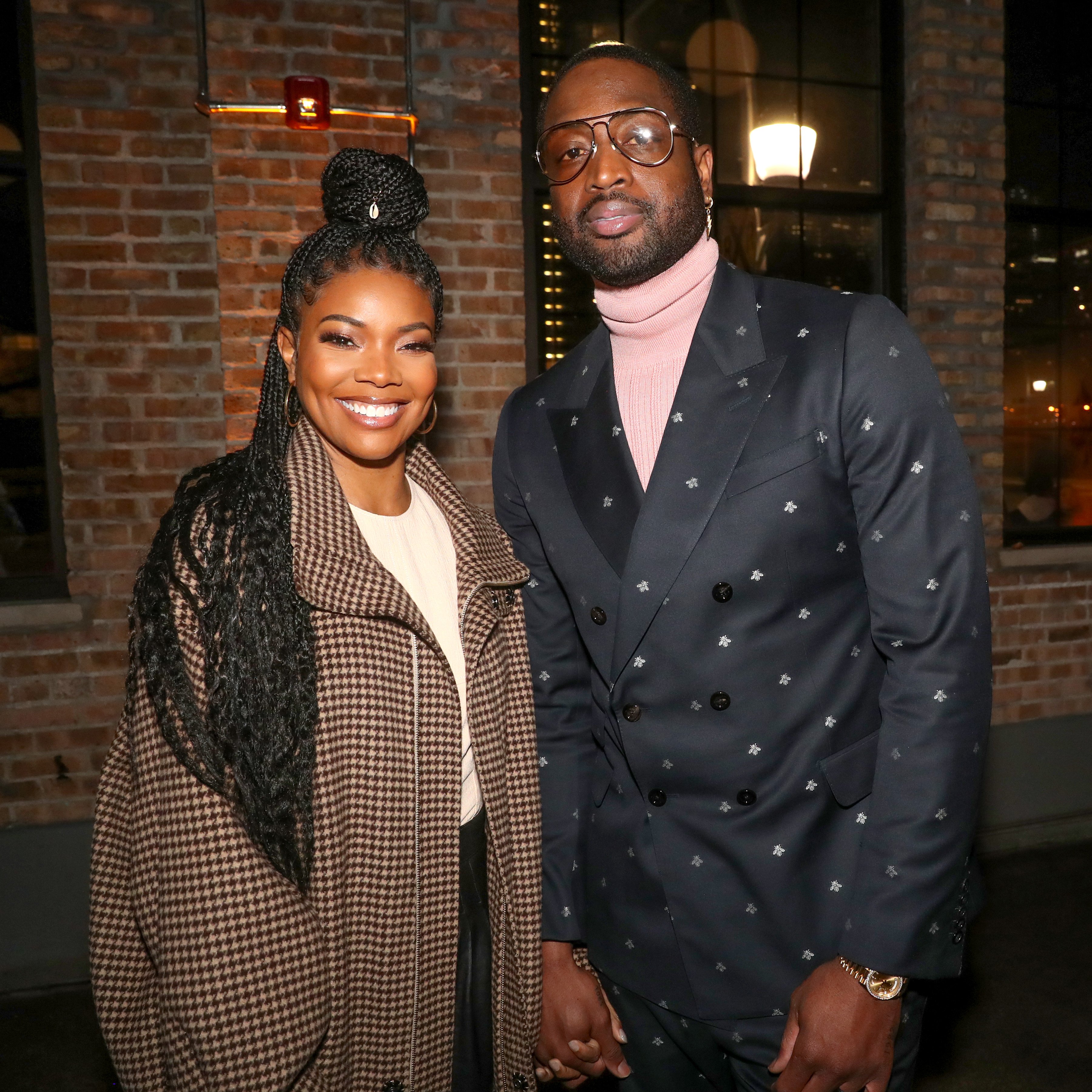 While Kaavia donned a colorful rabbit print top, matching pants, and little orange crocs, Sparrow was dressed in a white tee, black jeans, a camouflage baseball hat, and a pair of sneakers. The adorable duo topped off their outfits with a cute pink bunny ears headband. 
The post featured a series of pictures of them walking through the field and sitting in a farm cart. Another adorable snapshot captured the duo drinking water from their bottles. The post was sweetly captioned:
"Sunday Sweetness. Peaches and Herb Reunited 🐰🐰@crosby_sparrow. 💛👶🏾"
Unsurprisingly, Kaavia's new pictures racked up several reactions from her fans and followers who took to the comments section, gushing over how adorable she and Sparrow looked together.
One user complimented Kaavia's outfit, while another described her as precious. A third user shared her opinion on the toddler's friendship, noting that they complement each other perfectly.
Kaavia is the sole inspiration behind her upcoming parents' children's book, "Shady Baby" set to be released in May.
More photos from the duo's playdate were shared in a separate post showing some of the other fun activities Kaavia and Sparrow did while hanging out together on the farm.
One showed them standing next to a pink wall, while another captured Kaavia mid-air as she jumped off a wooden platform. The images were accompanied by a caption referencing Kaavia's hilarious facial expression.
Kaavia's latest playdate is no surprise as she often hangs out with her friends, including the famous ones like Tia Mowry's little daughter, two-year-old Cairo Hardrict. `
Taking to social media last month, Union and Mowry shared snippets from their daughters' playdate together, and fans could simply not get over how adorable the duo looked together.
When Kaavia is not having playdates with friends, the little one is busy making fans laugh with her adorable antics and ever serious facial expressions which have earned her the nickname Shady Baby.
Whether she is posing with her famous mom or posing alone, Kaavia never holds back in showing her displeasure. At just two, the little one already has quite the personality.
With how famous and assertive she has grown in just two years, it comes as no surprise that Kaavia is the sole inspiration behind her upcoming parents' children's book, "Shady Baby" set to be released in May.
In years to come, not only will fans get to see more of Kaavia, but they will also witness an eruption of her already existing fame. At just two, this little one is already every bit a superstar!