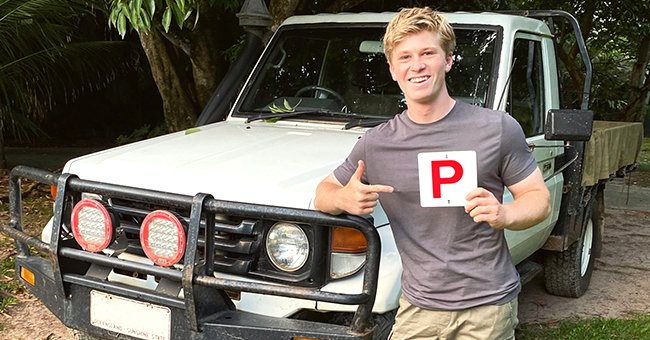 Twitter/RobertIrwin
Robert Irwin Passes Driving Test & Visits Niece Grace Using His Late Father Steve's Truck

Robert Irwin shared the great news of passing his driving test on social media. The proud uncle took his late father Steve's truck to visit his newborn niece Grace at the hospital.
Robert Irwin is taking his role as an uncle seriously and is paying homage to his late father while at it. Yesterday, he shared the sweet way he managed to involve his father's presence as they celebrated the first Irwin grandchild's arrival.
In a social media update, Robert revealed that he successfully passed his driving test, and his first trip was dedicated to none other than his beloved newborn niece, Grace. He shared that he drove Steve's struck to visit Grace in the hospital.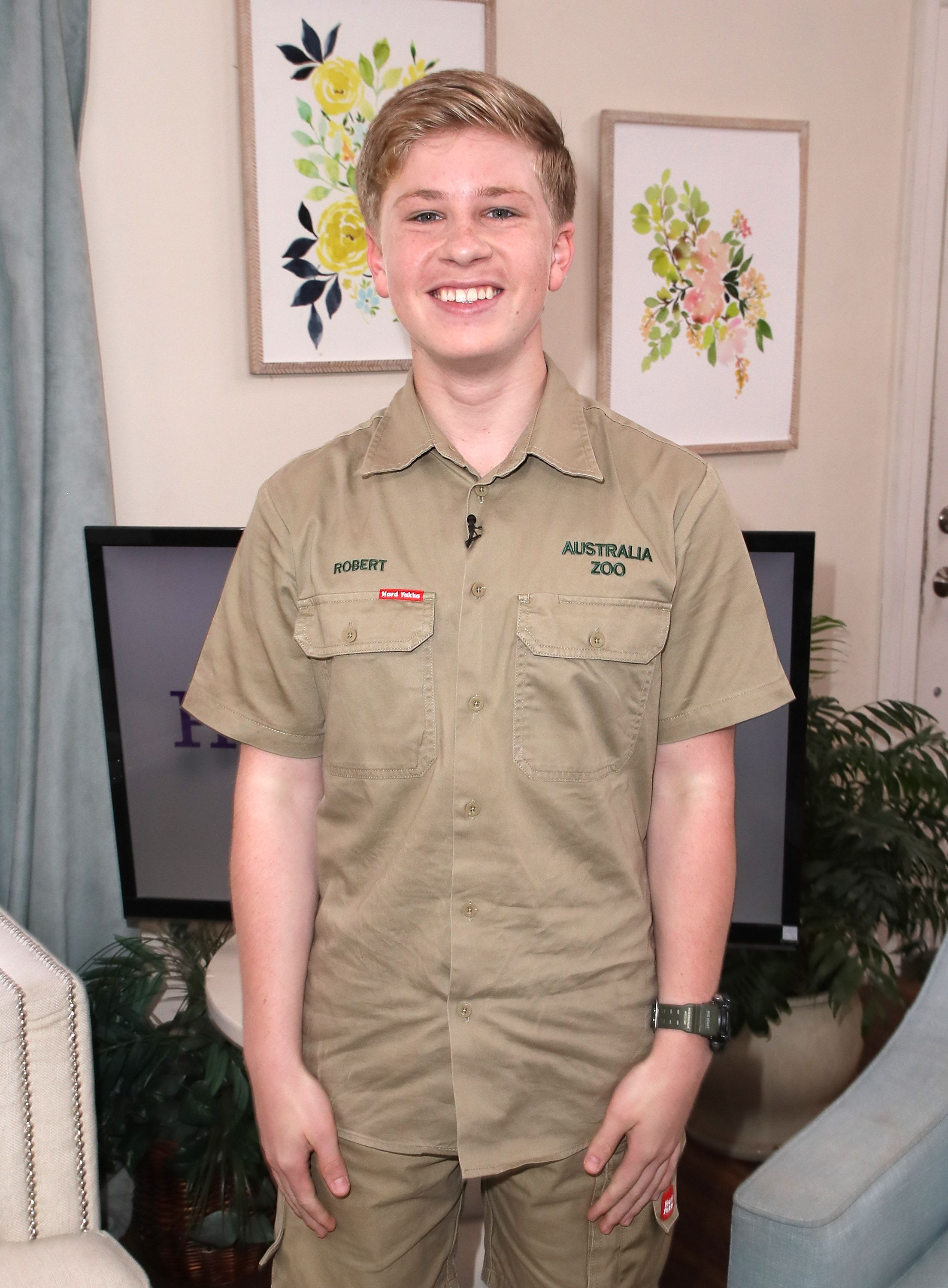 Conservationist/TV personality Robert Irwin at Hallmark's "Home & Family" at Universal Studios Hollywood on April 24, 2018 | Photo: Getty Images
He uploaded a heartwarming image of him wearing a shirt with the letter P print while posing next to the white vehicle. Bindi Irwin congratulated her younger brother on passing his driving test in the comments, writing, "so proud of you."
Bindi and Powell welcomed their bundle of joy on their first wedding anniversary.
Robert was on cloud nine on Thursday when Bindi and her husband Chandler Powell welcomed baby Grace. The 17-year-old celebrated the fantastic news with a heart-melting image of him cradling the infant. He gushed in the caption, writing:
"Let the uncle adventures begin! Love you so much, Grace. This little one picked the two best parents in the entire world."
He described his sister as a caring and strong mom and referred to his brother-in-law as fun, cool, and kind. Robert concluded the post, noting that he couldn't wait for the adventurous journey ahead of the family.
Fans may recall that Robert began his driving lessons last year with the help of his mother, Terri Irwin. In an October post that showed him and Terri in his father's truck, the "Crickey! It's the Irwins" star described his mom as the best instructor.
Bindi and Powell welcomed their bundle of joy on their first wedding anniversary, and it was indeed a double celebration for the new parents. In a post introducing their daughter to the world, Bindi marked the milestones.
The new mom revealed that they named Grace Warrior Irwin Powell. She shared that their daughter was named Grace after her great-grandmother and some of her husband's relatives from the 1700s.
As for the infant's unique middle name, Warrior Irwin, Bindi explained it was a tribute to her late father and his impressive legacy as a wildlife warrior. The doting mother concluded, praising Grace for choosing the perfect day to arrive.
Please fill in your e-mail so we can share with you our top stories!