Halle Berry Looks Head over Heels in Love Posing with Boyfriend Van Hunt in a Sheer Red Dress
Halle Berry finally revealed her relationship with Van Hunt mid-last-year, and if her dress and caption in one of her latest Instagram posts have anything to say about it, it appears that their romance is running red-hot. 
Award-winning actress Halle Berry recently took to Instagram, where she posed with her boyfriend and music artist Van Hunt, and although she was barefoot, she looked head over heels for her man. She posed in a sheer red dress for the photos. 
Berry appeared to be spitting fireworks as the combination of her red dress and the spark between her and her lover overtook the post's whole ambiance. Their combination of style and adoration for each other shone through the snapshots.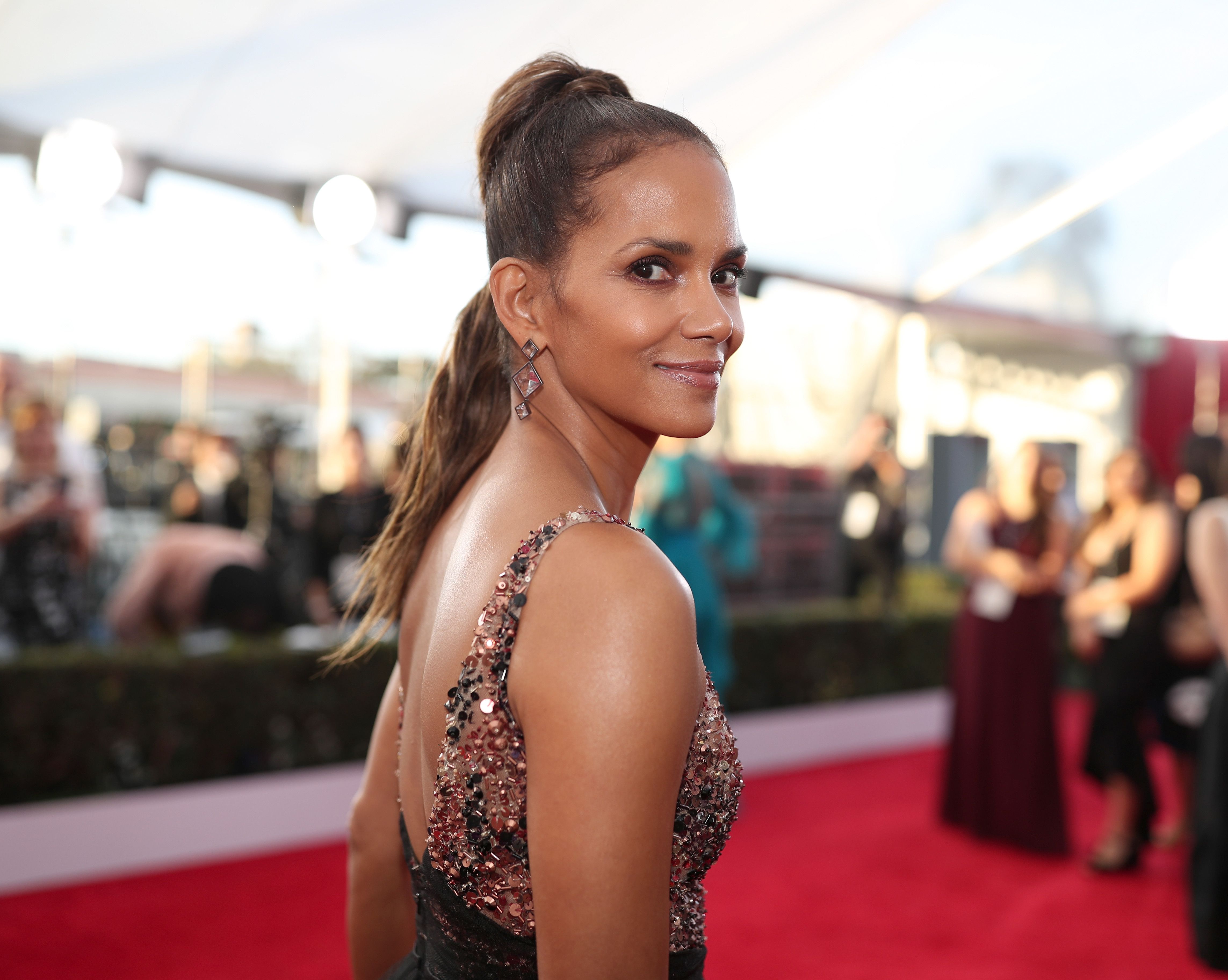 RED BERRY
Berry's sheer red dress was striking, somehow managing to look tasteful and yet deeply sexy at the same time, with the fishnet material giving viewers a glance at her toned thighs and toned midriff. Taking to the caption, she wrote: 
"This ain't no lukewarm kinda love. 🤎"
This caption was truly echoed in the pictures, with one shot capturing the two lovebirds smiling and looking deeply into each other's eyes. Hunt's red hat matched the actress's dress as if implying a large compatibility level between the two. 
LUCKY IN LOVE
Hunt's red hat combined with a long black and white jacket and grey suit pants with sneakers gave off a quirky and artistic yet casual rock and roll feeling. His pants also complimented his slightly grey and silver-fox beard. 
Hunt is a multi-faceted musician jumping from genre to genre and having won a Grammy in the early 2000s.
Admirers of the couple wooshed into the comment section, gushing over their obviously loving relationship. Overall, the post was incredibly popular with fans and followers from all corners of the internet leaving just over 312,000 likes behind. 
MUSICAL MUSE
Speaking about his relationship with the renowned actress, Hunt seemed absolutely enamored with Berry. He expressed how she had completely changed him and his life, saying: 
"I'm a completely different person, I can say it like that, and I think that it's improved every aspect of my life."
He continued, admitting that music was just one of the many areas that Berry had touched as a muse.  He has also conveyed his joy about how he was so warmly welcomed into her family by her and her children; Nala, 13, and Maceo, 7.
OFFICIALLY TOGETHER
Berry finally confirmed her romance with the singer via an Instagram post she shared in the middle of last year. She originally posted some teasers, initially driving fans and followers wild with curiosity. 
In the actual announcement picture, Berry wore a black T-shirt with the music artist's printed name on it, as well as a green cap. She took to the caption, finally dropping the bomb by writing, "now ya know... ♥️🦶🏽"
Hunt is a multi-faceted musician jumping from genre to genre and having won a Grammy in the early 2000s for "Best R&B Performance By A Duo Or Group With Vocals." This was his one win out of two nominations in different categories. 
The singer didn't finish college but said he would probably work in astrophysics or applied mathematics if he didn't pursue music. Hunt has reportedly toured with a plethora of famous artists, including Kanye West and Mary J. Blige.