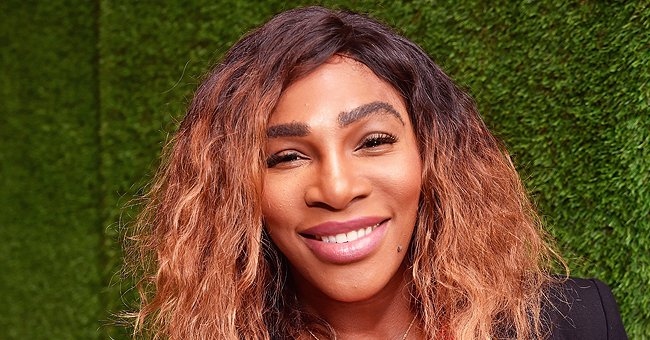 Getty Images
Check Out Serena Williams & Her Daughter Olympia Dressed In Matching Pink Swimsuits
Serena Williams and her daughter are an "unstoppable" pair. The mother-daughter duo recently showed off their modeling chops in matching pink swimsuits— details here.
Serena Williams' daughter has been stealing hearts right from birth, and on April 7, she stole a few more when she joined her mother for a photoshoot.
Photographer Ronald Wayne took the snaps, and it featured the beautiful mother-daughter duo posing up a storm in pink swimsuits that matched.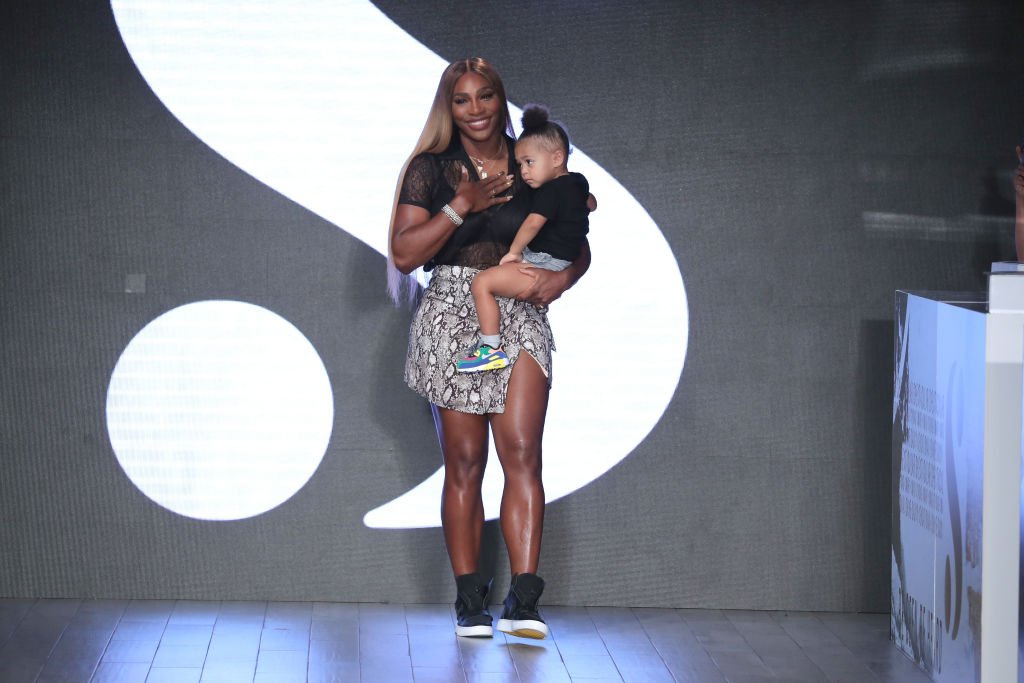 Serena Williams and her daughter Olympia on the runway of her "S by Serena Williams" fashion show in September 2019. | Photo: Getty Images
The swimsuits they had on were emblazoned with their new nicknames. "The Shady One," was written on Serena's outfit while Olympia's moniker identified her as the "Wild Child."
A marina fringed at the edges with palm trees and an aquamarine pool constituted the shot's background, giving an impression that the shoot happened in a tropical locale. In her caption, the proud mother wrote:
"The Shady One and the Wild Child, together we're unstoppable."
She also shared video footage and in it, her daughter, who sported adorable little afro puffs, stole the show even though Williams was right beside her.
The footage ended with a thumbs up from the "wild child," and introduced Williams and the adorable tot with their monikers. In her caption, the tennis star asked viewers to "pick their player."
She had put a tennis racket in her dainty hands, albeit not without a lot of hesitation.
It was all just cuteness overload, and her fans said as much in the comment section. They all thought the pair looked gorgeous, but their opinions differed on what player they would go for.
Williams shares Olympia with her husband, Reddit co-founder Alexis Ohanian. They tied the knot in November 2017 in New Orleans. Olympia is their first child, and they welcomed her in 2017.
Since then, she has consistently been breaking the internet. It is unsurprising, the act itself is a hobby for Williams, who is considered a superwoman in today's world. Not only is she one of the elite in tennis, but she is also a fashion icon and entrepreneur.
Her daughter seems to be leaning towards fashion as well. However, last year, Williams revealed that she had put a tennis racket in her dainty hands, albeit not without a lot of hesitation.
It was a way to keep the toddler busy during the COVID-19 pandemic, but Olympia is thoroughly enjoying it and may even be looking to make a living from it. The apple most certainly did not fall far from the tree.
Please fill in your e-mail so we can share with you our top stories!