Watch 'Today' Show Hosts Get Their COVID-19 Vaccines on Air At the Rockefeller Plaza In NYC
Five "Today" show hosts received their COVID-19 vaccines simultaneously as they raise awareness about the importance of getting vaccinated.
After a year of hearing one devastating news after the other, the world has advanced towards a better tomorrow regarding the COVID-19 pandemic. As vaccines are being produced, humanity is one step closer to going back to normalcy.
During Wednesday's live broadcast of "Today," five hosts, Savannah Guthrie, Sheinelle Jones, Jenna Bush Hager, Craig Melvin, and Dylan Dreyer, received their first dose of the vaccine at New York City's Rockefeller Plaza.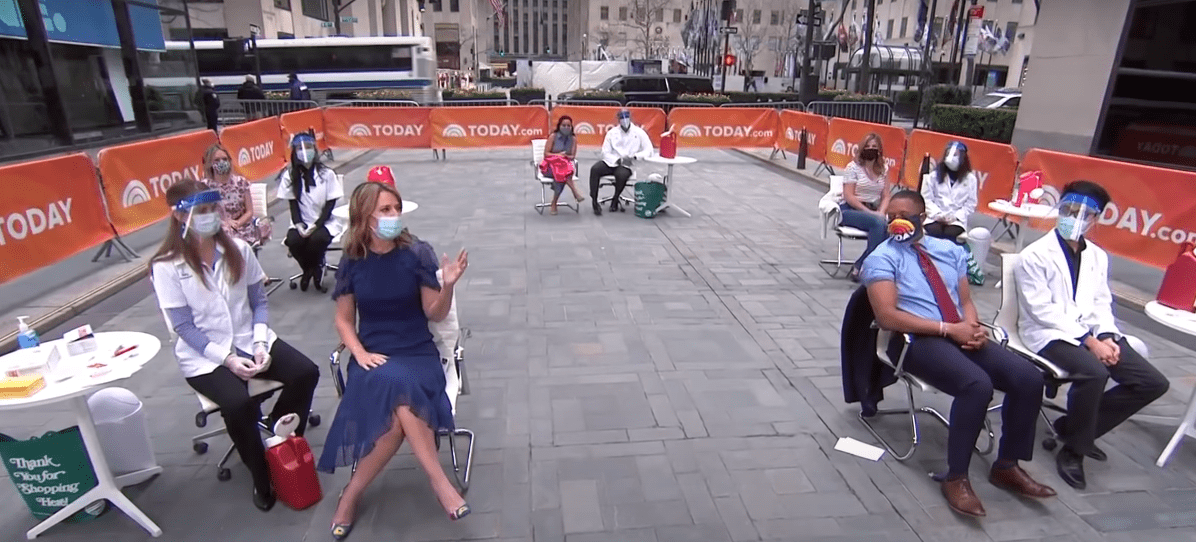 Co-host Hoda Kotb, who previously got her vaccine at a doctor's hospital, counted down from five for all shots to be administered simultaneously. Each of the five hosts had a medical professional beside them while six feet apart.
According to Guthrie, the process was quick and painless, while Melvin said he was close to tears because of the joy and hope the vaccine gave in bringing the country back to its normal state.
Al Roker, 66, who joined Kotb in hosting the episode, received his first dose of the Pfizer vaccine in January as he met the criteria to be a priority. Roker, who had prostate surgery in November, revealed that securing a slot was not easy.
All past and still living American presidents, except for Donald Trump, joined forces and appeared in a video advertisement.
Watch @alroker get his COVID-19 vaccination live on TODAY. pic.twitter.com/6isXWkWXBT

— TODAY (@TODAYshow) January 19, 2021
Like his fellow "Today" co-hosts, Roker broadcasted his shot on the show. After a few weeks, the anchor received his second dose, making him a fully vaccinated citizen. During Wednesday's segment, Kotb said:
"The vaccine rollout is in full force -- nearly 170 million doses given here in the US so far."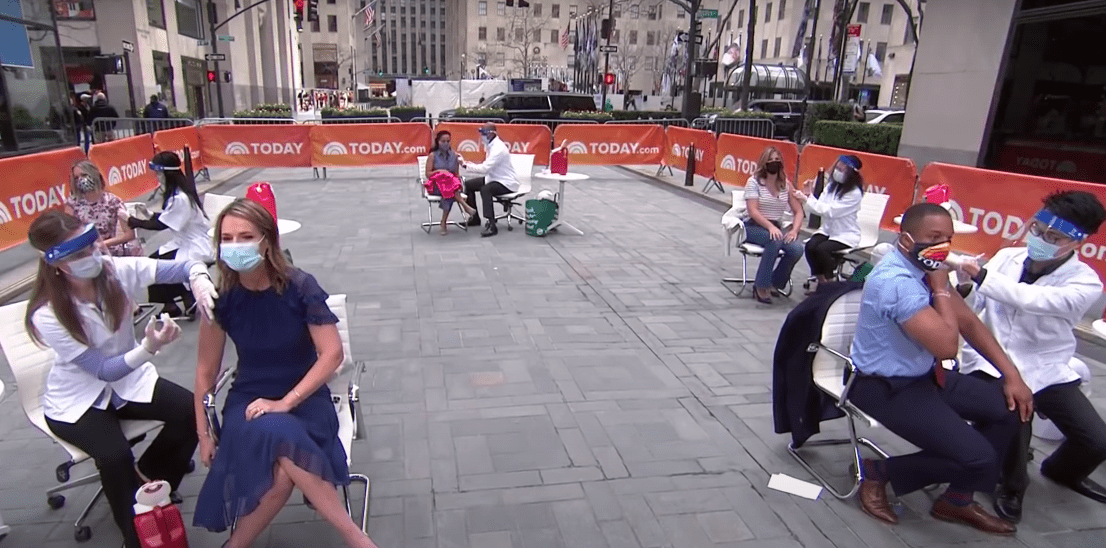 A doctor invited on the show also shared about the vaccine, admitting that there are a few side effects one may feel after receiving the first and second dose. However, such symptoms are signs that the vaccine is working inside the body.
He further explained that it is essential to get vaccinated and fully inform those who are hesitant to receive the medication. He added that it is not only to protect oneself but also for the safety of a loved one.
In March, all past and still living American presidents, except for Donald Trump, joined forces and appeared in a video advertisement to encourage Americans to receive the COVID-19 vaccine.
Included in the clip were Jimmy Carter, Bill Clinton, George W. Bush, Barack Obama, and their first ladies, explaining how the doses can help fight the virus. Some of the vaccines distributed in the US are from the companies Johnson & Johnson, Moderna, and Pfizer.