Chris Brown's Baby Son Aeko Rocks Cute Hairdo Standing Near a Vase of Flowers In a Beige Outfit
Chris Brown's baby boy stole many hearts on social media recently after his father shared a picture of him sporting a cute hairdo as he posed in a fine beige outfit— details here.
Famous American singer Chris Brown recently stunned his seven million fans on Instagram with an adorable picture of his lookalike son Aeko.
In the shot which was shared via his Instagram story, the cute toddler stood with one hand on a modern-looking table that held a vase filled with pretty flowers.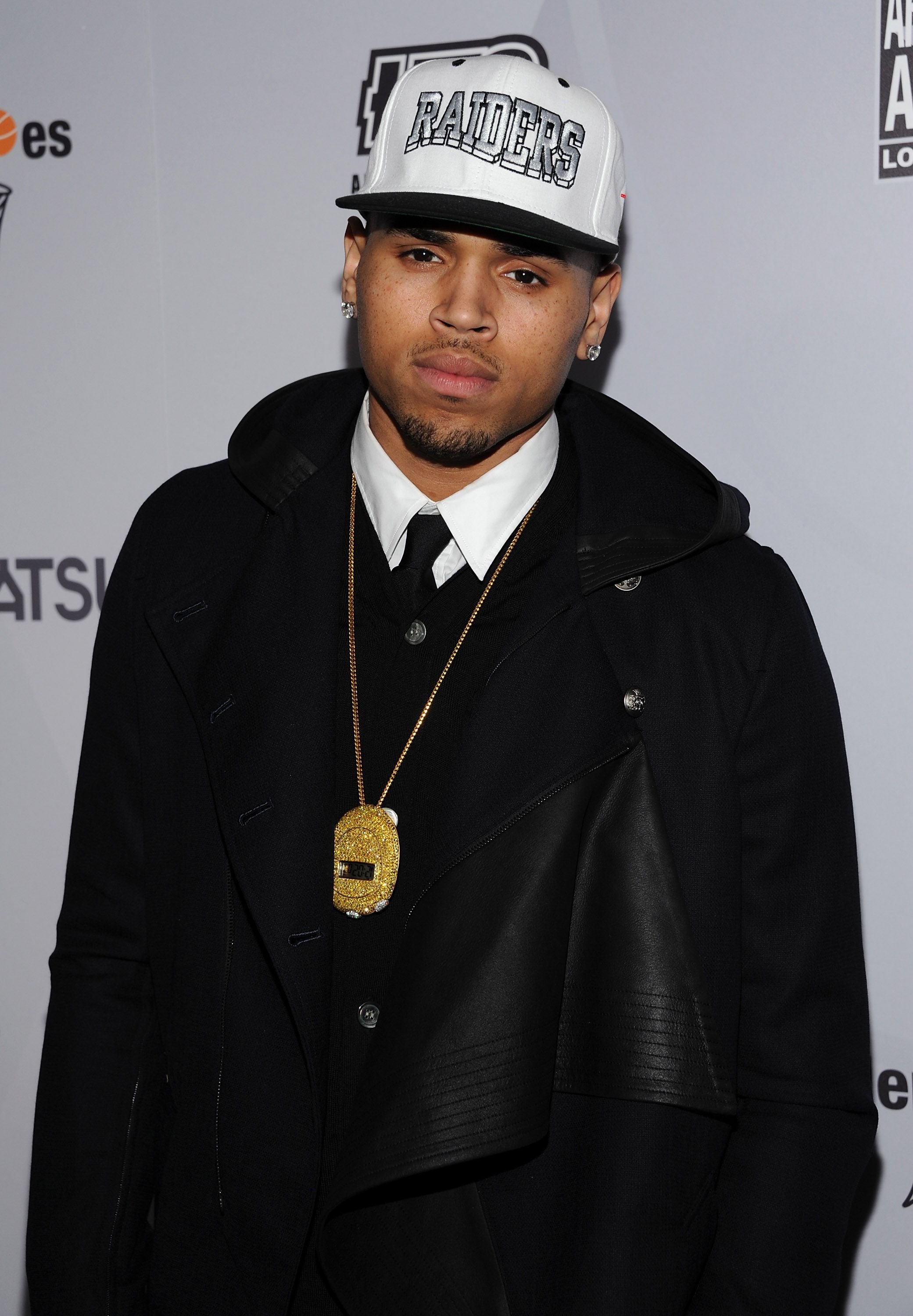 His other hand was caught frozen halfway toward the vase of flowers, and the look he had on his face resembled that of a child caught doing something wrong.
The little boy was dressed in a beige outfit that consisted of a round neck top and thick pants that had black star symbols emblazoned on them. 
Aeko is Brown's second child— he shares him with his ex-girlfriend Ammika Harris. The resemblance the proud father shares with his son is quite uncanny and has been referenced with pride by him a couple of times on social media.
Brown and Aeko's mother, Ammika Harris, were in an on-again, off-again relationship that started in 2015. In 2019, their fans started to suspect that Harris was pregnant with the singer's second child.
The pair are known to get flirty on social media now and then.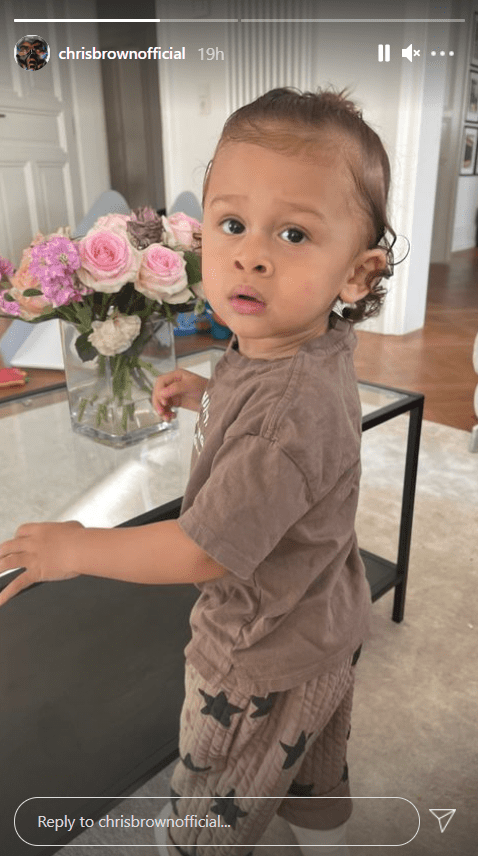 Brown was present for the delivery, and he shared news of Aeko's arrival on November 20, 2019, via his Instagram page. Harris confirmed the news on her own Instagram page, confessing that she loved the little boy the moment she set eyes on him.
Even though they made the revelation, fans were not allowed to see Aeko's face until December when Brown posted a priceless snap of him. 
Aeko reportedly resides with Harris in Germany— there, she does virtually all her modeling works. Brown lives in Los Angeles but makes sure to keep in touch as he does not want to miss any of his son's milestones.
As for how things are between him and Harris, they are focused on co-parenting Aeko, but the pair are known to get flirty on social media every now and then. 
Brown also has a daughter named Royalty, whom he shares with his ex, Nia Guzman. The two parents have hit rough patches over the years in their efforts to co-parent the adorable girl, but they have managed to make things work for her benefit.