Pastor Sarah Jakes Roberts Shows Slim Waist Rocking Green Puff-Sleeved Top & Wide-legged Pants
Best-selling book author and pastor Sarah Jakes Roberts recently showed off a stylish top and wide-legged pants on her Instagram feed.
Pastor Sarah Jakes Roberts is not just an acclaimed book author; she is also a power dresser, as shown in her recent photo on Instagram. Fans were impressed by her jaw-dropping look.
Roberts, 31, dazzled her fans in another show-stopping look on her Instagram. Her latest post showed her divinely dressed in a matching green puff-sleeved top and pants.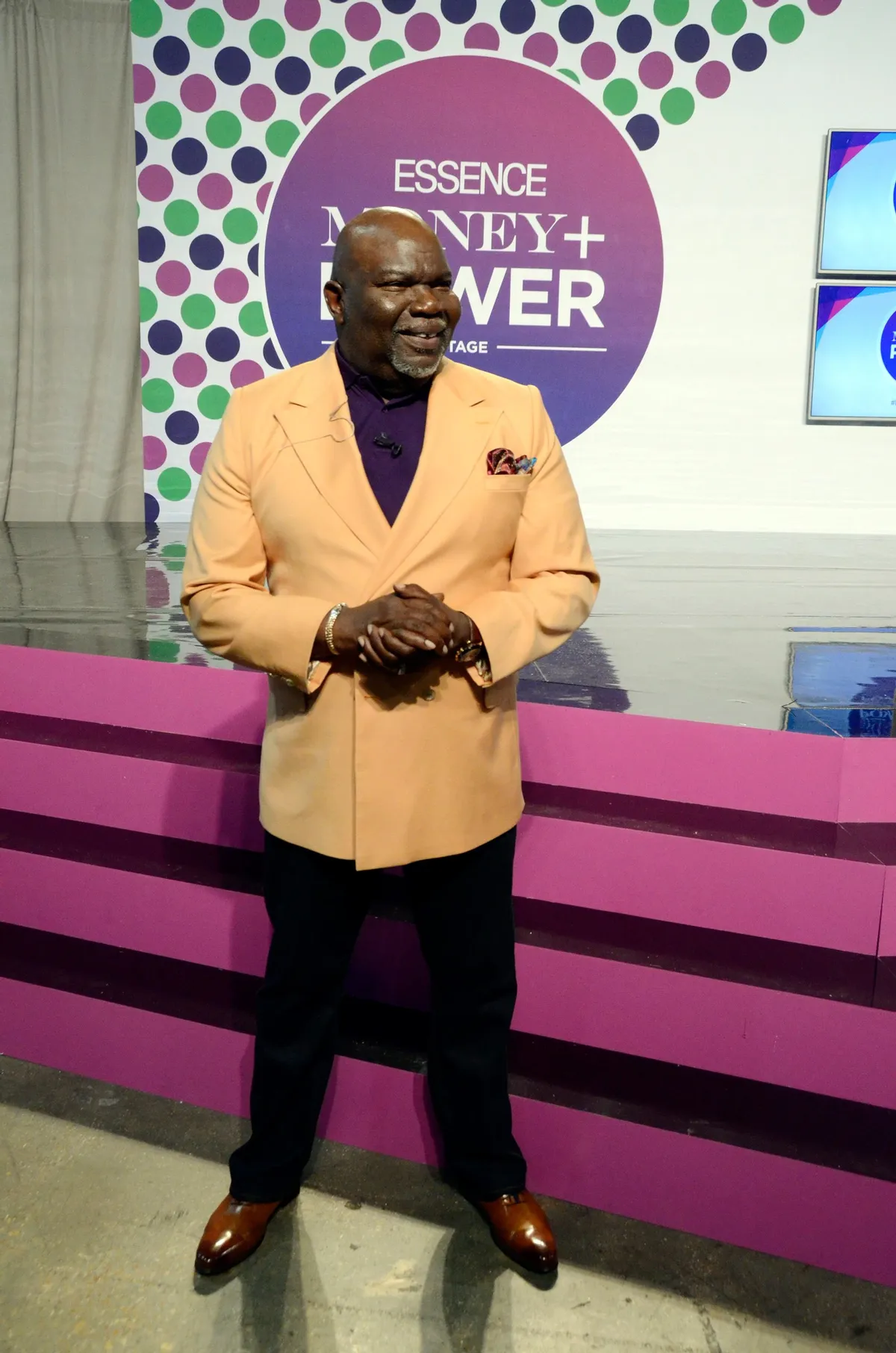 Roberts emphasized her sleeve's puffiness by extending her arms on the side - her left hand holding a few strands of her hair while the other resting against a white wall.  The motivational speaker's wide-legged pants highlighted her slim waist.
In the caption, she revealed that a close friend was behind her stylish outfit. Her chic ensemble captivated fans who praised her for her ability to wear elegant clothing. An admirer commented, "This is fierce!!"

Roberts has gained many fans over the years as a four-time book author and a media personality. Outside of work, she is busy being a mother to six beautiful children - Makenzie, Malachi, Isaiah, Ella, Ren, and Teya. 
The multi-hyphenated celebrity faced hardships too when she was younger. 
As she keeps her career at the top, she has never taken her family for granted. She said that to balance work and motherhood, a person must determine which sacrifices to make for family and career.
Roberts has been married to Pastor Touré Roberts since 2014. The admirable couple manages two church communities - The Potter's House in One LA in Los Angeles and in Denver. 
The vibrant spiritual leader is the daughter of Serita and Pastor T.D. Jakes. Her siblings - Jermaine, Cora, Thomas, and Jamar - have also been active in their religious community.
Like her father, Roberts is also an influential and inspiring woman with an imperfect past. The multi-hyphenated celebrity faced hardships too when she was younger. 
She became a mother at 14 and later experienced a difficult public divorce. However, she managed to rise above the pain and pushed herself to transform into a strong woman with a purpose.
Roberts is passionate about advocating for women empowerment. She founded "Woman Evolve," a national movement that helps women break barriers and make a difference in the world. 
She recently published her fifth book, "Woman Evolve: Break Up with Your Fears and Revolutionize Your Life." The book is for women who feel stuck in the past but want change in their lives.