Serena Williams Looks Like a Black Swan as She Poses On a Pier Wearing a Gorgeous Ball Gown
Serena Williams recently stunned her fans with a gorgeous picture of herself dressed in a strapless ball gown as she posed up a storm on a pier— details here. 
Serena Williams has been serenading her followers on Instagram with back-to-back snaps from photoshoots, and they love it! On Saturday, the tennis star shared a series of snaps that captured her posing on a dock not very far from her luxurious Miami home.
The water that stretched a long distance made for a picturesque background. The photoshoot, which involved Williams modeling a watch for the Swiss watch manufacturer, Audemars Piguet, was photographed by Ronald Wayne.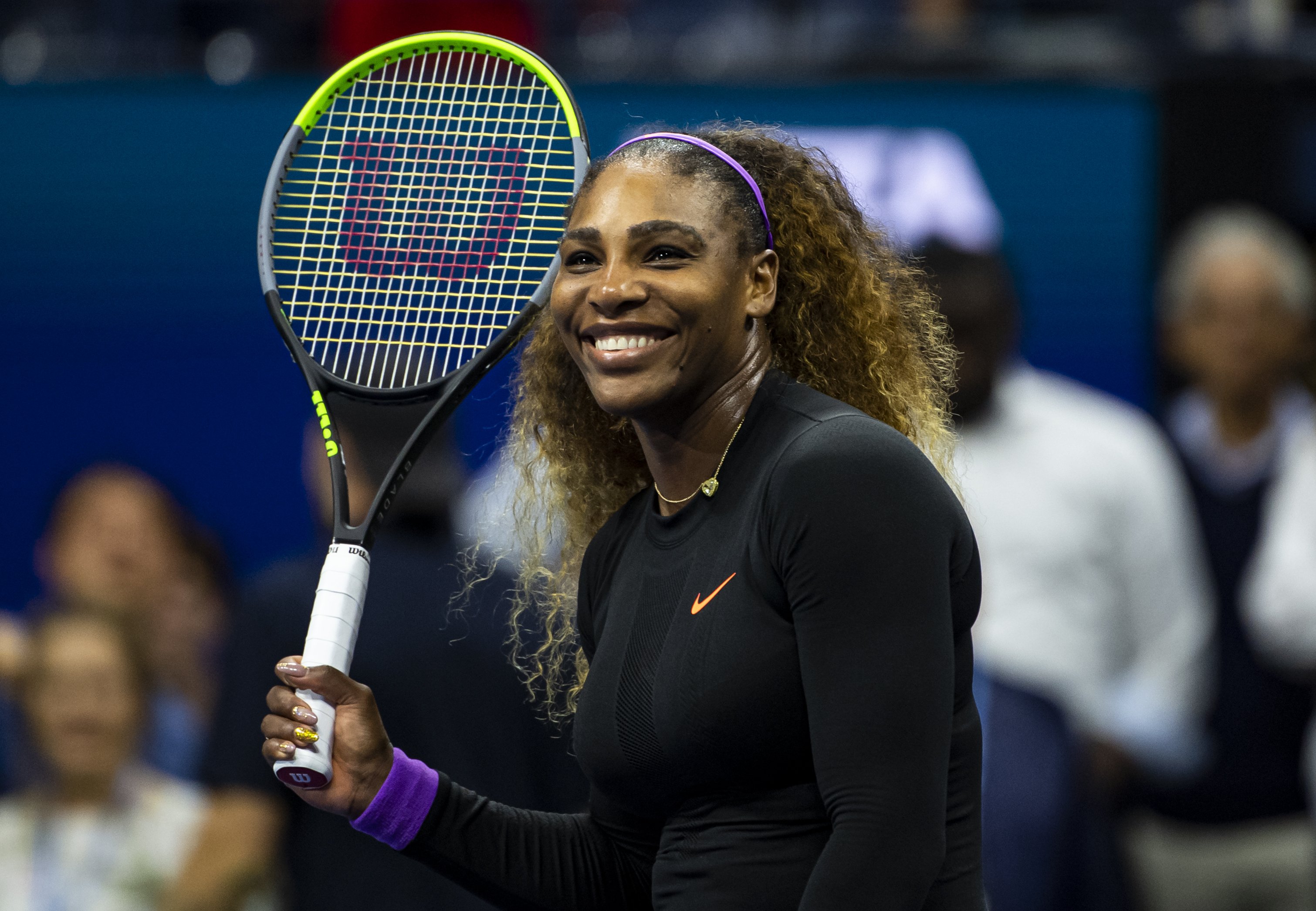 The outfit she wore for the shindig was a black strapless ball gown decorated with glittery sequins that stood out against the dark fabric. She wore a dark blonde wig that fell past her shoulders, and the only body jewelry visible to the camera was the timepiece and a ring. 
Williams tagged those who helped her achieve the beautiful look - her stylist was Kesha McLeod while her hairstylist and make-up artist were Angela Meadows and Natasha Gross, respectively. 
In the comment section, Williams' fans had nothing but sweet words and praises for her. They thought her outfit was top-notch, and they said as much.
Her daughter is the greatest inspiration for the talented sportswoman.
Since she lost her last tennis game, Williams has channeled her time into fashion. Her friend, Kelly Rowland, responded to that energy by gifting her a wonderful dress.
The fashion icon genuinely loved the strapless and tight-knit outfit, so she took to her Instagram page to share mirror selfies that captured her posing up a storm in the dress.
Williams told her fans she was about to "body" the outfit, and it was exactly what she did. The sexy 39-year-old has also had a joint photoshoot with Olympia, one that certified them mother-daughter goals. 
Her daughter is the greatest inspiration for the talented sportswoman because the precocious tot helped her fall in love with her body. Now, Williams enjoys representing the "beautiful dark women" out there, and they, in turn, love the picture she paints. 
Williams has shown time and again where she stands where activism is concerned. She works hard to make sure marginalized voices are heard through her venture capital firm and size-inclusive fashion label.