Daunte Wright's Parents Speak Out after a Police Officer in Minnesota Shot Their Son
20-year-old Daunte Wright, now deceased, may not be alive to air his account on how he got shot by a female police officer in Minnesota. However, his parents have spoken to "GMA" concerning the tragedy.
For the Wrights, it was a horrible way to begin a new week. The news of their son's death was nearly unbelievable as they had conversed with him a few seconds before he drew his last breath on Sunday.
Parents of the 20-year-old Daunte Wright, who died at the hands of a Caucasian female police officer had some things to tell the media in their grief.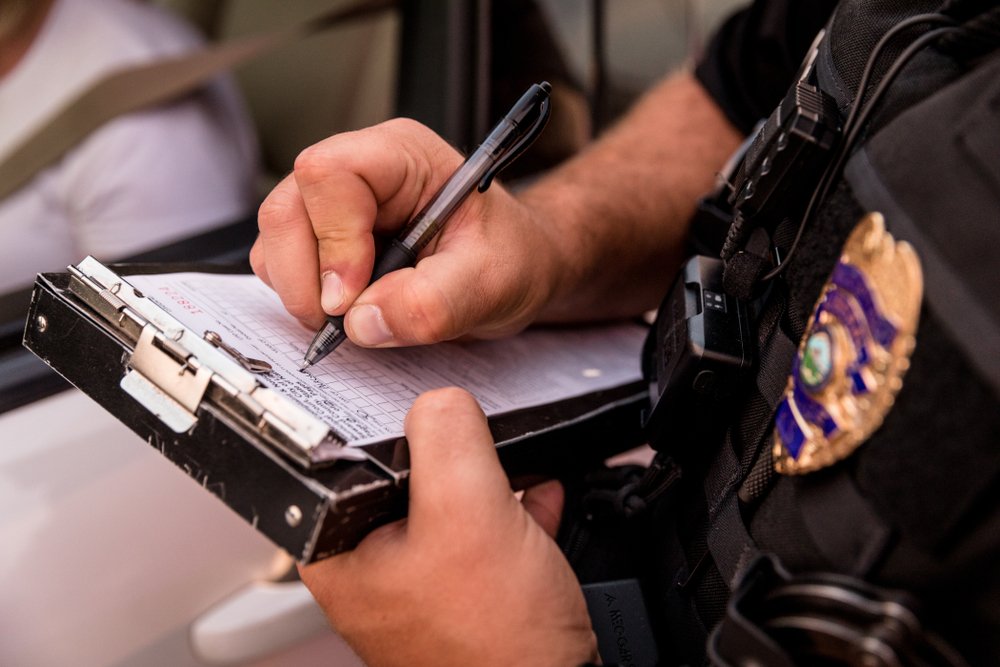 Aubrey Wright, Daunte's dad, revealed that the police version of his son's death can not be believed. While speaking to Robin Roberts of "Good Morning America," he said:
"I lost my son; he is never coming back...This officer has been on the force for 26 years. I can't accept that."
"There is no peace in this. Say his name. Keep saying his name. My nephew did not deserve this."

Naisha Wright, the Aunt of Daunte Wright, speaks out after her nephew was shot by a police officer and died following a traffic stop. pic.twitter.com/irGyDijrSd

— CNN Tonight (@CNNTonight) April 13, 2021
Before the interview, Police Chief Tim Gannon mentioned that the death was an accident on the part of the cop. During a news conference, Gannon talked about how the officer, identified as Kim Potter, reached for her gun and fired a single bullet.
All they yearn for is justice for their son who had a 2-year-old child.
The "officer" who murdered #DaunteWright is Kimberly Potter, who has been with the Brooklyn Center Police Department for 26 years.

Do you believe after 26 years in law enforcement, this woman didn't know the difference between a taser and a gun?#WhenKarensKill pic.twitter.com/M4Ceqhqsla

— Tariq Nasheed 🇺🇸 (@tariqnasheed) April 13, 2021
It is believed that she was going for her taser but mistakenly got a hold of a gun. The police maintained that Potter is currently on leave, and there are ongoing investigations to attain the extent of the crime.
Daunte's mom, Katie, explained that her son was pulled over because the cops noticed air fresheners in his vehicle. Before he died, the young adult called his mother who asked to stay on the phone to defend him if the officer asked about the car's insurance.
EXCLUSIVE: "The girl that was with him answered the phone and said that they shot him and he was laid in the driver's seat, unresponsive." — Daunte Wright's mother on the moment she learned her son had been killed by police during a traffic stop. https://t.co/gwMJmhAfUm pic.twitter.com/qP81ZYlNtE

— Good Morning America (@GMA) April 13, 2021
While Katie was at the receiving end, she heard the phone drop "hard," and later came some distinctive chattering between the deceased and an officer. 
Within a few minutes, the call went off. After trying to call back four times, Mrs. Wright finally reached her son, but unfortunately heard from his girlfriend, who was with him in the car, that he had been shot.
Daunte Wright should be alive tonight. And America must respond to the pain and trauma caused by injustices that Black Americans face every day.

— Secretary Pete Buttigieg (@SecretaryPete) April 13, 2021
The Wrights did not hide their weariness and admitted that it was hurtful. All they yearn for is justice for their son who had a 2-year-old child.
The 20-year-old's death sparked outrage in the community leading to a wave of protests, with residents defying the curfew. The city's mayor and the vice president also requested justice and a complete investigation into the situation.