Regina King Proves Age Is Just a Number Sporting High-Waisted Blue Pants & Matching Top By Dior
Regina King proves her talent in front of the camera, be it as an actress or in a photo for Instagram, while also demonstrating herself behind the camera as a gifted director, unafraid to comment on social issues. 
Recently, actress Regina King took to Instagram, proving that age is just a number. She stunned on the social media platform, wearing high-waisted blue pants and a matching top to go. 
She posted two pictures; the first one a close-up and the second one a full body snapshot. In both photos, she gave the camera a relaxed yet alluring smokey look, her eyes quietly filled with fierce confidence.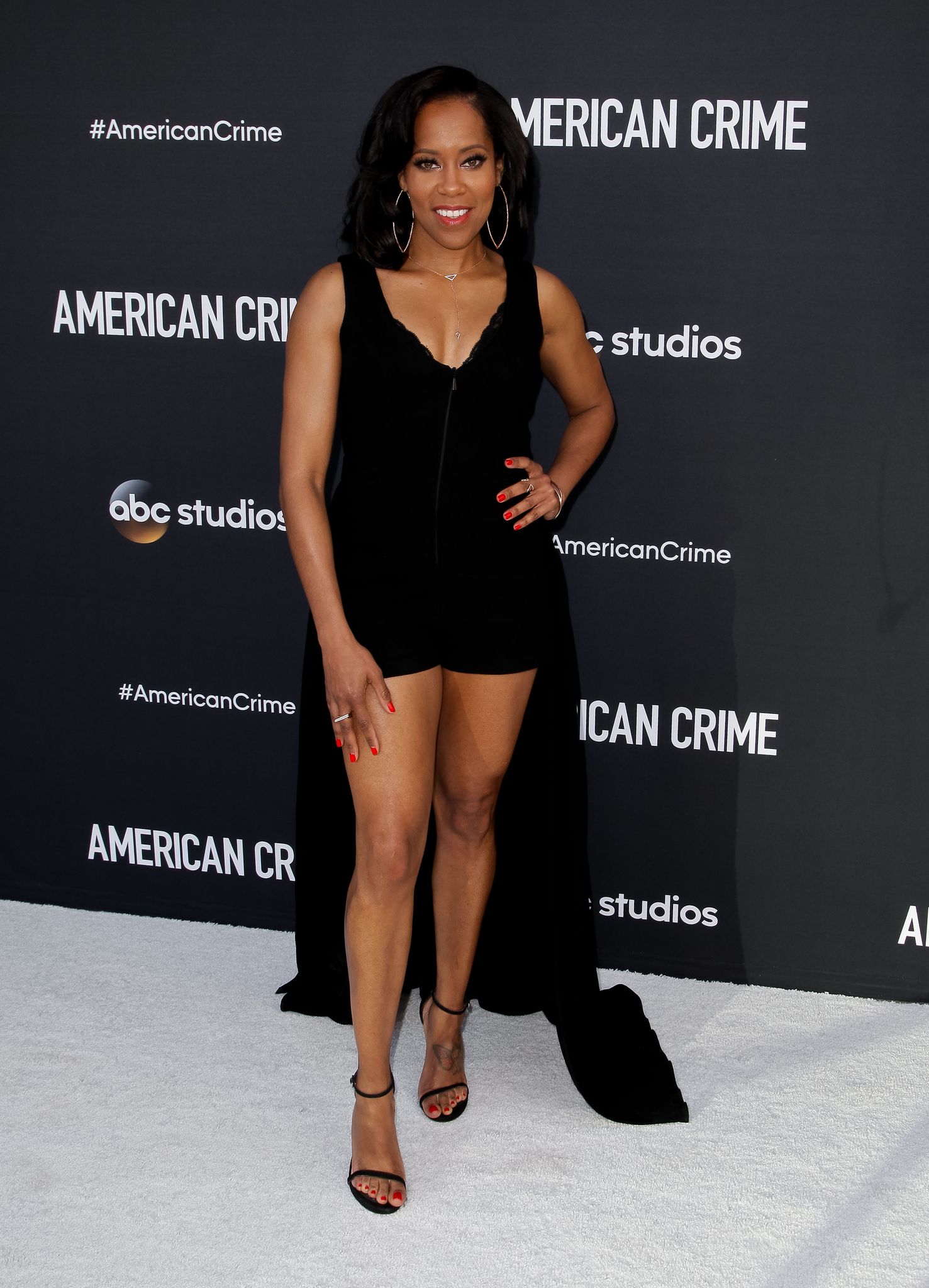 BLUE AND BOSSY
Her blue pants, which sported tiny white lines, giving it a denim look, came all the way up to her midriff, accentuating her snatched waist as well as her curvaceous hips. Taking to the caption, the actress wrote: 
"J'adore Dior. Was feeling BO$$Y so I had to put the extra lean on it in that 2nd pic?."
Her shirt also came to her midline, leaving a sneak peek of skin. A silky azure, transparent, and long sleeve T-shirt peeked out from under this outfit, linking with a fashionable collar and giving the outfit a power look. 
GOLDEN AND GLOWING
Her tresses were quirky yet elegant, braided into a side bun that hung on the left side of her head. Her glowing golden hair brought out her hazel eyes as well as the graceful jewelry on her left hand and right ear. 
Beyond directing a movie related to telling the stories of people of color, King is also pushing for equity in the skincare business.
Fans and followers of the gifted actress set the comment section ablaze with compliments about how gorgeous she looked. They left a total of just over 88,000 likes behind them.
AWARD-WINNING FASHION
King also showed off her curvy figure earlier this year at the Golden Globes, which took place on February 28. She donned a sparkling pink dress which had 40,000 crystals contributing to this shimmering effect. 
The dress was designed by Louis Vuitton, which really went all out with this gown that took almost 400 hours to make. The dress had a sweetheart neckline as well as a quirky one-shoulder sleeve.
MAKING BLACK HISTORY
Speaking about awards, this actress was recently nominated for a few. However, this was not for acting, but rather directing, where she was nominated for three Oscars in honor of her directorial debut, "One Night in Miami."
The film is a social commentary featuring three Black icons in the mid-'60s having an imagined meeting.  It is also the first movie to be screened at the Venice film festival that an African American woman directed. 
Beyond directing a movie related to telling the stories of people of color, King is also pushing for equity in the skincare business. Expanding on helping Black individuals and the LatinX community access proper skincare, the actress expressed: 
"The opportunity to speak to people that look like me excites me."
The actress is now working with Vaseline on a joint initiative. They aim to assist relevant skincare organizations in learning how to properly approach, treat, and care for skin of color.