Rene Marsh, CNN Correspondent Mourns Death of 2-Year-Old Son Blake in a Heartbreaking Tribute
Rene Marsh, a CNN correspondent, mourned the death of her two-year-old son, Blake, who passed away this April, in a heartbreaking tribute on Instagram. 
CNN correspondent Rene Marsh lost her son, two-year-old Blake, to pediatric brain cancer on April 14. Blake battled cancer over the last year and a half. His mom regularly shared updates on his diagnosis and treatment on Instagram. 
A day after his passing, Marsh shared the news with her followers in a touching and heartbreaking Instagram post that featured a slideshow of photos from his two years of life.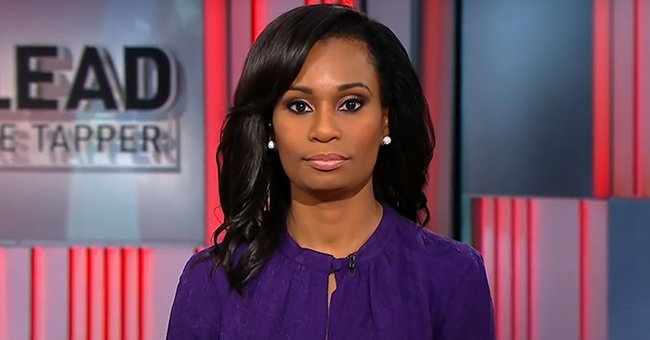 Marsh shared that her young son had taught her so much during his 25 months. She learned that she was stronger than she realized, and through him, she found a depth of love she had never experienced. 
The grieving mother wrote that Blake had inspired her never to give up and prioritize the truly important aspects of life. Marsh continued in the caption:
"I am forever changed because of you, my son. I feel blessed and honored to have been your mom. I wish we had more time together but I'm grateful for the time we had."
Marsh shared that he had mastered many things in his short life, including bringing laughter and happiness into any room he entered and his many party tricks, which included kissing on demand. 
The TV correspondent opened up about a few of the activities her son loved and said he used to cruise the neighbor in his electric toy car and hum to classical music. His favorite was Mozart's Serenade no.13.
Marsh has been open about her son's journey with cancer. She shared a few updates of his condition on Instagram.
Marsh penned that she did not only lose her child. She lost the hopes and dreams she had for him and her motherhood which she is also mourning. 
She said that she would dedicate her life to fighting pediatric cancer, not only to spare the heartbreak of other parents but to honor her sweet boy forever. She ended her message and wrote of the love she has for her son:
"Mommy loves you and I look forward to holding and kissing you when we meet again."
Blake celebrated his second birthday in March. Marsh shared a collection of photos from the day, which including a photo with his aunt and grandmother as well as cards signed by hospital staff. 
Marsh took to Twitter after she announced his death to thank the doctors and nurses from John Hopkins Hospital for looking after and caring for her child throughout his battle with cancer. 
Thank you to all the doctors and nurses at #JohnsHopkins who cared for and loved Blake over the past year and a half. 🙏

— Rene Marsh (@Rene_MarshCNN) April 16, 2021
Marsh has been open about her son's journey with cancer. She shared a few updates of his condition on Instagram, as well as adorable photos of him on different milestones. 
Last year, Marsh opened up about the realities of having an immunosuppressed child during the COVID-19 pandemic in an opinion piece for CNN as she urged Americans to wear a face mask.