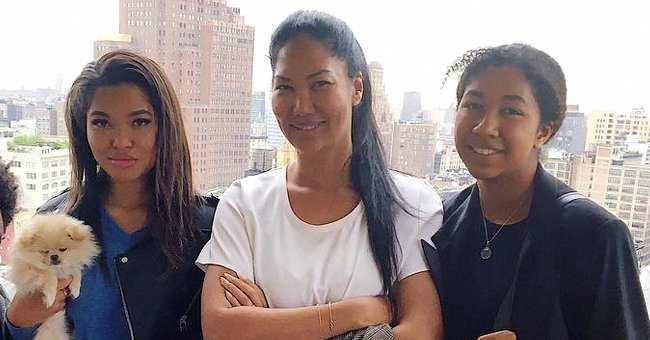 instagram.com/kimoraleesimmons
Kimora Lee Simmons' Daughter Aoki Exposes Her Cleavage in an Unbuttoned Dress With a Black Bra
Kimora Lee Simmons' youngest daughter, Aoki, possesses both beauty and brains, but in her latest Instagram offering, she channeled her inner model in a flirty unbuttoned dress that left her fans gushing.
Like their mom, model, and designer Kimora Lee Simmons, Ming Lee Simmons and Aoki Lee Simmons are the epitome of beauty with their stunning facial features, modelesque physiques, and fashion prowess.
The Simmons girls' beauty can be seen in both their modeling campaigns and their social media pages. Recently, the youngest of Kimora's daughters, Aoki, stunned her Instagram followers with a breathtaking professional photo by Phillip G⚡️Photography.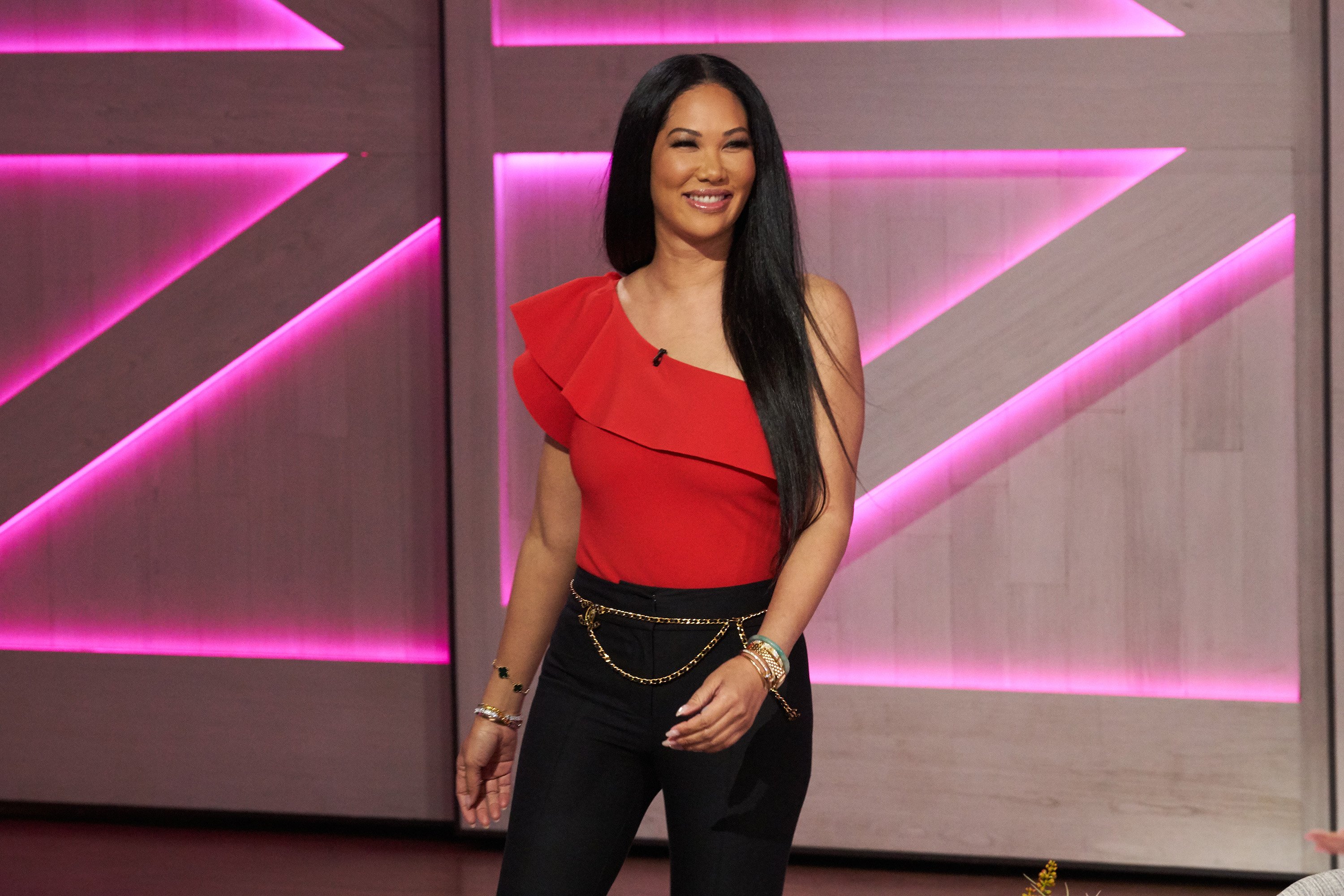 Kimora Lee Simmons pictured on the set of "The Kelly Clarkson Show" in January 2020. | Source: Getty Images
In the snap, Aoki was pictured standing next to a stone wall draped with a luscious Bougainvillea plant. She looked sultry and confident, with one arm resting on her hip to accentuate her curvy physique. She captioned:
"I have no idea what these flowers are called but I'm pretty sure they're my favorite."
Aoki's outfit drew further attention to her attractive model figure. She was clad in a flattering short peacock-blue dress that was cinched at the waistline and featured loose sleeves and ruffle detail.
The 18-year-old opted to flaunt her cleavage by unbuttoning the dress to give a glimpse of her black bra while her naturally curly hair fell freely onto her shoulders, shaping her beautiful face.
Aoki's post garnered attention from fans who filled her comments section with compliments on everything from her face to her similarities with her supermodel mother, Kimora.
"She's a model," remarked one fan while another added, "You are your mother's child... simply gorgeous." A third person wrote, "You look just like your Momma more and more each day! What a beautiful muse."
Aoki was accepted into [Harvard] on her own merit, making her stand out amid the 2019 college admissions bribery scandal.
LIKE MOTHER LIKE DAUGHTERS
Aoki and her sister, Ming, are often compared with Kimora, who rose to fame as a model in the nineties before advancing into the fashion industry with her brand, Baby Phat. Now Aoki and Ming are following in Kimora's iconic footsteps.
Kimora's mini-me daughters started off appearing in Baby Phat campaigns as kids, and now they are bringing fresh ideas and youthful essence to the beauty and lifestyle brand, which was relaunched in 2019.
What makes Aoki even more loved by her followers is her ability to juggle a fashion industry career with a full-time education at one of the most prestigious schools in the US. The teen currently attends the illustrious Harvard University.
Aoki was accepted into the Ivy League institution on her own merit, making her stand out amid the 2019 college admissions bribery scandal involving actresses Lori Loughlin and Felicity Huffman.
Please fill in your e-mail so we can share with you our top stories!