Prince Philip's Best Friend Penny Brabourne Bids Final Farewell to Him as She Attends His Funeral
Penny Brabourne, a close confidante and tight friend to the late Prince Philip's, said her final goodbye at his funeral on Saturday. Brabourne and the Duke of Edinburgh boasted decades of friendship.
The late Prince Philip's best friend Penny Brabourne was able to pay her respects and bid a final farewell to him at the scaled-down funeral held at St. George's Chapel on Saturday, April 17.
Brabourne, the Countess Mountbatten of Burma, was among the 30 guests allowed at the intimate funeral to celebrate the extraordinary life of Prince Philip. A live stream of the ceremony showed her outside the chapel.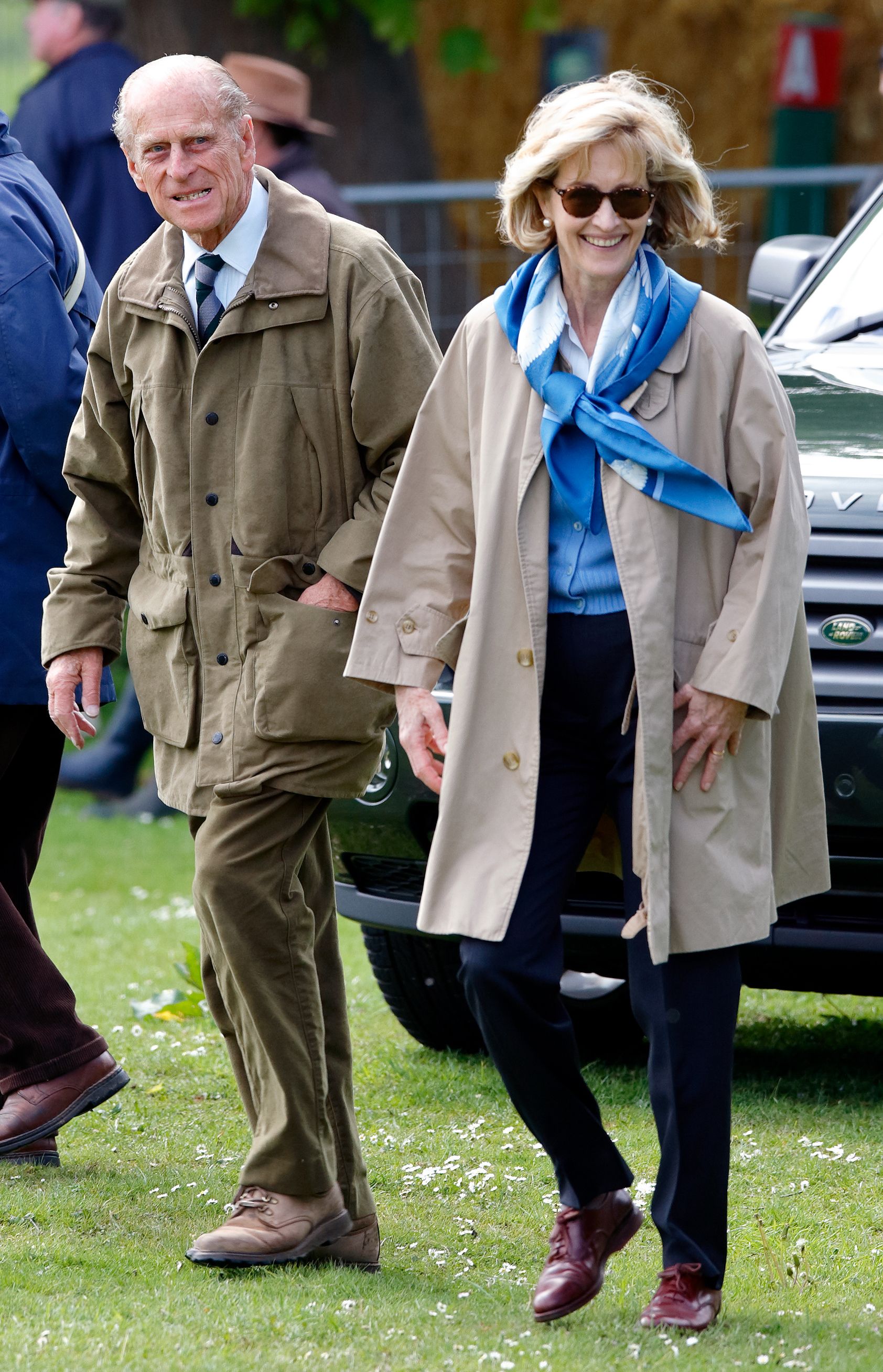 Shortly after the service ended, Lady Brabourne was seen chatting with other royal family members before they all dispersed, walking together away from Windsor Castle to an unknown location.
According to reports, despite the 32-year age difference between the countess and Prince Philip, she was one of his closest confidantes. The pair bonded after the late duke taught her carriage driving in 1994.
While the Queen had to make a difficult choice in selecting the 30 guests at her husband's funeral, it is believed that Lady Brabourne's presence was a no-brainer because of the tight bond she shared with Prince Philip and the Queen.
Lady Brabourne became introduced to the royal family through her marriage to Norton Knatchbull.
The countess was said to be a regular visitor at Sandringham and always present at royal events. She was reportedly well known at Buckingham Palace as "and also" because she was automatically added to every guest list.
The 67-year-old and Prince Philip first met at a polo match when Lady Brabourne was just 20. However, she became closer with Prince Philip and the Queen in 1991 after her youngest daughter Leonora died of liver cancer at 5.
CAROLINE GRAHAM: Pain was etched on the face of Penny Knatchbull, a confidante and keeper of Prince Philip's secrets for four decades https://t.co/buS17dkv8a

— Daily Mail U.K. (@DailyMailUK) April 17, 2021
It was then Prince Philip took her under his wings, and her enthusiasm towards carriage-driving made her his regular plus one at sporting events. As of 2019, the close pals were seen carriage-driving around Windsor Castle.
Lady Brabourne became introduced to the royal family through her marriage to Norton Knatchbull, 3rd Earl Mountbatten of Burma. She was engaged to the Earl of Burma when she first met Prince Philip.
According to reports, Lord Knatchbull is the grandson of Prince Philip's uncle, the 1st Earl Mountbatten, who was killed in 1979 by the IRA. Knatchbull was close to Prince Charles, with the latter playing the role of best man at the wedding.