'Empire' Star Gabby Sidibe Poses Makeup-Free with Fiancé Brandon Frankel in a Cute Joint Photo
Gabby Sidibe's partner Brandon Frankel recently updated his media, showing off some precious moments with his lady love. Sidibe looked sweet, rocking a no-make-up look. 
Branding expert Brandon Frankel let fans know it was all flawless beauty beneath his partner, Gabby Sidibe's makeup glam. In his new Instagram share, he showed the actress's no-makeup look. 
The selfie, which seemed to have been taken late in the evening, showed the couple matching their headcovers. While Sidibe covered her hair in a blue-and-black bonnet, Frankel rocked a do-rag of the same color.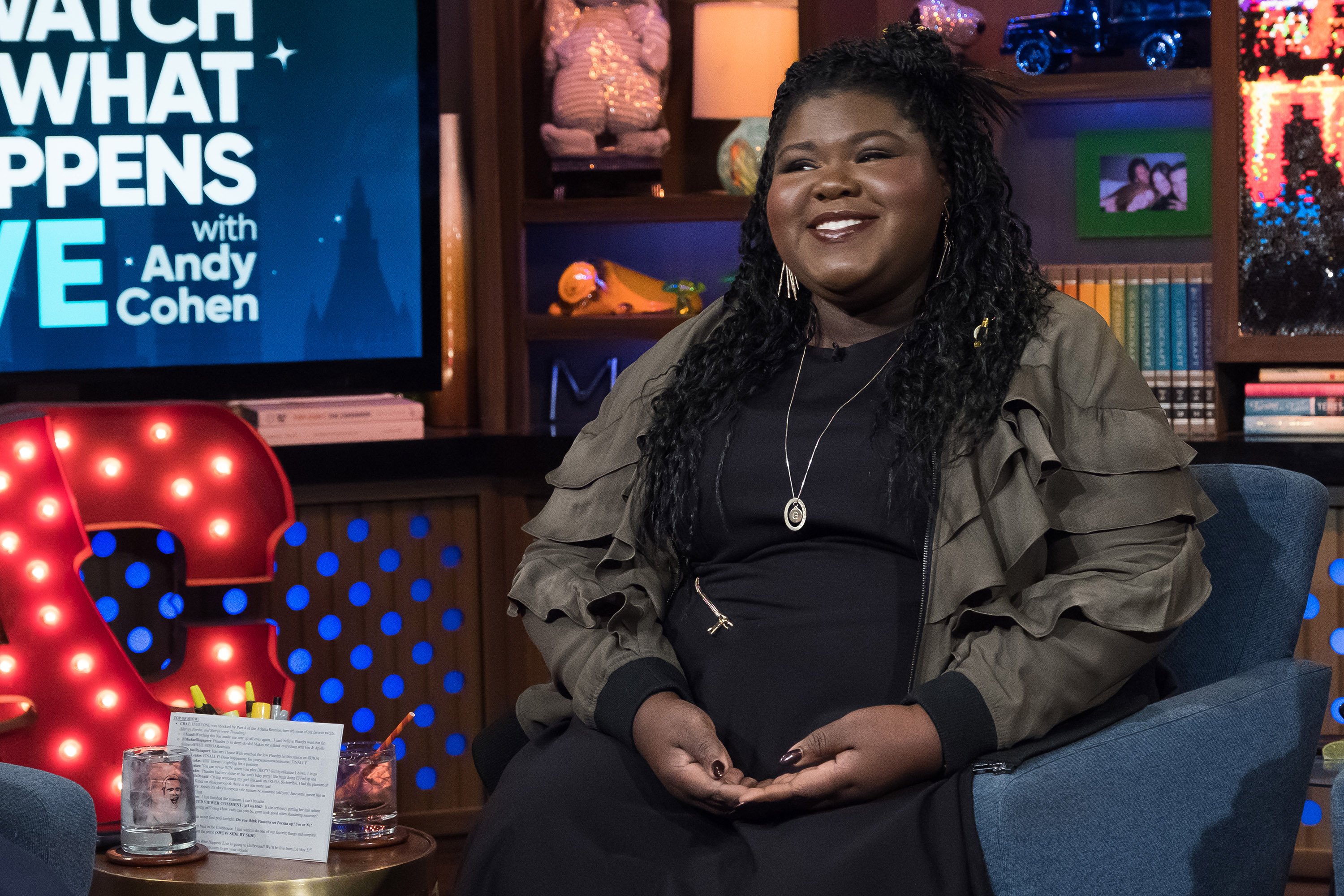 He sported a dark green vest while showing off his biceps and arm inks. The couple looked radiant posing in their luxury kitchen. Frankel's goofy caption read:
"My lady thought I needed a matching do-rag to go with her snazzy new bonnet. I'm feelin' like Kevin Federline over here… What we thinking fam?"
Earlier this month, Frankel and his partner sparked rumors among fans after they were spotted on a dinner date in Beverly Hills. The couple dressed colorfully, glowing with brilliance.
However, it was the matching shiny rocks they sported on their ring fingers that caught many people's attention. Sidibe looked lovely in a yellow wrap top tucked into a short African-print skirt. 
The movie star stated that combined depression and bulimia were like a monster, and it needed to be stopped. 
Many speculated that the pair might have secretly tied the knot months after Frankel, 36, proposed to her. They had announced their engagement on Instagram, gushing over each other.
Sidibe shared the news with a cheeky image of her man posing near the props he set up in their bedroom. She poured out her heart, letting fans know she was ready for more adventures with Frankel by her side. 
Frankel's post showed he had gotten their cat to plan the perfect proposal, as the cat was seen wearing a collar with the words, "will you marry my dad?" emblazoned on it. 
The "Precious" actress and Frankel became an item in May 2019. Although the star kept most of her love life away from the public eye, Frankel was quite expressive, posting romantic photos of them. 
Sidibe, 37, might come across as a celebrity with a picture-perfect life, but she does have her own fair share of dealing with social issues like body image. She recently sat in an interview, recalling her struggles with bulimia. 
She noted that she struggled with the eating disorder as well as depression. Although people would see her and compliment her figure, her bulimia was not about losing weight. It helped her avoid her fears. 
However, she later realized that she was out of control and needed to curtail her eating disorder. The movie star stated that combining depression and bulimia was like a monster, and it needed to be stopped.