See Kevin Hart's Baby Girl Kaori's Cute High Hairdo as She Poses In a Colorful Onesie (Photos)
Kevin Hart's daughter Kaori stole hearts recently after pictures of her posing in a colorful onesie were shared by her doting mother on social media— details here.
Kevin Hart and his wife Eniko have the "cutest" tot out there, and they are not about to let anyone forget that fact. The proud mother recently shared pictures of their adorable baby girl Kaori posing up a storm in a multicolored onesie.
All the snaps captured Kaori laid out on her back; one saw her attention focused just beyond the camera, at the person holding it, and in another, a hand appeared to fluff up her curly hair while she grabbed one of her legs towards her mouth.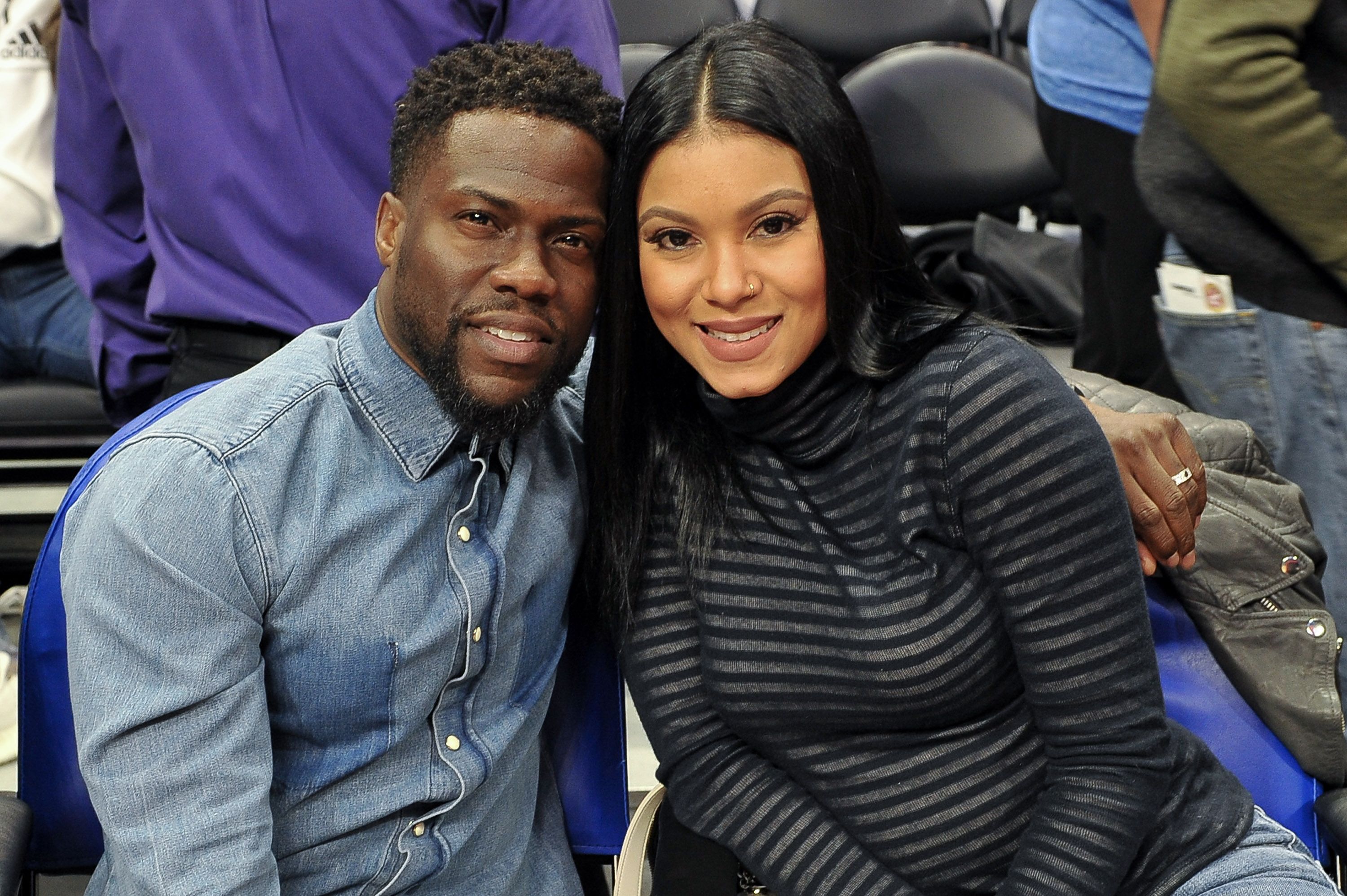 Her attention remained fixed on her mother while she dealt with her dark hair. When that was done, another shot of Kaori was shared, and this time, she posed with her legs lowered but still in her grasp.
She looked absolutely gorgeous, and the resemblance she shares with her father and brother was noticeable. Kaori is Kevin's fourth child, his second with Eniko. 
They welcomed her on September 29, 2020, with Eniko announcing news of her arrival via her Instagram page when she shared a picture that read "9 months preparing to fall in love for a lifetime."
That is a touching sentiment for someone who didn't want more kids after the first two.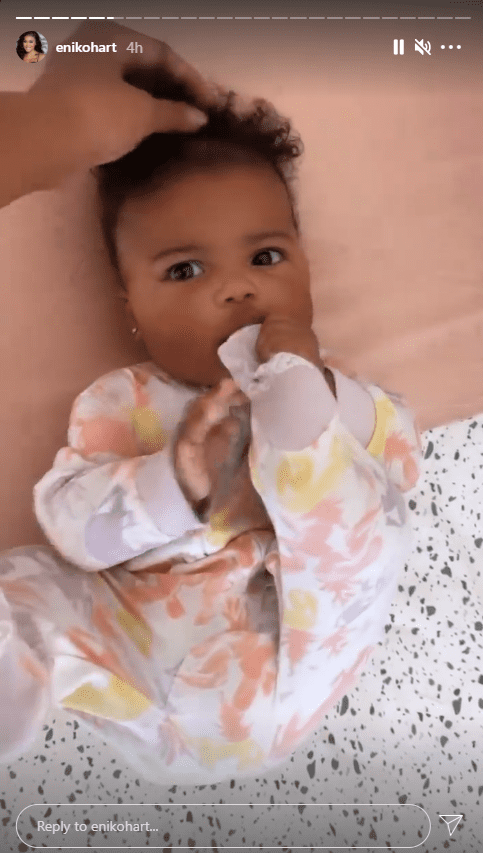 A couple of weeks after the talented comedian/actor and his wife welcomed Kaori, he told a media outlet about how he was attempting to keep an open mind, now that he is a new dad, again.
He spoke about how he has to be careful about not being the "jaded dad" who has seen it all. Kevin even joked about how he could finish up a delivery all on his own by virtue of how many times he had been to the delivery room.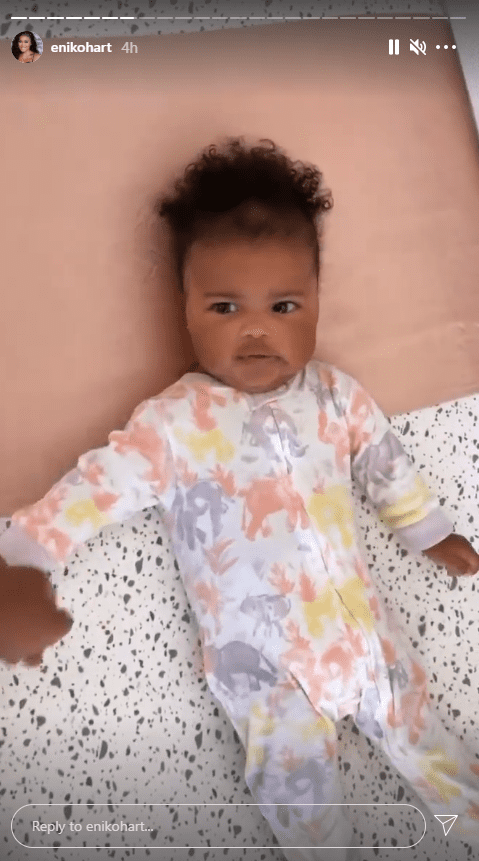 Aside from Kaori, he is father to son Kenzo, his first child with Eniko. The comedian also has two kids, Heaven and Hendrix, from his past relationship with Torrei Hart.
With the four kids, his wife, and two dogs, Kevin now runs a family of eight, including himself. For him, the most important thing is "creating and building a legacy" within his family that lives on with or without him.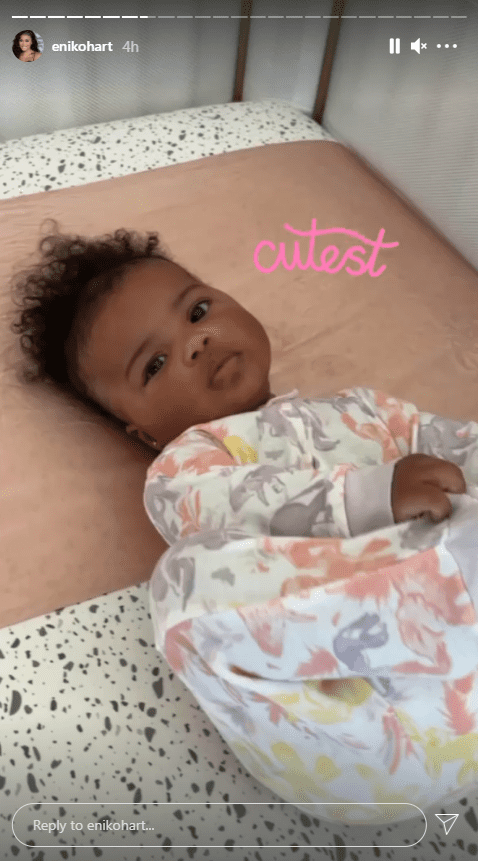 That is a touching sentiment for someone who didn't want more kids after the first two. That's right, Kevin was reluctant about expanding the brood.
He felt the two he already had would do, but that was mostly because he didn't want to have to deal with another 2-year-old. However, Eniko wanted "new kids," and Kevin was not inclined to say no. Thank you for the push Eniko!!!