Pregnant Star from 'The Bernie Mac Show' Dee Dee Davis Flaunts Bump In a Tight Dress On Her B-Day
Dee Dee Davis recently stunned her fans on social media with a picture that saw her posing in a form-fitting dress that showcased her baby bump— see how they reacted.
Pregnancy looks good on Dee Dee Davis! The "The Bernie Mac Show" star recently shared pictures that saw her posing up a storm in a fabulous outfit that somehow coordinated with the color tone of the restroom she was standing in.
The wallpaper used in the room was beige colored, and it covered half the walls. Marbles of an extremely dark brown color covered the rest of the walls, and they were complemented by dark maple wood polished to a shine.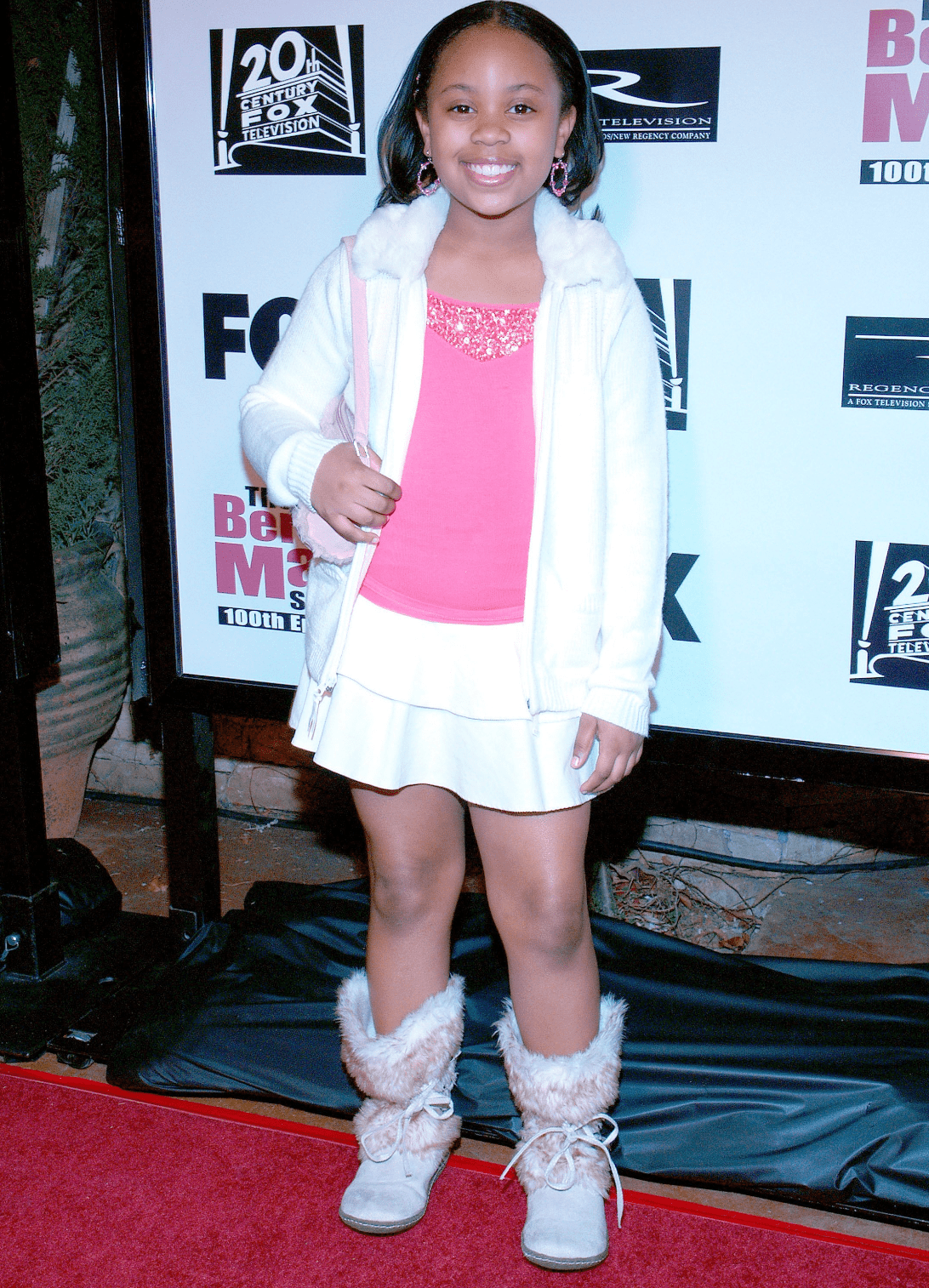 Davis herself wore a beige form-fitting dress that had some sort of camo pattern. She completed the outfit with classy-looking heels and kept her body jewelry limited to bracelets and a delicate necklace.
In one of the shots, Davis placed a well-manicured hand on one side of her bulging belly, calling attention to it, while in another shot, she had the same hand on one knee as she assumed a pose that showed off not only the bump but also her curves.
She captioned the post, "Twenty-fine." Her fans echoed the sentiment in the comment section, where they gushed over her bump. Many still see her as "Baby Girl" from "The Bernie Mac show," even though she's the one having a baby now.
Davis shared news of her pregnancy with her followers on Instagram when she shared a picture that captured her, her partner, and her son posing. 
Davis took a break from acting and has not pursued a career in it as actively as some other crew members.
She held a test kit that showed two lines while her boyfriend had ultrasound shots showing the baby in her womb. In her caption, Davis expressed excitement towards her new child, and judging by the number of likes the image received, so did her fans.
The baby will be Davis' second with her partner Smoky Lee Jackson. They also share a son named Logan, whom they welcomed in 2017. 
Davis and her beau reportedly met at a fair; she had thought he was cute and the rest, as they say, is history. As an actress, Davis is perhaps most famous for her role as Bryana, aka Baby Girl in "The Bernie Mac Show."
After Bernie Mac died and the show was dissolved, Davis took a break from acting and has not pursued a career in it as actively as some other crew members. 
People like Camille Winbush, who played Vanessa, and Jeremy Suarez, who acted as Jordan in the hit comedy series, went on to make more of themselves, further embedding themselves into the Hollywood scene and public eye.
Davis has not been as active but somehow managed to remain relevant. Her performance as Baby Girl is not something people have gotten over, and they still praise her for it decades after.