Tia Mowry & Cory Hardrict Celebrate 13th Wedding Anniversary after Being Together for 21 Years
Tia Mowry and Cory Hardrict have an inspiring relationship. The pair has spent two decades of their lives in each other's company, and they recently celebrated their 13th anniversary in style.
"Sister, Sister" star Tia Mowry has been a popular face in the entertainment industry for more than two decades. She is one of those Hollywood celebrities who are conscious of balancing her career and personal affairs.
The 42-year-old is married to actor Cory Hardrict. Thankfully, the duo is one of the industry's power couples who have managed their private life without being the headlines of controversial stories.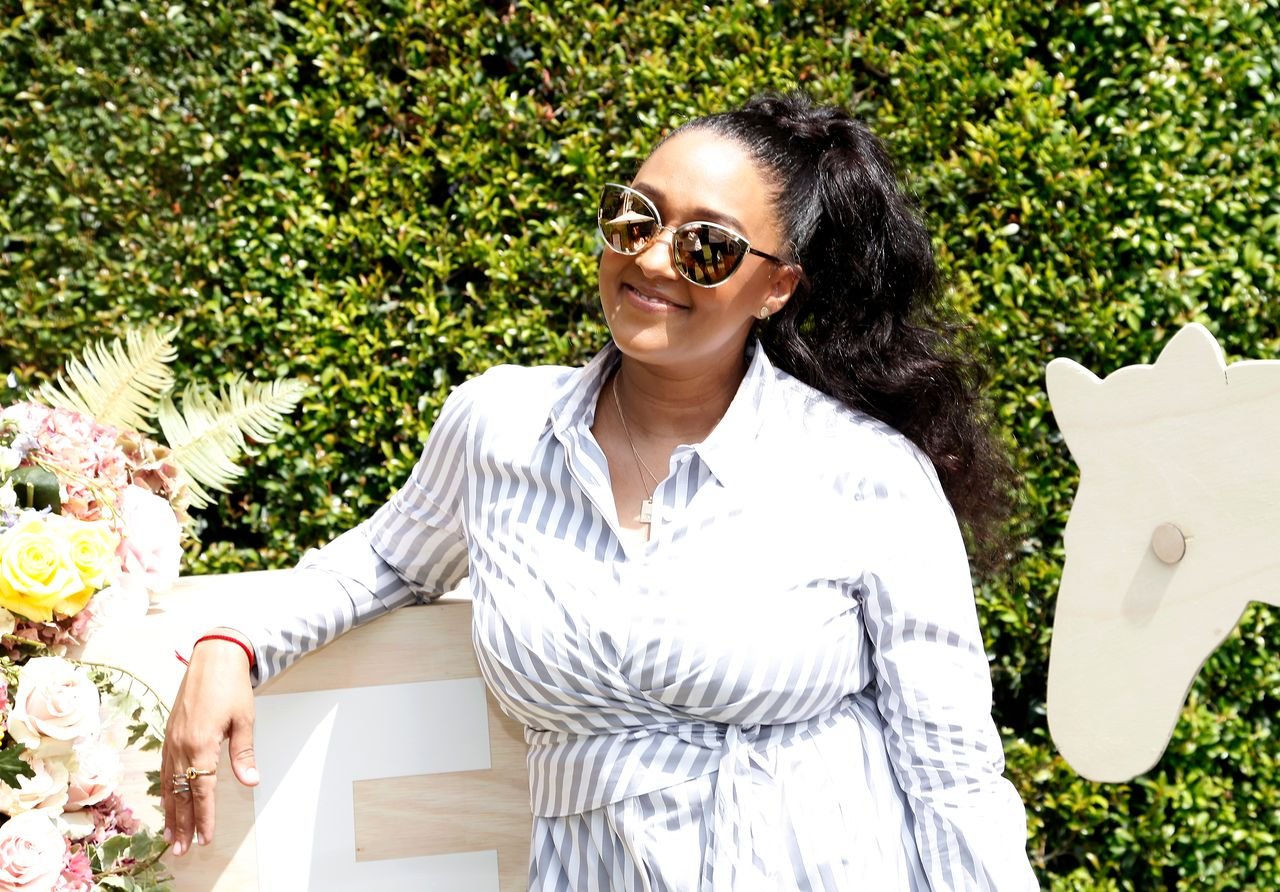 Their relationship dates as far back as two decades ago when they first crossed paths on the set of "Hollywood Horror" in 1999. The young actress gave Hardrict, an upcoming actor, a ride while he was waiting for a bus. 
They began a friendship and the rest has been a memorable history! Recently, the couple celebrated their 13th anniversary by sharing sweet messages on their individual Instagram pages. Mowry wrote:
"I can't believe it's been 13 years of marriage, 21 years together, and this union produced 2 beautiful children...I am blessed to call you my #husband."
She added that Hardrict is her "biggest supporter" who often inspires her to do more, especially when she lacks confidence or belief in herself.
Both lovers are devoted to teamwork, and they do not slack when it comes to being supportive around the house.
The actress doted on her leading man after sharing a throwback image from their wedding where they locked lips. The groom was dressed in a black suit paired with a white shirt and tie, while his bride wore a floral sleeve design bridal gown.
A few hours later, Hardrict shared a picture of him and Mowry making goofy expressions with their faces. The couple sported stylish ensembles, and the actor's caption read:
"Happy anniversary my love @tiamowry you are a special gift from heaven a real one. I'm thankful we get to go on this thing called life Together baby!!"
These two, who are parents to two adorable kids, revealed that their happy-ever-after is not by chance but by conscious efforts from both ends. 
The mother-of-two explained that their marriage is not the typical one where gender roles are awarded. Both lovers are devoted to teamwork, and they do not slack when it comes to being supportive around the house. 
This way of living in the Hardrict family is being passed down to their kids, who already understand the essence of being a unit. Happy 14th anniversary to the couple!