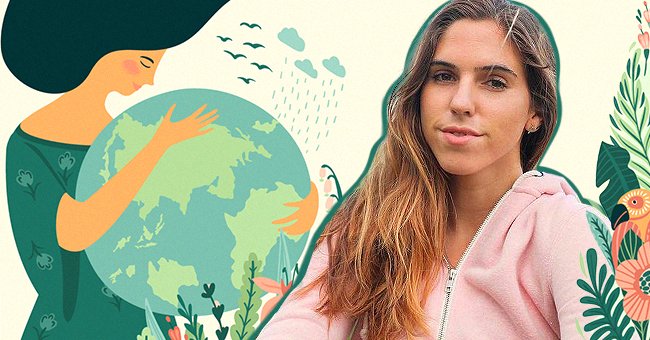 Earth Day: Marine Conservationist Shares 4 Ways You Could Help Save the Planet
It's been 51 years since the first Earth Day, and plenty of organizations and people have been working hard to raise awareness about the state of our planet.
One of them is social media personality Carissa, a marine conservationist and educator based in Hawaii who uses her blog to teach people different ways to save the ocean.
Carissa primarily focuses on protected species response, community-based conservation for marine mammals, marine debris removal, and media production.
In her efforts to create bridges between the scientific community and everyone else, she's been tailoring messages to specific audiences that include tourists and retirement homes.
Carissa even published a children's book in December 2020 called "Life of Plastic," which follows the journey of a plastic bottle cap named Penny that accidentally ends up in the ocean.
According to Carissa, helping the planet has never been easier, and doing individual high-impact actions will eventually add up to something bigger. One of her recommendations is to go plastic-free.
It doesn't necessarily mean to eliminate all use of plastic but "being intentional about your plastic usage and reducing it when you can." Avoiding single-use plastics, opting for reusable options, getting bamboo toothbrushes and glass containers are great places to start.
If you want to create a more significant impact in your community, raise your voice. You could contact and encourage companies to change their product packaging for some not-so-damaging alternatives.
You could even ask elected authorities to introduce policies about climate action, plastic-use awareness, or any other issue you feel more inclined to.
One of the simplest things you could do, said Carissa, is literally clean up. It doesn't matter if you live along the coast or not; getting a group of friends together to clean the litter on the shores or around your neighborhood is a great way to help save the planet.
Carissa added that learning more about climate change was paramount, so watching documentaries and following environmentalists, sustainability advocates, and other change-makers on social media is also essential.
On the Earth Day website, you'll find a map showing some of the events that different organizations are hosting to help save the planet. "Stay positive, excited, and lean into the things that pique your interest the most," said Carissa.
Please fill in your e-mail so we can share with you our top stories!