Twitter Users Accuse Meghan Markle of Upstaging Prince Louis on His 3rd Birthday — See Comments
Twitter users slammed Meghan Markle and accused her of upstaging Prince Louis on his 3rd birthday after a new photo of her with Archie surfaced on social media.
Meghan Markle is receiving the heat from royal fans who believe she upstaged Prince Louis on his 3rd birthday celebration. Yesterday, a new photo of the Duchess of Sussex was published by Page Six.
Meghan was seen taking a walk as she held son Archie on Wednesday shortly after Prince Harry's return to the U.S. The pregnant royal flaunted her growing baby bump in a casual ensemble of jeans and a black t-shirt under a jacket.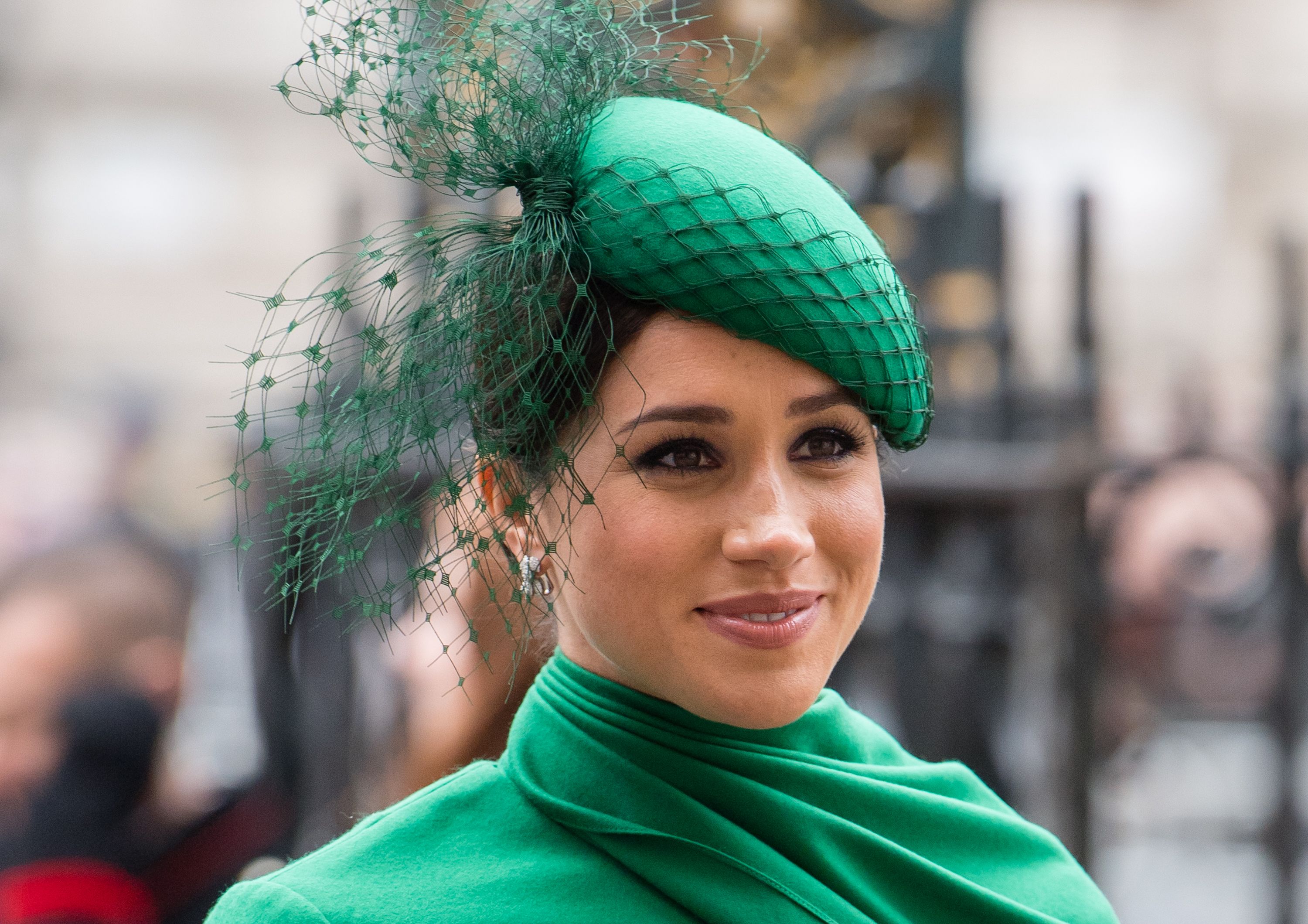 IT'S NO COINCIDENCE
She covered up with a black mask and pointed-toe flats while Archie looked adorable in a grey sweatshirt and jeans ensemble. His head was covered with a beanie, and he carried a colorful green backpack.
The photo was shared on the same day Prince William and Kate uploaded a new image of Prince Louis ahead of his 3rd birthday. Some fans believe it's no coincidence that the two pictures were released at the same time. One user wrote:
"Released exactly the same time as Prince Louis's birthday photo. Shocking."
Pregnant Meghan Markle, Archie seen for first time since Harry's US return https://t.co/elKNwHjw5b pic.twitter.com/6pQ4D4poqY

— Page Six (@PageSix) April 22, 2021
FANS REACT
An angered fan asked why the duchess decided to release her photos minutes after Prince Louis' birthday portrait was shared. One user described the former actress as "obsessive," saying she always pops up when the Cambridges share a photo.
Meghan faced similar backlash from fans in February when she announced that she and Harry were expecting.
Released exactly the same time as Prince Louis's birthday photo. Shocking 🙄

— Yankee Doodle Duchess (@YankeedoodleDu1) April 22, 2021
Meghan's photo received several negative comments from users, with many suggesting that she called the paparazzi to take pictures. However, one fan supported the duchess, claiming the image was taken days ago but shared to spark hatred.
PRINCE HARRY'S RETURN
After spending eight days in the United Kingdom to honor his late grandfather, Prince Harry returned to the United States on Tuesday, April 20. Meghan couldn't join him as she wasn't cleared for travel by her physician.
According to a source, the Duke of Sussex was eager to reunite with his pregnant wife and son after being away for a while. The insider shared that Harry was thrilled to be back home in California.
PRINCE LOUIS' BIRTHDAY
In the portrait released to celebrate Prince Louis's birthday, the youngest of the Cambridge children was seen riding a red bicycle as he smiled sweetly from ear to ear. He looked cute in what looked like a uniform.
The accompanying caption explained that the picture was taken by the Duchess of Cambridge earlier this week to commemorate the celebrant's first day at nursery school.
NOT THE FIRST TIME
Meghan faced similar backlash from fans in February when she announced that she and Harry are expecting their second child. The news came days after Harry's cousin welcomed her son August with her husband, Jack Brooksbank.
Many believed that Meghan intentionally shared her pregnancy news to upstage Princess Eugenie. The ladies were formerly pitted against each other when Meghan announced her pregnancy with Archie at Eugenie's 2018 wedding.