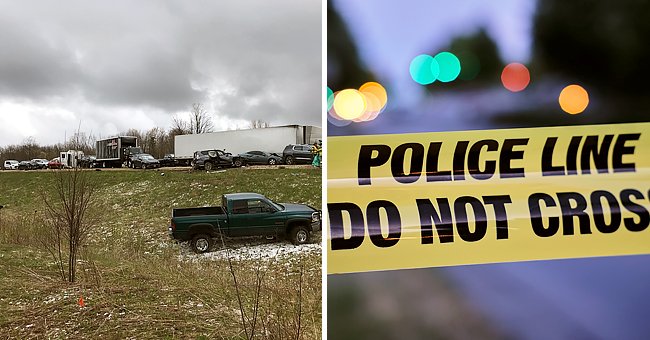 Facebook/CBS58. | Shutterstock
One Woman Dead in Wisconsin after a Massive Pileup of 48 Cars Amid a Snowstorm
A Tennessee native died following a multi-vehicle crash in Washington on Wednesday as a pile-up of 48 vehicles crashed into each other during the storm.
Washington County Sheriff's Office Communications Center received several 911 calls from motorists who reported the incident involving commercial motor vehicles and passenger cars.
The crash took place on the I41 from Arthur Rd to Cedar Creek Rd in the Town of Polk. According to the sheriff's office, the tragic incident was regarded as the most significant scene.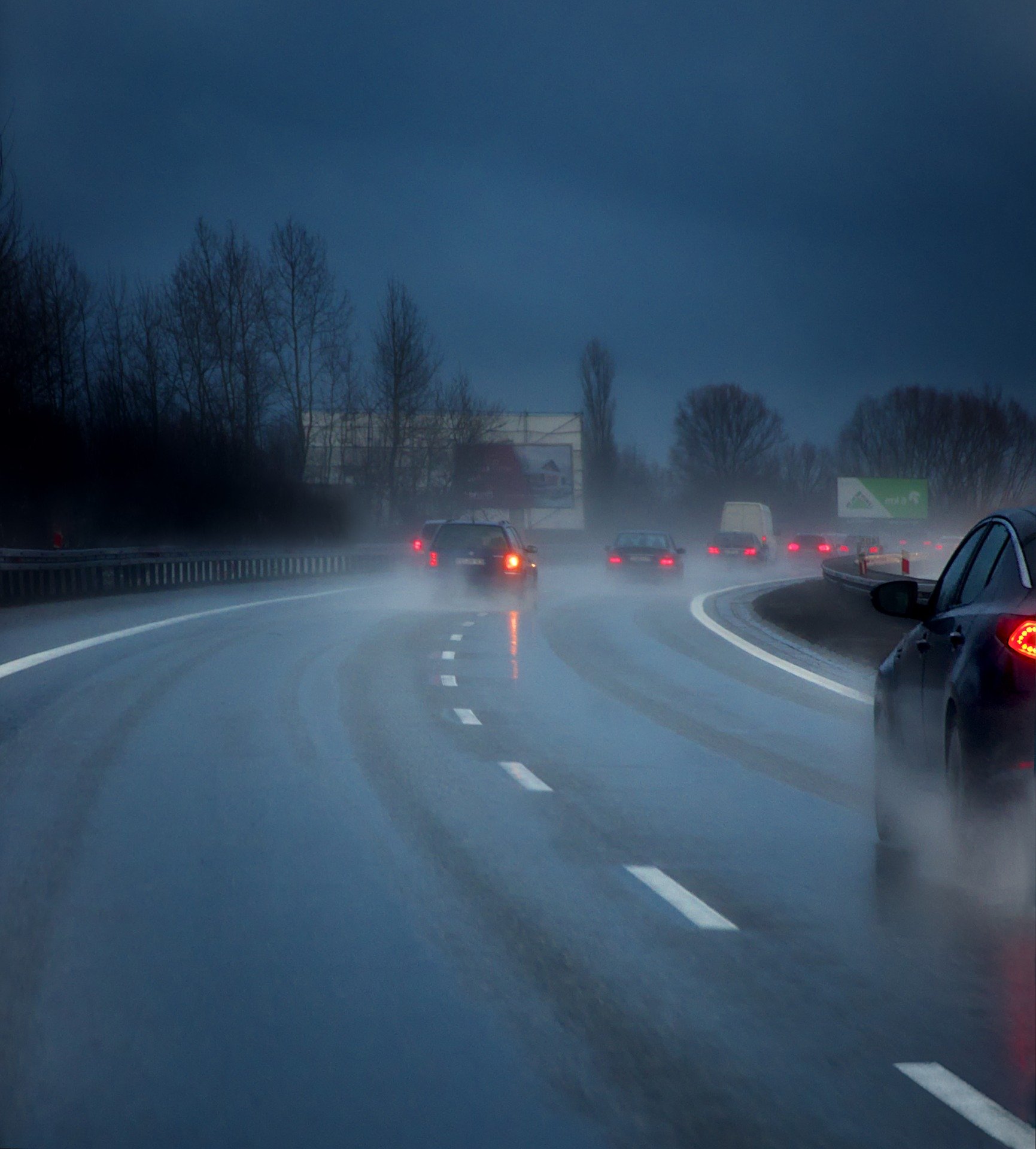 Pictured - Vehicles driving in the raining weather on the highway | Source: Pixabay
In the 48 vehicles involved, 38 of them were reported damaged. A total of six people were transported to the hospital with various injuries sustained.
Twenty-six other people received medical attention at the scene. A bus service assisted fifty stranded motorists to Pioneer Travel Plaza.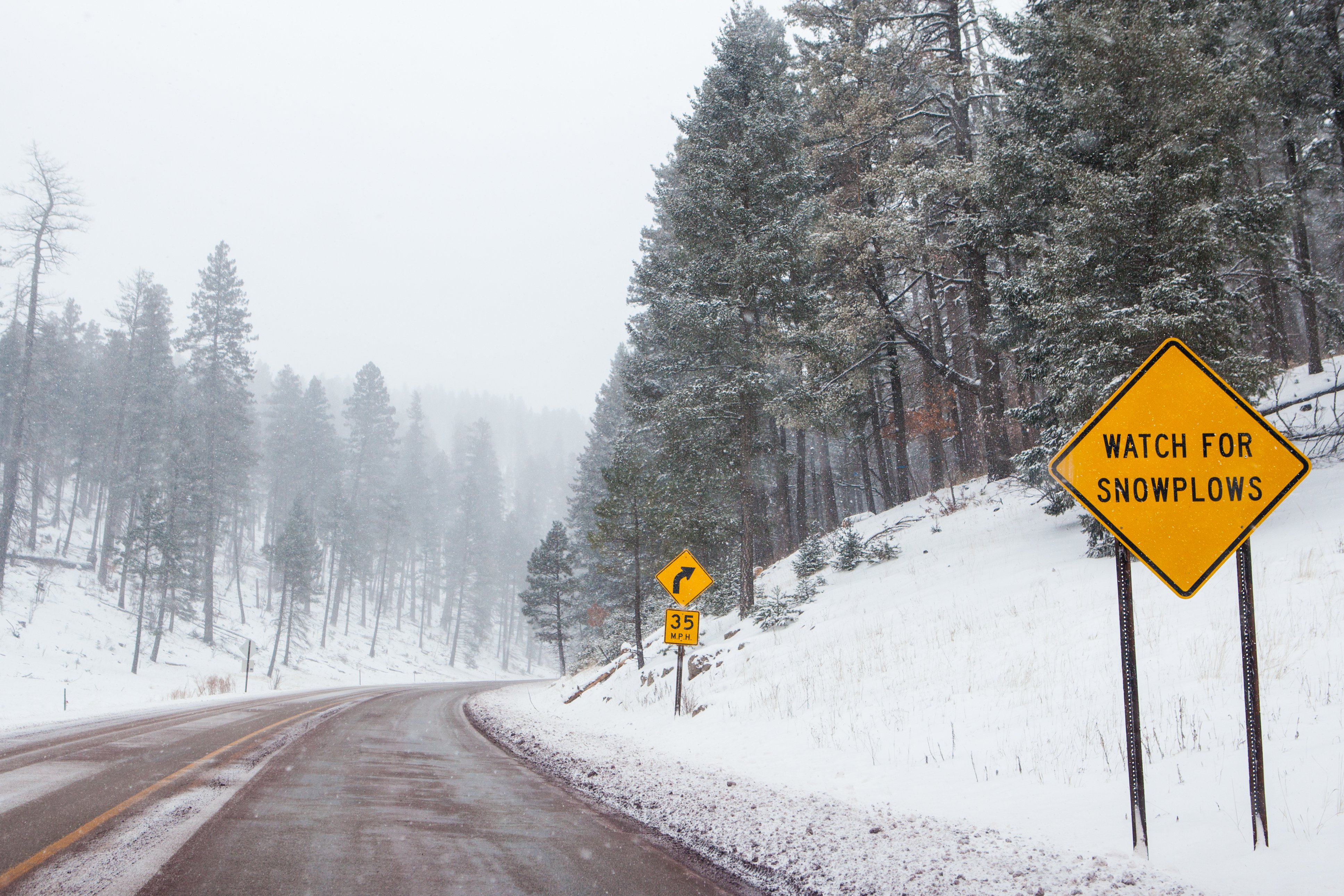 Pictured - A snowy mountain road with warning signs in Cloudcroft, New Mexico | Photo: Shutterstock
As a result of the accident, the road was closed. According to CBS58, video footage showed vehicles on the right lane pulling off the highway and crashing into each other.
Bill Van Aacken, who witnessed the incident, said he was shaken as his dash camera captured the scene. Van Aacken shared that he heard some thuds at the time but did not pay too much attention to sounds.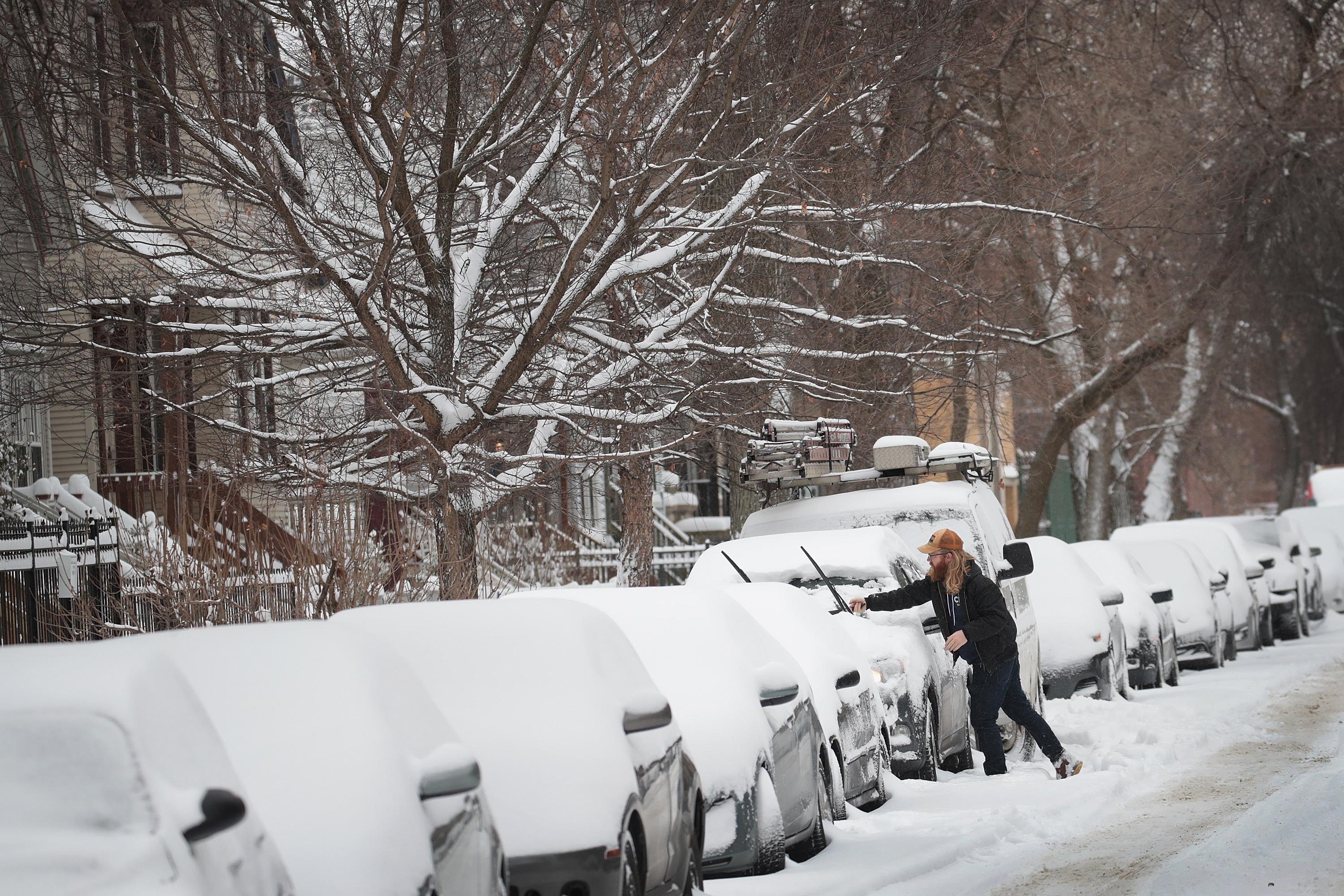 Residents clear up following a snowstorm in the area on January 19, 2019 in Chicago, Illinois | Photo: Getty Images
A truck driver involved in the accident, Paul Wolf, said everything occurred in a blink of an eye. Even though he slowed down, he could not see anything because it was foggy.
Wolf is also experiencing pain as a result of the crash. Interstate 41 was closed for several hours to allow for an emergency cleanup which included wrecked vehicles damaged from the scene being removed.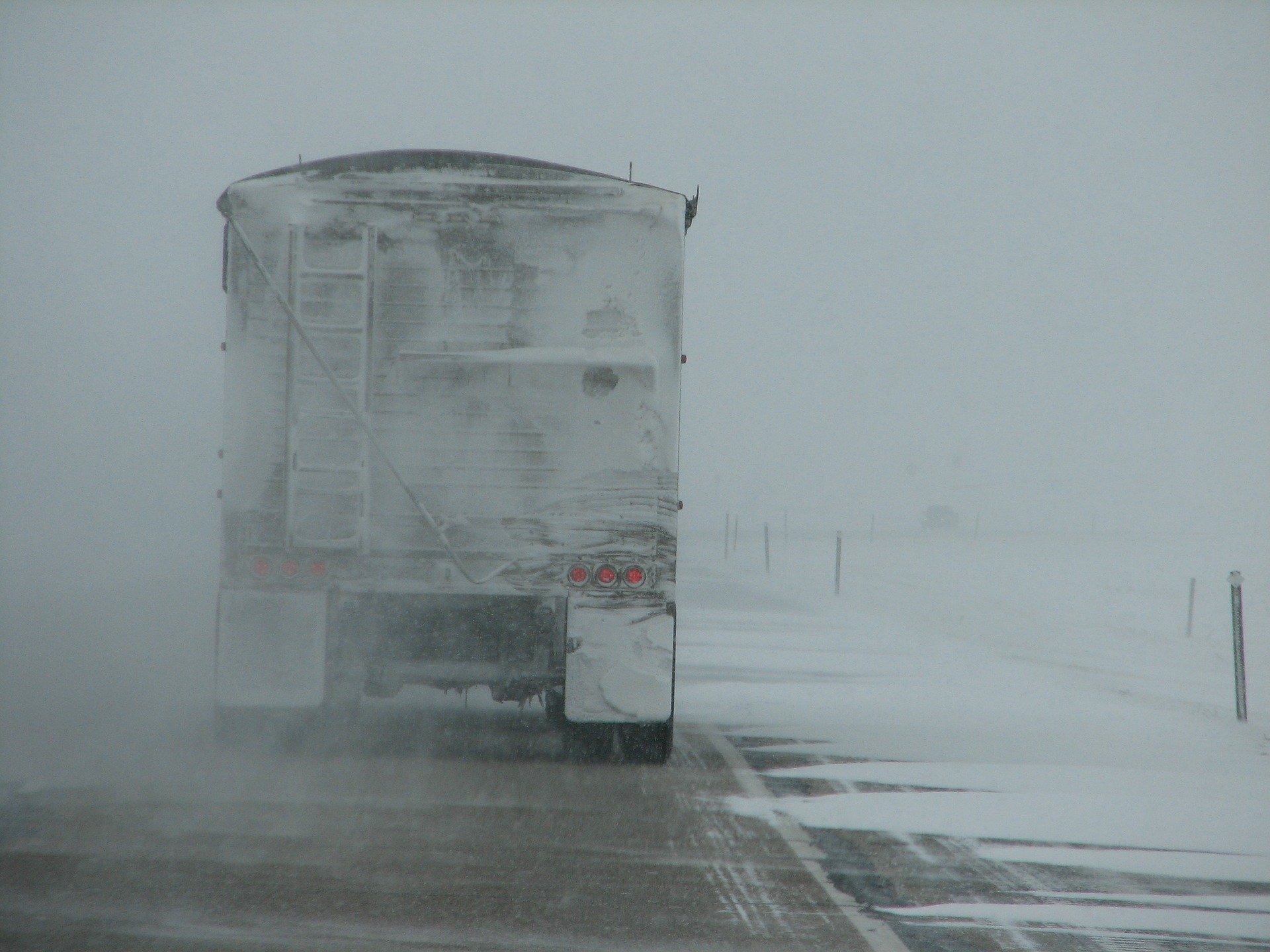 Pictured - A truck driving in the storm weather conditions | Source: Pixabay
In February 2019, a related incident occurred in the same state, which involved a 131 car pileup catastrophe. A science teacher, Andrew Schefelker, 30, died because of the accident.
Seventy-one survivors were transported to local hospitals at the time. 911 Dispatchers received hundreds of phone calls from panicking motorists reporting on the incident.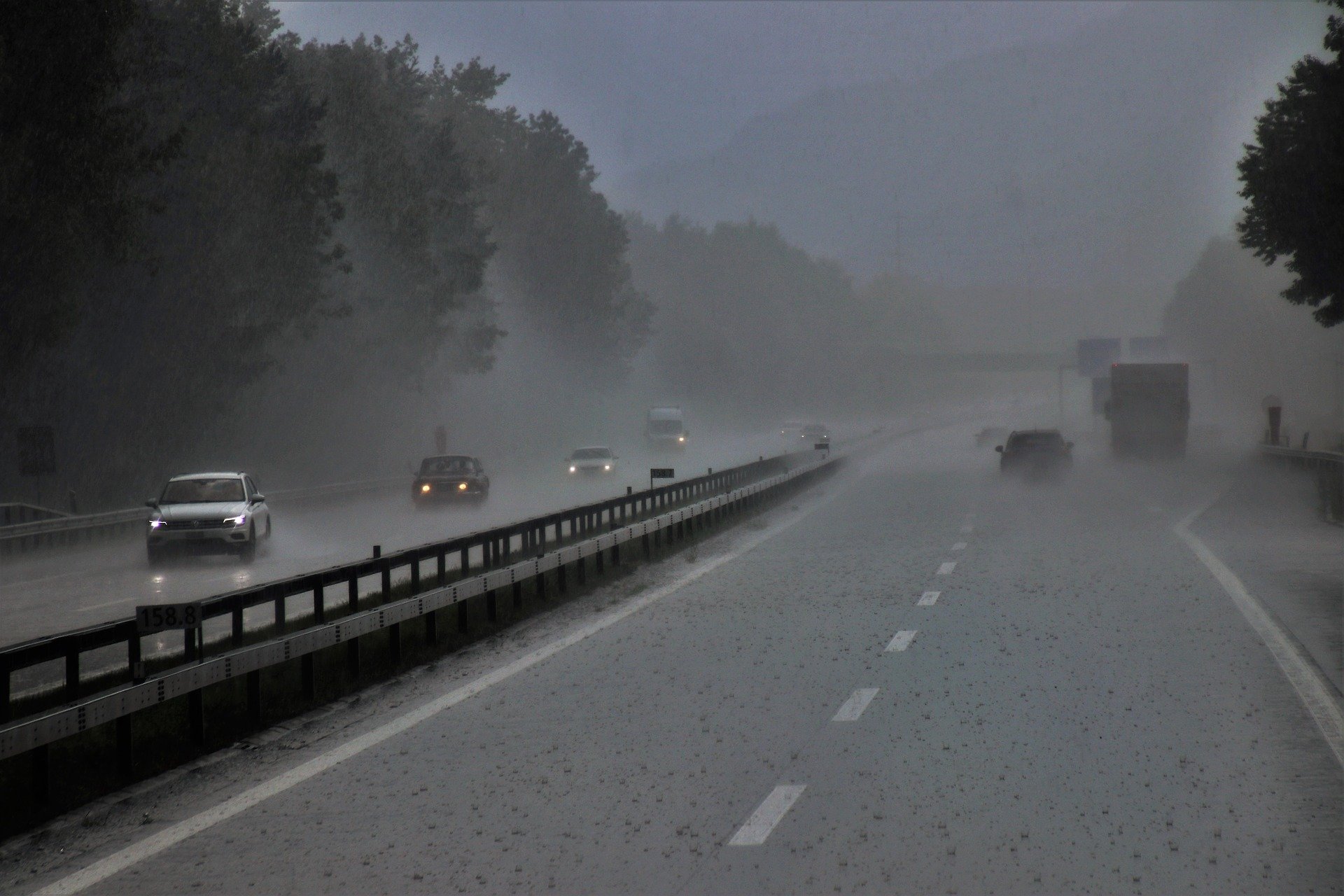 Pictured - Vehicles traveling on the highway during the rain and misty conditions | Source: Pixabay
Another pileup incident happened in February this year, killing six people and leaving dozens injured. The accident occurred on an icy Texas interstate that involved more than 130 vehicles.
A fire spokesman said it was the city's biggest tragedy. In the freezing conditions, the first responders transported 36 people to the hospital while others received treatment. Multiple of them were trapped in their vehicles which led to officials using hydraulic equipment to rescue them.
Please fill in your e-mail so we can share with you our top stories!