Daily Joke: Scrawny Little Man Makes a Bet with a Bartender
A local bar tagged its bartender as the strongest man and placed a $1000 bet on him. Check out what happened when he met his match in an unlikely customer.
A local bar was certain its bartender was the strongest man. To this effect, it placed a $1,000 bet on him, asking anyone who could defeat him to come forward.
The task involved the bartender squeezing out all the juice in a lemon, and if anyone could squeeze another droplet out, they get to cart away the whooping prize money.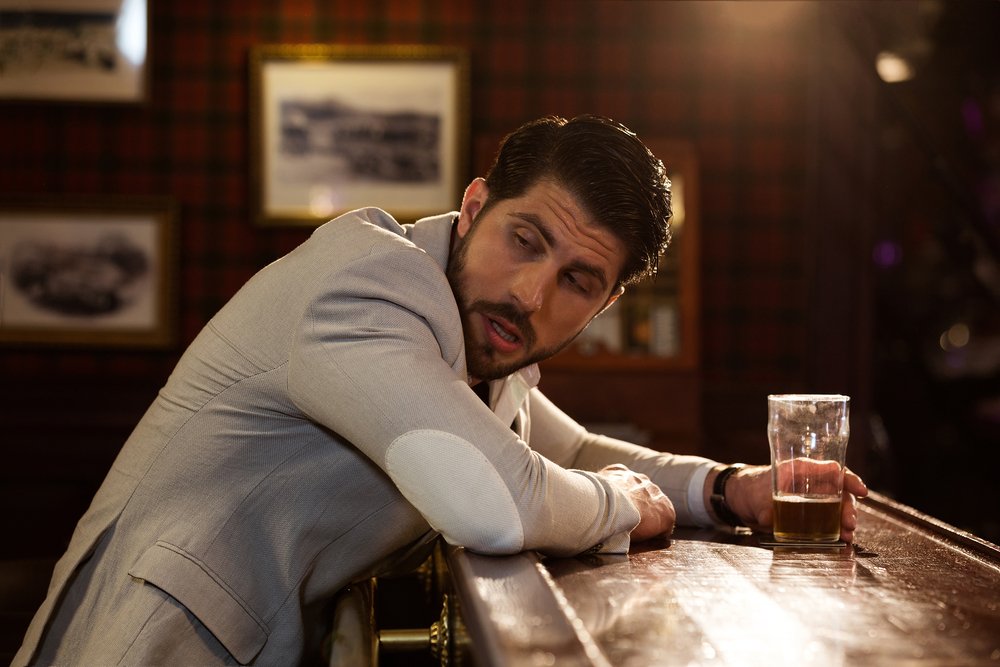 Many people came forward flexing their strength, but no one could beat the bartender, not even dockers or weight lifters. Then one day, a skinny little man walked into the bar.
He wore a polyester suit and a pair of thick glasses and spoke in a small voice. The little man made it known that he was there to be a contender.
The local bar erupted in laughter, but after a while, the bartender agreed to the competition. He brought out a fresh lemon and, as always, squeezed out all its contents.
The bartender then handed it over to the little man who squeezed the flattened lemon, and six droplets of juice came out. The bar grew silent instantly, with the realization that he had just won. 
Many were amazed by the little man's strength despite his opposing appearance. Then someone asked him for his occupation and he replied:
"I work for the IRS."
Here's another funny story about a man who walked into a bar and ordered a round for everyone inside. The bartender was surprised and wanted to know the reason for such a celebration.
The customer replied, letting him know he got a job from the city council to remove all the money in parking meters. The bartender was happy for him as he went ahead to serve the other customers.
The next day, the man was back at the bar, and as he entered, he shouted orders for everyone to be served two rounds with the bills on him. At the order, the bartender was excited, mentioning that the man would be even happier when he got paid. 
The customer was amazed as he pulled out a handful of coins from his pocket while telling the bartender:
"You mean they'll pay me too?!"
Enjoyed these jokes? Here is another interesting joke.
Source: Reddit, Startsat60