Snoop Dogg's Daughter Cori Shows a Little Skin in a Low-Cut Crop Top Paired with Leather Jacket
Snoop Dogg's stunning daughter, Cori Broadus, exuded confidence in a recent photo that showed her wearing a stunning brown-and-white ensemble. 
Snoop Dogg's beautiful daughter, Cori Broadus, also known as Choc, recently showed off her gorgeous assets in a stunning outfit. Many of her Instagram fans were impressed with her style.
Two photos showed the 21-year-old fashionista dressed in a stylish brown leather jacket, a sleeveless nude-colored low-cut crop top, and high-waisted white pants.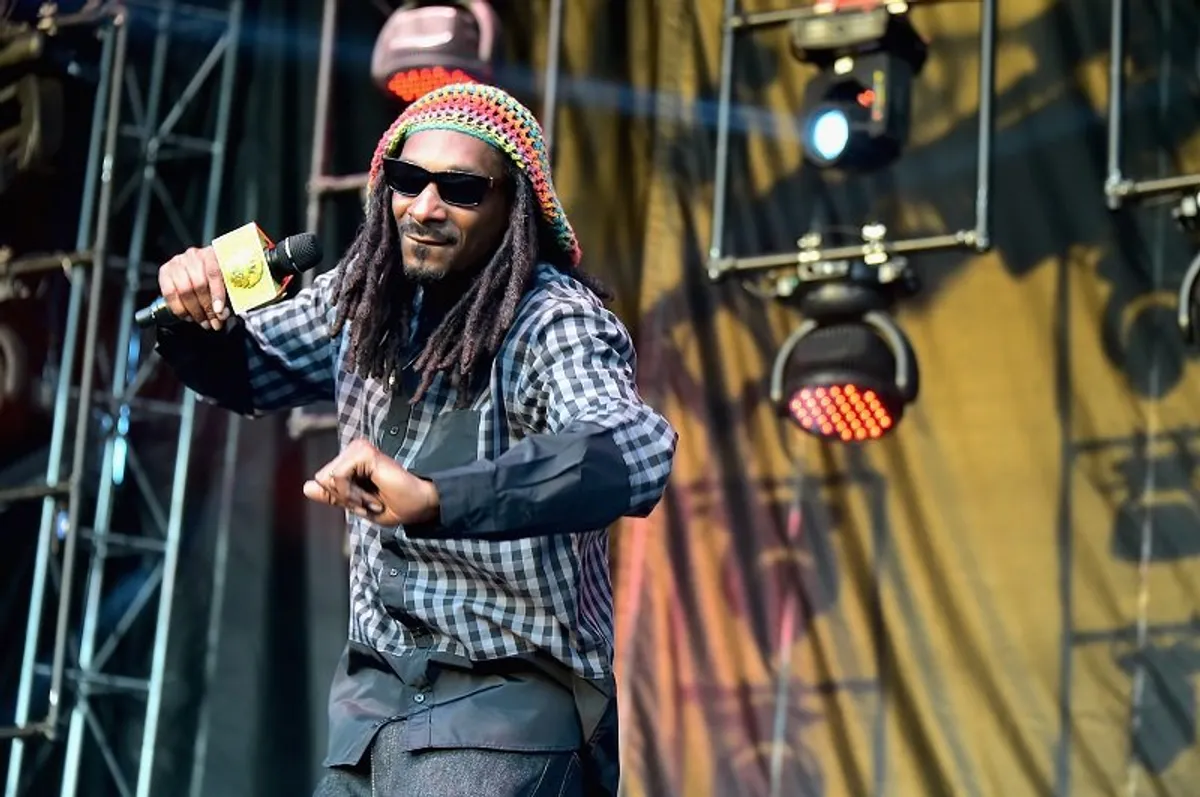 Cori, who held a checkered purse, looked breathtaking from all angles. She smiled sweetly at the camera while wearing a multilayered necklace on her exposed bosom.
The young independent artist also showed her fierce side in another picture. Several fans and followers took to the comment section to give her compliments. One admirer wrote:
"Absolutely gorgeous. ❤️"
Besides her social media fame, Cori is also pursuing stardom in the music world as she follows in her father's footsteps. She shared in a previous interview that she used to go on tour with her dad when she was young.
Many people, including Cori, enjoyed the "Drop It Like It's Hot" rapper's show-stopping performances. Watching her dad perform, the former school choir member knew singing was also her calling. She said:
"It's like this life was meant for me. [sic]"
In 2018, Cori began showing off her singing skills by releasing the music video of her song, "Love Me For Me." She also collaborated with singer Kamaiyah in "New Phone, Who Dis?"
The following year, she made her debut performance. Proud of his daughter's milestone, Snoop Dogg made a social media post about her first show.
Meanwhile, the veteran rapper became the talk of the town over one of the songs under his recently released album "From Tha Streets 2 The Suites." The song mentioned a famous public figure.
In his track, "Gang Signs," many people wondered if his song was about smoking marijuana with "Obama." However, it was unclear if he was referring to former US President Barack Obama or his wife, Michelle. 
The Obama couple has yet to comment about Snoop Dogg's album. The veteran rapper has been open about his marijuana use, besides being a matchmaker for Martha Stewart.
Snoop Dogg reportedly revealed in a past interview that he smoked marijuana in a bathroom at the White House. He also noted he would smoke one whenever he would relieve himself in the restroom.