Tamera Mowry, Her Brother Tahj & Mom Pose In a New Family Photo — See Their Uncanny Resemblance
Tamera Mowry and her brother Tahj were pictured looking lovely while posing with their mom, and fans could not stop gushing about how much the siblings looked like the older woman.
If there is anything the Mowrys are known for, it is the uncanny resemblance between them. A new update from one of the famous siblings is a testament to this.
Taking to Instagram recently, Tahj Mowry shared an adorable family picture that captured him posing with his sister, Tamera Mowry, and their mother, Darlene Mowry.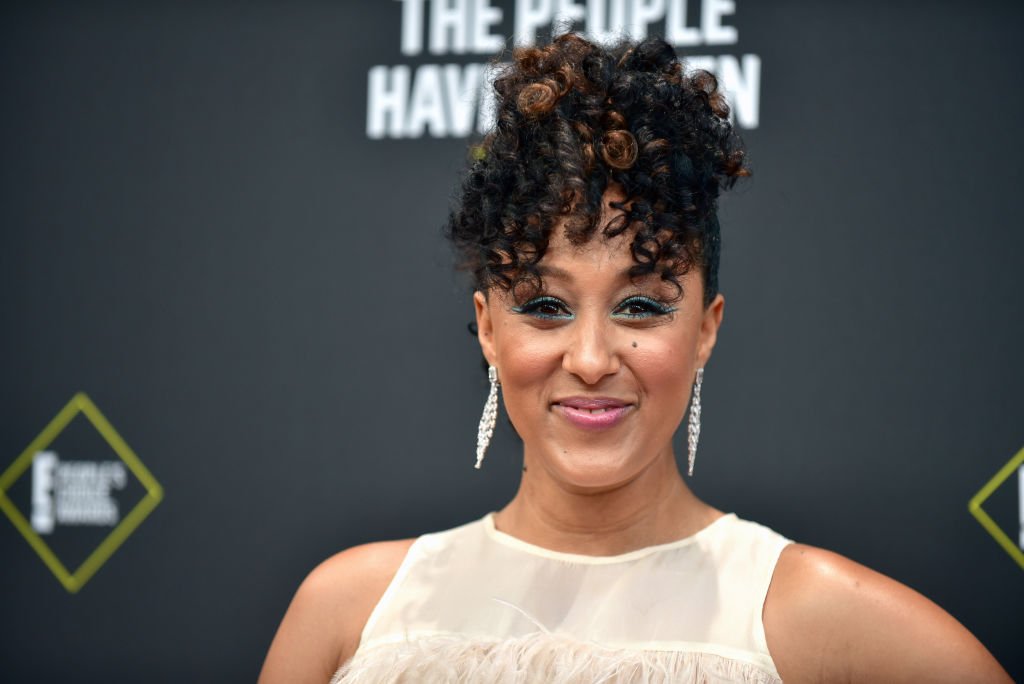 Tahj kept things chic wearing black pants, a white T-shirt, a black jacket, and a matching hat. He topped off the look with a pair of sunglasses, giving him an edgy look.
Tamera opted for a more casual look, donning a black outfit and glasses. She pulled up her thick curly hair in a sleek bun and left her glowing skin bare with no makeup on.
On the other hand, Darlene rocked a grey sweatshirt, white pants, and glasses similar to the pair Tamera wore. With a smile on all of their faces, the beautiful family showed off the striking resemblance they share. Captioning the image, Tahj proudly wrote:
"♥️ We get it from our mama ♥️."
Expectedly, the lovely photo caught the attention of several fans and followers who took to the comments section, gushing over how lovely Tahj, Tamera, and their mom looked.
One user called the trio an adorable family, while another called Darlene gorgeous in agreement to Tahj's caption. Many other fans simply left sweet emojis in admiration of the picture.
Their youngest brother, Tavior, has maintained a private life over the years.
The Mowrys are best known for their works in entertainment. Tamera and her twin Tia Mowry became popular for appearing in the '90 sitcom "Sister, Sister," and Tahj for his role in "Smart Guy."
However, being famous as child actors came at a cost, as Tia and Tamera later revealed that they were often subjected to racist remarks and discrimination from people.
Even more, the sisters explained that Darlene, an African American, was constantly treated differently from their dad, a white man, during the height of their "Sister, Sister" fame.
But while the three oldest Mowry siblings spent a better part of their childhood in the spotlight, their youngest brother, Tavior, has maintained a private life over the years.
Last year, Tavior made headlines when he tied the knot with his beau Zandy Fitzgerald in a beautiful ceremony at the Graystone Quarry, a reclaimed rock quarry outside of Nashville.
Tahj, Tamera, and Tia might have made a name for themselves in Hollywood, but Tavior seemingly enjoys his life behind the scenes. And now, with Fitzgerald by his side, he can look forward to a blissful future.