Gabrielle Union & Dwyane Wade Open up about the Journey of Their Transgender Daughter Zaya
In Gabrielle Union and Dwyane Wade's new interview, they gave updates about their family and opening up about their transgender daughter Zaya and her recent milestones.
Zaya Wade made her parents a proud duo after she came out as transgender and further owned her identity by making her red carpet debut at the 2020 Truth Awards. 
In a new interview with People, Zaya's parents, Gabrielle Union and Dwyane Wade, shared how family life has been since their daughter became a role model for many kids finding themselves.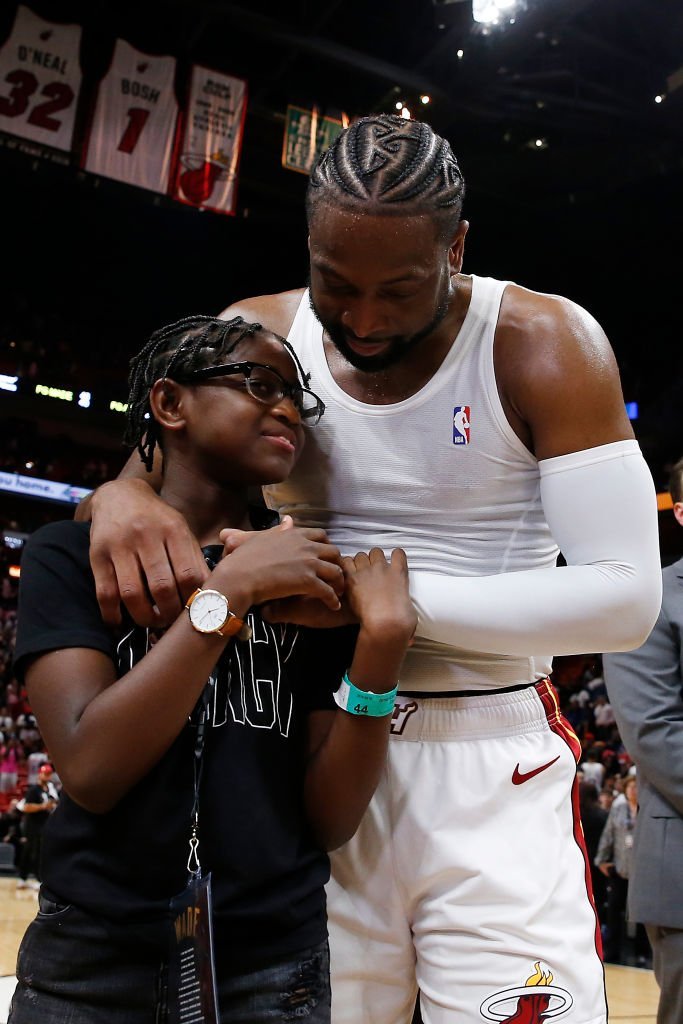 The couple shared their heartfelt feelings when they talked about Zaya's interview with the former first lady Michelle Obama. Union mentioned that she and her spouse were beside themselves with joy.
The star mom described Zaya as amazing and dynamic, adding that the youngster impressively shared her views with Obama. Union relayed that the conversation was all together impactful and had them all bawling.
She and her husband then recalled when the teenager initially came out to her family. Wade relayed that he was conscious of Zaya, and he noticed her uniqueness.
The star dad bore in mind that he was accustomed to a male-dominated setting regarding his basketball career. However, he had to learn, as well as get involved in conversations.
During her chat with Obama, Zaya asked how young people who wanted to be themselves should go about it.
He noted when his daughter came out as trans, he did not have the resources, but he reached out to people who could help, and there was an outpouring of information and love.
Zaya is one of the five kids that Union and the NBA alum are raising together. She is one of three kids Wade had prior to his marriage to Union. Her other siblings are Xavier, Zaire, and Kaavia James.
Former AGT judge Union and Wade welcomed Kaavia a few years ago. They are also raising Wade's nephew Davheon in their lovely blended family. 
The couple talked about their marriage, noting that they had both been married before and learned some lessons from their previous relationships.
To this effect, they have put in concerted efforts to work on their excesses and show each other the needed support in their careers while they evolve together. 
When it comes to Zaya, it is all about unconditional love for Wade. The sports star once confirmed it in a social media post, reaffirming to his daughter that she would always have his support. 
During her chat with Obama, Zaya asked how young people who wanted to be themselves should go about it. Obama noted that she was proud of Zaya's achievements, adding that there was no need for pressure.
She said young people needed to give themselves some leverage by exploring outside their comfort zones, bearing in mind that being young was an opportunity to expand their knowledge.