Lara Spencer's Dog Cuddles Her in a New Photo on Instagram – See the Sweet Pic
"Nightline" correspondent Lara Spencer and her dog, Riva, were a lovely duo in her new media show-off. The pair cuddled close to each other as they posed for the camera. 
Lara Spencer and her pet dog Riva warmed many hearts in a new Instagram post. The television presenter shared a sweet outdoor photo of them as they prepared for a fun weekend.
The best pals sat outside their home on lounge chairs decked out on the patio while giving fans a glimpse of the host's lovely home. Riva flaunted her impeccable white fur as she sat close to Spencer, nuzzling close to her owner's face.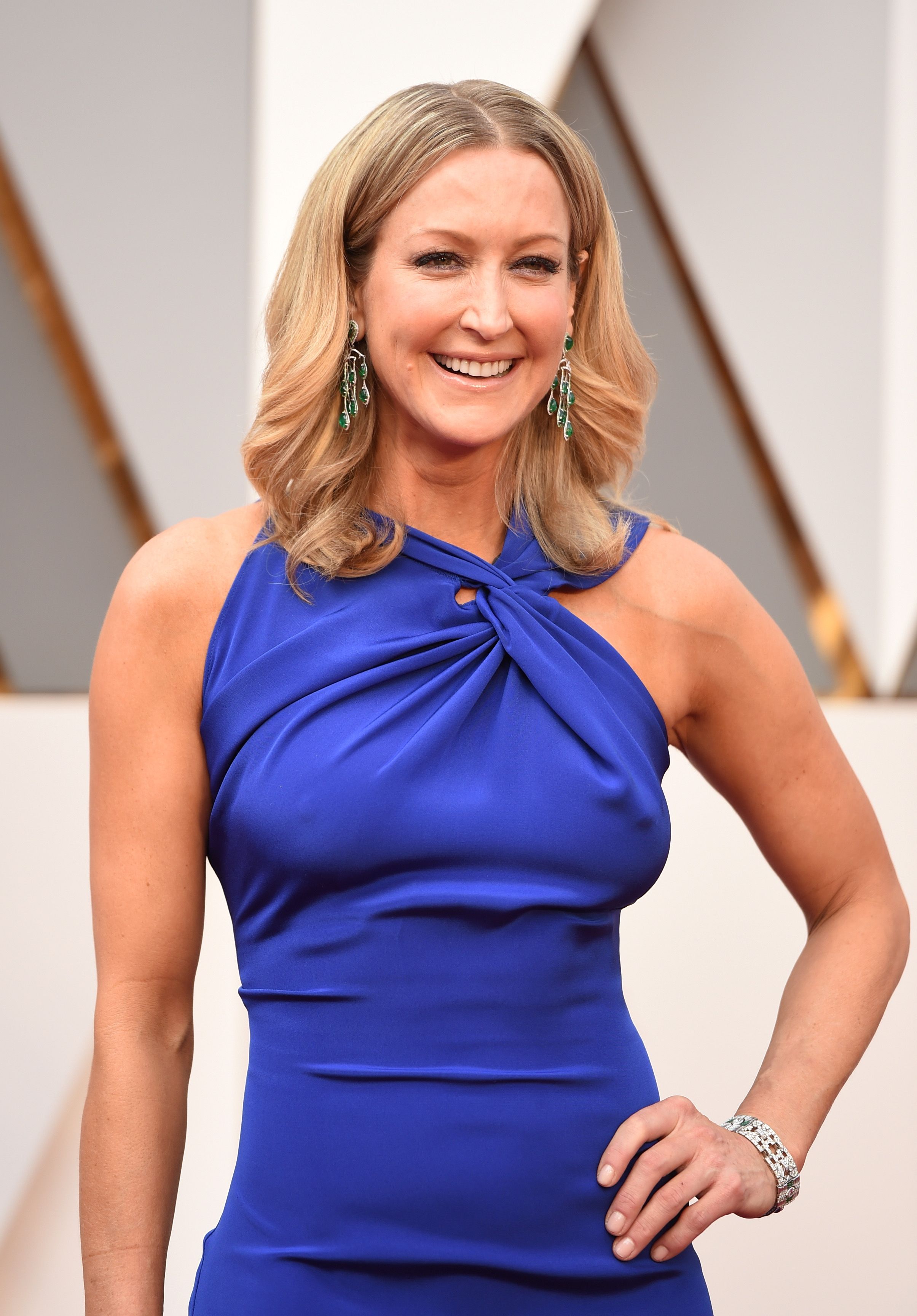 The radiant-looking TV presenter rocked a bright red hoodie as she styled her hair back in a ponytail. Spencer presented a sweet smile as she held a huge board of the American flag in her hand. 
Alongside Riva, the TV personality [Spencer] and her spouse live in her beautiful home in Connecticut.
In front of Spencer was a cornhole board that included anchor drawings with her name and her spouse's, Rick McVey, written on them. The "GMA" star hinted in her caption that she and Riva were ready for games:
"Let the games begin! Riva's ready to ref our cornhole competition!..."
The star also gave a shout-out to her pal, Tory Johnson, letting fans know that Johnson recently bagged a milestone with the launch of her website. When Spencer is not at work, she spends a great deal of her time with her family.
Alongside Riva, the TV personality and her spouse live in her beautiful home in Connecticut. She is also a mom to two grown kids, Duff and Katharine. Spencer welcomed her kids from her first marriage.
The "Flea Market Flip" star married David Haffenreffer in 2000 and became a mom in 2002 and 2004. Her oldest child is Duff, while Katharine joined the family two years later. 
In 2015, Spencer and David called it quits in what they referred to as a sad separation. However, the duo kept in contact for the sake of their children, who have grown to become remarkable young adults.
Two years ago, Spencer, 51, let fans know she was ready for marriage again as she tied the knot with McVey, her boyfriend of three years. The pair said their vows on a splendid occasion in Vail, Colorado. 
The pair met via a blind date set up by a mutual friend. McVey is the CEO of MarketAxess, a financial technology company. He also has kids from a previous marriage.