Dolly Parton and Sally Field Remember Late 'Steel Magnolias' Co-star Olympia Dukakis
Olympia Dukakis passed away on Saturday at the age of 89. She was seen in the 1989 film "Steel Magnolias" alongside Dolly Parton and Sally Field. 
In the wake of Olympia Dukakis' death, her "Steel Magnolias" co-stars are rallying to remember the great actress and woman that she was. Dolly Parton and Sally Field were among those that paid tribute to Dukakis. 
The late actress formed part of the crew of women that portrayed the southern small-town narrative that started on the stage before turning into a hit film in the late 1980s.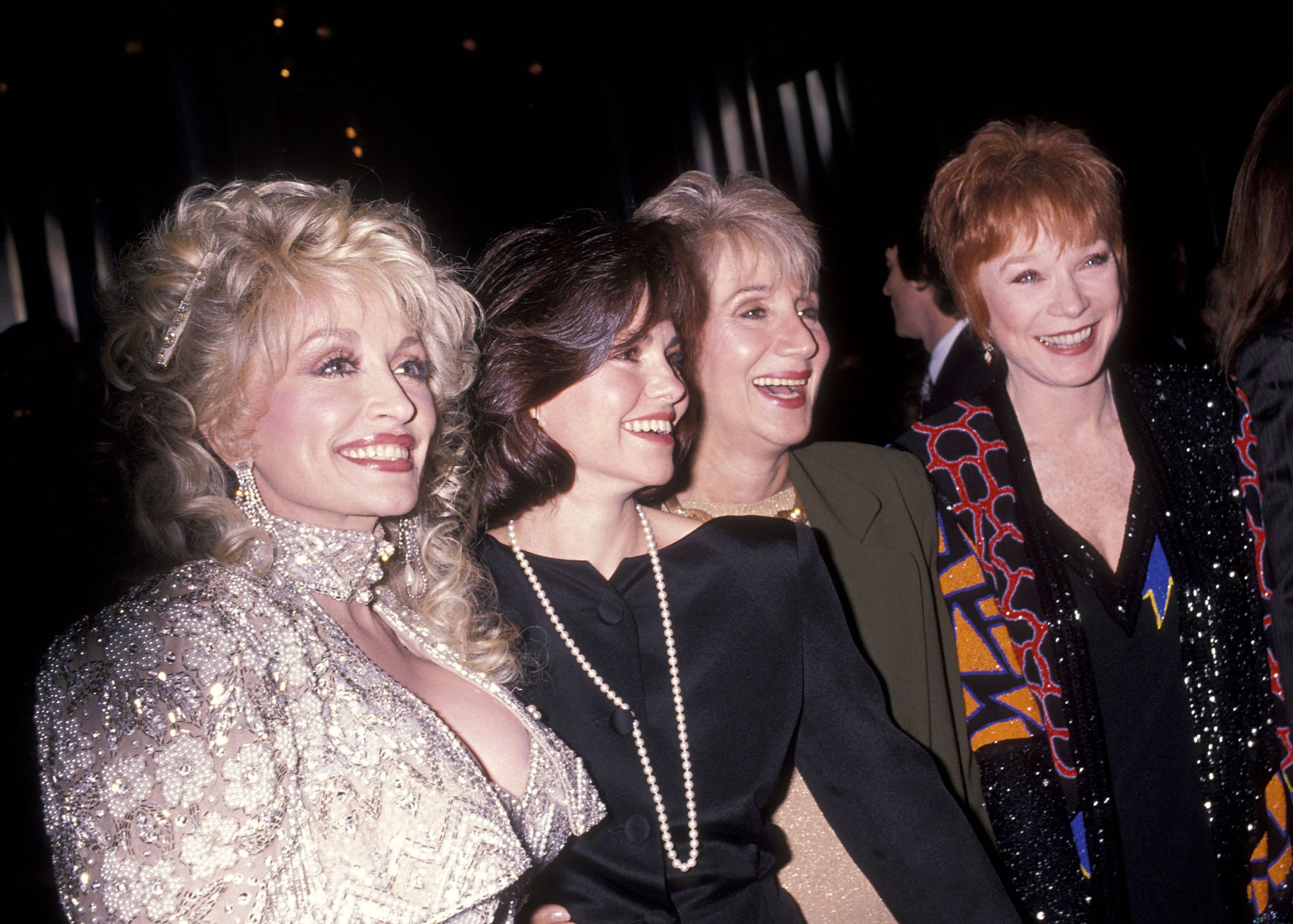 REMEMBERING DUKAKIS
As Parton and Field navigate the aftermath of Dukakis's death, they both released statements sharing heartfelt words about their co-star. Parton, 75, said in her statement: 
"She has been one of my favorite people that I have ever known or worked with. I really got very close to her and felt like we were good friends."
The country singer also reflected on her friendship with Dukakis, saying that although the two didn't see each other very often, Parton still valued her relationship with Dukakis over the years. 
What can I say but I loved her? Everyone loved her. She was a gift..unique and talented and one of a kind. Rest in peace my friend Olympia.

— Sally Field (@sally_field) May 2, 2021
MORE CO-STARS
Field, who played the role of M'Lynn Eatenton in "Steel Magnolias," took to Twitter to share her condolences after hearing the news of Dukakis's death over the weekend. 
Dukakis rounded off her career by hosting acting master classes throughout the country. 
While Field portrayed the role of M'Lynn, a mother who suffered the death of her daughter, in the classic film Oscar-winning Dukakis stepped in alongside her to fulfill the role of the beloved Clairee Belcher. 
Olympia Was A Great Artist & Brought Immense
Joy To Anyone who was lucky enough To see her
Work her MAGIC.
Ppl Around The 🌍Will
Miss her😥.

— Cher (@cher) May 2, 2021
MOONSTRUCK
More of the actress's co-stars also shared tributes as Cher took to social media to share her praises for Dukakis's work as an actress and express her sadness over her death. Her post reads: 
"Olympia Dukakis Was an Amazing Academy Award Winning Actress."
They worked together on the 1987 film "Moonstruck." Dukakis walked away with both an Academy Award and a Golden Globe for her portrayal of the long-suffering mother, whose daughter was played by Cher. 
Olympia Dukakis Was an Amazing,Academy Award Winning Actress.Olympia Played My Mom In Moonstruck,& Even Though Her Part was
That Of a Suffering Wife, We😂ALL The Time.She Would Tell Me How MUCH She Loved Louis,Her"Handsome Talented,Husband".I Talked To Her 3Wks Ago. Rip Dear One pic.twitter.com/RcCZaeKFmz

— Cher (@cher) May 1, 2021
 DEATH CONFIRMED
The sad news of the award-winning actress's death over the weekend was confirmed by her brother, Apollo Dukakis, and her agent, Allison Levy.
Dukakis's sibling shared in a Facebook post that she passed away in New York City following several months of poor health. She leaves behind her children Christina Zorich, Peter Zorich, and Stefan Zorich.
"Well, you know what they say: if you don't have anything nice to say about anybody, come sit by me" An icon. RIP Olympia Dukakis pic.twitter.com/pv9NMZlzUm

— James Longman (@JamesAALongman) May 1, 2021
Having a lifetime of experience as an actress on both the stage and in front of the camera, Dukakis rounded off her career by hosting acting master classes throughout the country. 
Her life was documented in the feature film titled "Olympia," which was released in July 2020. A string of other movies, television programs, and broadway productions also form part of the actress's legacy.