Viola Davis Proves Likeness with Mom Mary Posing in Rare Family Photo Shared on Instagram
A-list actress Viola Davis heartily celebrated her mom's birthday in her latest media share, and the photo posted displayed their striking mother-daughter resemblance.
Star actress Viola Davis had sweet words up on her Instagram page as she celebrated her mom's new age. Davis posted a lovely mother-daughter photo in the birthday shoutout.
The up-close snapshot presented the pair looking radiant and flaunting their similar facial features. Davis looked ever-classy in her vibrant African-print batik outfit.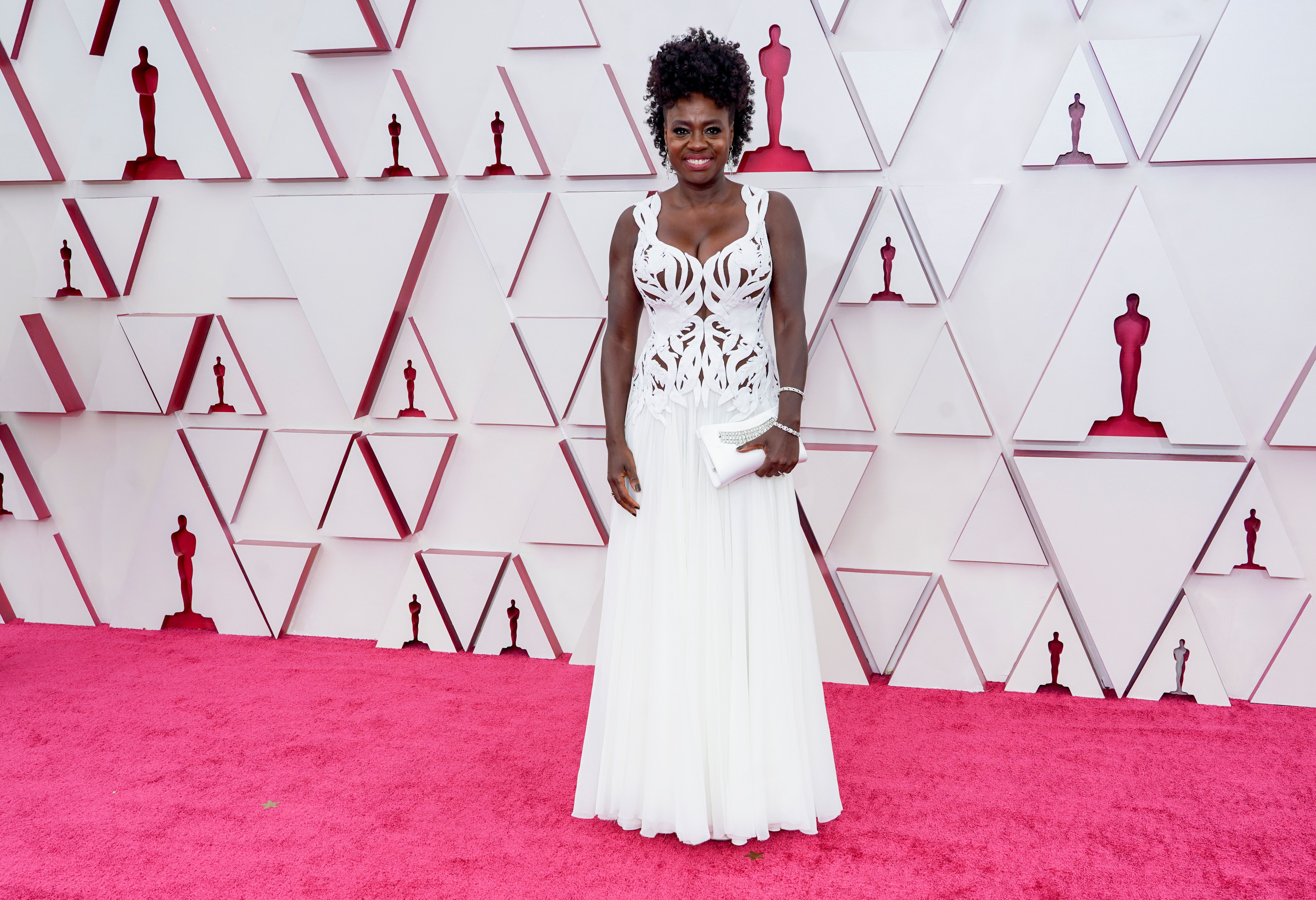 She rocked flawless makeup and some chunky jewelry while her hair was styled in big knots. The celebrant closed in with a sweet embrace as she sported a striped blouse and a black turban. Davis captioned:
"Happy Birthday to the woman who has my heart and my soul! MY MAMA!!! God broke the mold Mae Alice! I love, love, love you❤."
Just as Davis celebrated Mae Alice with excitement, she has also been a recipient of the latter's admiration. One such time was when she was nominated for an Academy Award.
The "Ma Rainey's Black Bottom" actress recalled in a GMA interview that she had not been concerned about the Oscars, but to her surprise, Mae Alice made plans.
Davis made her Broadway debut in 1996, and from there, her career took off.
The multiple-award-winning actress mentioned the sweet moment her mom called her and asked to attend the Oscars. She relayed that it was shocking but also pleasing.
However, Davis's most memorable award moment still stands as the honor of owning a star on the Hollywood Walk of Fame. The "How to Get Away with Murder" icon noted that it was uplifting to be called to the podium while her family watched with pride.
It is safe to say that Davis' milestones, which she amassed over the years, are well-deserving. The star started as a little Rhode Island girl whose love for acting began at a tender age.
She began acting in high school and earned a degree in theater at Rhode Island College in 1988. She expanded her acting knowledge at Julliard School of Performing Arts in New York City. 
Davis made her Broadway debut in 1996, and from there, her career took off. Some of the star's acting credits include "Fences,' "Doubt," "Ender's Game," and "Get on Top."
These days, the two-time Tony winner keeps thriving in her career, but nothing is more fulfilling than watching her daughter, Genesis, pick up her acting streak. And Davis has been helpful with scores of advice for the youngster.