Demetria McKinney's Road to Fame — From a Homeless Teenage Mother to 'House of Payne' Star
Demetria McKinney, better known for her role as Janine Payne on "Tyler Perry's House of Payne," has come a long way in life. She faced many struggles as a teen mom, but she beat all the odds with the help of her family.
Actress, singer, and songwriter Demetria McKinney is the living testimony that hard work and perseverance always pay off. A triple threat, McKinney has built a career in the entertainment industry by mastering her gifts and staying true to herself.
Although she's now in a great place, McKinney has been in dark places, especially during her life before stardom. Now, she uses her experiences to help and encourage other women that might be going through similar situations.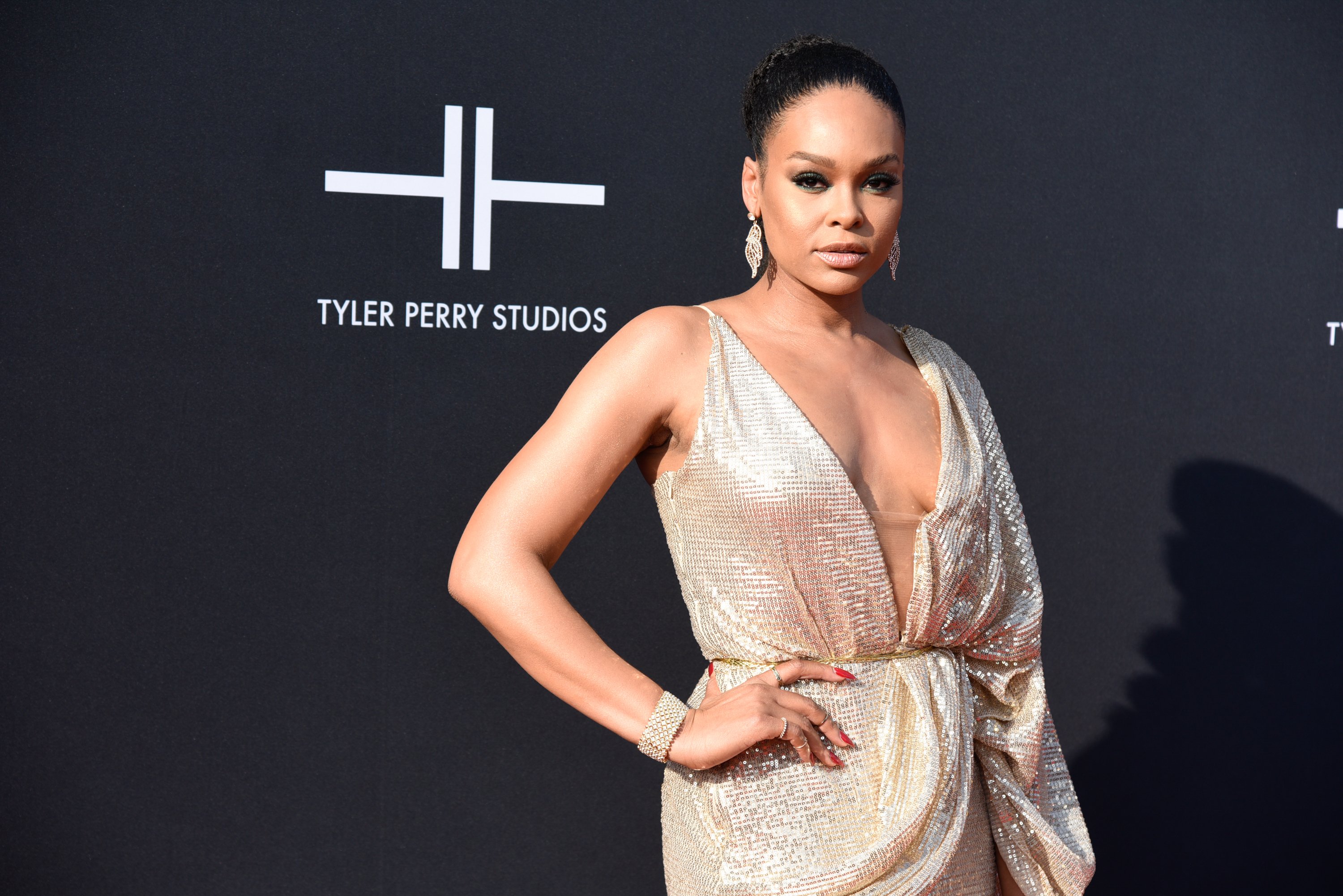 HOMELESS BUT NOT DEFEATED
Born into a military family, McKinney had to learn at a young age to adapt to new situations and environments since her family was constantly traveling around.
This ability would come in handy for the actress in her late teen years when life turned upside down for her. At 17, McKinney became homeless when her mother decided to stay married to the man who tried to molest her.
She was in an abusive relationship and living in the projects, but other members of her family, who were in a dire situation too, took her in and saved her. She told ABC13:
"It was ironic to me that the people who seemingly had the least were the most giving."
It was a rough time for McKinney, but she didn't let her situation dictate who she was or who she wanted to become. She had dreams of becoming an entertainer, and she tried to focus on that.
A SINGLE MOTHER
McKinney's life gave another turn when she got pregnant and had her first and only child at 19 years old. She was a single mother, and having a baby at such a young age wasn't in her plans. Still, she persevered.
Portraying the late Houston was a dream come true for McKinney, who used to perform "I Wanna Dance with Somebody" at family reunions.
Her son, Cairo, became the force behind McKinney's desire to thrive in life. She eventually enrolled in college and started taking roles in college theater productions until Tyler Perry happened to see her on stage and offered her work.
"My son taught me a lot," McKinney said in an interview in 2020. "There are different levels to discipline, and one level of that is compassion."
As a young single mother, McKinney had to parent for two, taking the role of father and mother with a boy who's now 22 years old and starting a career in the music industry.
In an Instagram birthday post that McKinney posted for Cairo in January 2021, she called him her "biggest blessing" and stated she is her biggest fan in return. "No matter what or who, We are US," she added, saying she never takes that for granted.
MCKINNEY'S LOVE LIFE
McKinney, who had a short stint in Bravo's reality show "Real Housewives of Atlanta," was in an on and off relationship with TV producer Roger Bobb. Their relationship was featured in "RHOA," and Bobb's fidelity was questioned.
Still, after a decade of ups and downs, Bobb finally decided to pop the question to McKinney at the beginning of 2016. She shared the news on Instagram with a photo of her diamond ring and made sure to thanks their supporters.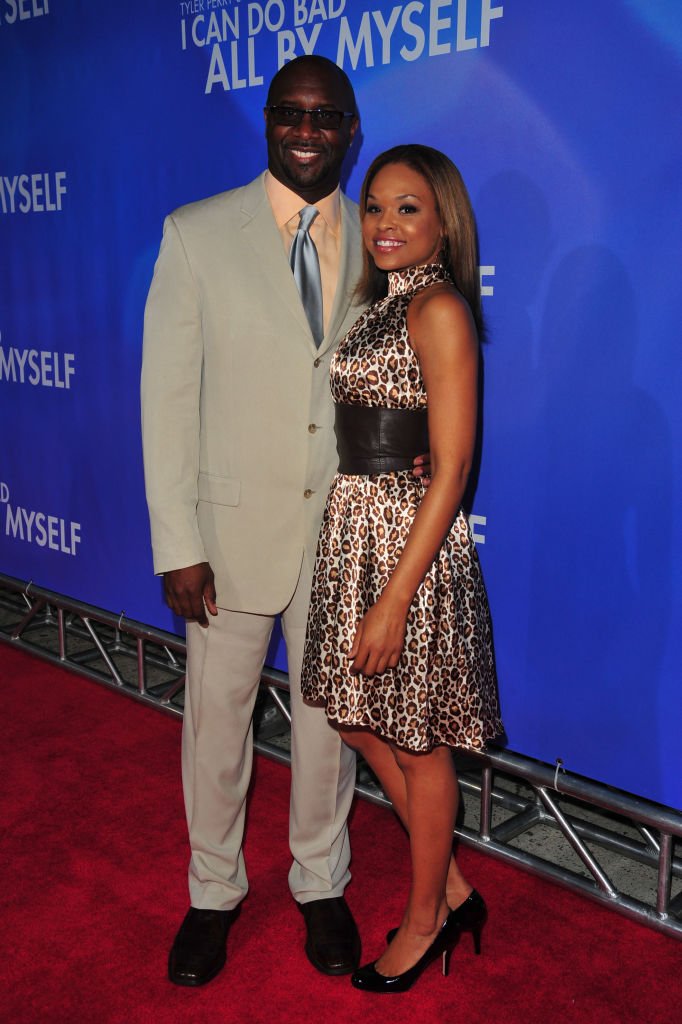 McKinney initially said they were planning for a September wedding the same year, but by the time that month rolled in, Bobb was no longer on the waiting list to become Demetria McKinney's husband.
Although she never shared the details or reasons behind their breakup, the former couple called off the engagement, and she moved on with a music executive, Eric "Nealante" Phillips. However, her current relationship status is unknown.
MORE PROJECTS
Aside from working with Tyler Perry in plays and "Tyler Perry's House of Payne," McKinney is also known for her roles in the series "Saints & Sinners," "The Rickey Smiley Show," "A House Divided," and her interpretation of Whitney Houston in TV One's "Bobbi Kristina."
Portraying the late Houston was a dream come true for McKinney, who used to perform "I Wanna Dance with Somebody" at family reunions when she was a child. She mentioned Houston as her biggest inspiration.
For her impersonation of the iconic but troubled diva, McKinney had to dig into her own troubled past to connect with the complex emotions that the script demanded. Talking to Essence, she explained that:
"To get to some of the places that she would feel, I had to become the most vulnerable I have ever been."
McKinney was satisfied with her work, but she hasn't stopped. In 2020, she gave life to a drill witch sergeant in the supernatural series "Motherland: Forth Salem."
The 41-year-old actress praised the series for empowering women while also offering representation to the LBGTQ community and making men aware of the importance of their roles as fathers and husbands.
McKinney will be back on the new season of "Tyler Perry's House of Payne." The series made a triumphant comeback in 2020 with its ninth season, eight years after it was canceled. Now, the 10th season will air on May 25, 2021, on BET.