DWTS Judge Derek Hough Teases Returning to the Show as a Pro
Derek Hough is set to return to the 30th season of the long-running dance show, "DWTS," but in a recent interview, the star hinted at the possibility of joining the long list of contenders in the ballroom.
Dance expert Derek Hough might just be gearing to compete for the mirror ball trophy on "DWTS'" season 30. This he hinted at during a recent chat where he spoke on his past stint on the show.
Hough,35, made it known that after he watched NFL champ, Tom Brady, ace the seventh Super Bowl, he got an inclination to try for a seventh mirror ball. When asked if he would return as a pro, he said to never say never.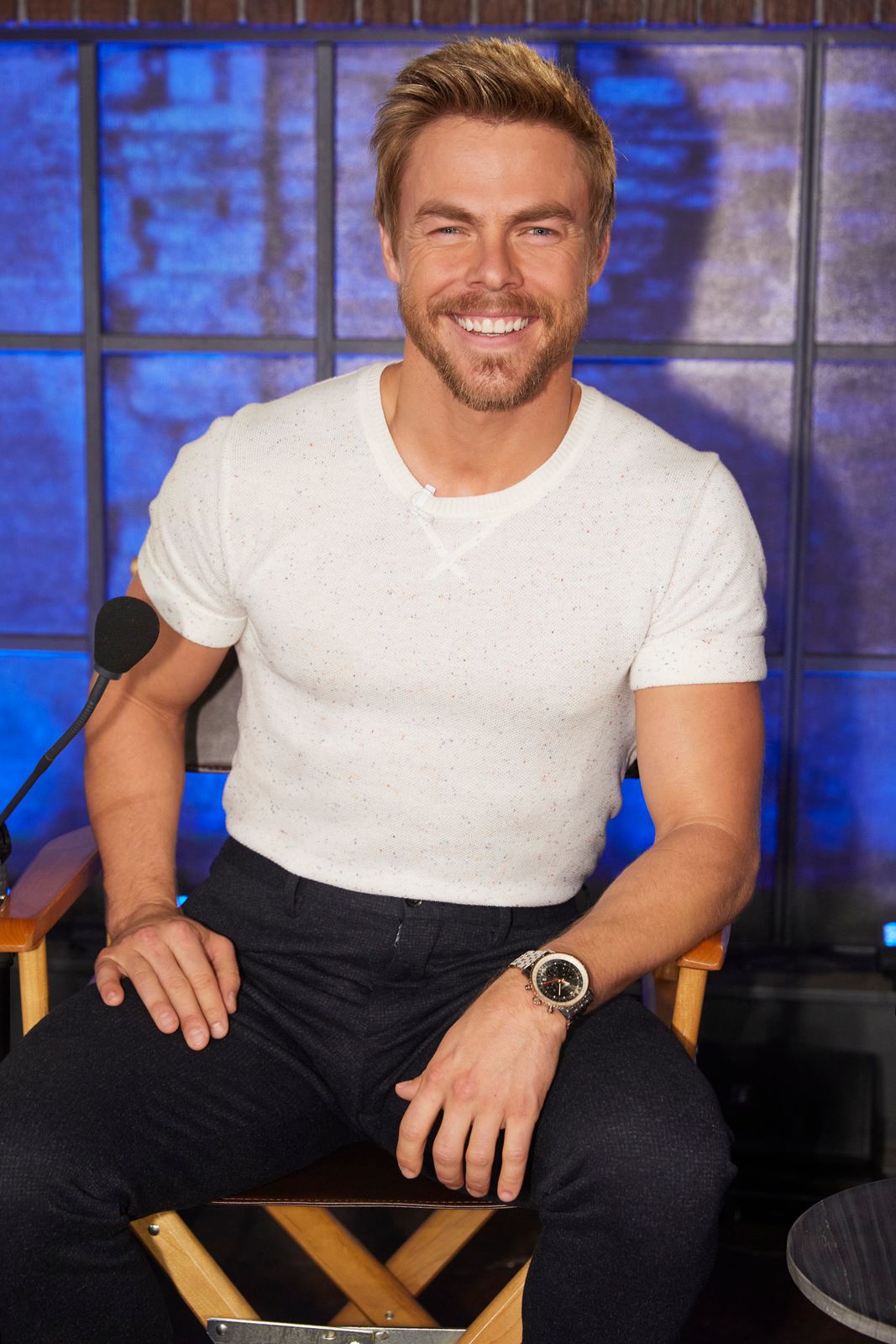 Hough first joined "DWTS" in its fifth season, and since then, he has appeared in 17 seasons. The celebrity dancer has been a coach and a judge on the show. Hough mentioned that being a coach was his most challenging role.
The star relayed that there were pressures from teaching dance styles and time constraints. He added that his methods as a coach usually clashed with his approach as a judge.
The ballroom expert made it known that a judge's job was not easier because when he gave his take, he would often find himself wanting to expatiate his skills, but he would not have much time as a judge.
The six-time mirror ball champ, who has been a judge for a while, appeared on the dance floor last October with his girlfriend, Hayley Erbert. The pair performed the Paso Dobe, which marked Hough's first dance on the show in the last three years. 
Alongside his six mirrorball trophies, Hough has won two Emmy Awards for his choreography on the show.
Hough gushed over their dance performance, mentioning that his girlfriend, who also competes on "DWTS," was an extraordinary dancer, and they were both able to pull it off without hitches. 
Erbert and the "DWTS" record-breaker have been romantically linked for a while but kept things under wraps. Last year, Hough revealed that it was a relief to become open about his love life with Erbert finally. 
The pair's relationship timeline is unclear, but sparks flew as far back as 2015 when they met on "DWTS." At the time, Hough was a dancer, and Erbert was a troupe dancer. 
So far, the pair have been staying together amidst the quarantine, enjoying each other's company, making fun Tik Tok clips, and sometimes spotted on the streets grabbing smoothies.
Hough's spotlight career has revolved around the dance competition since 2007, and he was on "DWTS" as a pro dancer until 2016. Alongside his six mirrorball trophies, Hough has won two Emmy Awards for his choreography on the show.