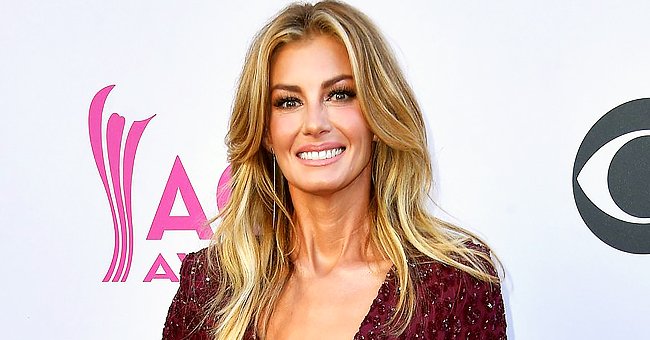 Getty Images
Faith Hill Shares a Tribute to Daughter Gracie in Honor of Her Birthday
American singer Faith Hill poured out her heart to her daughter Gracie McGraw in a heartwarming tribute to the latter on her 24th birthday on Wednesday.
Faith Hill's daughter Gracie McGraw turned 24 on Wednesday, and the singer did not hold back from paying tribute to her in a heartwarming post on her Instagram page.
The proud mom shared a rare picture of Gracie smiling sweetly as she posed outdoors in a gorgeous blue dress with white dots and patterns.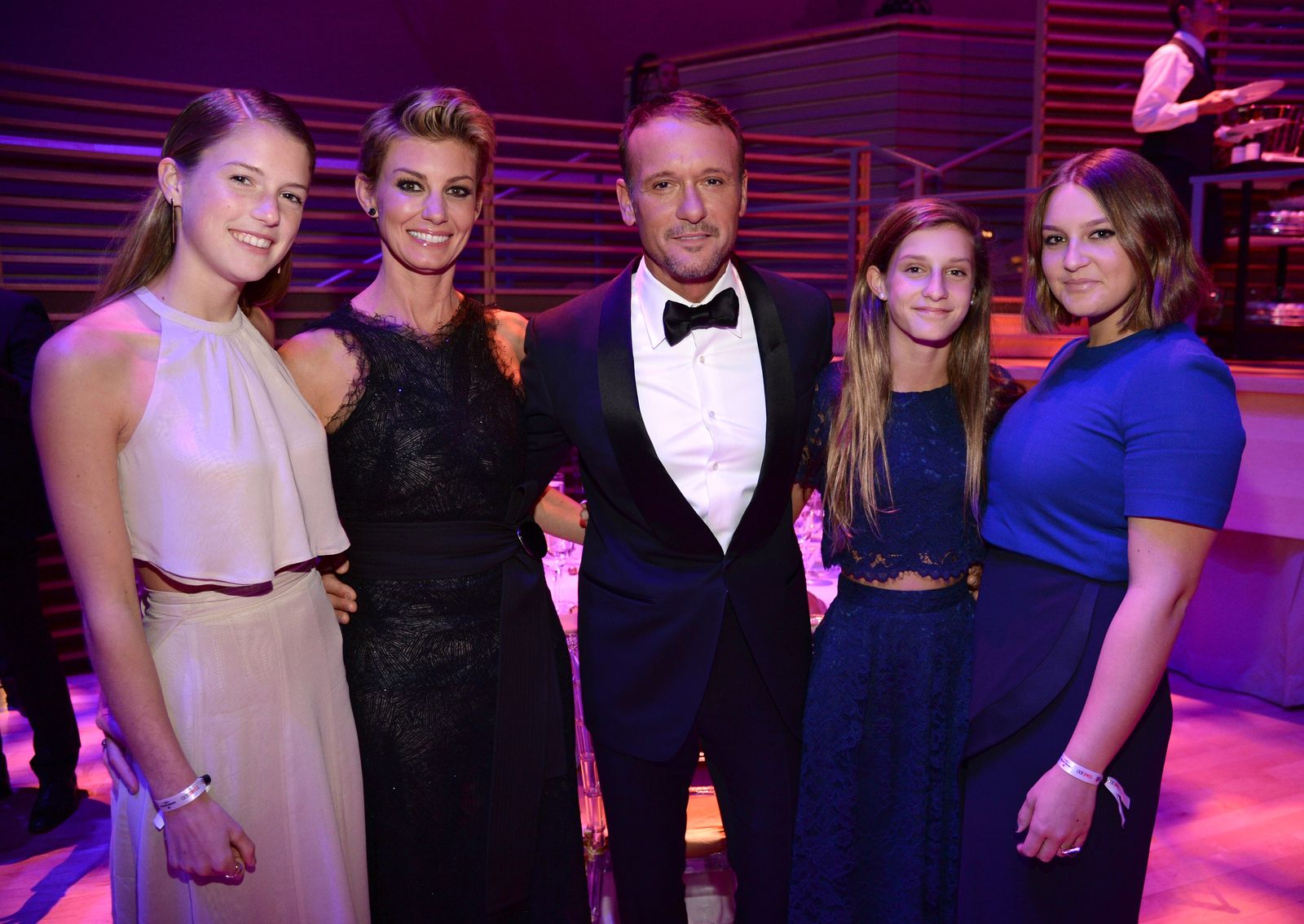 Gracie McGraw, Faith Hill, Tim McGraw, Audrey McGraw and Maggie McGraw attend TIME 100 Gala on April 21, 2015 | Photo: Getty Images
In the post's caption, Hill stated that Gracie, who she described as an incredible young woman, was turning 24, adding that she wrote the post with tears rolling down her face.
Hill also expressed pride in Gracie for being who she is and being unapologetic about it. The proud mom wished she had such wisdom at her daughter's age. The "Speak to a Girl" singer also wrote:
"You have taught me so much in the last few years that has forced me to reflect on how it must be growing up in today's world with crazy parents like us."
Hill revealed she wanted to post Gracie singing Celine Dion's "All By Myself." According to her, the birthday celebrant nailed the song's high note and blew her mind away. However, she said she would save that particular post for another time.
Hill further wrote that they could not wait to see what Gracie's future is like but she knows it will be insane. At the end of the note, Hill said she knows her daughter will always be herself.
Hill revealed that the official first time they went on a date, Tim brought her chicken and dumplings
Concluding her post, Hill said the picture she shared is one of her favorite photos of Gracie before wishing her a happy birthday and expressing her love for her.
Many of Hill's friends and fans commented on her post, including Rita Wilson, who wrote, "Everything you've written here.....happy birthday Gracie!" Another fan begged the singer to post the video of Gracie singing Celine Dion's song.
Hill shares her precious daughter with her husband and country singer Tim McGraw. Besides Gracie, the couple has two younger daughters, Maggie, 22, and Aubrey, 19.
The couple has one of the most iconic love stories in country music. They have been married since 1996 and have remained a strong and committed unit since doing so.
However, their road to becoming one of music's favorite couples was not always easy as they have also experienced some detours along the way.
While sharing details of their relationship, Hill revealed that on their first official date, Tim brought chicken and dumplings to her house, and knocked on her door with the meal in his hand; he told her he made it himself.
He also brought a spoon and a fork and told her he did not know if she liked to eat her dumplings with a spoon or a fork. One can agree that Tim is a romantic man!
Please fill in your e-mail so we can share with you our top stories!