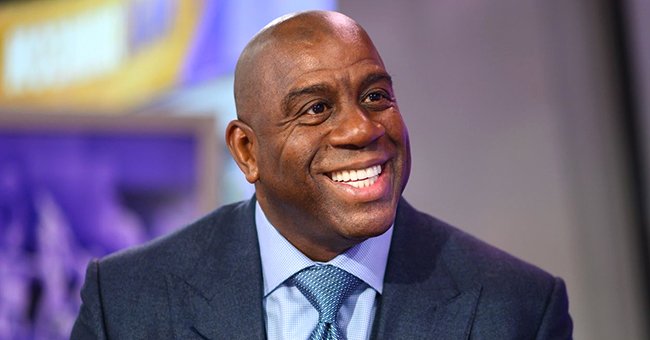 Getty Images
Magic Johnson's Daughter Elisa Flaunts Glowing Skin in Skimpy Denim Shorts & Knee-High Boots
Social media star and model Elisa Johnson displayed her gorgeous looks in a cropped shirt and skimpy shorts. Check out her chic street-style ensemble.
Elisa Johnson, daughter of retired NBA basketball star Magic Johnson, recently flaunted her radiant looks and impeccable style in two photos she shared on her Instagram feed.
The stunning snaps showed Elisa wearing a cropped white sleeveless shirt and tattered skimpy denim shorts while sitting on the front hood of a parked black car.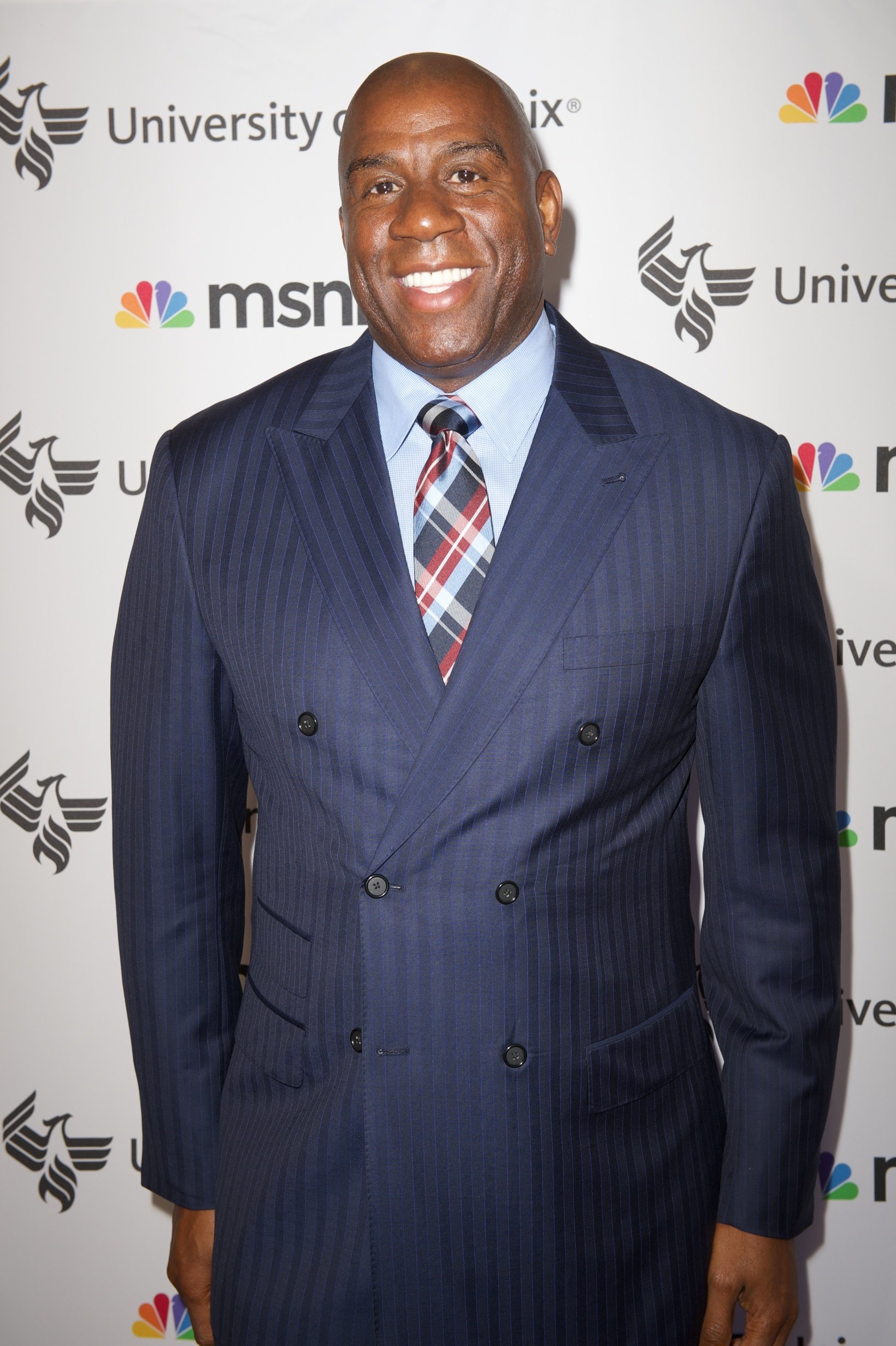 Magic Johnson attends the "Advancing The Dream" event at The Apollo Theater on September 6, 2013. | Photo: Getty Images
Elisa, who is working on her eyewear collection, served a fierce look and a sensual pout at the camera. The way she posed in her photos highlighted her jaw-dropping figure and tattoos.
Many fans quickly commented on the 26-year-old fashionista's one-of-a-kind beauty and her exceptional fashion sense. Others praised her knee-high boots and stylish shades. One awestruck fan wrote:
"It's the frames for me. ?"
While she is now becoming a fashion icon, Elisa was into a different field when she was younger. During high school, she was more interested in playing basketball and soccer.
She even fancied herself becoming a part of the Women's National Basketball Association, considering that her father is a renowned professional basketball player.
Elisa is Magic's youngest daughter with his longtime wife, Cookie. The couple also shares 28-year-old son, EJ. The 61-year-old NBA star has another son named Andre from a previous relationship.
In ninth grade, Elisa started styling herself by breaking the school's dress code. She accessorized her school uniform with scarves and wore branded shoes as well.
The Wilhelmina model later took more style cues from Magic and EJ, her equally stylish brother, who was once part of the reality show "Rich Kids of Beverly Hills."
She said EJ is the person she thinks about when she wants to be fully confident with her fashion. They once wore matching outfits while attending New York Fashion Week in September 2017.
Elisa considers herself fortunate to have EJ as her fashion guru. In a 2016 interview, Elisa revealed that she used to share clothes with the reality TV star.
After EJ lost a massive amount of weight, she would check out his closet filled with luxurious clothes, including Hermes. She also explored her brother's purse collections.
Sharing clothes and other possessions was a way for Elisa and EJ to become closer to each other. Together, they have also become a force to be reckoned with in the world of fashion.
Please fill in your e-mail so we can share with you our top stories!